10 Brilliant Women For Women Brands On SHECO
Published on 6 May 2021

.

1 min read
In the SHECO store we feature a number of female-founded brands or women for women brands created by women founders. Learn more about these female-owned brands and purchase their products from our SHECO Partners.
In the SHECO store we feature a number of female-founded brands or women for women brands. These women for women brands created by women founders often represent passions that turned into successful businesses by these women startup founders.
On SHEROES, we love boosting female founders of companies and love to support female-owned brands. In this article, you'll get to know these top female founders of female startups featured on SHECO.
Our SHECO partners will tell you more about these female-owned brands.
1. House This - Home Furnishing Products
Headed by founder, Shikha Pahwa, House This is a call to 'house' or to simply 'take this home.' Her brand of home furnishing products was created to inspire women to discover their own personality through vibrant, inspirational colors, designs and stories.
House This is a woman-owned brand that is deeply respectful of the earth and all its creations and stands rooted on the three pillars of community, culture, and conservation.
It stands for authenticity, love for community and earnestness and uses innovative, expressive and responsible products in their home furnishings. The themes of these home furnishing products are vibrant and designed to stimulate your senses.
House This aims to inspire through the medium of design and create spaces that are authentic to their local communities, including customers, partners, artisans and designers by building a culture that promotes things and feelings that are long forgotten or lay unnoticed in the humdrum of everyday busy lives.
House This aims to help women create an ecosystem of functional and well-designed holistic homes.
Connect with a SHECO Partner to learn more about their products.
2. Fourseven – Contemporary Silver Jewellery
Fourseven is a woman-owned jewellery brand that manufactures unique silver jewellery pieces with contemporary designs inspired and rooted in tradition. As Rebekkah Kumar, the American Founder & CEO of Fourseven states:
"When I came to India, I just fell in love with the craftsmanship here. It's based on centuries of heritage and tradition and culture and coupling this with western design concepts and bringing something unique to market is extremely rewarding for me."
The lack in silver jewellery options fit for the modern Indian woman pushed Rebekkah to start Fourseven along with a team of talented women jewelry designers who try to use upcycled, recycled and eco-friendly products wherever possible in the supply chain.
Fourseven is an innovative, female-owned fashion jewelry brand that strive to make women happier and more confident while at the same time advancing opportunities for Indian craftspersons and giving support to those in need.
Their contemporary jewellery and accessories are handcrafted, wearable storytelling items that cherish happy memories or special milestones in women's lives. They help women enhance self-expression and celebrate the things that make them unique and special like beauty, grace, and positivity.
Whether you're looking for simple and classy pieces for office wear, or choosing statement pieces for occasion wear or thoughtful gifts for friends or family, the elegance of Fourseven jewellery will complement both, your wardrobe and your personality.
Connect with a SHECO Partner to learn more about their products.
3. Mama Couture - Maternity Wear For Pregnant And New Moms
Mama Couture is a female-owned clothing brand that puts the glamour into pregnancy, a state that isn't always easy or glamorous and offers a mom-run destination for modern mamas.
This woman-owned clothing brand originated from the struggles of founder, Shradha Sud's personal struggle to find comfy, chic aka "normal looking" maternity wear when she was pregnant with her (human) baby.
As a woman-founded clothing company, Mama Couture creates effortlessly pretty maternity and nursing fashion that work for the Indian body type and lifestyle with the creative input of NIFT fashion designer, Shagun, who studied the Indian women's body during and after pregnancy.
While their first creation was the classic Maternity Black Pants created from my personal experience, they now manufacture over thousands of pieces including the Nursing collection with hands-free nursing dresses and tops, that their new moms loved.
Their post-partum pants are expertly designed to tackle the mummy tummy and they create clothes that make women love themselves in and flaunt their bumps.
Connect with a SHECO Partner to learn more about their products.
4. Ausum Tea – Herbal Beverages & Blends
Founded by Mayura Rao, and backed by an almost all-women army, Ausum Tea, is a femae-owned startup that aims to deliver the best blends to their customers, without compromise.
Their wholesome beverages and blends include intoxicating combinations of fruits, herbs, flowers, spices and a range of botanicals and teas that combine health and taste for a mindful experience.
Their unique Petrichor blend is a one of a kind brew that contains all the goodness of Green Tea and natural herbs and spices, which is a great way to detox and manage your weight.
Their exotic, herbal, Blue Pea Chamomile Tea is a brain stimulator that will help you destress in style, while the Spanish Sangria is a cheerful and fun, sugar-free herbal concoction with a dash of vitamins for health.
Ausum Tea is an ethical and responsible brand that believes in sustainability and works to reduce their carbon footprint with 100% biodegradable teabags, recyclable bottles, decomposable materials, and minimal waste at every stage of the manufacturing process.
This women for women brand believes in empowering women through employment, so their entire manufacturing team is made up of unskilled ex-domestic workers who were hired and trained.
Comprising a majority of their workforce, these women now serve as role models and trend-setters in their families and social circles.
Connect with a SHECO Partner to learn more about their products.
5. Koparo - Safe Household Cleaners
"What happens when the cleaners you trust to detoxify your home are full of those very things ... toxins?" asked Simran Khara, Founder of Koparo. Since the COVID 19 outbreak, we've been told to wash our hands, cover our mouth and sanitize everything.
As a mother to a four-year-old girl who was constantly touching every surface, crawling into spaces that were not cleaned for a while, sneakily eating chocolate off the floor, she asked herself, "How clean is my house, really?"
Today we know that toxic chemicals in conventional household cleaners can cause health issues ranging from skin or respiratory issues, chemical burns to long-term health issues like cancer, fertility issues, ADHD, compromised immune systems and more.
Safety and sustainability are the two sides of the same coin, and Koparo is a woman-owned, eco-conscious brand that makes incredibly powerful and eco-friendly, kid-safe and pet-safe cleaners made from powerful, almost fully-biodegradable, plant-based ingredients.
Koparo's safe, naturally-sourced, and non-toxic household cleaners are delivered in eco-friendly, zero-plastic packaging and their bottles are made from 35%-recycled plastic, are fully recyclable. They also plan to introduce refill pouches that eliminate the need for plastic altogether and start a unique take-back program.
Connect with a SHECO Partner to learn more about their products.
6. PureNaturals – Organic Hair Colouring Products
Purenaturals is a woman-owned brand founded by two doctors - Dr. Indu and Dr. Evita, who also happen to be mother and daughter – with the aim of developing pure, organic, natural products for women's self-care and prophylactic and nutritional wellness.
Their passionate research and selection of products based on ease of application, and relentless efforts to innovate helped them create natural supplements, Ceuticals, nutrition and beauty products, and endurance enhancers for quality natural health.
Purenaturals is best known for their physician-formulated 100% natural hair colouring products that contain no toxic chemicals, are suitable for sensitive skin, have no side effects, and are loved by happy users.
Their nutritional supplements are derived from medicinal plant extracts and are formulated, approved and tested at International accredited laboratories.
Connect with a SHECO Partner to learn more about their products.
7. Gynoveda – Ayurvedic Herbal Supplements For Women
Founded by Rachana Gupta, Gynoveda is the world's first FemTech company that combines technology and Ayurveda to solve period problems.
As an Ayurveda evangelist and author of the book, Happiness ki Khoj, she is on a mission to help women treat health issues like hormonal imbalance, infertility, pregnancy and menopause and lead a healthy and happy life despite.
With the help of Dr. Aarati Patil, MD Gynaecology (Ayurveda), an expert in reproductive health and pregnancy, who uses Ayurveda to eradicate gynecological issues, Gynoveda hopes to give women the power to overcome gynecological disorders in a non-invasive and non-intrusive way to lead an optimal life.
Connect with a SHECO Partner to learn more about their products.
8. D'chica – Quality Fashion For Kids
D'chica Fashion Lifestyle is a women-owned fashion brand founded by Vani Chugh and Richa Kapila. This multiple award-winning stylish kid's fashion brand offers affordable, creatively-designed premium quality clothes.
The female-owned fashion brand includes D'chica and D'chica Bro for girls and boys respectively and their product range includes party wear, casual, ethnic shoes, sandals, boots, and flip flops for girls and boys.
The products focus on absolute comfort and attention to detail and are affordably priced so moms don't need to think twice before making a purchase.
Connect with a SHECO Partner to learn more about their products.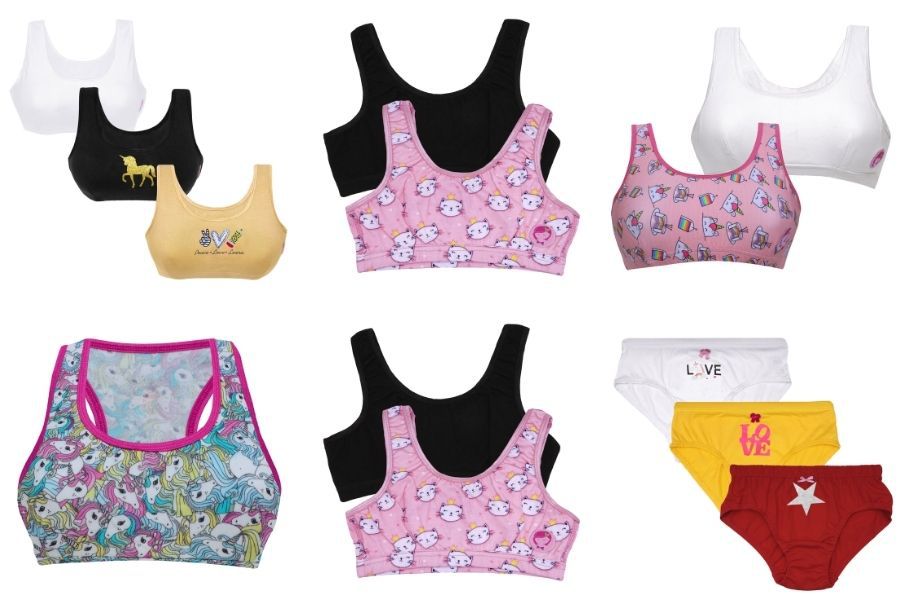 9. Plutusplus - Herbal Skincare Products
Founded by Mridulla Bhardwaj and Neerja Bhardwaj, with the mission to replace harmful chemical skincare products with herbal skincare products, Plutusplus will help you get smooth and glowing skin without any harsh chemicals.
Plutusplus natural and herbal skin care products include organic soap bars, skin scrubs and face packs, body washes and lip balms for both men and women.
Connect with a SHECO Partner to learn more about their products.
10. Writenery – Designer Stationery
Writenery is the baby of Pragya Varma who leveraged her addiction to stationery into a passion for creating novel, designer, pocket friendly stationery in India. Her products range from diaries, wiro notebooks, folders, journals, planners to stationery kits and calendars.
Inspired by nature, Writenery offers new-age designer stationery at affordable prices and aims to revive the stationery industry, empower and inspire people by encouraging them to write.
We hope you'll support these women founders and women-owned brands in the SHECO marketplace.
Click here to purchase these products through our SHECO Partners.
Also read:
---

Priya Florence Shah
---
---
Similar Articles You love