Meet The Rising Stars Of The SHECO Partner Program
Published on 9 Jul 2021

.

1 min read
Meet the rising stars of the SHECO Partner Program in June 2021 and see how these new women entrepreneurs took charge of their lives to hit the ground running.
The SHECO Partner program has been growing like gangbusters since it started and a number of new SHECO Partners have joined the ranks of the rising stars who are learning, earning and growing with this unique program for new women entrepreneurs.
What Is The SHECO Partner Program?
SHECO is an entrepreneurship opportunity for Indian women who want online work from home without investment.
SHECO stands for SHE Commerce, an ecosystem that connects brands with women entrepreneurs and is hosted on the SHEROES app as a distribution channel for products and services.
It is an initiative by SHEROES to empower women financially across the country by helping them start a work-at-home business for women.
If you want to create your own identity and work from home using your cell phone, you'll love the SHECO Partner program.
Rising Stars Of The SHECO Partner Program
We caught up with a few of these SHECO Rising Stars to ask them what they liked about SHECO and more. Learn about their reasons for joining the SHECO partner program, what they love about it, their favourite SHECO products and more.
Angel Keswani
Angel Keswani is a student who has just passed class 10th and she loves writing anything that comes into her mind or makes her excited.
She belongs to a Sindhi family and her hometown is Pachora, Jalgaon, but she lives in Kalyan, Mumbai. Her father faced many financial issues and yet achieved success. He taught her that being financially independent is so important, so she never wants to be dependent on anyone.
Although, Angel's father never pushed her to do anything, the magnetic force of SHECO attracted her towards its wonderful community and she joined it in July 2021. Getting to learn so much at a young age was a wonderful experience for her.
The thing that Angel loves most about SHECO is the women empowerment initiative and the fact that it pays equally for all. She has seen men getting paid more for the same work that a woman does, but SHECO is not like that.
Second, with SHECO or SHEROES, you never feel alone. There are so many women encouraging you and inspiring you to grow. Third, SHECO makes her feel like she's part of a family - from enjoying sessions to parties, she has loved it all.
Fourth, she loved the concept of being able to sell brands at a cheaper rate. And finally, getting the delivery updates, exciting welcome bonuses, and incentives makes her feel so special. She feels like SHECO is part of her.
Angel's favourite SHECO brand is Vishisht because it was her first order and it's so good, besides being all-natural, eco-friendly and pocket friendly too!
She also loves The Woman Company (TWC) because it makes us feel comfortable even in hard times and she just loves how they're creating solutions for our problems.
Another favourite brand is Nutripanda, because she's a foodie and it fulfills anyone's cravings without actually making them gain weight.
Her SHOPonSHEROES is called Aesthetic Stop and her mantra is that magic will happen if we believe in ourselves and work hard.
Angel's slogan for SHECO is, "Ruled by women, who are ready to rule the world."
"SHECO is ruled by women, who are ready to rule the world."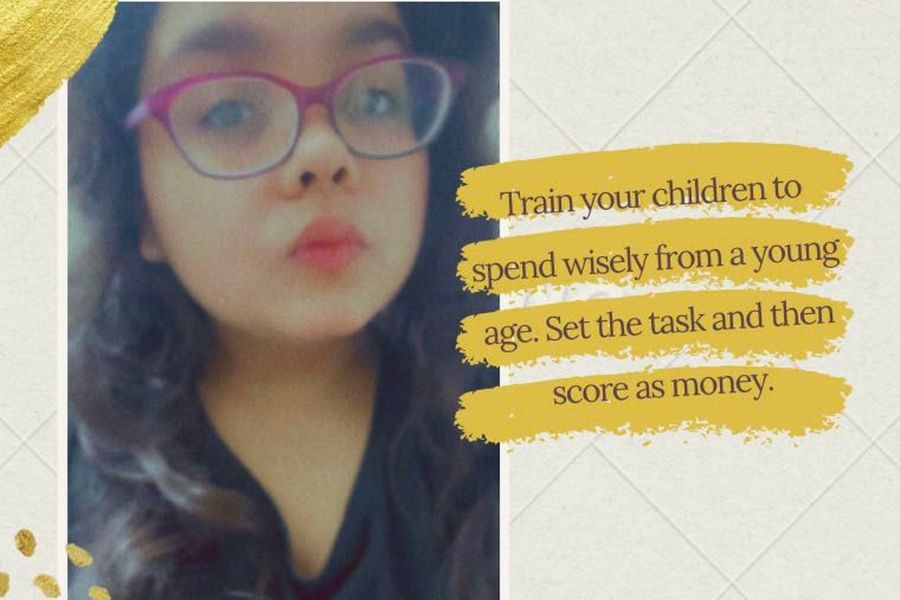 Madhumanti Banerjee
Madhumanti Banerjee is a 29-year old former resident of Kolkata who now lives in Guwahati. She is married and has a 5-year old son, Tejaditya. Her hobbies are singing and cooking.
She always wanted to be independent and have her own identity, but since she got married and had a child soon after graduation, she was unable to take up a job and started an online business from home.
She joined SHECO in March 2021 and feels that SHEROES is the best platform for women to share their feelings without any hesitation. Every member of the SHECO family has been very supportive and they motivate her to work on her business.
Madhumanti feels that the most interesting feature is the SHECO leader board because it makes her excited to see her rank in the leaderboard after doing business every day.
She loves all SHECO products, but one of her favourites is Nutripanda soya Corn Crisps because they are pocket friendly, tasty and crispy and she got many customers for this product.
She also loves Alpino peanut butter, which is the best option for morning breakfast. All of her family members like it very much and it's also very tasty.
Madhumanti also loves Fuschia moisturizer because she feels very fresh after applying it and it's not too oily but moisturizes her skin throughout the day. Timios is another SHECO brand she loves as it's the best snacking best option for kids.
She has some great advice and selling tips for SHECO Partners that we've listed below:
Try to pitch your customer everyday with new products.
Create a combo of products to make it more interesting for your customer.
Try to give them a discount on purchase of Rs 500 to build a relationship with your customer.
Madhumanti's slogan for SHECO is, "East or West, SHECO is the best!"
"East or West, SHECO is the best!"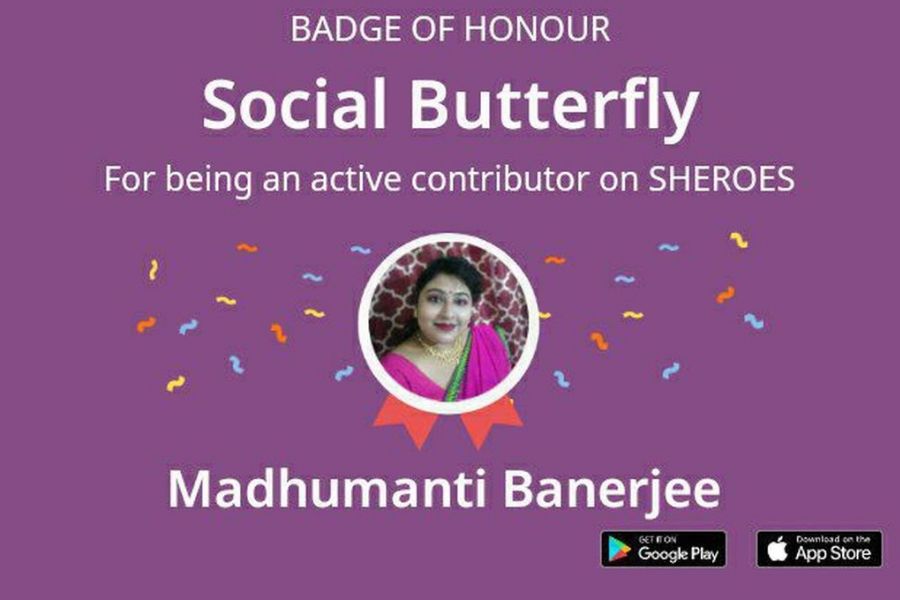 Vasuki M
Vasuki M is a single parent with a son. Her husband passed away last August and she stays with her parents and brother. She joined SHECO in March 2020 to manage the monthly expenses for herself and her son as she doesn't have any other source of income.
She feels it was a wonderful decision to join SHECO and loves the motivation, inspiration, support and nurturing it provides to increase her knowledge level, and learn selling tactics with free product trainings.
As Vasuki didn't have any background in selling, she especially loves Meenal's sales training sessions which give her more confidence and have taught her how to deal with customers and speak to them
Vasuki feels that even the Mentors are awesome, as make her feel motivated and inspired, give her tremendous support and they boost her confidence. She loves her mentor Shubra, and finds her awesome and fabulous.
She has already built her SHOPonSHEROES called Param Collections - Vasuki's Online Store, and got her first order. Her mantra is to, "Just be confident, consistent, and have desire to fly high."
Vasuki's slogan for SHECO is, "A place for every woman to fly high."
"SHECO is a place for every woman to fly high."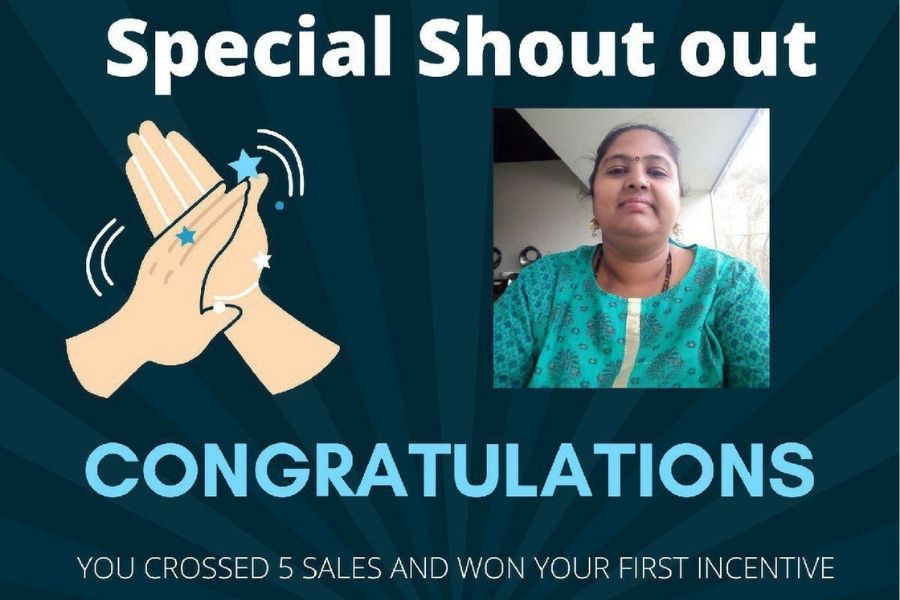 Sindhu Kumar
Sindhu Kumar from Mysore, Karnataka, is an MBA in finance with 3 years work experience in MNCs. She was fed up of office working hours and wanted to start something by herself. Her aim was to become a woman entrepreneur.
She was into reselling various products since the last 2 years and her friend, Vasuki, introduced her to SHECO. She started her SHECO journey on 6th May, 2021 and is loving the journey day by day.
She has made many friends since she joined with each one supporting each other in one way or the other. She got Shubhra as her mentor and is thankful for her support and motivation and to SHEROES for creating such a good platform for women.
The things she loves about SHECO are that it's a women based platform where she gets to learn about how to grow in her business and the SHEROES team is very supportive.
Her favourite SHECO products are Hearty Bite Superfood Energy Bars as she loves the taste, Nutri Panda because it's very tempting, and Fuschia, because the products are nice and there are many products at affordable price.
Till now she has received 1 order for SHECO products and her mantra for success is patience and hard work. She has also launched her SHOPonSHEROES online store, SG Collections - Sindhu's Shop on SHEROES.
Sindhu's slogan for SHECO is, "A she company."
"SHECO is a SHE company."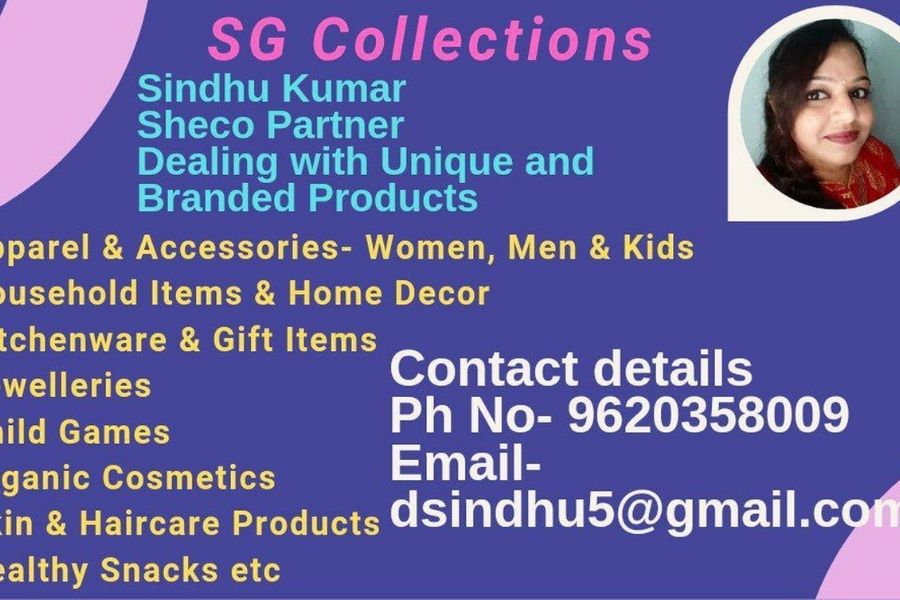 Jahnavi KJ
Jahnavi KJ is an artist, an only child to her parents and a parent to her pug, Coco. She joined SHECO in May 2021 to earn some extra income and get exposure to reselling.
What she loves about SHECO are the women-founded brands, high-quality products and helpful, encouraging staff members.
Her favourite SHECO products are Brown Skin Beauty Immortal Aloe and Vit C Moisturizer, Positively Perfect Hanuman Chalisa, and Femora borosilicate glass jars and tea cups.
Jahnavi feels that she is learning from other SHECO partners and she also sells her valuable artworks in her SHOPonSHEROES online store.
Jahnavi's slogan for SHECO is, "Ethically made by women for women."
"SHECO is ethically made by women for women."
Rashi Agarwal
Rashi Agarwal calls herself a simple housewife with an MBA background. She joined SHECO in May 2021 to connect with new resellers, learn about new business opportunities and to earn extra income.
She loves the brands, the communities and the mentors who are part of the SHECO Partner program. Her favourite brands are Femora, Sirona, and Nutripanda.
Rashi has built her SHOPonSHEROES called the Dawn to Dusk store and her mantra is don't stop sharing the products.
Rashi's slogan for SHECO is to, "Be gorgeous, inside out!"
"Be gorgeous, inside out with SHECO!"
Are you inspired yet? Want to join the SHECO Partner Program and earn money from your mobile phone selling high-quality, premium brands that your customers love?
Click here to get started as a SHECO Partner free.
---

Priya Florence Shah
---
---
Similar Articles You love