10 Best Natural Skin Care Brands You Can Find On SHECO
Last updated 15 Mar 2023

.

1 min read
Looking for the best natural skin care brands? This organic skin care brands list includes cruelty-free, vegan, natural skin care products, and plant-based skin care products you can find on SHECO.
Natural skin care products are very much in vogue today with most people becoming aware of the adverse effects of harmful chemicals in industrial beauty brands.
From organic skin care brands to plant-based skin care and vegan skin care brands, the demand for natural skincare brands is growing in India. On SHECO, we showcase some of the best natural skin care brands in India.
This organic skin care brands list represents some of the best natural skin care brands available through SHECO sellers.
#1. BloomEssentials™ Cruelty-Free Natural Skincare Products
BloomEssentials™ makes high-quality cruelty-free skincare products with natural ingredients. Their products contain clinically proven actives and are FDA-approved, paraben-free and have no nasty chemicals.
BloomEssentials™ Green Tea and Gojifruit Extract Under Eye Serum will help you say goodbye to dark circles, fine-lines and puffiness. It will also make your lashes ultra-lush and firm skin around your eyes. This rejuvenating green tea serum is a must-have in your daily skincare kit for lessening stress and pollution damage.
BloomEssentials™ Vitamin C & Hyaluronic Acid Face Serum For Glowing Skin combines the benefits of both these amazing skincare ingredients to create healthy looking glowing skin. The non-greasy and light weight serum is absorbed quickly and deeper into the skin for quick and lasting results.
BloomEssentials™ Flamingo Lip & Cheek Tint is a revolutionary blend of beetroot extract that combines all-natural ingredients like carrot seed oil and tomato extract to give you a beautiful natural tint. It helps lighten dark lips and moisturize them. You can apply it before lipstick to make it smudge proof and protect the lips. It can be used as a 100% natural Lip Tint, Cheek Tint And Eye Shadow.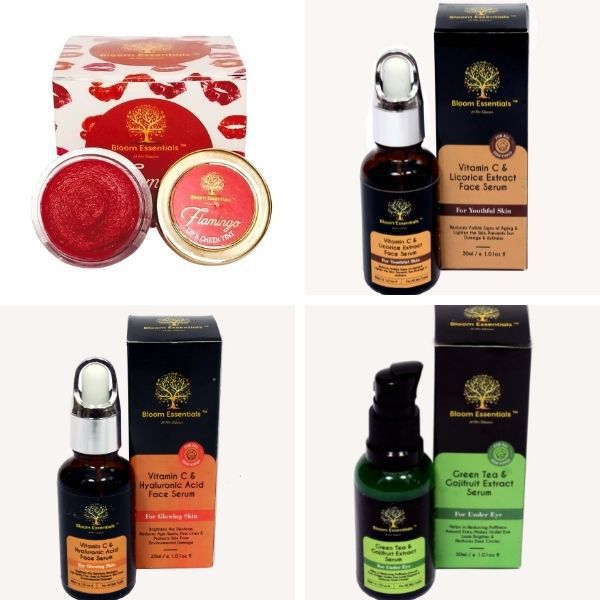 #2. Bubble Bliss Natural, Vegan, Handcrafted Soaps
Luxuriate in the goodness of 100% natural, vegan soaps from Bubble Bliss. Created from nature-based ingredients, these handcrafted soaps come in many enticing varieties designed for different skincare requirements.
From acne-fighting soaps made from Honey Oatmeal, or Neem and Tulsi with Green Tea, to Basil Aloe Vera for skin rejuvenation and hydration, and Rose Goat Milk for skin moisturizing and nourishment, and Charcoal and Tea soap for detoxing your skin, these pure vegan soaps contain no toxic chemicals.
Bubble Bliss also offers a number of gorgeous gift hampers for Moms, and amazing wedding shower gifts for the Husband-To-Be and Bride-To-Be. Get brighter skin with Multani Mitti soaps for de-tanning and glow, Ubtan for glowing skin, and a Pink Beauty Soap for skin brightening.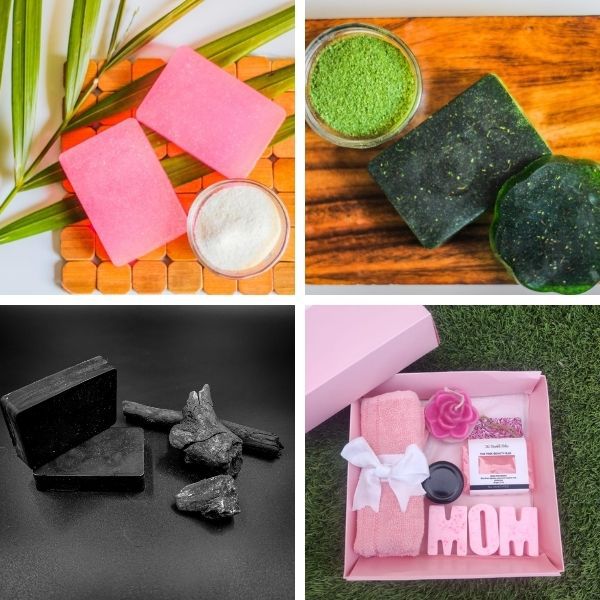 #3. Vishisht Cruelty-Free, Sustainable, Low-Waste Skincare Products
Vishisht is an eco-conscious, carbon-neutral brand that makes all-natural, handmade, cruelty-free and sustainable products in low waste, plastic-free, and recyclable packaging. They even have a jar return policy to help promote a circular economy.
You'll find luxurious foot soak, bath salts, body scrubs, natural deodorants, dry shampoos, hair conditioners, and body creams in their collection. All the products are handmade and prepared in small batches so that you get fresh product with every purchase.
They do not add any harmful chemicals such as parabens, sulphates, artificial fragrances, preservatives, and use only pure ingredients such as sweet almond oil, extra virgin coconut oil, unrefined butters, and pure tea tree essential oils.
If you care about global warming, you will love this eco-friendly brand because they offset their CO2 emissions by contributing to green projects and source their 100% natural, certified-organic ingredients from local vendors to reduce their carbon footprint.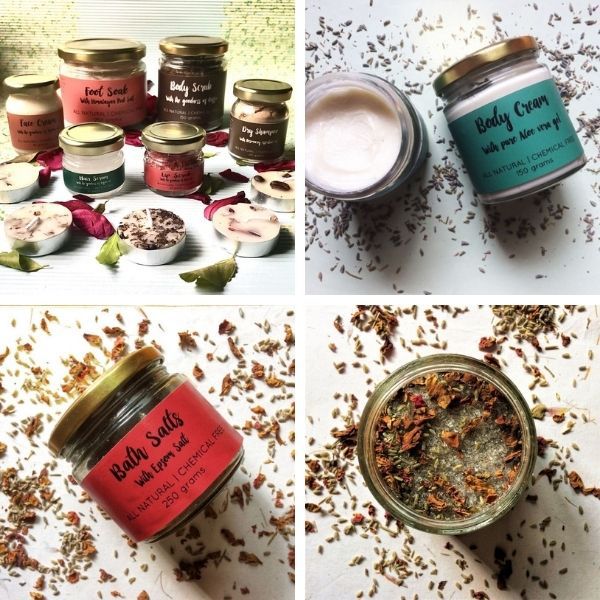 #4. isaku Cruelty-Free, Plant-Based, Anti-Ageing Skincare
isaku means Beauty Maker in Japanese and this cruelty-free, plant-based, natural, anti-ageing skincare brand combines the best of nature and science to give you beautiful, glowing skin, regardless of age.
isaku Phytomagic Super-Intense Ageless Night Crème is rich in powerful antioxidants, vitamins, and plant extracts. Its hero ingredient - Cattleya Labiata Orchid extract - is a powerful anti-aging ingredient from the Amazon Rainforests of South America.
This ingredient reverses fine lines, wrinkles, pigmentation, age spots, dryness and dullness while providing anti-inflammatory and anti-oxidative effects that help your skin regain its natural glow and resilience.
This luxurious plant-based crème also contains Coenzyme Q10, Vitamin C and E, and potent bio-active ingredients like acai fruit oil, passion fruit oil, lycopene, shea butter and aloe vera. It will saturate your skin with all the goodness it needs to increase skin elasticity while reducing signs of ageing.
isaku Phytomagic Super-Antioxidant Ageless Day Moisture crème not only protects your skin from the daily assault of environmental pollutants and UV rays but also retards the appearance of signs of aging skin. This innovative Day Moisture protects and hydrates while restoring your skin's ageless beauty.
isaku Complete Skin Repair Kit gives you the benefit of both products that work together to help you achieve healthy, radiant skin, no matter your age.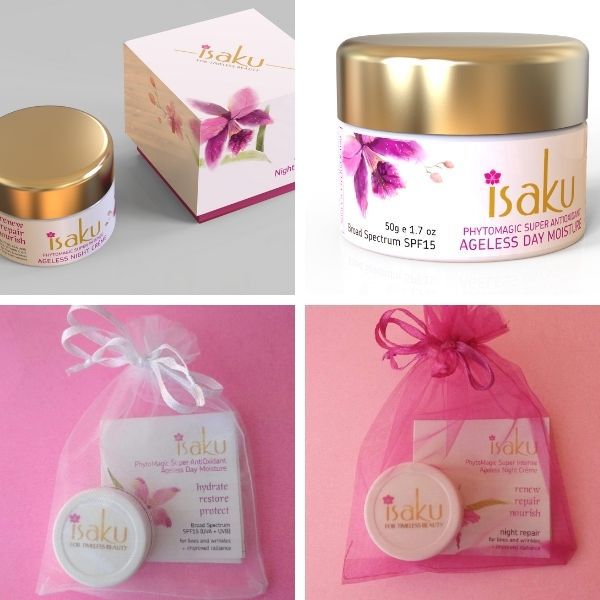 #5. BrownSkin Beauty Sustainable Skincare For All Skin Types
Want affordable, cruelty-free skincare brands that work beautifully without burning a hole in your pocket? With the 'vocal for local culture' rising, BrownSkin Beauty's skincare products make all skin types feel smooth, soft and gorgeous.
BrownSkin Beauty Immortal Aloe Serum with Vitamin C has the magical abilities of Aloe Vera along with benefits of Vitamin C, chamomile, green tea extract, neem, and turmeric extract.
BrownSkin Beauty Immortal Skincare Set is suitable for all skin types, does not contain harmful chemicals and comes in a beautiful, sustainable, and convenient vegan leather travel pouch.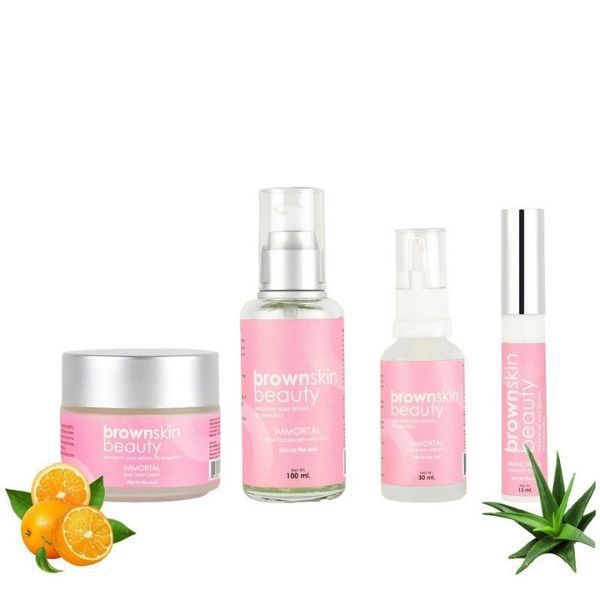 #6. Le Ritual Plant-Based Skin Care Products
Le Ritual plant-based skincare products offer a limited range of cruelty-free, vegan skincare products that contain only plant-sourced ingredients. All their products are gentle on the skin, pH-balanced and contain zero toxic chemicals.
If you're firmly against testing on animals and prefer vegan skincare brands that are sustainably sourced and responsibly manufactured in an Ecocert (FR) and Biogro (NZ) certified facility, Le Ritual is the plant-based skincare brand for you.
Their bestselling, proprietary plant-based skincare products contain 100% natural plant actives, fruit pigmented colours, and fragrances from pure natural essential oils that will protect your skin and help delay skin ageing naturally.
Their bestselling plant-based skincare product is Le Ritual Antioxidant Face Serum with Blue Oléoactif® - an advanced natural formulation that contains BLUE Oléoactif®.
This proprietary formulation with citrus and soothing essential oils will protect your skin against environmental pollution and blue light.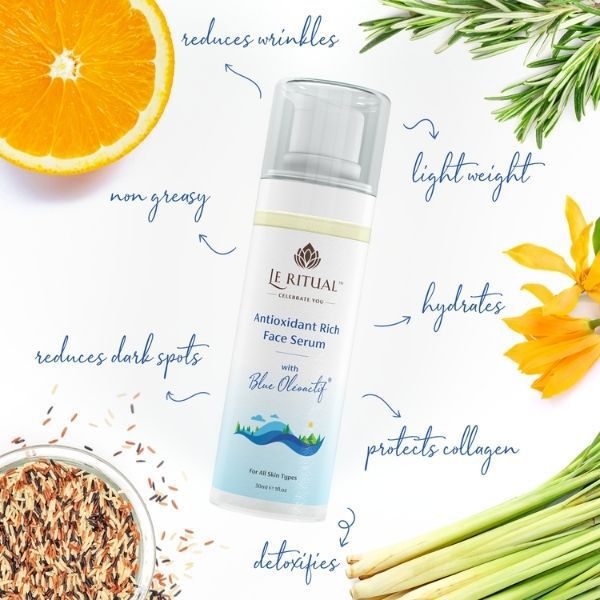 Another bestselling vegan skincare product is the Omega Rich Under Eye Serum with LOOK Oléoactif® and Rosehip Oil, a highly-potent proprietary serum with LOOK Oléoactif®,
This formulation is enriched with Arjuna Bark (Terminalia Arjuna) an amazing ayurvedic Indian tree and has been proven to work best for under-eye dark circles, fine lines, wrinkles and puffiness.
If you want to get both these products in one package, you can purchase the Digital Detox Duo Collection which will help ameliorate the ill-effects of blue light coming from digital devices.
To experience the luxury of this natural plant-based skincare, connect with a SHECO seller.
#7. Plutus Plus Organic Skin Care Products
Plutus Plus is a certified and recognized women-powered startup that is on a mission to replace all the harmful chemical products in your wardrobe with herbal skincare products.
Their cruelty-free, natural skin care products are formulated to give you smooth, glowing skin without any harsh chemicals or artificial ingredients.
Their organic skin care products include organic body washes, organic face packs, organic face scrubs, organic lip balm and organic soap bars. They create natural skin care products for both men and women.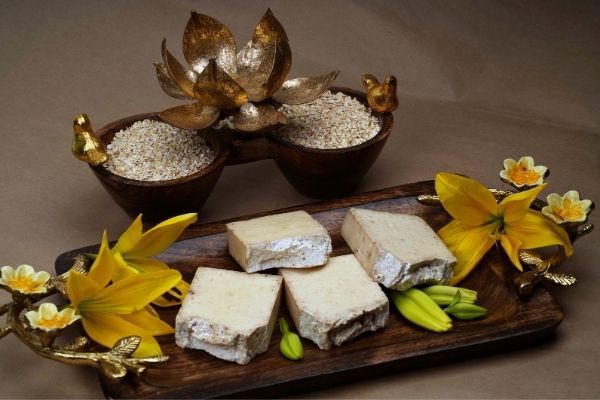 One of their bestselling organic skin care products is the Plutus Plus Handmade Soap that contains essential oils and offers a complete detox from hectic daily routines.
Another popular organic skin care product is the Plutus Plus Whipped Soap + Body Scrub that contains sugar and honey to exfoliate dry, dead skin cells, regenerate your skin and give you a renewed, brighter complexion.
Plutus Plus New U Depigmentation & Tan Removal Face Pack is an organic skin care face pack to remove tanning and control skin pigmentation. It contains argan oil for skin elasticity and Vitamin C-rich red lentils to lighten skin tone.
Connect with a SHECO seller to purchase Plutus Plus organic skincare products.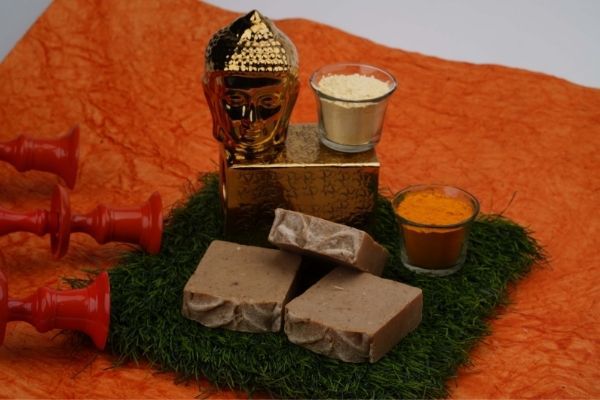 #8. Fuschia's Cruelty-Free Beauty Products
Fuschia is a natural beauty brand that prides itself on being cruelty-free and plans to go completely vegan by eliminating beeswax, honey and milk on their natural skincare products.
Rather than testing on animals, each batch of Fuschia products is tested internally by the founders themselves, as well as the rest of the team.
If you're looking for a natural beauty brand that offers a wide range of cruelty-free beauty products, you simply must try Fuschia's assortment of vibrant and fragrant natural handcrafted skincare goodies.
The unique thing about Fuschia is that you can try out their wide range of natural beauty products with small size packs and even customize your very own handy Travel Packs and Travel Skincare Kits.
They also offer Festive Gift Boxes and collections containing handmade soaps, bath and body products, lip care, face care and skin care products for gifting your loved ones.
Connect with a SHECO seller to purchase Fuschia's cruelty-free, natural skincare products.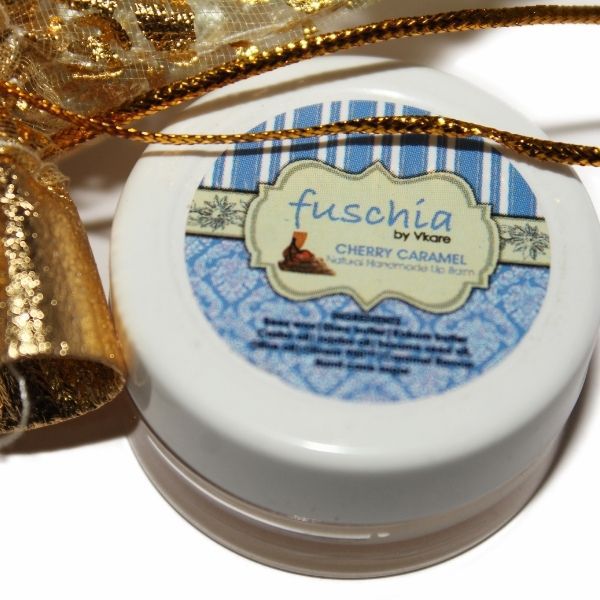 #9. Seer Secrets Traditional, Natural Skincare Products
Seer Secrets is a company that prides itself on its knowledge of ancient wellness traditions, wisdom and knowledge of seers and sages and their use of rare ingredients in Ayurveda, pinyin, shaman books and folklore.
They use traditional and ancient techniques of macerations, fermentations, double boiling, and steam distillations for natural extracts.
For example, their Deodorant Cream is a landmark product made with simple ingredients like zinc, kaolin and silver leaves, and works great against bacteria without using harmful aluminium compounds which stop natural underarm perspiration and lymphatic drainage.
Their 5-Specie Mint Heat Absorbing Body & Foot Mist is a unique product formulated for the Indian climate that helps to counter the effects of dry heat waves, common in some parts of the country.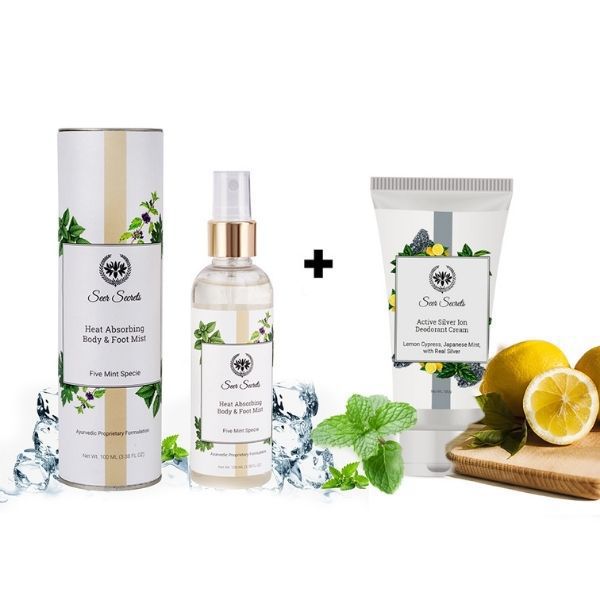 Seer Secrets Body Cleansers are also unique in that they are based on two key knowledge notes, such as the ancient techniques of bathing with yoghurt which cleans without drying the skin, and soya derivatives that provide intense hydration with soya protein and lecithin.
The Gemstone Crystal Soaps are their most luxurious offering in the form of glycerin-based, natural, effective, powerful gemstone powder and essential oil blended soaps packed with powdered gemstone and essential oils.
Connect with a SHECO seller to purchase Seer Seeker's traditional and natural skincare products.
#10. The Man Company Natural Grooming Essentials For Men
Want to gift premium grooming essentials to the men in your life? The Man Company creates skin, hair, and body care products of the purest and finest quality for the man in your life.
Their class-leading formulations are free of harmful chemicals and infused with handpicked natural ingredients and premium essential oils.
They also offer product formulations to take care of specific personal care and grooming concerns, such as dandruff care, body odour, hair care, and beard care conditions.
Their wide range of products includes natural beard care products, natural hair care, natural shaving essentials, natural body care, natural face care, fragrances and more.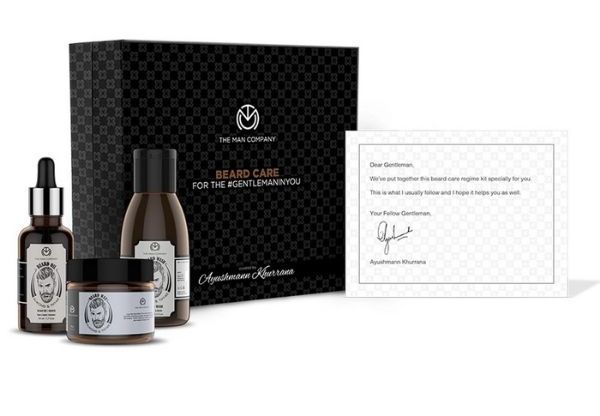 Besides offering Premium Gift Boxes For Men, and carefully curated collections by brand ambassador Ayushmann Khurrana, they also offer unique product combinations, as well as the option of customizing your own gift boxes.
Connect with a SHECO seller to order Premium Gift Boxes for Men from The Man Company.
Did you love these natural skin care products in this organic skin care brands list?
To purchase these natural skin care brands, connect with a SHECO Partner.
---

Priya Florence Shah
---
---
Similar Articles You love