Tasneem Sariya
Last updated 25 Apr 2019

.

1 min read
How To Be Ready To Return To Work?
"When there's that moment of 'Wow', I'm not really sure I can do this, and you push through those moments, that's when you have a breakthrough."

– Marissa Mayer.
For all those women out there who are looking to get back to work after a break, this quote by one of the leading woman corporate leaders should be nothing short of inspirational. Of course, in your mind, there will be moments when you will not be sure. Like Ketaki Narkar, Edupuganti Chowdary or Vijeta Kumar who each have a small kid at home.
Pallavi Gupta who doesn't have family support to manage the household responsibilities and her child or Sakshi Awasthi who thinks she has not got the confidence to get back after missing out on so much time. Yet, those are the very moments that one needs to push through to get a 'breakthrough'.
To speak and interact on 'How to be ready to return to work', Flexibees organized their first Live Chat Session on SHEROES.
The chat was conducted by Deepa N Swamy, the co-founder of Flexibees an organization with a 'vision to re-employ qualified and experienced women professionals across all areas of expertise. Interestingly, there are many MNC's, SME's and start-ups that are looking out for such flexible talent for both short and long term projects. This puts forth a healthy, robust and interactive medium in place and is as near perfect time as any, for women who are looking to return to work after a gap.
The live chat session threw interesting light on the practical and emotional problems that women face while returning to work. There are various reasons why women take a break from work. Some of the commonest ones are marriage, maternity, children, family issues or moving to another country.
However, irrespective of the cause, the challenge to get back was the focus of the interactive discussion. Here is taking a look at some of the questions that were answered with industry knowledge, useful skills, wisdom and compassion by Deepa M Swamy.
How does a woman regain her confidence after a break from work?
According to Deepa, one of the biggest reasons for the low confidence level during a break is because the woman is also out of the 'mode of thinking work'. She explains that once out of that mode, some elements get affected until we get the 'work think' mode back.
Does the career gap hence affect skill and performances? Yes and no both. There is a lot of value in being inside the work environment and being in the 'work think' mode. Examples of 'work thinking', include knowing about the latest developments in the field, memory associated with some nuances at work, networks that lead to the confidence we have with work-related relationships, the speed with which one thinks and executes, as well as confidence with which one gives ideas and suggestions.
Yet, rather than seeing the lost time as a setback, we must look at it as a challenge. These are not permanent losses and with the right preparation, patience, and hanging in there these gaps can be overcome. Networking with ex- work colleagues, talking about work aspects, reading about the industry and functions and upgrading skills help in refreshing the memory or getting back into the 'work think' mode.
For restarting work do women need a plan? How does a woman know if she has the required skill sets to get back to work?
The first step if you are planning to return to work is to take stock. Refresh memory about past work experiences, write down all that you had done. What interested you, excited you and which areas you did not like as there is a chance of forgetting these with a time gap.
Next step is to see what is happening in the market today. Talk to people, network and go through the job boards. This will give you an idea of the kind of skill sets needed. Be prepared to acquire specific skills that you may be lacking.
The most challenging part is to be mentally focused during this phase. There is no exam and no need for immediate urgency while you are on a break. One needs to motive and upgrade herself systematically and not think about 'whether this will pay out' or not but take one step at a time.
Finally, take all opportunities to brush up. It could be by helping someone such as your ex-boss because there is value in being in touch. It can be a huge confidence boost.
You don't have to wait until your break is over to reskill yourself. There is huge value in skilling during the break and getting into the 'work think' mode. Upgrade your skills through conscious choices of courses.
How can one decide and find a job after a break?
The best way to find out about job opportunities is by networking and staying in touch with ex-colleagues and work-related specifications. There are multitudes of online portals that are good recruiting platforms.
Flexibees, for instance, creates a universe of part-time career options where everyone is able to find the occupation of their own choice on their terms. Besides, you can join the Flexibees Community on SHEROES which provides help in this regard.
Also, each woman has some unique skills emerging from education and life experiences. Women with experiences in pharmaceuticals, environment, social services, education, travel, and RJ belong to a niche industry when compared to those from IT, HR or MBA backgrounds. Yet, each of these women with their unique skill sets could think of alternate and lateral manifestations of their experiences to restart their careers.
For example, being an RJ means possession of skills, such as communication, persuasion and thinking on the feet. These could be great skills in Digital marketing roles as there is a huge need for Women Sales professionals. For someone like Nalini Kosalraj qualified with experience in the education field, can also allow some leeway and look for other opportunities, such as home management, kid management and so on. Similarly, for someone who has travelled extensively can look at blogging or writing as work opportunities.
Nidhi Thawal from SHEROES sets a great example of how to seamlessly get back to a new role. A CS by profession she worked for 4.5 years in a 9-5 job. She took a sabbatical for her wedding and had eventually lost interest in the 6 days a week mundane job. With marriage, she got a chance to reflect and after a break of 1.5 years where she was freelancing throughout, she decided to take up full-time writing. Armed with her blog and travel bag, today she is super satisfied with the kind of work she is doing at SHEROES.
A break could be a great time to retrospect and introspect. Determine through market study and reading up if you are up to getting back into the same workspace or are you up for a change.
Should one compromise on the salary package after a break?
Although there is more openness today about returning mothers or accepting women into the workforce after a break, it is far from a level playing field.
The reality is that biases do exist around women returning to work post a career break. This is added to the fact that returnship jobs where flexibility that is required by returning women are also relatively fewer. This might result in roles that are slightly different or junior to the ones which were taken by women before the break. And this might have a direct impact on compensation making it difficult to achieve the same salary during re-entry.
Deepa hence urges women to view any opportunity with the lens of whether the role itself interests them. It is better to consider if the role intrinsically excites and is in the area of your passion and interest.
On the other hand, if you feel you will be more valued in other organizations you should be open to looking out for other opportunities. Yet the practical considerations to remain in the same organization may be many.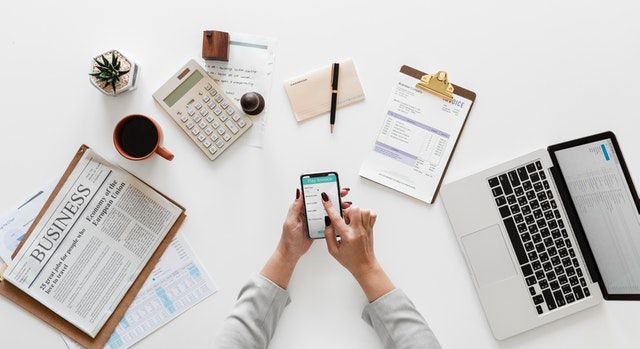 The sure way to negotiate is with a constant performance so the company sees your value. Ideally, it shouldn't take more than a year from joining back and demonstrating great performance for the company to acknowledge your value and bring the pay scale on par.
How viable is a work from option or flexibility at work?
Though the market is still nascent and evolving there are a lot more options today than were a decade or even 5 years ago. Even core jobs, such as marketing, finance, etc. can be done with the flexibility of working from home. However, the number of such jobs is fewer and the wait to land an ideal flexible job is longer. Hence, one needs to plan financial commitments accordingly.
We hope that work from home careers becomes as stable as mainstream careers. However, till then we need to recognize the differences in these models. Yet a thing to remember is that the first step to getting flexibility in the workforce is asking for it. Asking, in general, is better than feeling later that you should have asked.
What is the role of the family?
Family support definitely plays a very important role and it is important to engage and discuss with them at every step. You need to explain to them the importance of your working and the need for some time to prepare for it, study, network, apply, attend interviews, etc.
Do trails with the family and ask for their help. It is a journey for the family, the kids and everyone needs to let go. It might be too much initially, yet indispensability can tie us down for too long and we have to move things onto other's plate.
The chat group consisting of women who had gaps as short as a year to those wanting to restart after a gap of 10 years. Mamata Punshi at the age of 40 wanted to start out on something, whereas, Swati Mehra who has now shifted to Indonesia wanted to get into traditional marketing again. Each woman brought along her unique skill set coupled with the desire to succeed and make her mark. Here is hoping that each of them finds their breakthroughs just as many others already have.
As Nidhi Thawal advises, 'Do not hesitate to take up newer things, especially things that make you happy.'
Finally, as Deepa puts it, once you do the self-assessment on readiness, especially work hours, infrastructure, family support then you need to take the leap of faith and trust that it will work out.
---

Tasneem Sariya
---
S*****

Thanks for sharing... V. Informative n interesting.. I am thinking to start.
D*****

Hi all. You may like to join the FlexiBees community within Sheroes where we provide detailed articles and step by step guidance. This will help you prepare yourself to return to work. All the best! https://sheroes.com/communities/flexibees/MzA1NQ== (Or) http://bit.ly/2IzK4lR (Sheroes App)
T*****

Thank you thank so much for sharing such nice article aftet 3 years gap I m planning to start my career again
A*****

2months back I have resigned from my job which I have got on campus after my engineering. I worked for 8.5years and I was posted in my hometown. But now for uniting my 4 years daughter with her father I have left the job and moved to Chennai. I don't have family backup for household jobs and for my career too. I don't know for how many years I have to put a stop in my career to create a balance in family... To settle my daughter and start my career... Please suggest as this is a new place with language problem and I am worried to keep my child with unknown persons
S*****

A good and a necessary article. Even I am looking for a job after a sabbatical of 5 years.
A*****

Very good read. Thank you for sharing.
M*****

Very insightful article Tasneem! Covers a lot of important aspects that intertwine with thoughts that run through a woman's mind when she is getting back to work.
M*****

Ya very true. Here I am back to work full time after more than a decade gap, in a completely new field, which I had never thought of, at the age 37. During gap I did few flexible jobs to keep my self busy but frequent change in location made it a bit difficult. Now I am learning new things and just love the work.
N*****

Women need to know their calling and go ahead with what makes them happy. It might be a little daunting at the start but once you stick to your passion, their is no turning back!
S*****

Thanks for sharing such a valuable article...
Similar Articles You love