Meet Two Sisters Who Are Recycling Old Clothes & How!
Last updated 23 Mar 2018

.

1 min read
Most of us are of the opinion that sustainability is an expensive lifestyle shift when it actually is not. Before the whole 'westernisation' part, we were a sustainable population. Two generations back, things were being reused in the household, food was being bought in cloth bags and in bulk. But then everything changed in a jiffy and it has been difficult since, to get back to our roots.
I'm not talking aggressively about cultures and traditions here. But yes, it was a lifestyle that was being easily observed without any glitches. When I bumped upon Cornucopia, it filled me with joy to realise that firstly they are sustainability warriors and secondly, they're following some of our old sustainable traditions. Here's a hearty conversation I had about everything sustainable.
The Conception Of Cornucopia
Overflowing suitcases + an exasperated mother led us to seriously think about doing some spring cleaning. We had saved tons of our clothes that had sentimental value, and couldn't bring ourselves to part with them. But our mother's looming threat to just chuck them all spurred us into action!
College t-shirts, roomies' borrowed clothes, a kurta bought with saved up money - the keepsake list was endless. And that's when we had our 'Eureka' moment - we cut up all those clothes and made a bright and colourful patchwork quilt! This snowballed into something we didn't quite expect. Friends and relatives gave us their keepsakes and it just didn't stop. Sarees, kurtas, t-shirts, dupattas - we repurposed them all.
What started off as spring cleaning has become somewhat of a mission for us. 8 years later - it's still going strong and each time we use our quilt, we get taken back to our happy place.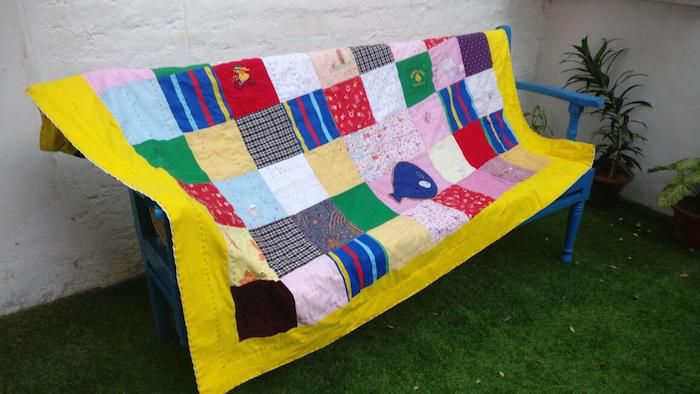 Customised Quilt by Cornucopia Concepts
'Sustainably' Overcoming Challenges
There isn't one single factor that stands out. What has been most challenging (in a nice way) is sticking to our philosophy of being a sustainable organisation. We both get nightmares when we see packaged good or single-use plastic items. We've made it company policy not to use plastic in our packaging. Our products are packed in cloth bags and then put into cardboard boxes. But we still haven't been able to stop the sticky tape. Another factor is to ensure that all our practices are sustainable.
Why The Name 'Cornucopia'?
Cornucopia is a symbol of never-ending abundance. But the reality is that nature's bounty is fast depleting and is not going to be abundant forever. Through our products and practices, we aim to provide sustainable alternatives to everyday utility items. We hope to encourage people to look at their belongings in a new light, to reuse and repurpose and not consume endlessly.
Making quilts out of old clothes is not a new concept in India. Godhadies (traditional patchwork quilts) have been made by women since times immemorial in our country. We just reminded people :) It was fascinating to hear stories from our clients about how their grandmothers used to do the same thing and it is so great that they are being able to do it again.
We always knew that we wanted to work with used clothes, repurposing them into utility items. Initially, we started working with quilts but with each new order, our customers challenged our creativity and egged us to experiment with new products like bags, wall-hangings, floor rugs and the list is endless.

Handbags made from an old jeans
Helping Women Grow
We try to maintain a 50:50 female to male ratio and have been successful so far. We would love to employ more women but unfortunately, it has been a challenge to find women who are able to work at the studio the whole day. We do outsource some small jobs to home-based workers (HBW) and are always on the lookout to get more HBW on board.
One of our biggest assets is our 'godhadi-wali' - a traditional patchwork blanket weaver. With her, we are able to blend rare and traditional forms of quilting. She symbolises all that we stand for. Her skill lies in patching bits of cloth together to make the most brilliant masterpieces. With one needle tucked firmly in her bun she uses the other to deftly weave magic. Godhadies were generally made with old sarees and any soft old cloth lying at home.
So, when we found Mangal Tai (our godhadi-wali) it was a special moment because with her on board, we are able to fulfil two of our core goals - working with unorganised labour and reviving a dying art. In our effort to provide sustainable livelihoods to women, we partner with women's organizations for all bulk orders.
Employees Understanding Sustainability
It's a work in progress. We start with the little things to get concepts clear. For example, we try to use every bit of cloth in the workshops and throw away as little as possible. So, initially, there was a lot of unlearning. They had to cut the cloth differently to minimise wastage or save buttons and borders to be used elsewhere.
The bulk of our manufacturing takes place in our Pune workshop, where we have 4 full-time tailors and our trusted godhadi-wali. The Gurgaon workshop is currently a marketing base. We will be expanding our manufacturing here as well.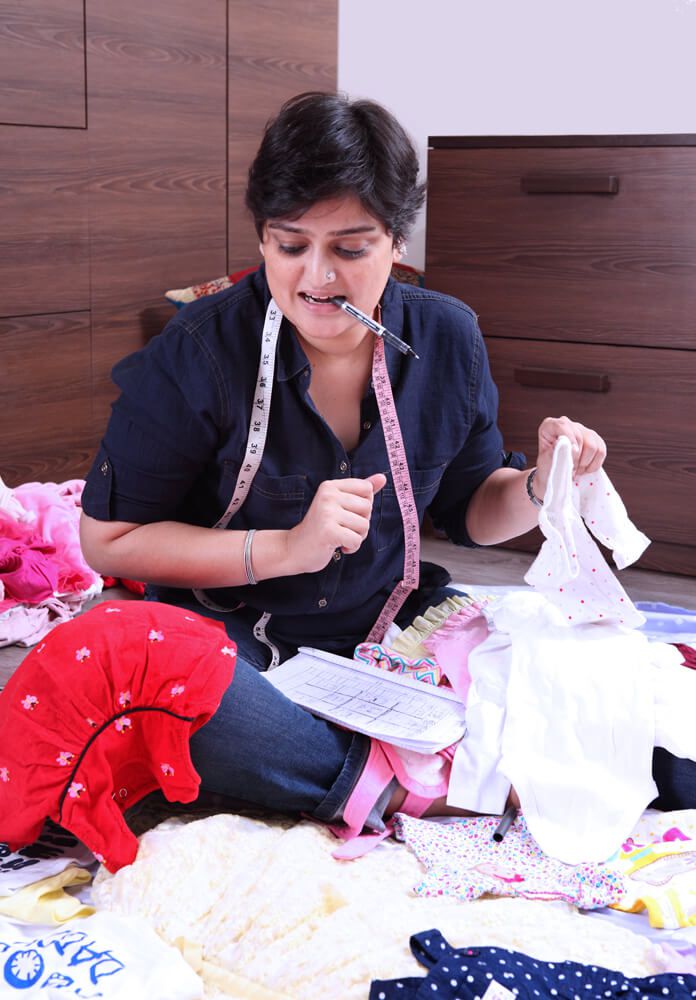 Manisha Desai at work
On Gender Inequality
Both Ayesha and I are strong advocates of equal rights for men and women and we continuously strive to make sure that Cornucopia is a non-discriminatory organisation. On that note, it would be unfair to say that women are better workers than men :)
There is nothing a woman cannot do.
Is Sustainability A Challenge?
Yes, definitely. It is extremely challenging and a continuous struggle - against current trends, against popular beliefs and culture, against the current consumerist culture. Another factor is taking the concept of sustainability to the masses and making it accessible to all. It takes oodles of energy and strong willpower to stick to your principles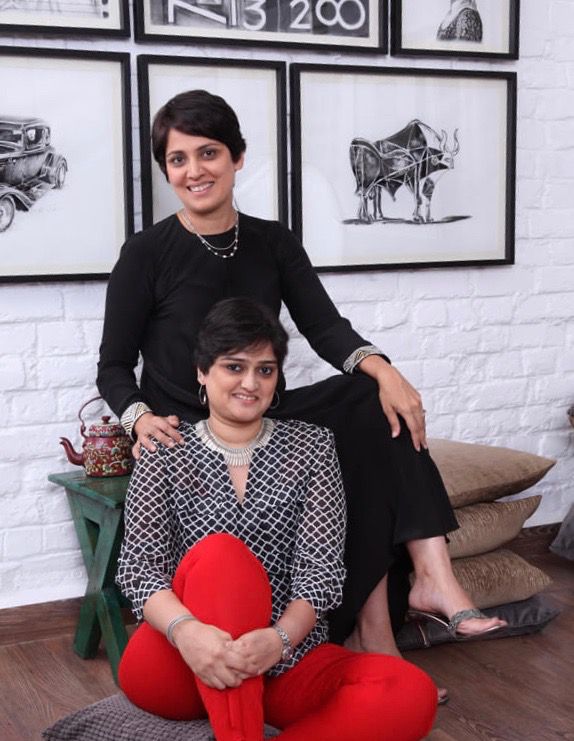 Ayesha and Manisha
Ayesha has been a professional social worker for the past 17 years and has worked with communities in Bombay, Bangalore, Gurgaon, New York, Los Angeles and San Francisco on issues related to Community Health, Substance Abuse and Education. While Manisha has been a professional social worker for the past 15 years and has worked on issues related to Trafficking, Rural Development, Waste-Pickers, Waste Management, Content Writing, as well as Community Outreach. You can check out their website and Facebook page for more details.
---

Nirupama Kondayya
---
---
Similar Articles You love