I'm A Home-Baker Who Dreams To Own A Designer Cake Studio: Afreen Khan
Last updated 18 Dec 2018

.

1 min read
Her SHEROES wall is full of photographs and small tips on how to bake - Mughlai dishes, Banana-Oats muffins, Molten Lava Muffin, Swiss Rolls, Stuffed Bread, Red-Velvet Cream Cake. Take a look....isn't each one enough to trigger the urge to binge?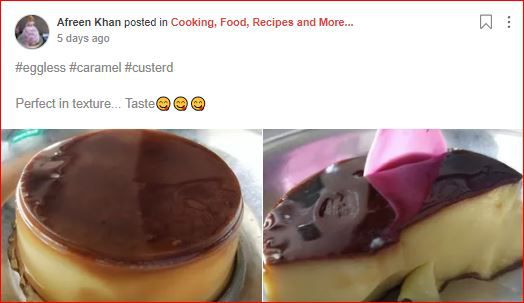 Meet Afreen Khan whose baked-dishes are the talk of the town at SHEROES Cooking Food & Recipes Community. But unlike other home-chefs at SHEROES, I didn't find her posing with any end product or for that matter share much about herself.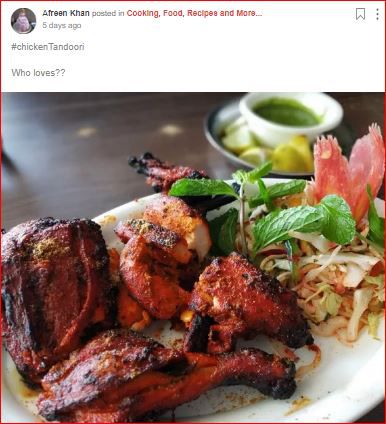 And that intrigued me because I felt there was a strong story hidden behind those awesome, yet chef-less photos. As I had assumed, there is a lot more to Afreen Khan, than what meets the eye.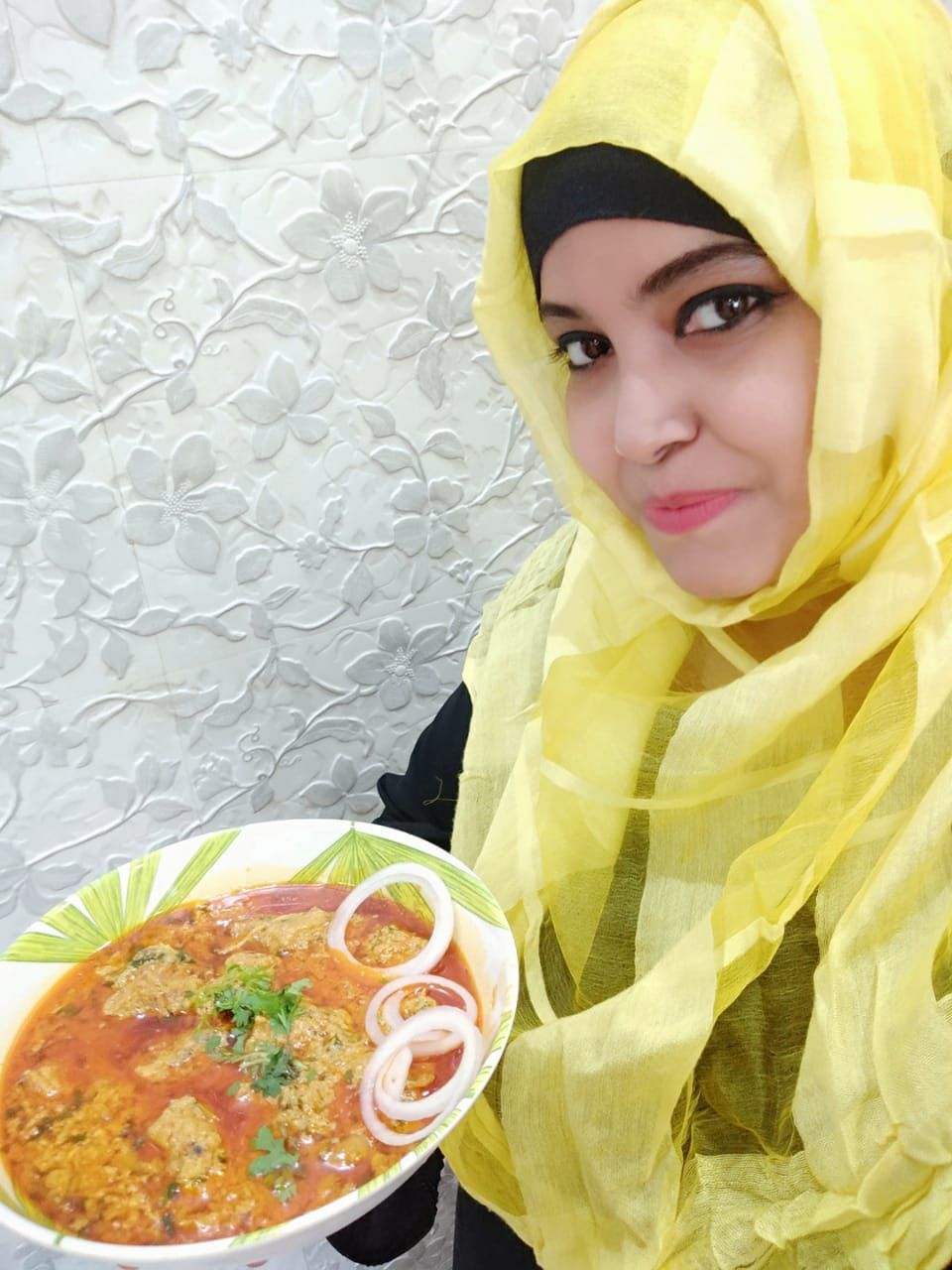 33-year-old Afreen Khan is not just a home-baker, but also runs women-only classes at Bhiwandi in Maharashtra, India. The 3-4 classes per month that she conducts from home are specially done for the women who follow the same faith like hers.
"Ma'am, men aren't allowed in my classes, not because I have any kind of repulsion. But because men get opportunities to learn freely from anywhere and everywhere. But women, especially from our faith, are not as lucky them. Plus, not all young girls and ladies feel comfortable working with unknown men,"
- Afreen explains in a single breath.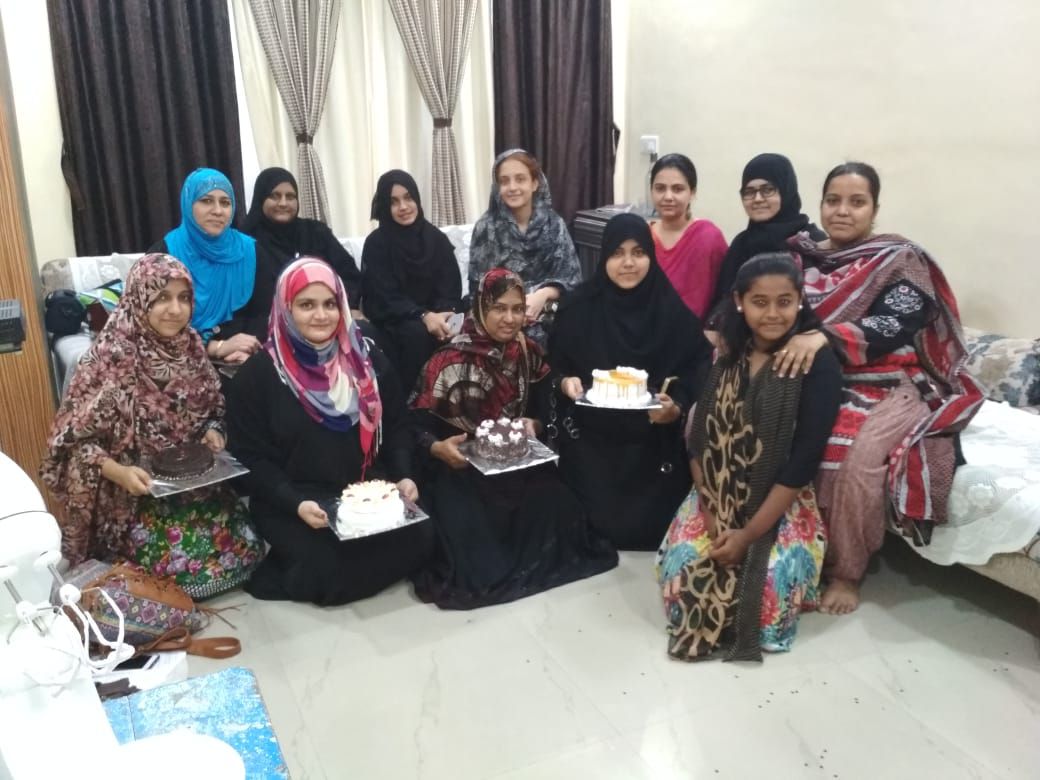 And this practice of her comes not just from the patriarchy driven Indian society, but even from her past.
(Check out, How this Food Blogger's Love For Food Brought Out The Blogger In Her)
She told me on the phone while discussing a lot many things, "I was a child when we seven siblings lost our mother. We belong to the business community, where girls' education is taken care of to some extent, but she working or taking up something professionally isn't allowed. So while I did a Diploma in Computer engineering post school and also did a two-months Complimentary Cookery Course from a Bhiwandi based Hotel Management College, when it came to pursuing my passion, I wasn't allowed. It was only after my marriage some eight years ago that my dreams got wings."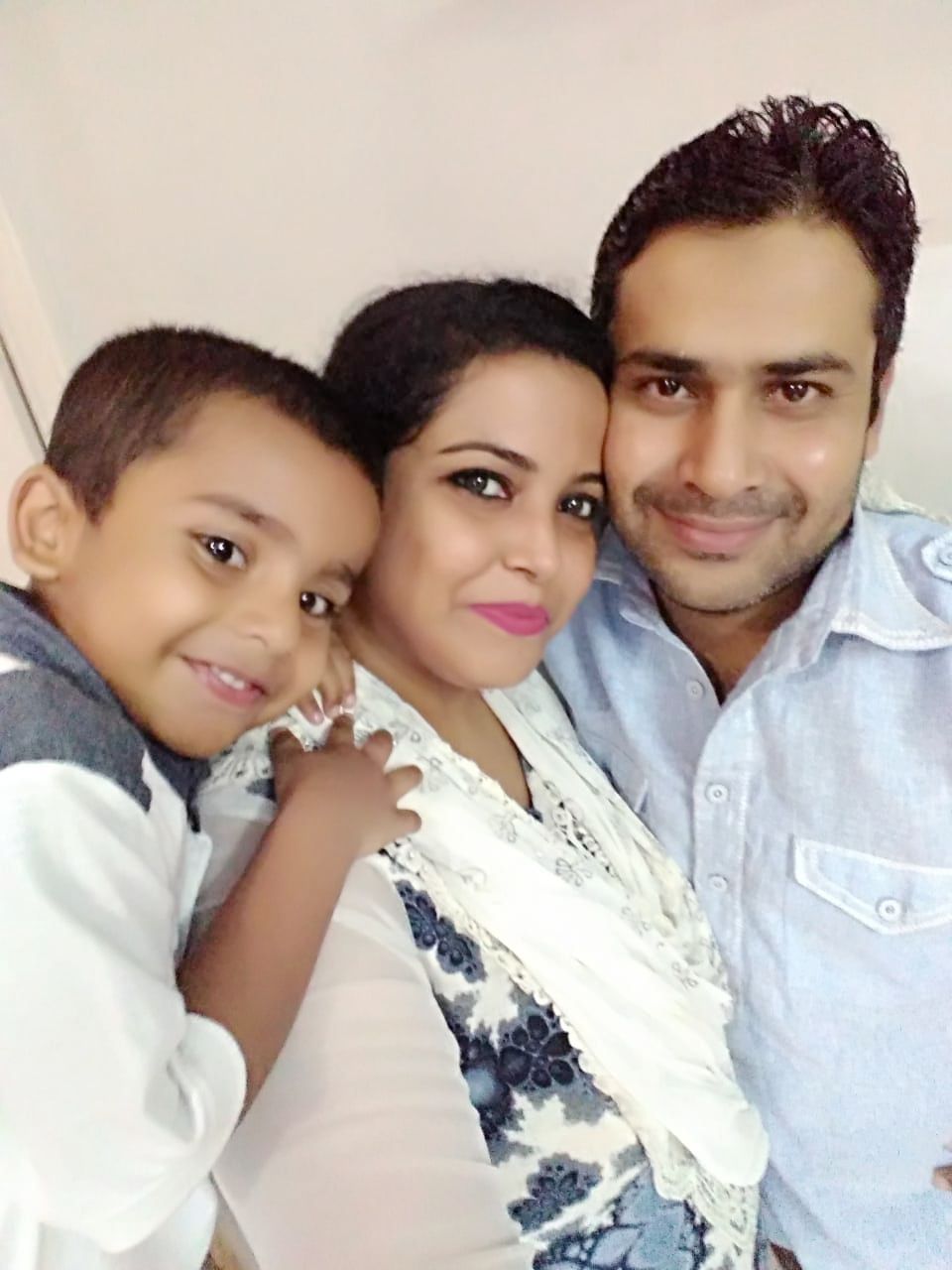 She informs how her husband, a manager in the technical department of UFO India Ltd. Mumbai, supported her ambition. She says he encourages her to excel in whatever she takes up - for that matter even the baking workshops she goes to attend in Thane or the Cookies Baking Training elsewhere - he has supported her all through these years. No wonder she can today churn up more than 200 baked dishes with elan, that include everything from Mughlai cuisine to Continental Cuisines. Her cakes alone have a list of 20 plus flavours!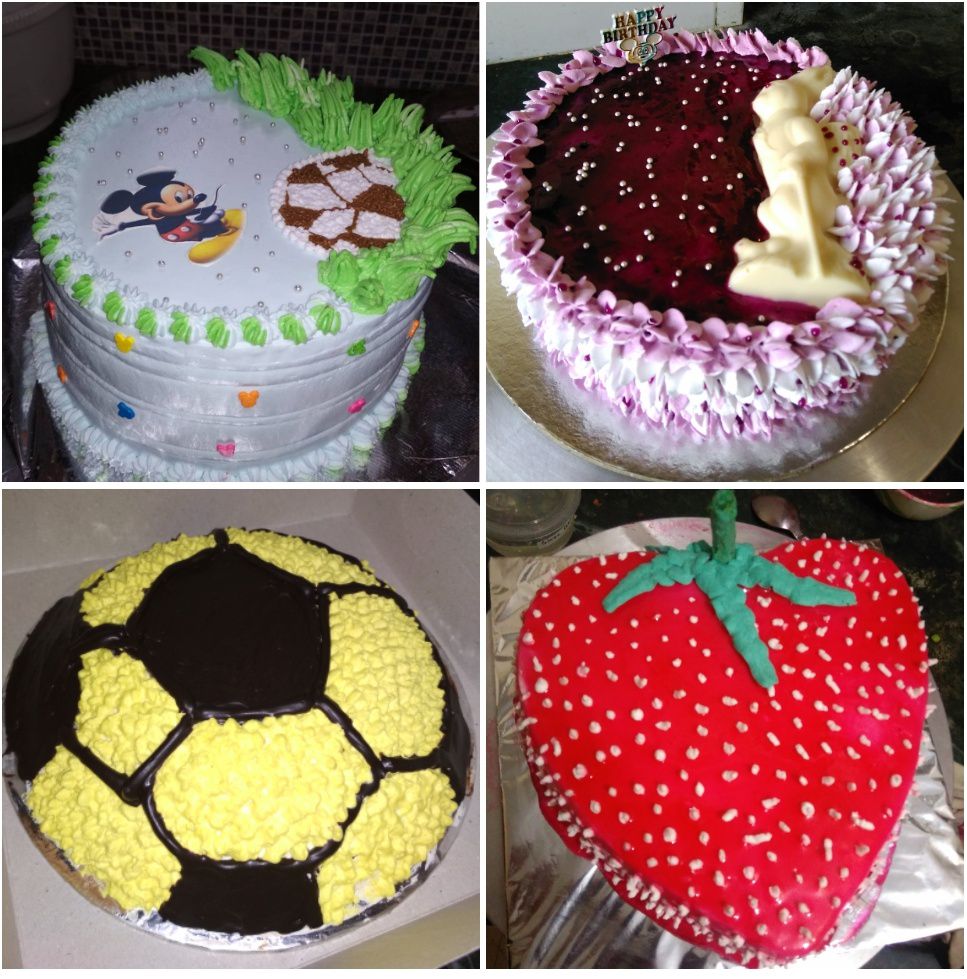 A humble Afreen laughs, "You are being too kind, But I don't call myself an expert.
I am an everyday learner and we all must be the same. Otherwise, we stop growing!
Baking gives me happiness, I feel like I am floating in heaven. I don't get this kind of contentment in any other work I do. It is my love, my passion. You know, at times if an idea erupts I am game to bake in the middle of the night as well!" This time I giggle and she joins in. And we burst into a hearty laughter like little girls, who have found that strong rope, which will take them to their dream destination. Rope...because we know for women life is a tightrope walk. Afreen explains this aspect of her life.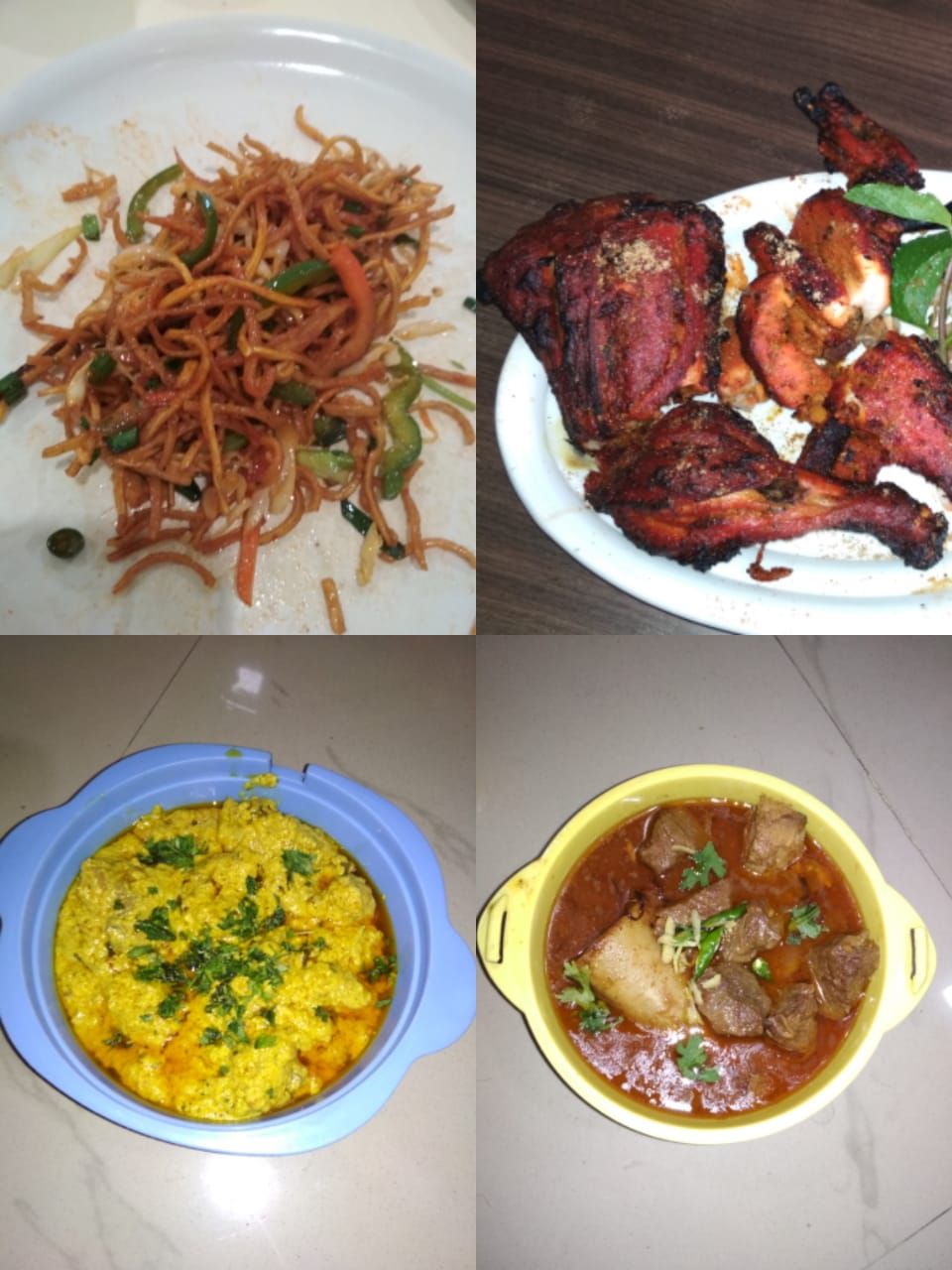 "You know, I get so many offers to supply my goodies at local patisseries or bakeries in my town. But they aren't ready to pay what I deserve; not even the market rates, just because I am a home-baker! On top of that, they want to give my stuff their own brand name! Imagine?! I have refused all such offers as I believe in creating my own brand, my own identity in the future.
When I refused, they tried to put my moral down, it happened twice...I got too frustrated. But I never gave up, because I may be a struggler today, but God willing, I will make my mark very soon," details a very enraged and determined Afreen Khan, who is also the mother to a six-year-old boy. So how does she manage the passionate work along with a big family? "It has never been challenging to work with my son. I work according to a timetable. From a younger age I engaged my son into my passion and today he also creates tasty Chocolate Cupcakes. Also, I get a lot of positive energy and support from my husband, my best friends and my two sisters," Afreen details with a spring in her voice.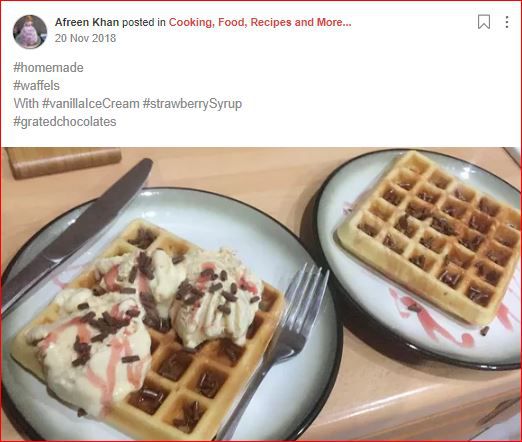 What about SHEROES? How did she land up inspiring the women here? Afreen details, "It is through an Instagram Advert that I got to know about this women-only community-based platform. I immediately downloaded the App. From day one I got inspired by the optimism it oozes. Kudos to Sairee Chahal ma'am and her awesome team. Earlier, I used to be a person who preferred to be working from behind the scenes. But by appreciating my work, lots of women at SHEROES Cooking Food & Recipes Community built up the confidence I was lacking. And today, here I am...teaching women, giving you an interview and lot more is yet to come. Insha Allah!"
So who is Afreen Khan, the woman behind the home baker? A bubbly yet little timid Afreen says, "Afreen is an optimist who would love to set up her Baking Studio someday soon. My husband is my pride and I wish to be the same for him; also a role model for my son. I aspire to be known by the world and not just Bhiwandi."
(Don't miss these, Rising Food Bloggers And Their Tips On How To Be A Food Blogger)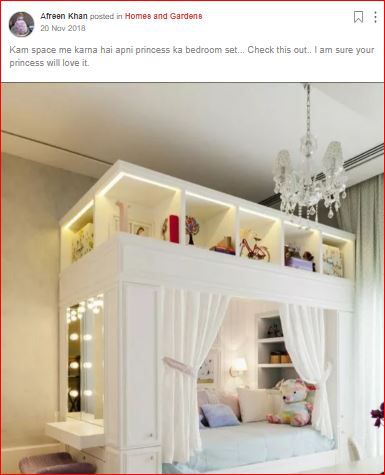 And next, she reveals something which is pretty exciting," When I am not baking, I love to read and write Urdu stories, some even got published by the famous Urdu newspaper "Inquilab." Also, home decor is very close to my heart. I have decked up our new home myself. I am a big fan of celebrity home designer Vishakha and Moninder, whose show 'home-makeover in small budget' is my favorite. You know, I organize family gatherings for no reason at times, just to try different decors?!" and both of us burst into laughter yet again.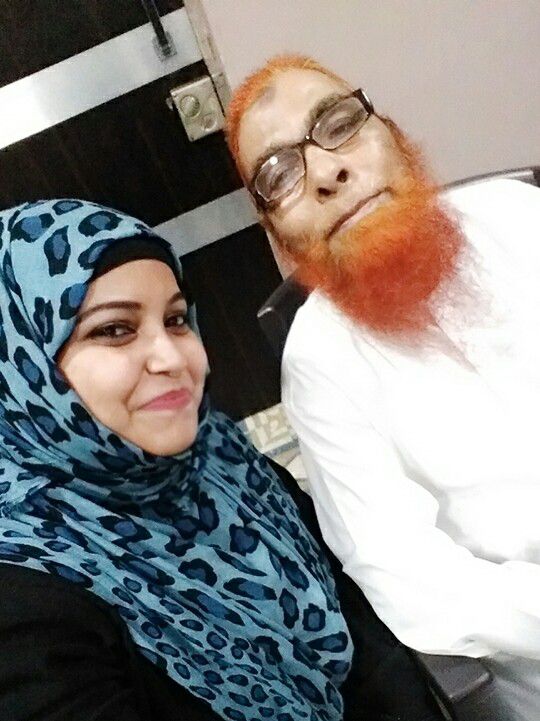 I can hear, Afreen's son is calling out to her. Perhaps he is trying a new cupcake recipe today and needs the Mentor Mom around. So Afreen leaves us for the day with a parting message for all those who wish to make their dreams come true...
"Believe in your dreams and yourself. Be your own strength. If you value yourself, nobody can put you down ever. A dark night always has a bright day on the other side. There is a saying in Urdu, do try to implement it…
"Mushkil Waqt Kitna Hi Lamba Kyun Na Ho, Usne Ek Din Guzar Hi Jana Hai"....meaning "The hard times may be long, but one day it will eventually fade away!"
If Her Story inspires you, don't forget to share Afreen Khan's life experiences and motivations in your circle, because at SHEROES sharing is caring! And also don't forget to leave loads of love for her in the comments column; she sweetens up our lives with cakes each day, so let's give her back that dessert from our side this time!
---

Mahima Sharma
---
---
Similar Articles You love