Rising Food Bloggers And Their Tips On How To Be A Food Blogger
Last updated 7 Jun 2018

.

1 min read
"The secret of success in life is to eat what you like and let the food fight it out inside"
When Mark Twain said this, he was not referring to a particular food you need to succeed in life. What he meant was to take action at your gut and let your action decide what would be the consequences.
We reached out to some of the fastest growing food bloggers in India and tried to take out the crux of their blogging journey so far.
We asked them,
How they started their journey,

The kind of food they feature on their channels which include their blog (if they own one), their Instagram channel and in their youtube videos.

Their tips on starting a food blogging career and/or cooking.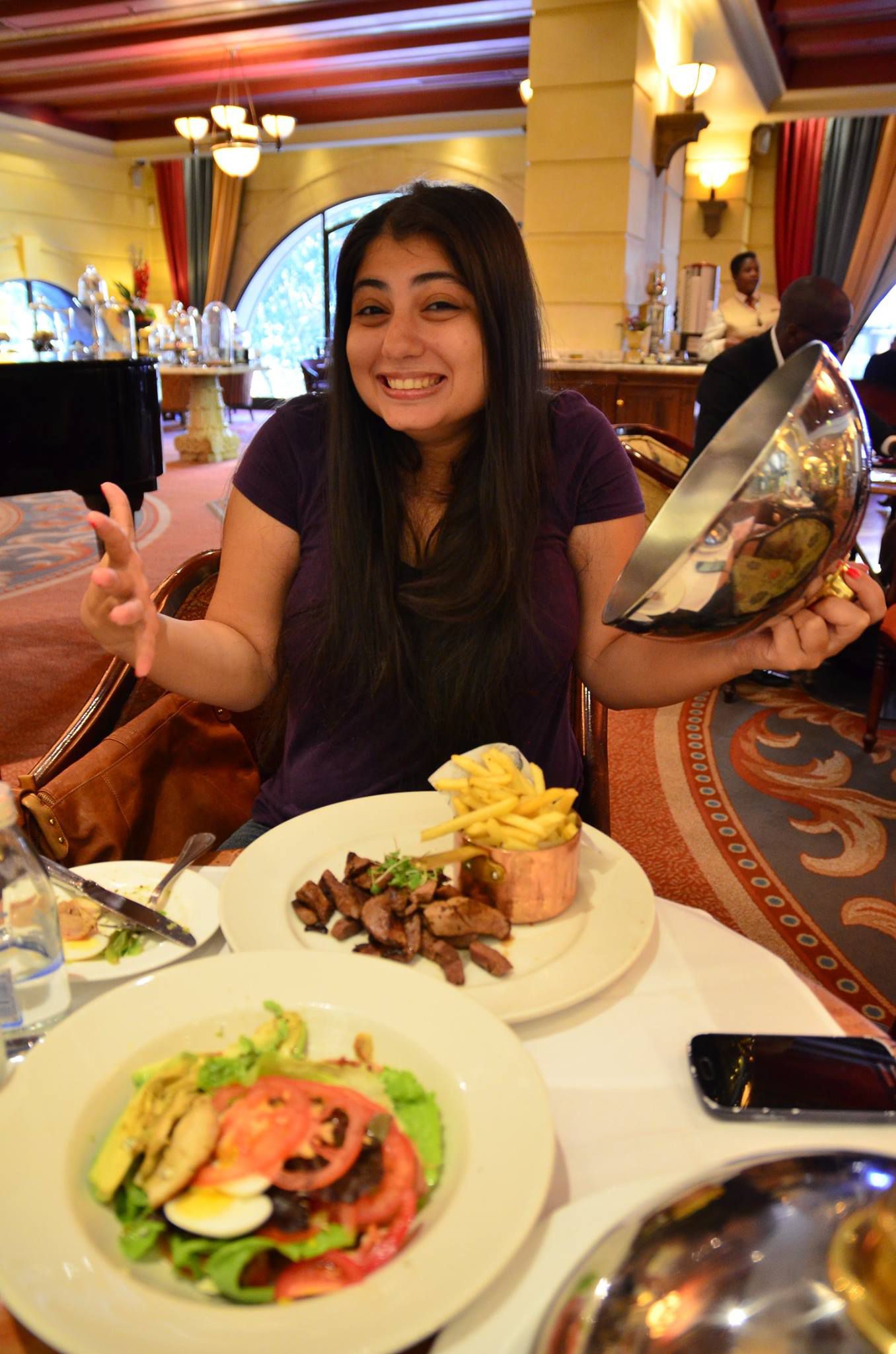 Roxanne Bamboat
In her own words, "I'm a pint-sized girl who enjoys reading, movies, travel and is obsessed with food".
Roxanne is a writer by heart, based in Mumbai. She started her career as a freelancer which would later help her to spend most of her time sampling the city's food offerings and reviewing them. She says, "I have decided to take the world by storm - one plate at a time!"
Here is a brief of our Q&A with Roxanne,
How did you start your journey?
I wasn't too thrilled with my job at the time and was looking for a creative outlet. I started writing about food for fun and when it gathered a good response it surprised me but was also encouraging to continue. A year later I started writing about my travel and now my blog is my labour of love full of my food and travel adventures.
What

should readers

expect from your blog?
Anything that I personally enjoy and think my readers would too. I don't discriminate between high-end restaurants and street vendors, the idea is as long as it's worth talking about.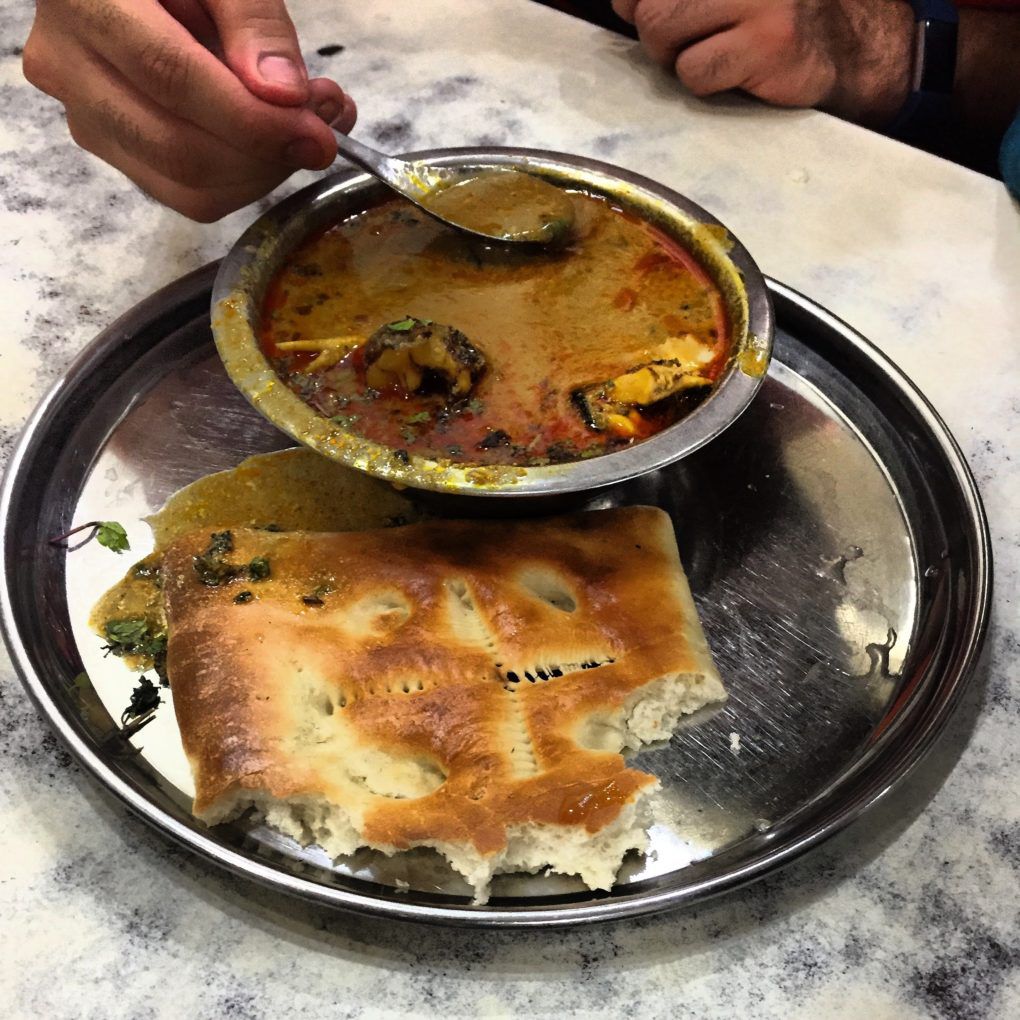 I don't cover all the new launches or race to the latest opening, I wait and see if it's worth including on the blog otherwise just do social media shout-outs. I tend to now write more about the food I eat when I'm traveling especially to different countries and if I'm trying something new.
A tip that you would love to add?
Try everything and enjoy your blogging journey or culinary adventure (whichever you decide to indulge in). If you are however trying to be a food blogger my biggest tip or advice would be to be professional and honest in your writing.
Where can we find you?
You can connect with me on my Instagram or through my blog The Tiny Taster.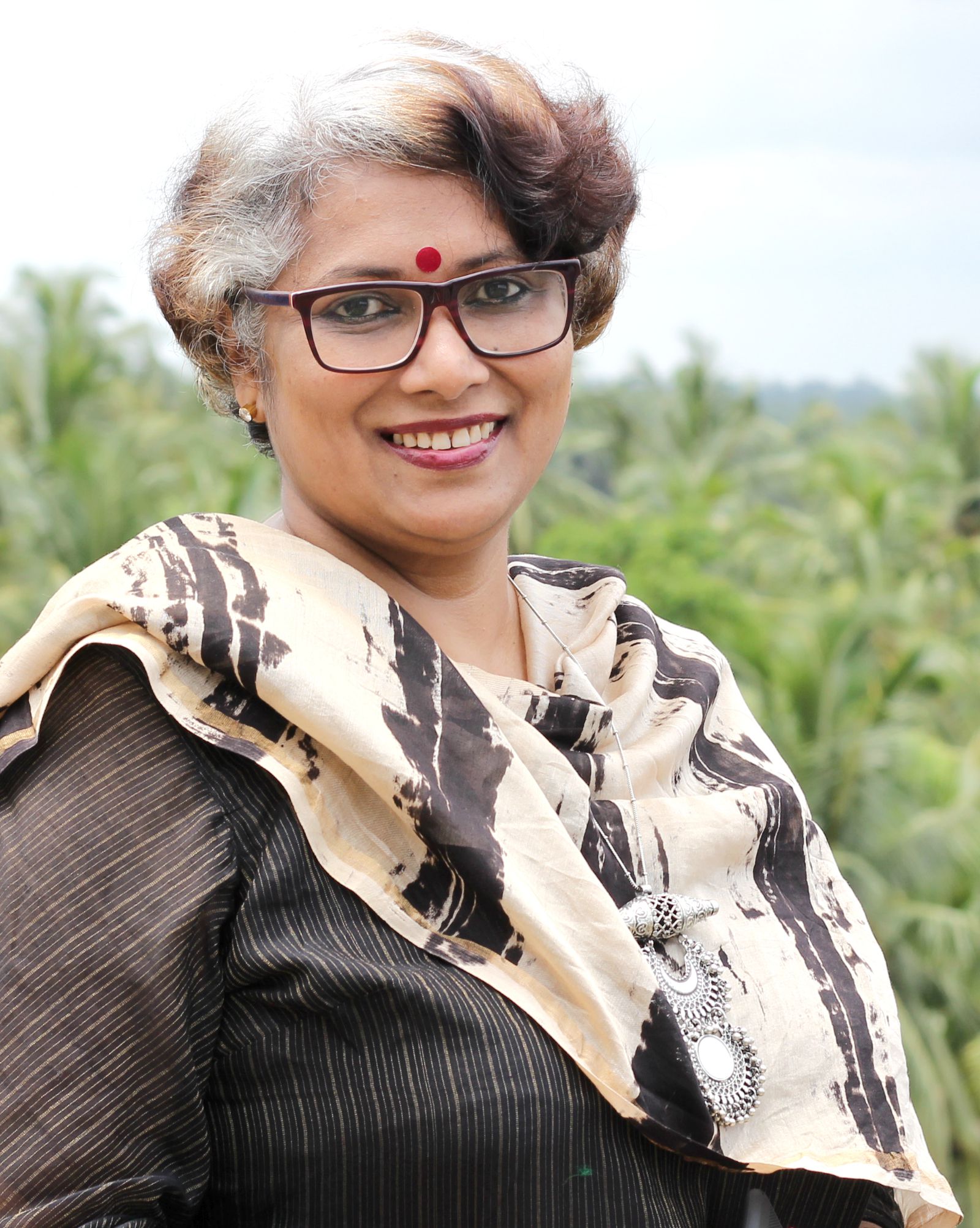 Nisa Homey
Nisha beautifully describes herself as, "Wife of one hardworking man, mom to two and a passionate youtuber & blogger".
Nisa lives in Kozhikode, Kerala. Her philosophy is that cooking should be simple and fun. She believes in cooking with things which are available locally and to make use of whatever is available in the pantry. She does not bother about expensively imported chocolates instead her cookies and cakes are mostly with Cadbury's cocoa powder.
She says, "The whole idea of cooking, after all, is to be EASY!!. I try to make my recipes as simple as possible. I personally don't have the patience to read through a large recipe."
Here is a brief of our Q&A with Nisa,
How did you start your journey?
I started as a food blogger in 2010 and now a full-time YouTuber with two channels on YouTube.
What

should readers

expect from your blog?
Since past 2-3 years, I am sharing healthy and nutrient dense recipes.
A tip that you would love to add?
Nurture your passion for consistency, hard work, and honesty.
Where can we find you?
Youtube Channels, Skinny Recipes & Nisa Homey.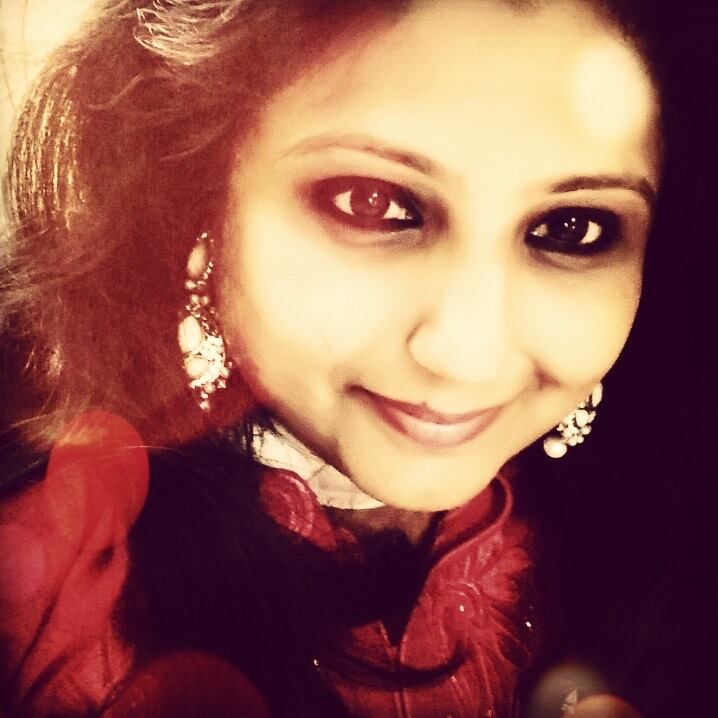 Shaheen Ali
"I was born and raised in a gastronomic family where every conversation revolved around food and cooking and was most relied on approximation and eyeballing the ingredients or ratios and proportions for measurements".
Shaheen has a sweet tooth and sometimes she eats a lot to release her anger. Cooking is not only her passion but it's a therapy for her. Based out of Raipur, Chhattisgarh, she is making her blog popular PAN India. She says though, "Sometimes my family wonders if I had explored other parts of my house or not".
Here is a brief of our Q&A with Shaheen,
How did you start your journey?
Spoon Fork And Food was created on a lazy summer afternoon in the fall of 2014, initially in an effort to keep my sanity in check but gradually blogging became a motive to pen down my experience of learning and refining in the journey with food from home and the world beyond, from street food to the fine dining, from mom's recipes to Chef's talk.
What

should readers

expect from your blog?
My blog is a collection of good food and fond memories that remind me of my mum's home cooked food, those that transport me to distant moments of childhood or shared happy times with loved ones, friends and family. Recipes here are a reflection of me, my roots, who I was, who I am and who I will be as I evolve with the foods I discover, embrace and make them my own!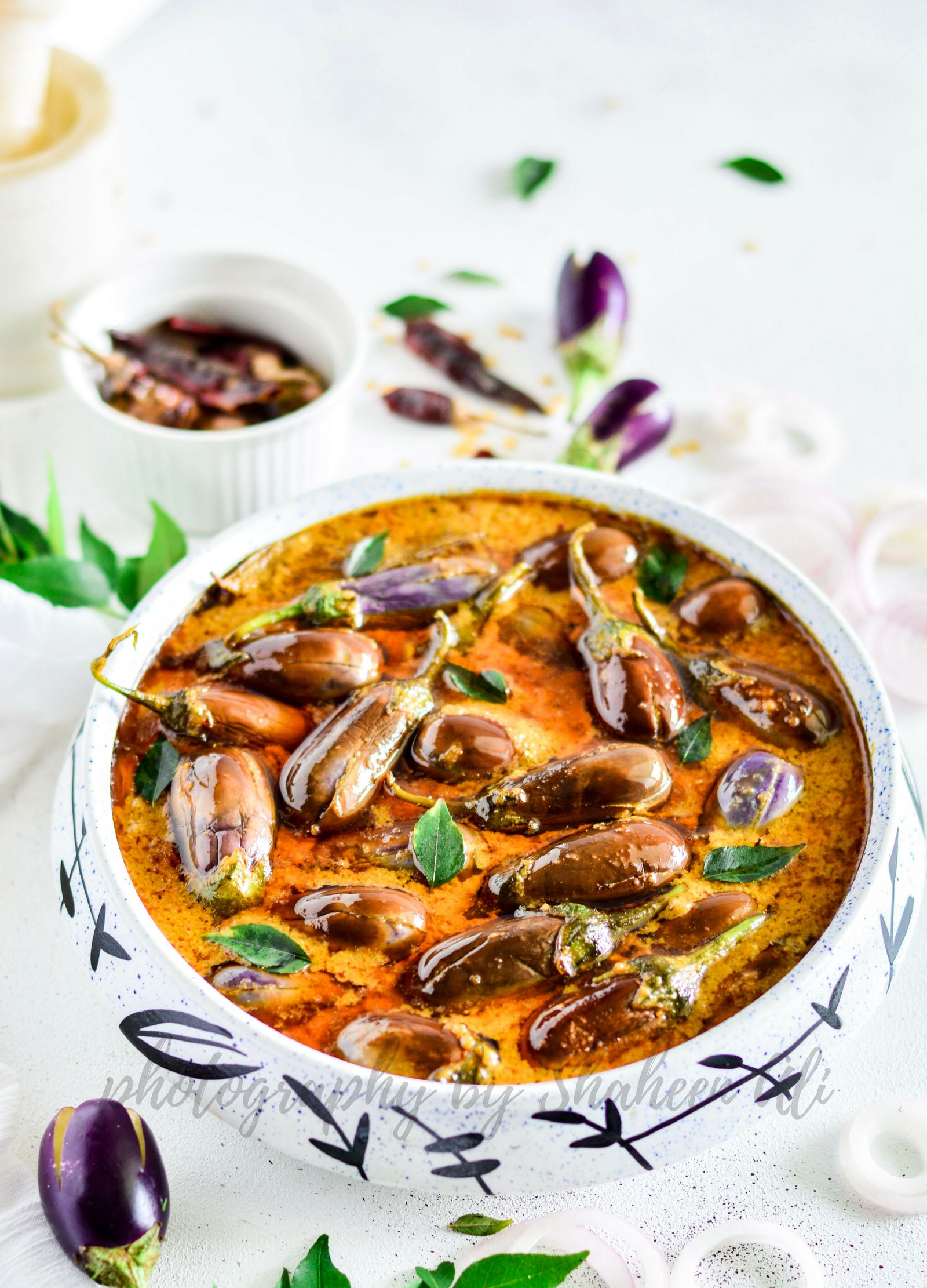 A tip that you would love to add?
Blogging gave me a platform to discover the real me inside, as it empowers me as a woman because i have the ability to feed my family as well take this as a full-time profession. There's nothing that cannot be achieved, believe in yourself and let yourself fly.
Where can we find you?
On my Instagram & Blog Spoon Fork And Food.
Debjani Chatterjee
A Food blogger, a food photographer and a recipe designer, Debjani has her passion and all heart for the work she does. Debajani is a financial analyst for Development sector and food blogger by hobby.
In her own words, "My blog is not only about only mouth-watering Bengali recipes but it is about my experiments, some good and popular recipes other than bong cuisine and tips."
Here is a brief of our Q&A with Debjani
How did you start your journey?
My journey with Food writing started back in 2009. However, my present blog Debjanir Rannaghar came into existence in 2010 when I was posted in Bihar. I used to live there alone and cooking was the only recreation for me. I started clicking the pictures of the food and then started writing about those. This then followed by the linked profiles of mine on Facebook, Twitter, Pinterest, Youtube, and Instagram.
I must let you know that I had no idea back in 2010 how to click a proper picture of food or how to present it properly or how to write a recipe in a proper way. Whatever it is today, is actually a succession. It took me years to understand the styling part or the lighting that I want for my food photos. I have started my journey as a recipe blogger and recipe developer. While doing it I realized at some point in time I have to come up with good pictures as well. After all, they say "Pehle Darshandhari Phir Gunbichari."
When it comes to food; pictures matter a lot. I still think I have a long way to go. Initially, I used to use a mobile phone to click the pictures. However, this does not mean that we need to use expensive gadgets or props only. I still am using an entry-level DSLR by Nikon and planning to upgrade it in the near future. I never believed in using expensive things while working with food. I still am using a very basic Camera and I have given time to learn the entry-level camera first instead of investing money in the high-end gadget. I don't use expensive props even. I use whatever things I am available with. The same is applicable to my writing as well. I believe in the mantras of "Keeping the things simple." I prefer to use local-made and traditional things as much as possible. This is inclusive of my mother's recipe diary or an 80 years old food book I inherited or the age-old utensils I inherited from my family and even the almost broken wooden window now I use as a backdrop or the piece of cloth from my Grandmother's Saree.
What

should readers

expect from your blog?
I am mainly a recipe blogger and recipe developer and hence I feature mostly the food I cook at my home. In addition to that, I feature the food I savor outside home at different places. This has started when I expanded my work beyond recipes toward reviews. In short, I try to feature anything and everything related to food. You may find the humble Bengali Shukto or the Italian Panna Cotta or the experience of Oriental food and even my experience of savoring Street Food on my blog or at times the simple food travel stories. My food stories are only limited to food, nothing else!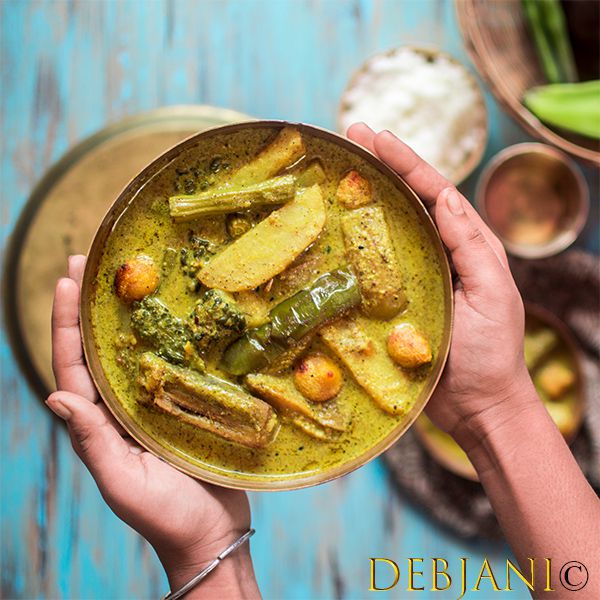 A tip that you would love to add?
I have started my journey from Zero and I still am in the learning phase. My tip for the readers is to respect others and their work. There are so many things to learn and we must not limit ourselves when it comes to learning.
Where can we find you?
My Instagram account helped me a lot to grew up as a blogger. I do post the food I savor on my Instagram account regularly.
In addition to that, whenever my blog, Debjanir Rannaghar, is updated with a new post I update my Insta feed as well. Instagram is the place where I share my diverse experience related to food starting from the experience of savoring a good portion of Sushi at a five star to visiting a remote village in Assam where People are involved in the business of making Brass utensils or the use of Traditional Shil Batta/ Shilnora as a food prop or an extended ingredient shot or capturing a man drinking water after breaking his Ramzan fast along with the Iftar delicacies available near Nakoda Masjid in Kolkata.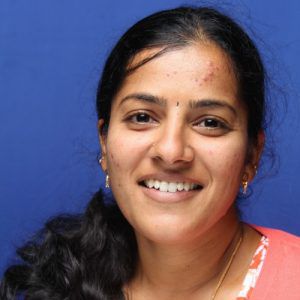 Srividhya Gopalakrishnan
Srividhya is a software developer by profession and a chef by heart, from Tamil Nadu, currently living in US. "I can't live without cooking, coding and oh yeah I forgot to add, Ponniyin Selvan and Harry Potter to that list. Basically, Sri without 'h' and Vidhya with 'h' and that's me".
Cooking was inherently given to her by her mother. She calls her kitchen her lap where she can do all sort of experiments on vegetarian recipes.
Here is a brief of our Q&A with Srividhya,
How did you start your journey?
It all started in 2009. I started the blog to record my mom's recipes especially the postpartum recipes or as we say Pathiya Samayal in Tamil. I was asking her to write down the traditional and authentic recipes. That's when I decided to save them in an online space. Then I slowly started to add my quick meals, eggless bakes, instant pot recipes.
What

readers should

expect from your blog?
Vegetarian and Vegan food from all around the world with primary focus on South Indian Cuisine. I also post eggless bakes and Indian recipes with instant pot and slow cookers.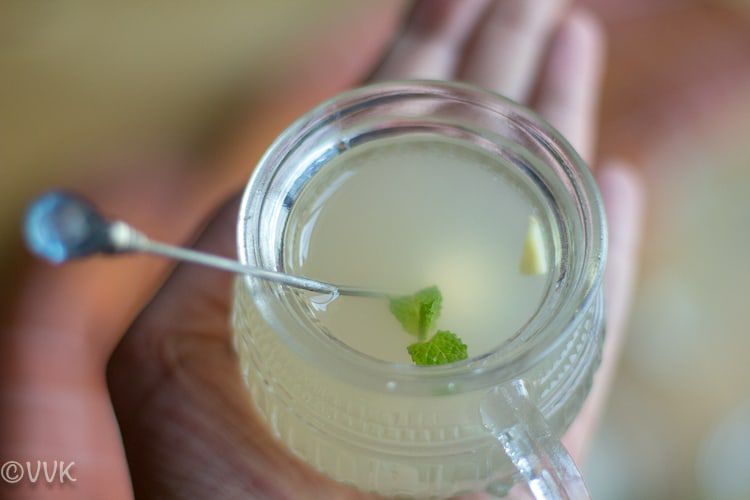 A tip that you would love to add?
Cooking is fun. Unleash your creativity in the kitchen. I always like this quote of Julia Child, and I wanted to share the same here. "Learn how to cook- try new recipes, learn from your mistakes, be fearless, and above all have fun!"
Where can we find you?
Blog: Vidhya's Vegetarian Kitchen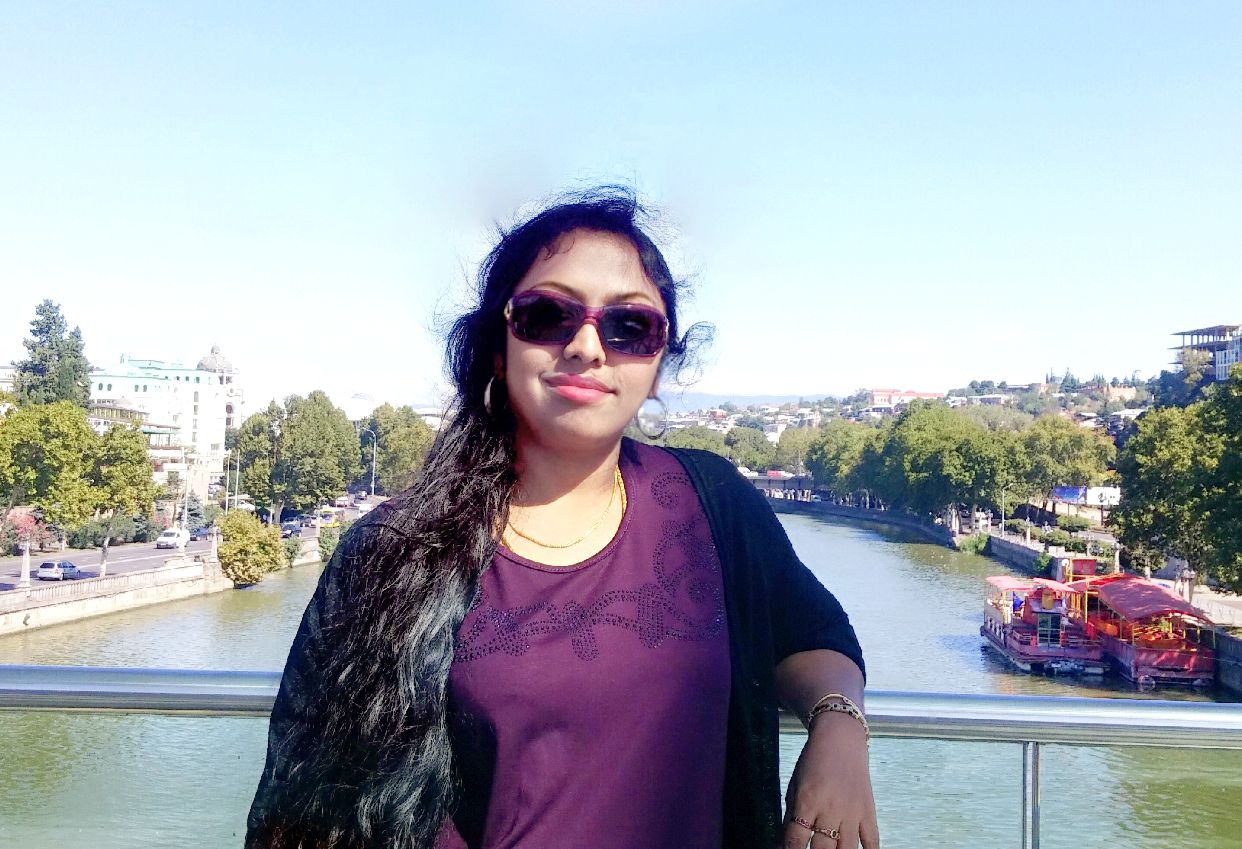 Jayanthy Kumaran
Jayanthy lives in Dubai with her hubby and kids. She says, "I am really thankful to my hubby for his kindness and support in continuing this blogging journey".
She found her love for food during her deprivation. On her blog, you can find a mix of quick Indian recipes & healthy meal ideas, easy kitchen tips, fitness food habits and food photography.
Here is a brief of our Q&A with Jayanthy Kumaran,
How did you start your journey?
Hi friends, I'm Jayanthy Kumaran, author, and founder of food blog & Vlog Tasty Appetite. By education, I'm a M.Sc., M.Phil graduate in Chemistry & by profession, I'm a blogger.
I started blogging out of fun in October 2009 as a way to inspire others in easy & healthy cooking.
Initially, I started sharing authentic, traditional Indian cooking recipes which I learnt from my grandma & mom. Just in a couple of months, I was getting appreciation and huge support from readers. Since all the recipes are fail-proof, easy to prepare and tried & tested recipes from our home kitchen, people started liking it & that's how Tasty Appetite found its niche! I am really thankful for my hubby for his continued support & enthusiasm in my blogging journey. My mom & MIL are my true inspiration.
What

readers should

expect from your blog?
We Indians are known for our passion for food. I really enjoy making scrumptious, healthy delights that are really mouth watering and tummy friendly to eat. On our blog, you'll find a mix of classic and exotic Indian recipes & healthy meal ideas, easy kitchen tips & fitness, Indo-Chinese recipes and cultural bites. The recipes are supplemented with stepwise pictures to make readers culinary journey smooth and enjoyable.
A tip that you would love to add?
It's all too easy to become a victim of our go-to delivery app to order food everytime we feel lazy, which is no good for our waistline or for our wallet. It is important for everyone to have basic cooking skills to maintain good health. Consider this easy cooking tips that'll make cooking as a breeze & much more enjoyable.
Whether you're a beginner cook or cooking for a while, always have all your ingredients prepared, measured and ready to go before cooking.
Start preparing ahead of time to avoid stress. Stress in the kitchen can cause cuts in fingers and burnt thumbs.
Always purchase fresh & quality ingredients. Don't use old, expired spices.
Be flexible with your cooking skills and roll with your punches. You can never be the best cook without any meal flops.
Where can we find you?
You can contact me on
My Blog: Tasty Appetite
Rumi once said,
'Moon and evening stars do their slow tambourine dance to praise this universe. The purpose of every gathering is discovered: to recognize beauty and love what's beautiful. "Once it was like that, now it's like this," the saying goes around the town'.
Indeed, food blogging industry is at its height and so is the kind of delicious food. And you know very well how you can find your path into this.
You can also join the Cooking Community on SHEROES to connect with other similar food blogger and YouTubers.
---

SHEROES
---
---
Similar Articles You love