Family Gift Ideas For The Festive Season In India
Last updated 9 Feb 2021

.

1 min read
Are you looking for family gift ideas for your loved ones this Diwali? In this festive gift guide, you'll get Diwali gift ideas, Christmas gift ideas and more.
The Indian festive season, which starts in August, continues on for over 5 months until New Year. From Ganesh Chathurthi to Dussehra, Diwali, Christmas and New Year, Indians get busy preparing for celebrating with their loved ones.
Most of these festivals bring with them the fun of shopping and exchanging gifts with family and loved ones. Many Indians live in multi-generational, extended family units with parents, grandparents, and sometimes, sisters and brothers, too.
Gift-giving is, hence, a multi-generational affair with families looking to purchase gifts for all ages, from stocking stuffers for toddlers to gifts for young adults and gifts for old people.
India is also a multicultural society, with Indians from different cultures exchanging gifts at different times during the festive season. Indians love to celebrate festivals across regions and religions with gusto and happiness all around the year.
However, there are also many families that celebrate all cultures and traditions because they bring so much joy into our lives. In this article, we'll share some family gift ideas for all generations for the festive season in India.
Family Gift Ideas
Looking for practical Christmas gifts or Diwali gifts for family members who live in another city? One of the most thoughtful family gift ideas for your entire family during the pandemic is the Aayu Card from MedCords.
This is a medical subscription which can be availed of by a family of 10 members. The Aayu App Medical Consultation is valid Pan India and any family member can take a doctor's consultation through this app.
Couple this thoughtful family gift with beautiful Face Masks from ivillage that are made by women in the rural sector. Every mask sold, helps a woman earn a livelihood.
By giving your loved ones the gift of ivillage face masks this Diwali, you can do a little more than just giving a gift, as well as ensure your family's health.
Gifts For Elderly
Looking for practical gifts for lonely elderly people in your family? One of the best gift ideas for grandparents or Christmas gifts for parents who live far away is the gift of Emoha - India's first Elder App.
Through the Emoha app, those who live far away from their elders can get alerts and notifications that keep them aware of their loved one's health and ensure that they get the elderly care services they need whenever required.
For more gifts for old people, you can take a look at Smart Glucometers from BeatO - India's first smartphone glucometer. Now test your blood sugar levels at home while enjoying the occasional mithai this festive season.
BeatO is the only diabetes app your loved ones will need when they want to check their sugar levels easily on the go for better health. The app is compatible with Android phones.
Need gifts for elderly men or gifts for elderly women who live alone? One of the best Christmas gifts for grandma is an appliance servicing subscription from One Assist.
All their service experts are certified and background verified and all leading brands are covered with service availability even on Sundays.
Diwali Gifts For Kids
What better time than Diwali to teach your kids about Ramayana, that too in the most fun way possible?
The Epically Ramayana Game by Devdutt Pattanaik, India's favorite mythologist is one of the best traditional Diwali gifts for kids. This is a memory game your children (6 years and over) would love to play over and over again.
This fun-filled and engaging game can also be played together as a family and it takes anywhere between 15 to 25 minutes to play the game.
It makes learning Ramayana fun for kids by matching illustrations of the famous characters (art cards) with their descriptions and the stories (story cards).
Christmas Gifts For Kids
If you're looking for some great Christmas gift ideas for teens or Christmas gifts for girls, the Coding Programs from Code Tiger are the best choice.
Not only is this one of the most fun and educational gift ideas for gamers, but it will help them learn a much-valued skill for the future of work.
If you're one of those who love the traditions of giving secret Santa gifts or 12 days of Christmas gift ideas for your kids, you can't be expected to spend on expensive gifts every day.
One of the best and cheap stocking stuffer ideas is to put delicious festive food gifts like Sprightly Food Bars in their Christmas stocking every morning. These healthy, tasty snacking options are curated for people who love to invest in their health and are perfect for growing children.
They also make good Diwali gifts for friends, Diwali sweets gift ideas, or Christmas giveaway ideas for the kids in the neighborhood.
Christmas & Diwali Gifts For Women
Choosing a Diwali gift for wifey can be a bit of a tightrope walk. You can never be sure if she'll love what you get her, so you'll love our suggestions for useful Diwali gifts.
MrilQ is an organic skincare brand that offers skincare, hair care, body care, and intimate care products that are good enough to eat. No woman can resist these products as they are completely safe and free of harmful chemicals.
Pure organic cotton Kurtis or a fashionable Phulkari Lehenga Dress from Synercent Crafts would make the perfect Diwali gift for daughters. Or if she prefers, you can get her a makeup kit she'll love from SUGAR cosmetics.
If you're looking for festive home gifts for your wife, you can get a Hanuman Chalisa or Tiamba from House This Wall Decor, a brand of home decor and utilities that also offers cushion covers, wall decors, table mats, and bed sheets.
Other Diwali gift options that women will love include the beautiful Positively Perfect Spiritual Cubes of Hanuman or Krishna, which also make the perfect Diwali hostess gift.
And when you're looking for Christmas gift ideas for her, look no further than the fashionable jewelry from The Wardrobe Tree, which offers unique and beautiful PIPA BELLA fashion accessories such as dangler earrings and necklaces at a very low price.
Diwali & Christmas Gift Ideas For Him
Need a Diwali gift for husbands or Christmas gifts for dad? If the man in your life loves growing a beard, Ayurvedic beard-care products from MrilQ are the perfect Diwali or Christmas gift ideas for him.
INHarmony is a Kashayam based beard wash made from herbs, while Just B&M is an innovative Ayurvedic formulation of rich herbs and spices to grow, maintain and groom his beard.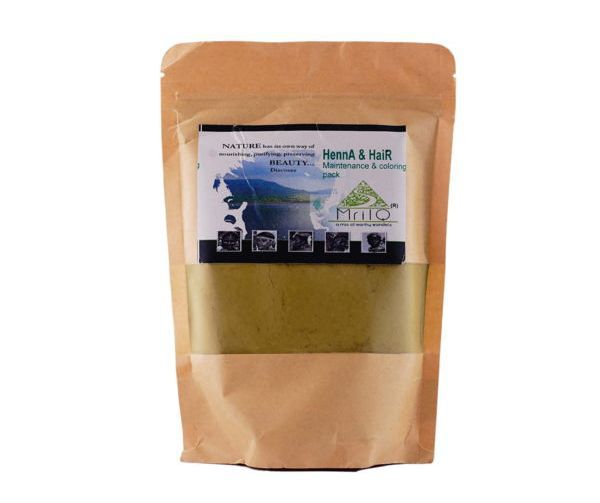 If the man in your life likes to color his hair, you can give him Henna & Hair from MrilQ, a special Ayurvedic formulation of Henna and herbs to give a natural color to his hair, as well as cleanse, condition, strengthen and grow it.
Wondering what gift ideas for Bhai Dooj or a Diwali gift for brothers you can come up with at the last minute? How about a fashionable organic men's kurta from Synercent Crafts?
Diwali Gifts For In-laws
So what would be the best Diwali gifts for in-laws? That's not an easy question to answer, but we do have some great options for Diwali gift items that most people would love, from sarees to Kurtis to flavored tea varieties from NAVVAYD tea, such as the NAVVAYD-Anti Diabetic & Kahwa Detox Tea.
Diwali Gift Ideas For Employees Or Clients
Positively Perfect Inspiration Cubes is a brand of inspirational and thoughtful gifts that are perfect for gifting to motivate and inspire people. They make useful Diwali gift ideas for employees, Diwali gifts for clients, or gender-neutral gifts for adults at any time of the year.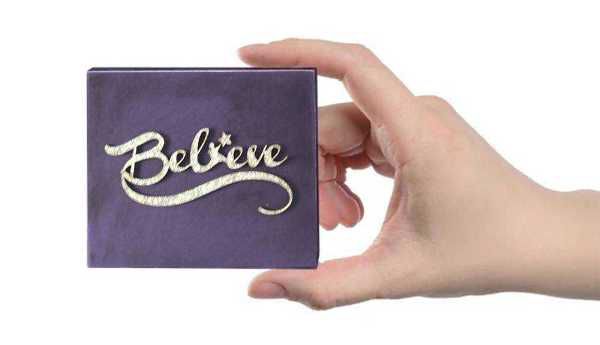 Every inspirational cube by Positively Perfect has a thought-provoking message to add positivity to the vibe of your workplace. You can adorn your side table, workstation, study table, or place it anywhere you spend most of your time and let motivation flow in.
Considering its compact size and super lightweight material, it can be placed wherever you wish to or even stick them to vertical surfaces. It makes the perfect gift to your loved ones or to your colleagues and business associates.
Please connect with a SHECO Partner to request our catalogue and place your order. Featuring some of our top SHECO partners you can buy from- Amita Chauhan, Pranavi Gupta, Deeparani Hari, Eram Mueen, CK Kalpana and Tahseen.
Also Read:
---

Priya Florence Shah
---
---
Similar Articles You love