Tasneem Sariya
28 Jun 2019

.

1 min read
Women Who Proved That Failure is the Path to Success
It would be commonplace to begin by quoting sugary motivational quotes. To talk about how there is always a light at the end of the tunnel, a silver lining in the midst of dark clouds and so on. I mean you get the drift right?
It's all poetic to say that failure paves the path to success. But the hard truth is that failure can be quite a handful to handle. It can bog you down into the pit of pity or can pin you against the wall of despair, hopelessness and low confidence like a bulldozer. It can push you into being almost nonexistent. In short, it can suck! And oh boy! Just imagine if you fail at what you do if you are a woman. You could be the laughing stock if not the giggles of the societal brigade that claims to always know what a woman can or cannot do.
Yet, the stories of inspiration, of women not being deterred by failures should not and do not come as a surprise. Knocked, smashed and humbled by people and circumstances these are stories of women who have managed to take all of it with a mighty swoop of dignity. They have risen like a phoenix to conquer the world and if not so dramatic, to conquer at least their own lives.
Have you read these - 11 Strong & Confident Women Quotes To Wear Like A Badge
Some of these women are celebrities, the known faces, which were probably unknown to the world at some point. But their grit, character, resilience, and talent could not hide nor throw them off their chosen paths. They shine today bright enough to inspire and guide many others who might find themselves in the same hollowness and darkness of failed attempts. Here is taking a look at some of the famous women who are successful today, but only after they met their fair share of failures.
#1. JK Rowling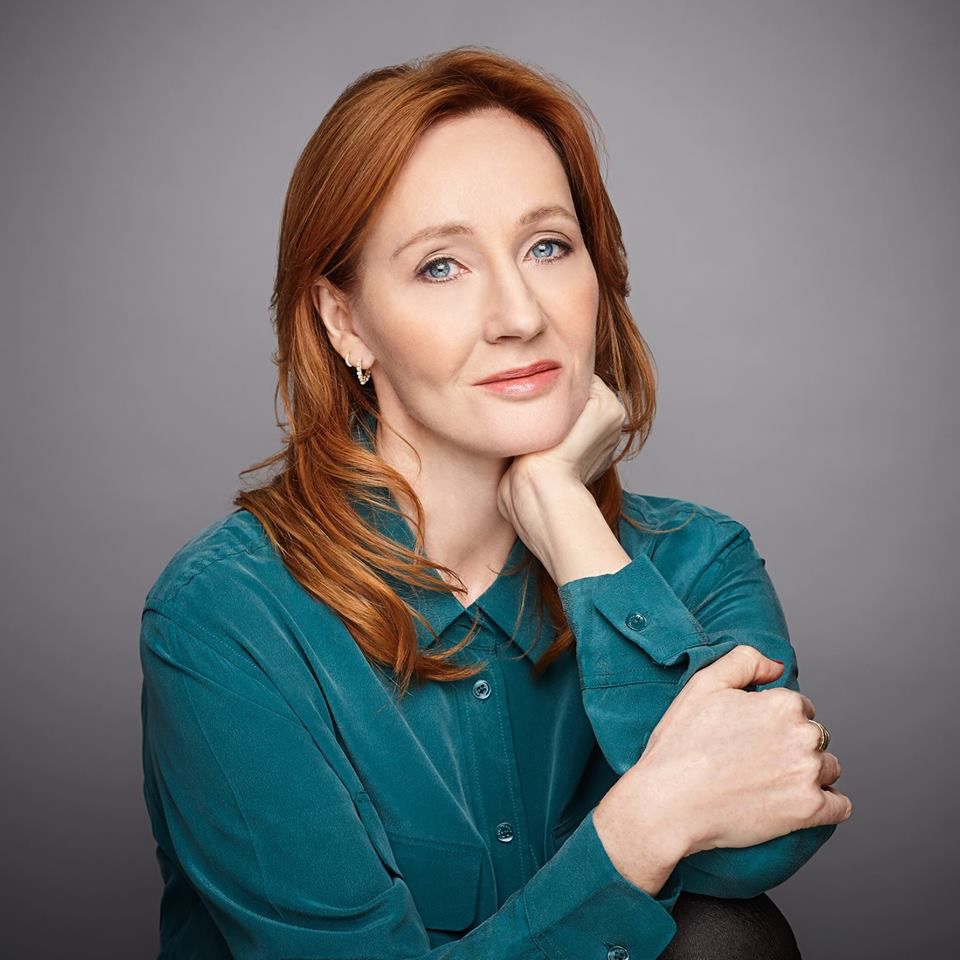 JK Rowling's story is legendary. A broke, single mother living on welfare, Rowling faced 12 rejections for Harry Potter and the Philosopher's Stone. The series, however, went on to become a major hit amongst kids and adults and was also translated into a successful movie franchise. Today Rowling is one the richest and most recognized authors of her time.
#2. Oprah Winfrey
A household name today, Oprah's life was tumultuous during her childhood. She lived in poverty and was sexually attacked at the young age of 9. She was fired from her TV job early in her career. She was also demoted to anchoring the morning news after hosting the evening news for more than seven months. In spite of personal and career setbacks, Oprah went on to create her own production company and hosted the top-rated talk show ever in American history.
#3. Gomathi Marimuthu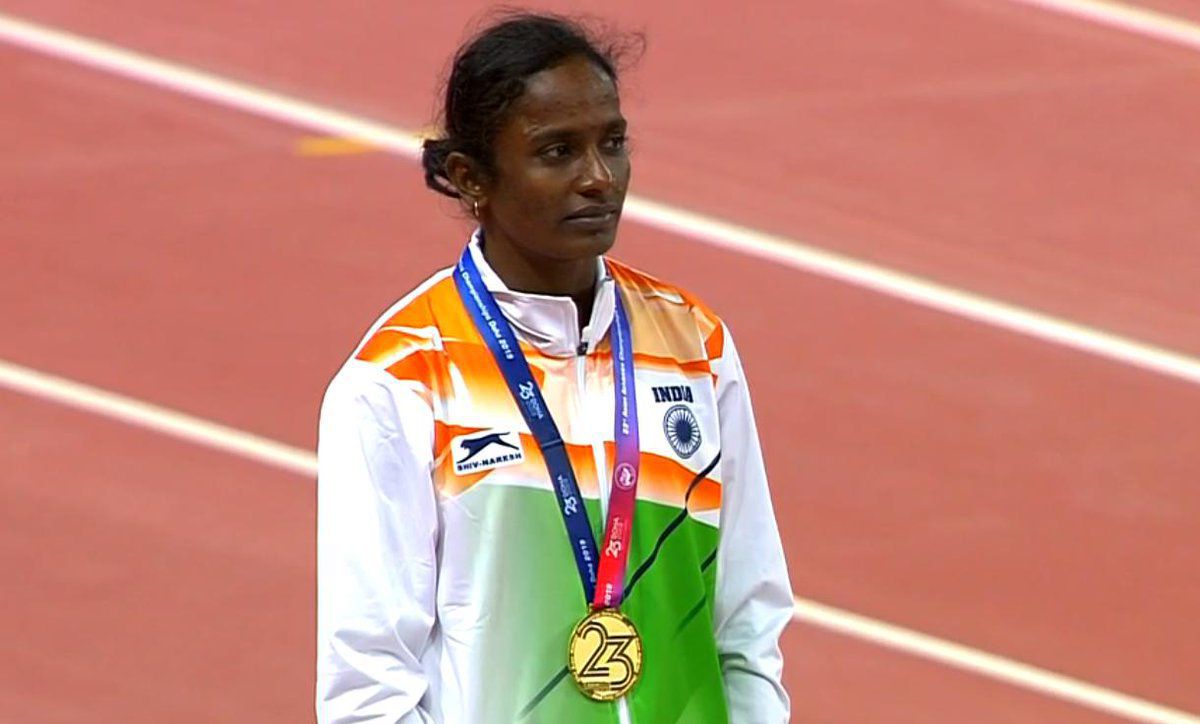 Shot to fame recently after winning the Gold Medal at the Doha Asian Athletics Championship Gomathi's life story is truly a tale of inspiration. At the age of 30 when most athletes are past their peak performances, Gomathi has only just begun her dream run. Coming from a farmer's family her father was her biggest support. Gomathi finished seventh in the 2013 Asian Championships and fourth in 2015 Asian Championships. She was not a major force to reckon with back then and fate didn't help her either. Her father and coach both passed away and she herself suffered a groin injury that took her away from her sport for almost 2 years.
In spite of failures at various levels, Gomathi continued to train, without a coach or sponsorships after her injury to do the unimaginable. This 30-year-old clocked her personal best of completing the race at 2.70 seconds at the 2019 Asian Championships and now is set to work her way into the Olympics.
#4. Vera Wang
Wang's path to success is certainly not conventional. In fact, Wang was initially a skater but failed to make her place in the 1868 US Olympic Figure Skating Team. She says, 'As hard as I tried and as hard as I worked, I never achieved the level that I wished. It was a very hard realization…I wasn't going to make the Olympic team…So I quit. And I think quitting was a sign to me that I failed.' 'To bounce back from that, it takes so many things. It takes time. It takes acceptance that you have to move on. And it takes being open to new experiences.' This failure led to her taking up a job at Vogue in 1971 as an assistant. After 15 years with the publication, she was passed over for the position of the editor-in-chief of the magazine. She yet again took this failure in her stride and moved on to fashion designing. Today she is one of the best- known and leading designers of the world.
#5. Twinkle Khanna
Our in house Mrs Funnybones is a classic example of how to laugh off failure. Twinkle Khanna is a college dropout and in her own words, 'had spectacularly failed as an actress.' After spending eight years in Bollywood Twinkle Khanna was nowhere to be ranked as the top actress of her time. She 'realized that having failed at something didn't mean that I was a failure. It meant that I now had the opportunity to try and succeed at million other things'. One of the most cleverly outspoken women, Twinkle is a columnist and has already written three bestsellers.
On the other hand, there are the many ordinary women in our lives, of whom we know or have met. Their stories may not be broadcasted or known to a large population, but have touched many who surround them. Here is taking a look at four women that I personally know who have led from the front to overcome failures and find success.
#1. Thilakha Dorairaj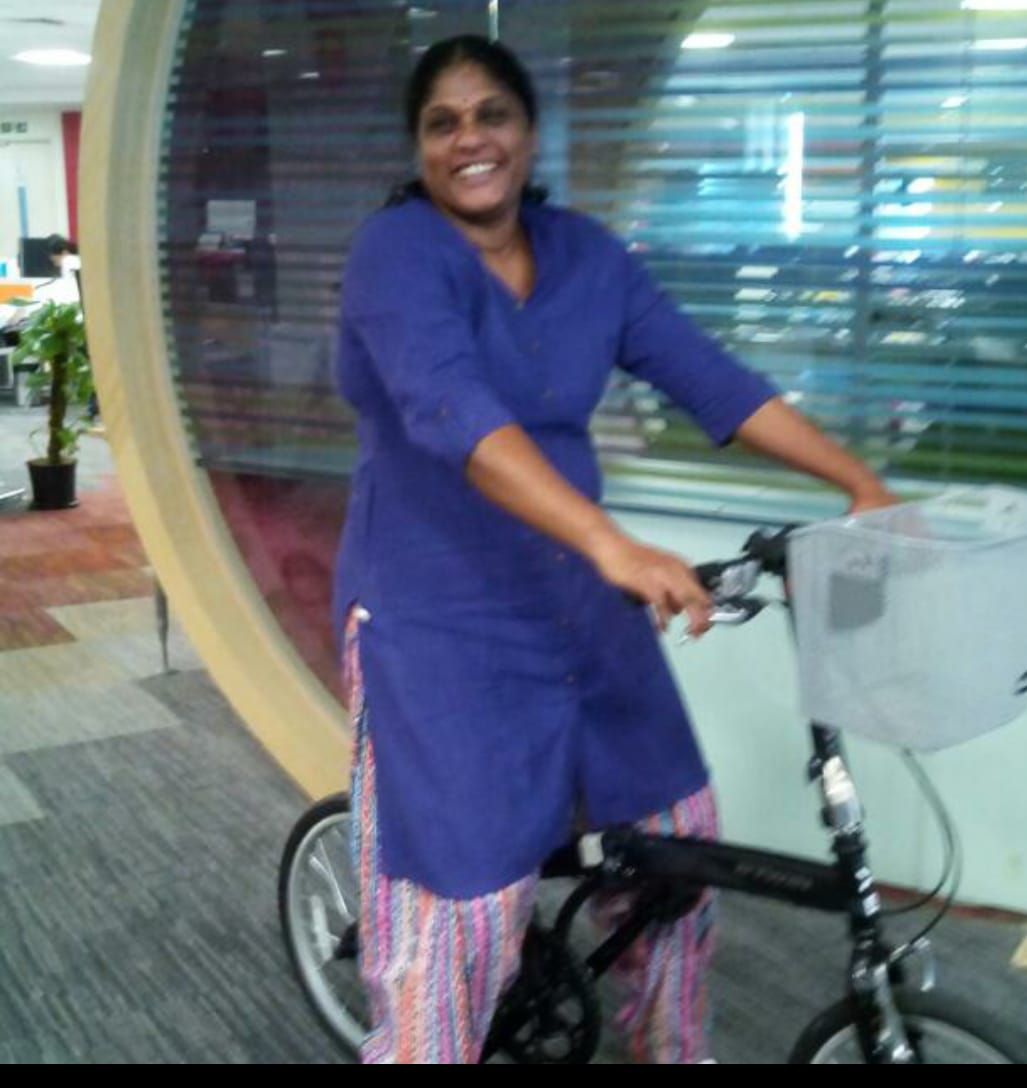 A friend and ex-colleague, Thilakha left her teenage son in the care of her parents and relocated to a new city to take up a job in a leading IT company. As a single breadwinner and parent, she needed to fend for herself and her son, at the same time lead a life of dignity and growth.
It was certainly not easy for a middle-aged woman to enter a technological organization abuzz with co-workers that were mostly just out of college but she never really felt out of place. After a couple of years, she shifted her role to become part of a new team that required technical skill which she learned to make a mark in the ever dynamic work culture.
But she pursues her career, constantly growing, learning, achieving, and giving her best. She grasped the new concepts and updated her skills, methodically working her way against setbacks and odds to be an inspiring, intelligent and sorted team member. Today she holds a management post based in India, travelling on project work to many countries, managing teams, deadlines, and bosses!"
#2. Nisreen Plumber
My aunt got married at a young age before she finished her graduation. After both her children were old enough she decided to pursue her studies. However, she was caught in a dilemma when someone was needed to manage the family business.
She stepped up to the occasion and chose to put her academic ambitions on hold for a while. With uncle managing the marketing outside of the shop, she became the first woman in her four-generation family business to sit at the shop dealing with customers and holding the fort.
In spite of initial setbacks, such as, a stranger coming in and stealing all the deposit money under her watch, she continued to learn on the job and not get overwhelmed by a business setting that was new to her. She credits her husband for his unconditional help and support and today their business has grown by leaps and bounds.
Here's an interesting article about - Top 11 Successful Women Entrepreneurs In India & Their Journey
#3. Farida Barbhaya
Warm and friendly, Farida jiji as I call her has the loveliest of smiles. She was all set to study homoeopathy but fate had other plans. In spite of a personal loss and being a single parent, she continues to find her own identity and independence.
She started by managing a small business before she got involved with Global Art. Interestingly, a relative started the franchise and asked her to join. She was always interested in art, loved being around kids and was always looking to learn new things. The relative happened to relocate and the management of the entire business or set up fell on her. She took up this responsibility with great fervour and today the centre is a hit amongst children. It has grown in staff and diversified into various other children learning activities.
Also, since she had not completed her graduation, she always felt something was amiss. She worked towards it to finally graduate in Psychology a few years back. Her smile, however, hasn't changed much in all the years that I know her proving that struggles can be conquered without complaints.
Check out 13 Business Ideas In India with Low Investment & High Profit
#4. Jumana Lokhandwala
My mother stands out for me as one of the most inspirational and determined women I know of. She studied Microbiology but her degree was invalid due to various educational loopholes when she moved cities after marriage. She took up a two-year teacher training course but had to leave it after completing the first year. After a long gap of almost ten years, during which she raised three children and taught in a private school, she went back to completing her second unfinished year. A break from precedence, she was the oldest in her class and the first to be given a chance of this sort based on her credentials and ability. She passed off with flying colours but for a long time due to limited vacancies was unable to find a place in the teaching world.
After years of setbacks, she finally made it to one of the top schools in Kolkata and retired a year back after dedicating her teaching services to the institution for more than 20 years.
All these inspiring stories lead to this one question.
How do you succeed after many failures?
Practically looking at it, there are two ways of finding success after multiple failures. One is to keep faith in whatever you are doing, learning from mistakes but sticking it out for the miracle to finally arrive. The other is to acknowledge your weaknesses and have the ability to move on without holding grudges.
JK Rowling quite famously has said, 'It is impossible to live without failing at something unless you live so cautiously that you might as well not have lived at all – in which case, you fail by default.'
Of course, you will fail in many ways when you set out to do something. The intensity, level or type of failure may vary, yet it is almost certain that failure is inevitable at some point. There is the element of destiny, of people passing you down or of situations playing havoc. Yet, hang in there and don't sidestep hard work and passion.
On the other hand, learn from various failures. Accept them, take them in your stride and have the ability to move on. Had Wang lamented all her life about figure skating she would not have discovered her capabilities as a designer. The key is thus to know what you are probably not cut out for, let go of the hurt and make new beginnings with a fresh approach.
The stories of various women set the record straight. They set out to do things, met failure and struggled at various levels, but did not give up. They continued to strive, to overcome the challenges and to treat each obstacle as a learning step. They might have wept, might have slipped, but they never stopped.
---

Tasneem Sariya
---
R*****

all the great people are here inspiring me at the right time


Similar Articles You love