"Be A Giver, A Getter And A Go-Getter!" #BeYourOwnRani
Last updated 5 Feb 2019

.

1 min read
You love SHEROES. You're super active on the app every day. But do you know who coined the word SHEROES? Our SHEROES-In-Chief Sairee threw this question to the mahilaon of Indore at our 1st ever #SHEROESSummit in the city. Any guesses?
Well here goes. It was the world-famous Dr. Maya Angelou, African American artist, poet, and civil rights activist, who 1st used 'Sheroes' during an interview to highlight the power of women. But our connection with this great lady doesn't end there.
SHEROES has a letter penned by Dr. Angelou herself, giving official consent to use the term. "I always hope that my words will inspire another human being to strive," she wrote, little realizing that one day, her words would inspire an entire women's community in India, to strive AND thrive! This little anecdote set the tone for #SHEROESSummit, Indore, held on Jan 25th, with the theme #BeYourOwnRani.
The red carpet was laid out at the Labh Mandapam auditorium, bang opposite the grand Holkar Stadium and our Sheroes began arriving from far and wide. The best part - the faces we see on the SHEROES app every day were translated into real-life women. Homemakers, entrepreneurs, students, among others, joined this grand celebration of our journeys and aspirations, and where we want to go.
These two media students Ruchi Soni and Anjali Singh turned up with their camera and tripod, to cover the event. We love that #takecharge spirit!
The evening kicked off with power packed music and an energizing session by Sairee. As is a Summit tradition, she asked everyone to exchange one item with a woman sitting next to them... Hankies, tea bags, jewellery, and sanitary napkins, were quickly exchanged, ensuring that we all went home with a lil' piece of each other! And of course, strangers became friends.
"You for me and me for you - that is the soul of SHEROES," said Sairee. "We make it together. Today 14 million women are online on the SHEROES network; Imagine 100 million women rooting for each other! The Internet is the biggest enabler for women, and SHEROES app is connecting women, creating a space for women to grow," she added.
SHEROES community member Sarika Salil, a blogger, a mentor in our English Winglish community, and a Super SHEROES, who was in the audience, shared a sentiment that really touched us. "At SHEROES I got appreciation. Whatever I was writing, someone was acknowledging it," said this early adopter of the SHEROES app.
Women are from MARS

!
Sairee's session was followed by one of the most awaited sessions of the day. Work-from-home professionals Prachi Choubey, Meenal Saxena Sharma, Ramandeep Kaur from SHEROES MARS workforce, shared their experiences, led by our very own Pallavy Bohra, Head of MARS, an enterprise product by SHEROES.
In case you're wondering, MARS is SHEROES remote work product that connects work-from-home women to credible opportunities with trusted brands. "MARS helps me have work-life balance, support my kids and run marathons," shared Prachi, with a big smile on her face. Meenal also talked about the hard work, and discipline needed by work-from-home professionals to excel in their jobs.
You can also read in more detail about how MARS has been a gamechanger for Ramandeep.
While the MARS session created an understanding of how women can earn even if they cannot take up a fulltime job, the next session highlighted the importance of financial independence for women.
Women, the best spenders, and savers
Delivering a talk was Shilpi Mishra, Senior VP, Kotak Mahindra Bank who believes women are the best spenders as well as the best savers!
"Financial independence is a journey. It gives you security and confidence to enjoy life. It helped me take risks in my career and life," shared Shilpi.
I am happy to observe that Kotak Mahindra Bank has some of the most progressive ads running on TV today, which show women not just as bread earners but also being at the forefront of their money journey. I especially love the one, which has a financially-savvy single mother supporting her son's dreams.
Dreams have no expiry date
Shilpi's session was followed by a fireside chat with two celebs - Indore's very own RJ Anjali and host of radio show "Superwoman" and Shruti Seth, actor, VJ and entrepreneur. Shruti talked about how when she first aspired to be a VJ, she was told that she was not "feisty" enough. Fact: No one can stand in the way of a woman who is denied her aspiration. Fuelled up, she went on to be a VJ on Channel V for several years, and also acted in films like Rajneeti. She offered some advice for women with Bollywood dreams.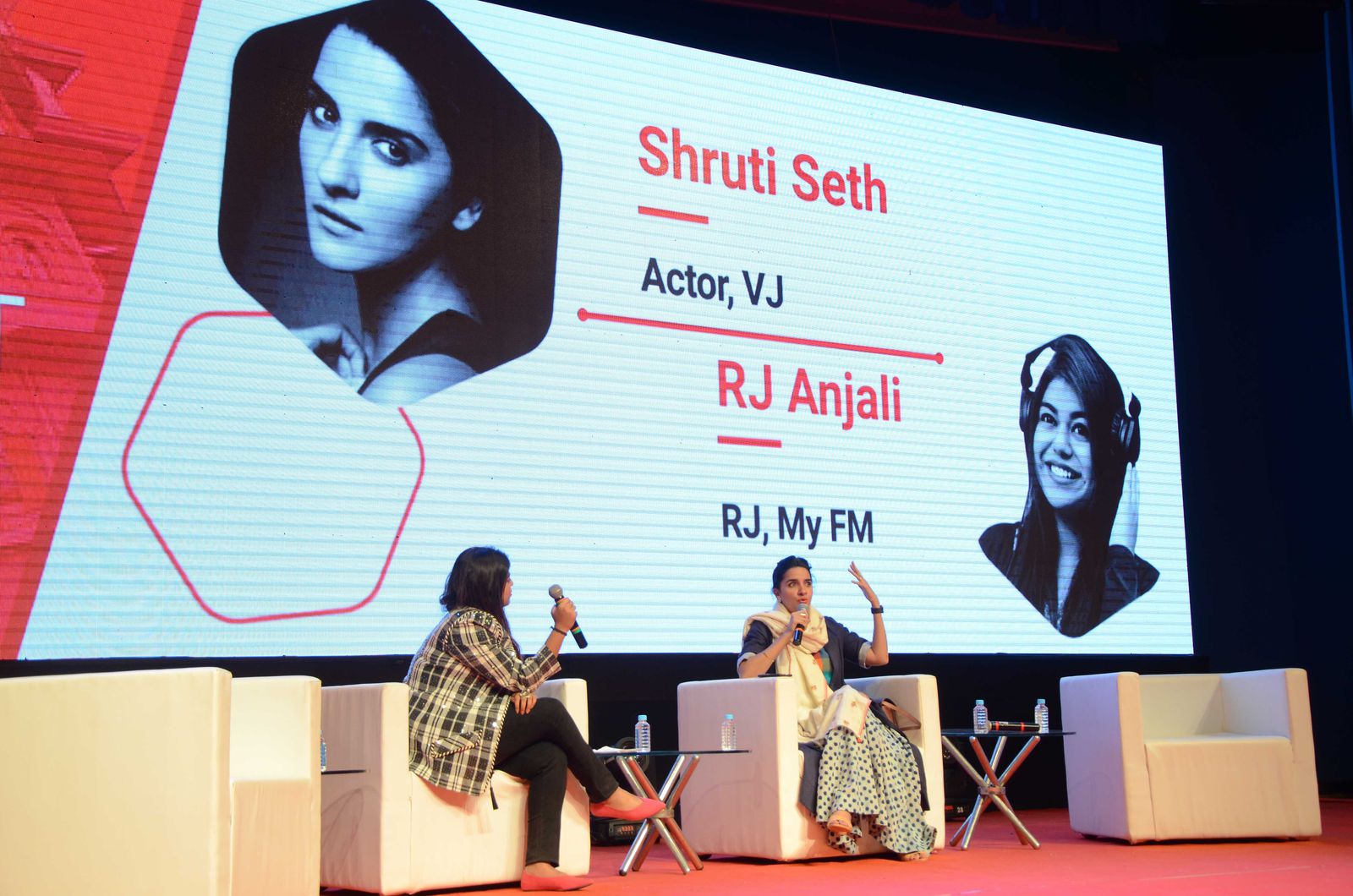 "This is a great time to be a female actress. Roles are being written for both female actors and a female audience. Even for female actors after marriage and kids. I was 33 when I got married. There should not be a timeline on your daughter and her dreams." Well said!
Next, RJ Anjali introduced us to a trailblazer Shero Varsha. If Arunachalam Muruganantham is India's padman, then Varsha is one of India's many rising pad women. This entrepreneur started "Swatantra", her own brand of low-cost sanitary napkins, which retail at INR 6 for a pack of two. She also travels extensively in rural India, to spread awareness on the importance of menstrual hygiene. She is pursuing her Ph.D. in Menstrual hygiene and is now a beloved member of our community.
Let's talk about sex
The last session of the day was all about sex. Yup, you heard it right.
"Let's talk about sex" was led by Paromita Vohra, the fiesty Founder, Agents of Ishq, whose platform nurturing positive conversations on love, desire, freedom, consent, equality, and choice.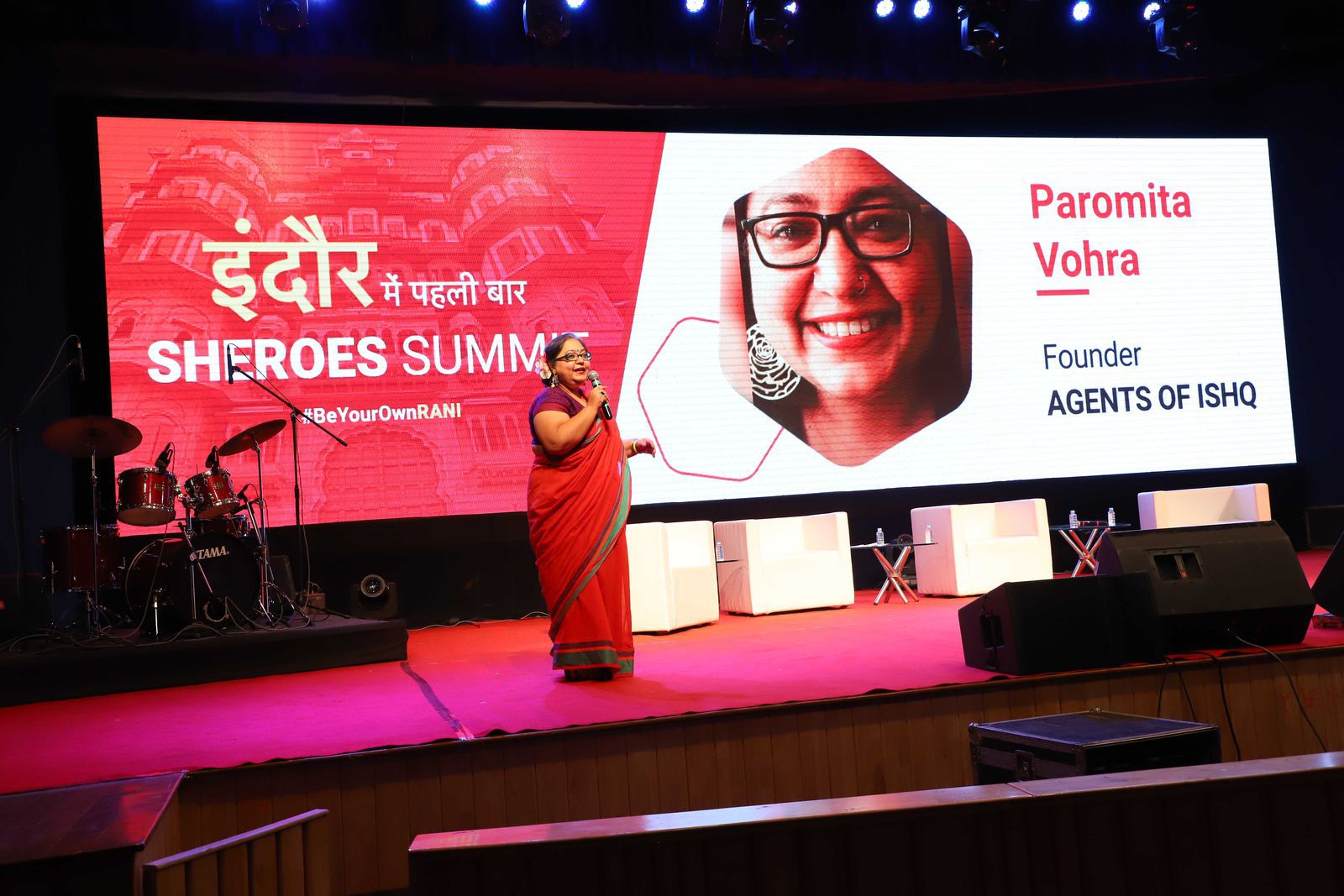 "All bodies are beautiful," she said with absolute conviction, and invited us to watch a beautiful music video titled "Love in the garden of consent". Another interesting thing she shared is that female & inclusive sexuality is at the heart of everything they do. These values closely resonate with the SHEROES platform.
As Paromita's session concluded, it was time for some awesome music delivered by young artist and percussionist Pranay Jain, and our very own -n-house talent, Tushar Kohli whose soulful voice and spirit blew away the Sheroes of Indore. Post the performances, we had the traditional dance of success, where all community members got onto the stage and danced with absolute abandon!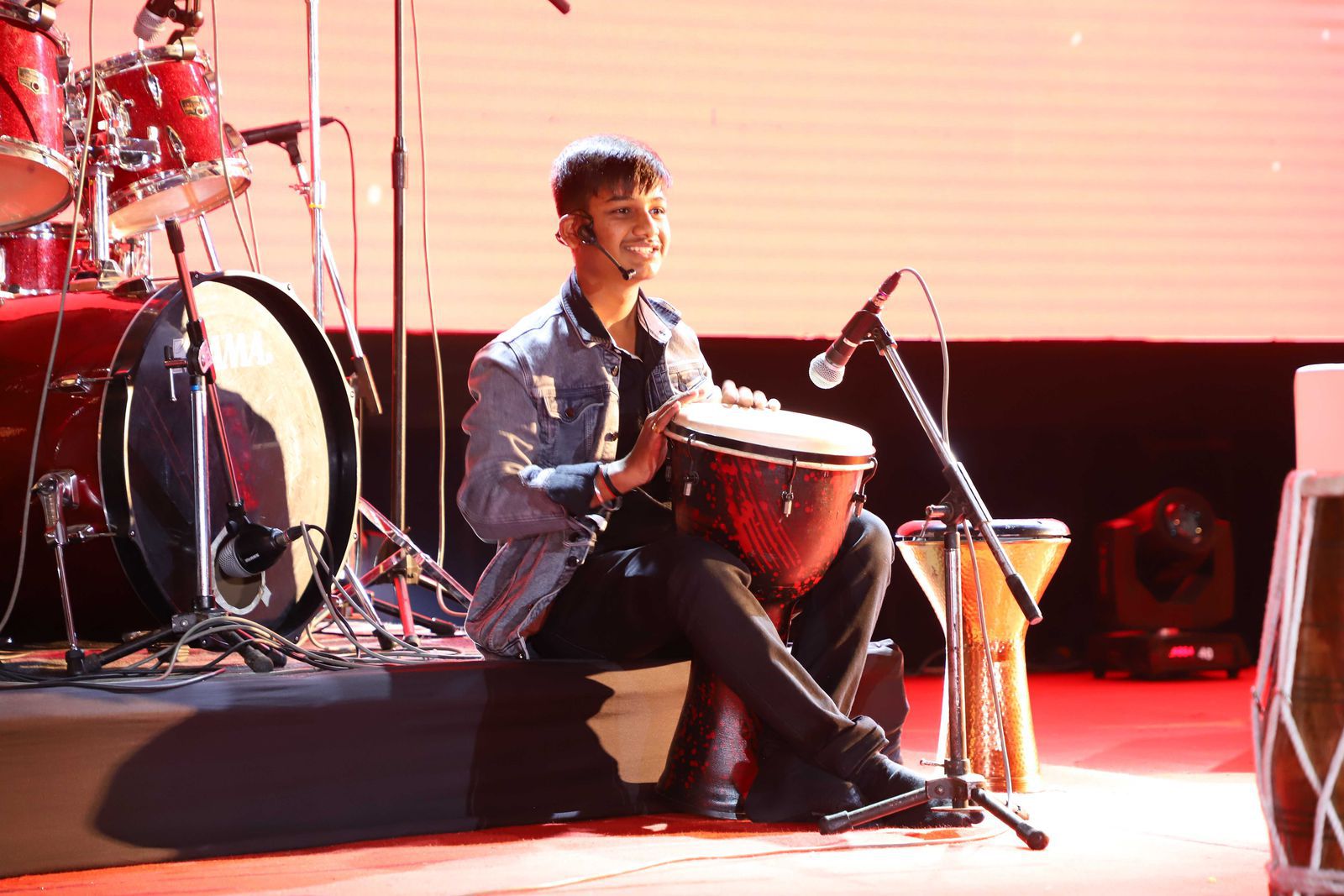 And with that, the evening came to a close.
In the coming months, we shall be hosting Summits across various cities. So ladies, the next time you attend a SHEROES Summit, remember to bring a little something that you can exchange with a stranger, who might someday grow into a saheli for life. In the meantime, here's a powerful sentiment by Sairee to keep you going," Today, make five new friends, take home 5 new ideas. Be a giver, a getter, and a go-getter!"

Merril Diniz is Head of Communications at SHEROES, a writer at heart, and passionate about the women's narrative. She has been a SHEROES community member since 2012, and loves the idea that women supporting women can make for a more progressive, awesome world.
---

Merril Diniz
---
---
Similar Articles You love