The
SHE

ROES Contributor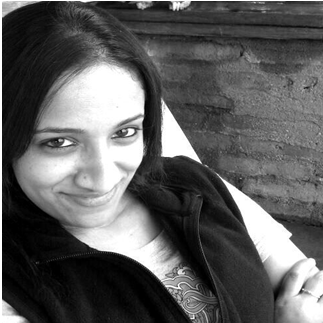 Sarita Povaiah
Communication specialist with over a decade of professional experience across various sectors including media, IT, finance, marketing, business, gaming and social media.
Sarita Povaiah is a communication specialist with over a decade of professional experience across various sectors including media, IT, finance, marketing, business, gaming and social media. Firmly believing that one should be the change one wants to see in the world, Sarita uses her passions for writing, reading and travelling to imbibe knowledge, put things in perspective, make a bold statement and, hopefully, turn the world around her into a better place for the voiceless, one tiny step at a time.
Women and the Workplace: Miles to Go
I started working when I was 21. Fresh out of college, a communications graduate, I was eager to begin making my own living. I joined a start-up in Bangalore and still recall walking into my new office, heart fluttering with excitement, my eyes dancing with delight at this new beginning. I was part of the company's first batch of employees – a group comprising ten women and two men. This terribly skewed gender equation didn't even strike me as odd – in a field where verbal abilities are vital, it is usually women who call the shots. And yet, I was part of an exception rather than the norm.
Contrast this with the true picture of India's workforce. India is usually compared with neighbour China with respect to economic growth. However, the glaring difference between the two rivals in the gender-based make-up of their respective workforces is very rarely scrutinized. Women constitute a mere 24% of the Indian workforce – estimated around 480 million – while 70% of China's women are part of the country's workforce. (Source: South China Morning Post). The World Banks holds that two out of every three women in India are not employed.
In a culture that continues to remain fiercely patriarchal, the numbers are not surprising. A majority of women in India are employed in the agricultural and construction sectors, where wage structures still favour the men. Corporate India can hardly afford to think itself any different. Deloitte's November 2011 report "Women in the Boardroom: A Global Perspective" revealed that women held just 5.3% of the 1,112 directorships of 100 firms listed on the Bombay Stock Exchange. China, on the other hand, chalked up a figure of 8.5%.Women play an active role in China – be it in "mom-and-pop" stores, small-scale industries or corporate boards. Sadly, in India, these opportunities are still limited.
Low female workforce participation effects a loss in overall GDP, which scuttles overall economic performance. The UN and International Labour Organization noted that giving women more opportunities could boost India's growth rate by 4.2% - placing the country, once more, amongst the fastest growing economies in the world. It's an election year – are our policy makers paying attention?
Working women and experts cite a number of reasons that restrict women's contributions to India's economic growth including social prejudices, fears for personal security and a lack of supportive policies.
Nonetheless, there are some gentle winds of change. All sorts of issues relating to women have become a national conversation – be it their presence in the workplace, as victims of violence, in education and so on. Essentially, women are beginning to be seen (and taken more seriously) as agents of change in modern Indian cities.
And what is it like at Ground Zero, so to speak? I have been lucky to be a part of large, multinational companies or smaller, young dynamic firms that have all embraced gender diversity and treated women as key members of their workforce. Such setups, in a rapidly growing modern Indian city, quite strongly insulate one against the barbs of an age-old patriarchal culture nurtured by society. However, that insulation sometimes cracks and one feels the heat when one's gender is put under a glaring spotlight. Societal or cultural expectations are far higher for women than for their male counterparts.
It comes in many forms: the older generations who question why a young professionally accomplished woman is still single and "must settle down soon". The male bosses of more traditionally run Indian companies who, during an interview, ask a woman why she isn't married yet, when she plans to marry or pass remarks of a sexist nature relating to her looks while completely overlooking her competent professional skills. Women who are forced to place their careers on hold because of unsuitable maternity leave policies and woeful lack of good day-care facilities.
Indian women withdraw from the workforce life earlier than their regional counterparts – 48% of women drop out of their professions before they reach mid-career (source: Center for Strategic and International Studies), with the largest percentage leaving between the junior and middle levels. The most common reasons given are family pressure and cultural norms. Women often find it simpler to hover at a junior level or just quit the workplace altogether.
So yes, the winds of change have begun, but there's a lot more that needs to be done before women can truly claim their place in the Indian workplace as a force to reckon with. For instance, more Indian corporate leaders and CEOs should encourage more women to join their workplaces and offer benefits similar to those offered by several other countries – flexible work schedules, corporate mentorship programmes, and opportunities to telecommute, reasonable time off for family emergencies, even earn-and-learn vocation programmes or vocational schemes for those with less formal education. There's still a huge void in terms of actual implementation of gender-friendly workplace policies that can help retain and boost the amount of talent companies bring in. An Accenture report in 2012 found that 64% of women cited flexible work schedules as the main reason for continuing work.
Tackling Corporate India is only half the battle won. Indian society is a completely different kettle of fish. No doubt working women have found a solid footing in urban India and its middle class. But when it comes to a change of mindset – mindsets steeped in ages of traditional patriarchal beliefs – the path is rockier. Consider the senior manager who openly declared he disliked hiring women because "they'll get married, get pregnant and leave", without even a thought for remedying that with better women-friendly workplace policies. His sentiments find an echo in the case of a Mumbai-based banker, who was quoted in a Mint article as saying she stepped down as associate vice-president because, "I would manage my clients from home, but that was not good enough as my male peers with kids were in office 12 hours a day." She adds, "I was denied a promotion despite meeting targets. My boss would say things like, 'Why do women have to work? I tell my wife she should stay home.'"
Women opting for Workflex opportunities still struggle with being taken as serious career professionals. I found that out firsthand when I worked from home as a full-time employee of a company. The older generations didn't think I had a "regular job" and I was constantly disturbed by phone calls and demands to attend weddings midweek despite it being a working day for me. My peers figured I could lounge around in my pyjamas all day, sleep in late and nap in the afternoons. Working from home, I found, didn't carry as much weight or command as much respect as a traditional office job. Getting back into a mainstream job wasn't easy either as some recruiters dismissively said I "wasn't working" – all this despite 8-10 hour work days, six days a week, scarcely breathing as I battled daily deadlines, even as regular "busier" office goers updated their social media statuses every five minutes or shared links to "must watch funny" YouTube videos.
Yes, it seems that Indian women, at least in the urban setup, have finally got a strong toehold in the workplace. The first of many battles may have been won, but the war is definitely not over. Cultural prejudices, societal pressure, misogynistic mindsets, safety issues, weak policies… Mother India and her daughters have many, many miles ahead – a long and stony road stretches on – before we can finally find our rightful place in the sun.