Priyanka Desai
19 Apr 2018

.

1 min read
21 Women Share How They Overcome Entrepreneurial Challenges - Part 2
Here's the second and final article to our '21 Women Share How They Overcome Entrepreneurial Challenges - Part 1'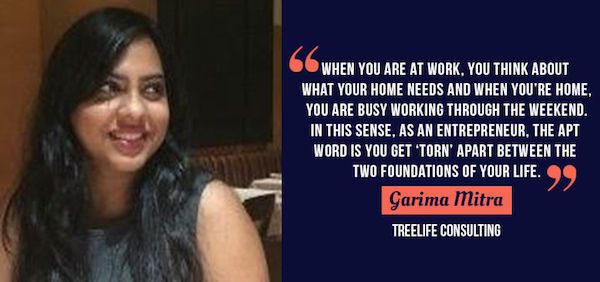 As an entrepreneur, the boundaries between your work and family are often blurred. More so ever, it is a challenge that each and every woman entrepreneur faces to strike a balance between work and family life. When you are at work, you think about what your home needs and when you're home, you are busy working through the weekend. In this sense, as an entrepreneur, the apt word is you get 'torn' apart between the two foundations of your life.
I realized this when I got married and swiftly, with the help of my family-professional and otherwise,
I prepared a schedule for work and made sure I worked on that schedule, started the day early. This helped segregate my work and family life. With effective planning, one can have it all.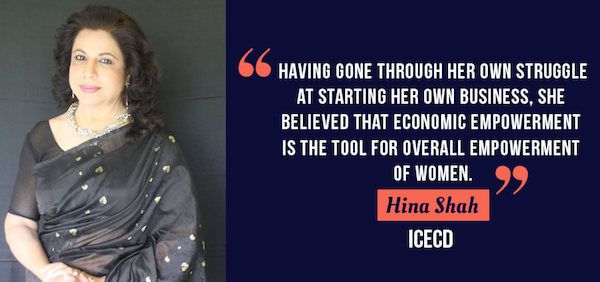 A young, energetic, qualified woman, with a desire to become independent, empowered and successful, Hina Shah faced many an odd when she decided to become an entrepreneur in 1976. From family resistance to refusal to be granted bank loans to set up her factory, she faced it all.
She believes that all roadblocks are opportunities to steer a new path.
With patience, determination and grit she emerged as a successful entrepreneur in the field of plastic packaging.
14. Meghna Saraogi - StyleDotMe
I started a tech company without having any tech knowledge: That was the biggest challenge. I had the idea, the designs and a whole plan ready with a long-term vision but didn't know how to execute it. My strengths lie in design and planning and overseeing a project but since I did not have the technical knowledge and I was building a tech product, it was a huge challenge.
A strong team is the most important part of any company and finding right tech people with limited money was very tough. I realized that it's important to have people who believe in the same vision and will be willing to go to any length to make it work.
So rather than looking for people who will work for just money, I started looking for people who will work for passion, who will work for making a difference in the world.
Since with limited funds, it wasn't easy to attract the best talent, I offered to be partners. This is how I built a great team!
Being in the B2B HR Tech space, one of the booming spaces in India currently, one of the key challenges is that there are so many problems to solve, that it is hard to decide which battles to fight. The space is fairly open and there are multiple areas of adding innovative solutions.
As entrepreneurs, it is important to not get carried away with too many paths and stick to the vision and goals set for the company. The way we resolve this problem is by strictly sticking to customer requirements. Before jumping on developing any new feature or product extension, we take ample customer feedbacks to understand its need in the market.
One of our core cultural values states: if it is not useful to the end customer, it is probably not worth building, and we stick to the same.
There will always be more problems to solve in the world and maybe a day will come for each of them!
16. Rebekkah Kumar -

fourseven
Whenever I meet people and they ask me what I do, I tell them that I run a jewellery and accessories startup. The assumption is nearly always that I have a small room in my house where I hand-make some pieces and sell them at exhibitions. It must be a hobby. Along the same lines, if I'm in a business meeting and there is a male present, the assumption is that the male is in the lead role. All questions, suggestions and input will be directed to him unless otherwise intimated.
Sometimes even if it is made clear that I am the founder and CEO, the conversation will continue to be directed toward the male team members.
Lastly, it is always assumed that I will not be capable of going to certain localities in India that are not easy to move around in - such as Chandni Chowk or the back alleys. I used to get frustrated with these issues, but I have learned that it is not important. Those who need to know will come to know when the time is right.
17. Tarusha Mittal - Koonk Technologies Pvt Ltd.
The challenges that I have faced as an entrepreneur have evolved, as have I, over the years. In the very beginning, it was basic stuff like cash management, which was an easy fix. For the longest time, I had the hardest time delegating.
Entrepreneurs need to learn this quickly that time is ultimately their greatest resource and the art of task management can be the keystone to your success.
Hiring became a challenge too, around the same time. Lastly, the ongoing challenges that come in due to being a woman entrepreneur in a patriarchal society, wherein all my success was attributed to an imaginary husband or father and fighting off the wide-eyed stares when being informed that I am a woman in technology, used to faze me at first, anger me as well.
My way out of them has been very simple - I just let my products/actions/ventures speak for themselves rather than getting sucked into debates. I am actively helping women entrepreneurs, now, under a new initiative by the parent company Koonk Technologies.
My challenges as an entrepreneur started well before I started my first venture at 21.
The earliest challenge, I remember, was adjusting to fellow students and teachers at school. Throughout my school days, I kept looking for new problems to solve. I participated in more than a hundred competitions in my school life and was constantly testing my ability to compete and win. These competitions spanned a very wide range - music, dance, sports, quizzes and debates. Often my teachers would call me 'scattered' or 'participates in too many useless activities'.
What those teachers didn't appreciate is that I was picking up invaluable skills in the process.
Those skills - facing new problems, learning quickly from failures and persevering to succeed - have transferred well into my life as a serial entrepreneur. These skills have helped me set up successful ventures across Delhi, Bangalore and San Francisco.
19. Saumya Vardhan - Shubhpuja
I lived in London for almost 7 years before moving back to India. I felt that Indian festivals and rituals were key events that united everyone. But everyone was so busy in their daily lives that we did not have the time to learn about these rituals. Also, organising a puja was a tedious task and most of us don't know who to contact to conduct a puja or to even find out which puja to do and how to do it.
Also, a personal incident happened when my close friend's father passed away in Delhi, with most of the family members living abroad and by the time they arrived, all the arrangements had to be made. It was the first funeral I ever attended in my life and it was disturbing to see that there was no help available to the grieving family to arrange for all the necessary elaborate rituals that we follow after bereavement.
I realised that Vedic Pujas is a highly specialised and technical field.
It was then I felt the need for an authentic service that would offer the convenience of arranging religious ceremonies.
After graduating from Harvard, I realised the vast difference between the education system abroad and in India.
When my partners and I started OnCourse, our goal was to build leaders.
Therefore, in 2010, we came together to bridge the gaps in the education sector in India. Through our cornerstone offering and our mentoring program, we assist high school students who are looking to study overseas for their undergraduate degree.
Along with helping the students navigate to study abroad and help them with the admissions process, our program focuses on creating a stand-out Factor, which helps differentiate every student's application. The one-on-one attention from our mentors and faculty, who bring their first-hand professional and academic experiences, ensures that you are on the path to success.
21. Vanishri Deshpande - ConnectEcho
Vani comes with extensive leadership and technology hiring experience and has worked with several well-known enterprises and startups like Practo and Flipkart.
Soon, she learnt that there were no consulting or advisory services in the field of recruitment, catering especially to suit the needs of startups. Most of the founders of the ecosystem do not come with the background or experience of recruitment and people strategy. They all want to focus on team building and problem-solving for their products. Founders require talented individuals to join their firms for incorporating their vision and aspirations, along with the right skill match. They are on a constant hunt for a customised approach to suit their recruiting needs.
ConnectEcho Talent Advisors, founded by Vani, does exactly that. With an amazing team of 10 already, ConnectEcho has been able to do advisory and consultancy for over 30 technology startups.
"The beginning is always today." - Mary Shelley
Dear women, if you're considering taking the leap into the world of entrepreneurship - these entrepreneurs are a few of the best examples. Their stories prove that every challenge can be overcome by grit, perseverance and hard work.
This is a two-part series, written by Priyanka Desai who leads iScribblers, a content marketing, public relations and infographic creation firm. She is a regular contributor at Tech in Asia and Forbes. She leads a 6-member all-women team of go-getters. You can contact her via LinkedIn, Twitter and Facebook.
---

Priyanka Desai
---
J*****

All really inspiring.
Similar Articles You love