The Suta Sisters Show Us How to Funk Up Your Saree Style!
Last updated 18 Sep 2019

.

1 min read
The Saree & Blouse combo has always been run-of-the-mill for all Indians. Isn't it, have we ever thought beyond it? Perhaps not? Or perhaps a few like me have seen a few women adorn this six-meter traditional Indian wear, in beyond-the-usual styles.
For instance, check out this one - ever worn a Saree with a cotton jacket like Sujata Biswas?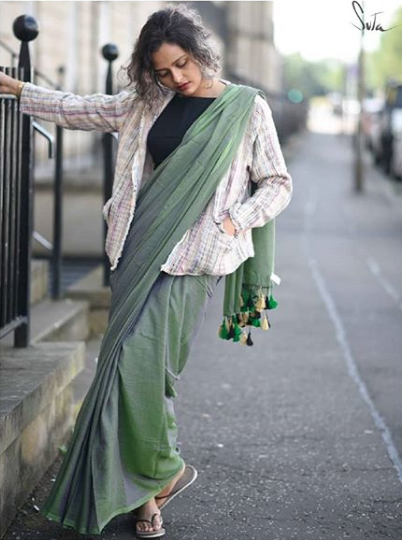 Or ever tried to experiment like her younger sister Taniya….in this manner? Isn't it so different and magnetically stylish? Check this out….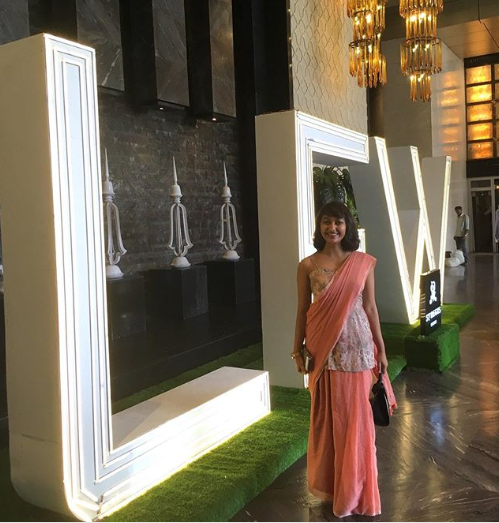 Excited to learn how to style up like this and more? Be ready, coming September 21, the Sujata Taniya duo - the SUTA sisters are arriving at SHEROES office in New Delhi, with their sense of hatkey-saree-styling style! Check it out...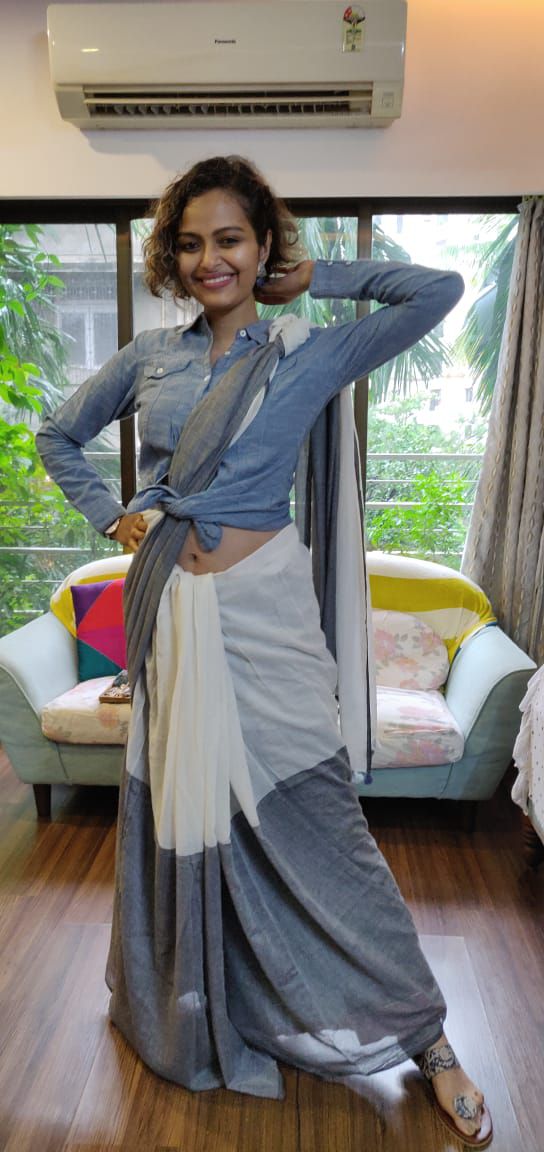 So who are the SUTA sisters and what's unusual about them, that has made me the go-ahead for an exclusive chat with them... Let me uncover an awesome story of these twosomes, in my own style. Or rather a mix of my style and their unusual style!!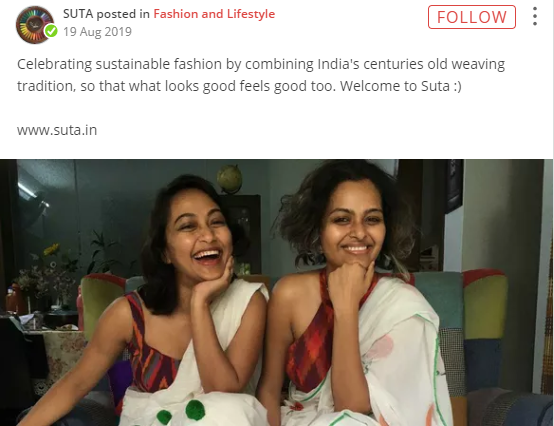 Operated from Mumbai, SUTA is a fashion brand in Sarees that provides you the choicest quality of hand-woven sarees from India. And SUTA - the brand name is the amalgamation of the initial of the elder sibling Sujata Biswas and the younger one Taniya Biswas. An amalgamation that is not just on paper as a brand, but as an inspiring sibling revelry that is extremely commendable. How? The story unfolds now…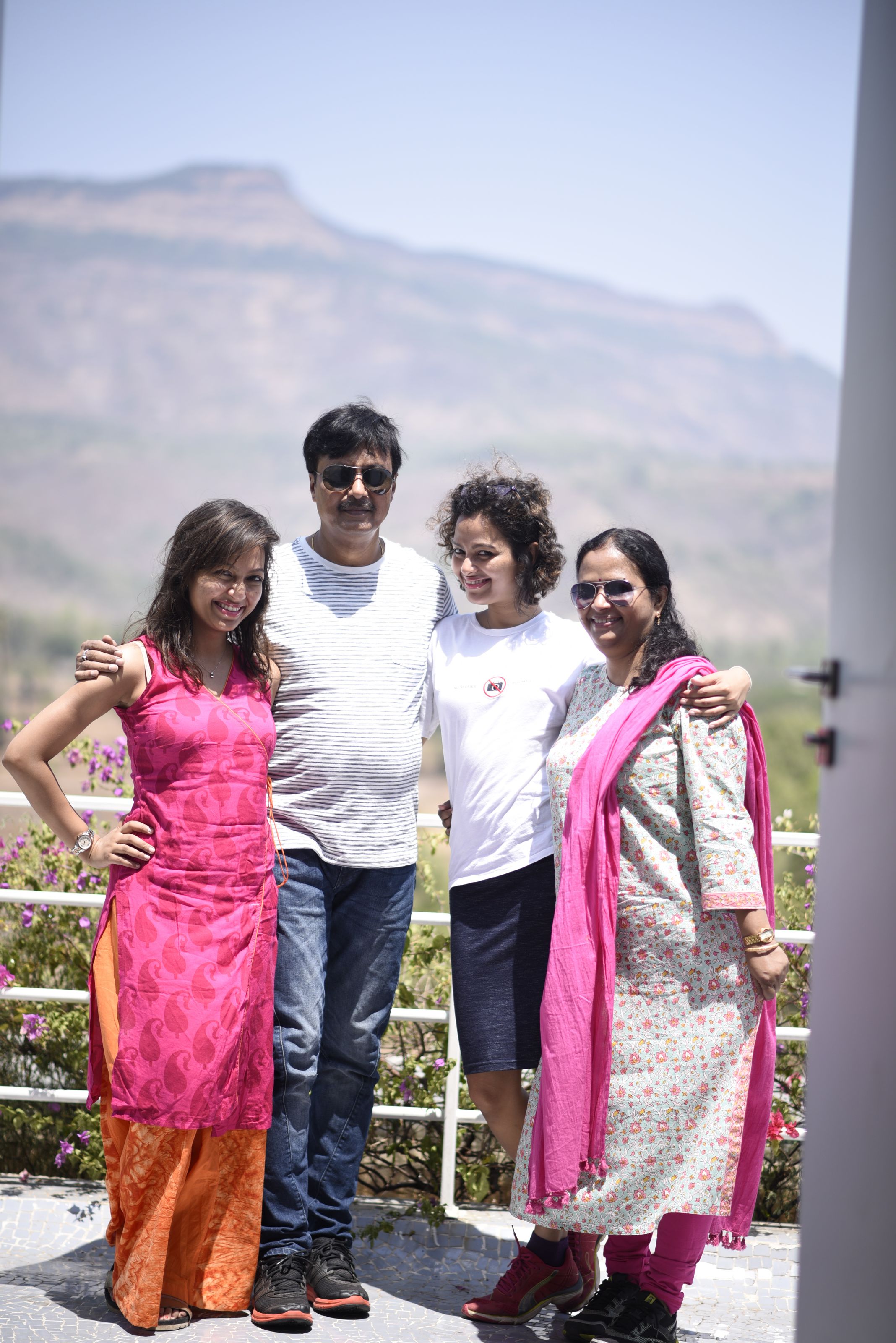 Daughters of an Assistant Railways commissioner, Sujata, and Taniya, would keep traveling across India, shifting based as and when their father would be transferred. Sujata tells," 7 schools over 5 states till our 12th grade! Just imagine." She looks at Taniya who adds, "It was tough for us back then as we wanted to stay at the same place and be with the same set of people rather than moving places, bidding adieu to friends and family like neighbors."
But then, this came as a boon in disguise they say; the destiny was preparing them towards their future dream project. "Meeting new people during our childhood and teenage years helped us make many friends, understand different perspectives, learn new languages, crafts, and traditions. We eventually became very adaptable to circumstances and our environs, across this land that takes pride in its UNITY IN DIVERSITY," recalls Sujata.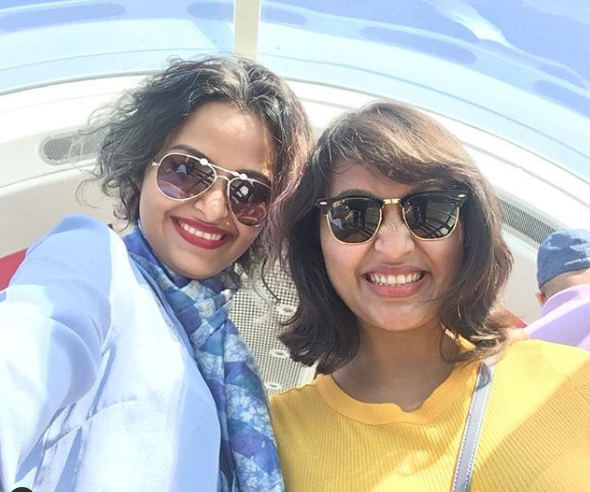 Seven years into her profession, the IT engineer and IIFT Finance Major, Sujata's heart was searching for something different, something that satisfied her soul. By the time Taniya, a chemical engineer completed four years into her white-collar job.
33-year old Sujata tells me, "Introspection helped me realize that it's time to take the plunge and bid adieu to my corporate career. I moved on and pursued my Ph.D. in online business. I learned a lot in the process but the feeling of something amiss always lingered. Constant chats with Taniya and realizing that our fascination for entrepreneurship should be considered on a serious level helped us make a concrete plan about our entrepreneurial journey. We discussed ideas over tea every day. We had a deep desire to impact lives positively in our own way. SUTA's foundation was thus born."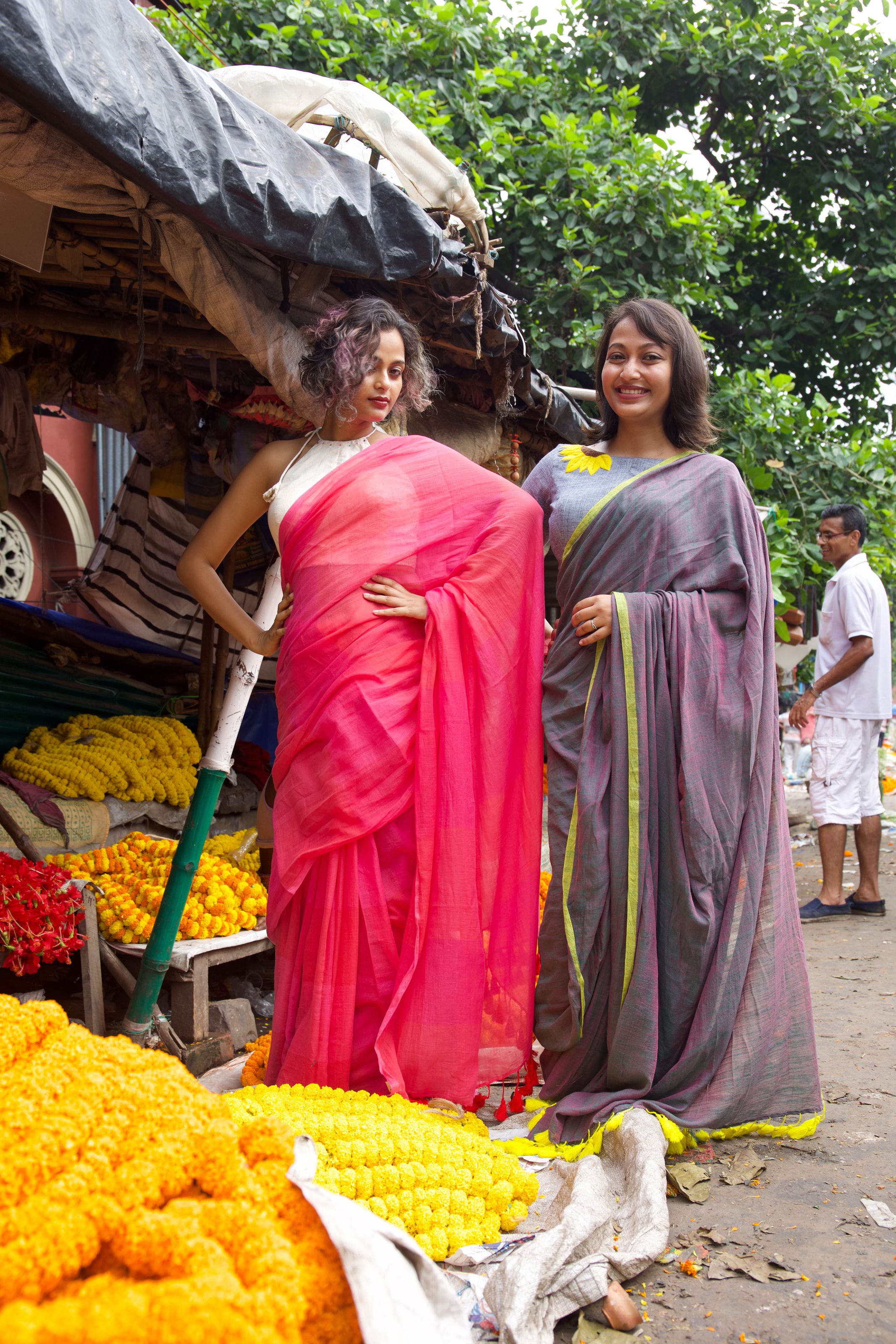 Taniya, 31, adds, "Sujata and I always believed in teamwork. Plus, we had always believed that entrepreneurship was instilled in us. During my graduation at IIM Lucknow, I started a beauty salon on the IIM campus, which we auctioned off to the junior batch. Sujata had worked on a technology start-up during her MBA. No one in our entire family had ever started a business, so our parents were skeptical about our decision. But our passion to do something of our own led one thing to another and SUTA came into existence."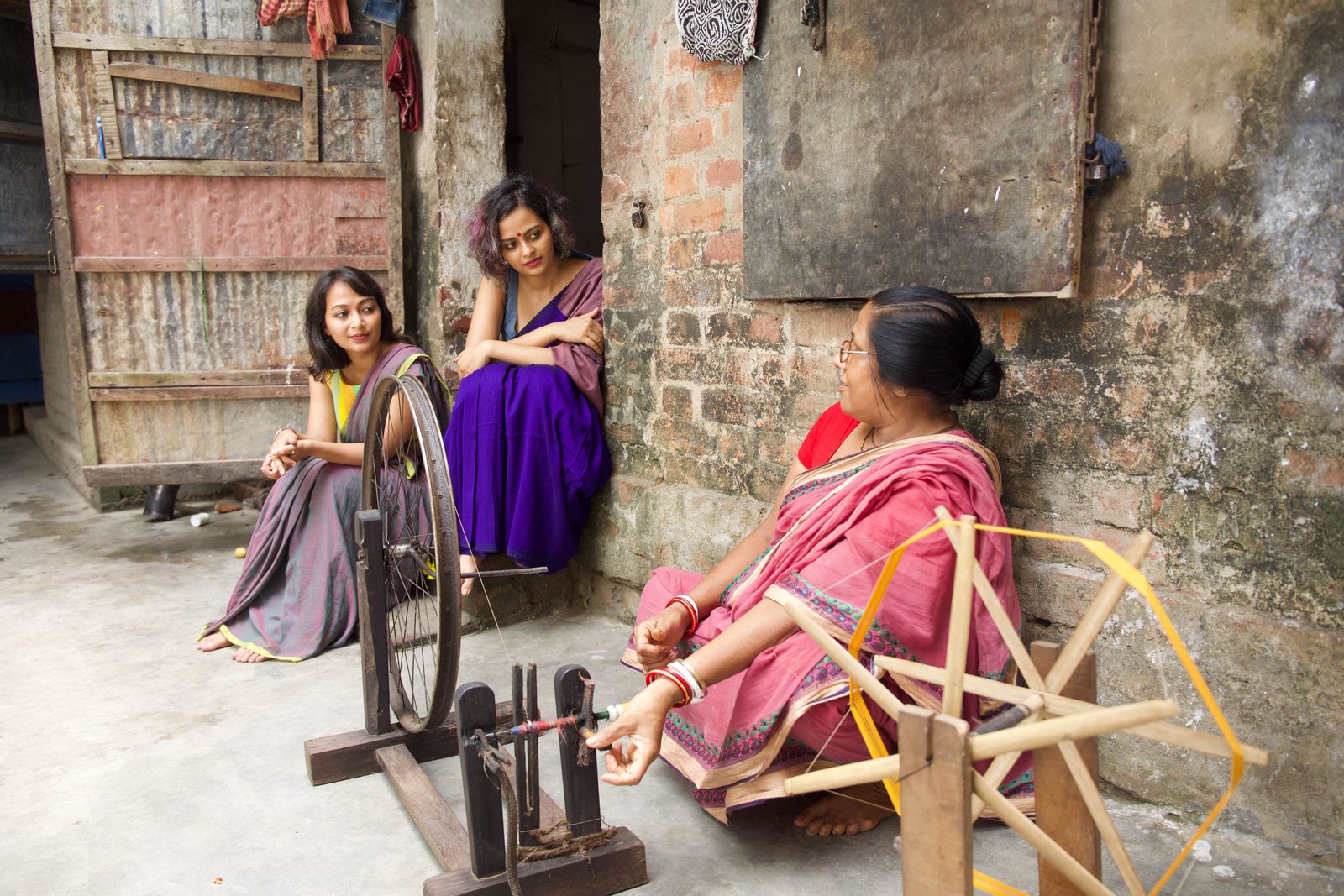 Taniya further details," Su and Ta are the syllables of our names. We were elated when we realized it means thread. And here is where the experience of moving from state-to-state in the early days, interacting with different cultures and absorbing their richness, came handy to us. SUTA was actually built on the foundation of understanding our employees, craftsmen and people we interact with on a daily basis was easier and not a task for us."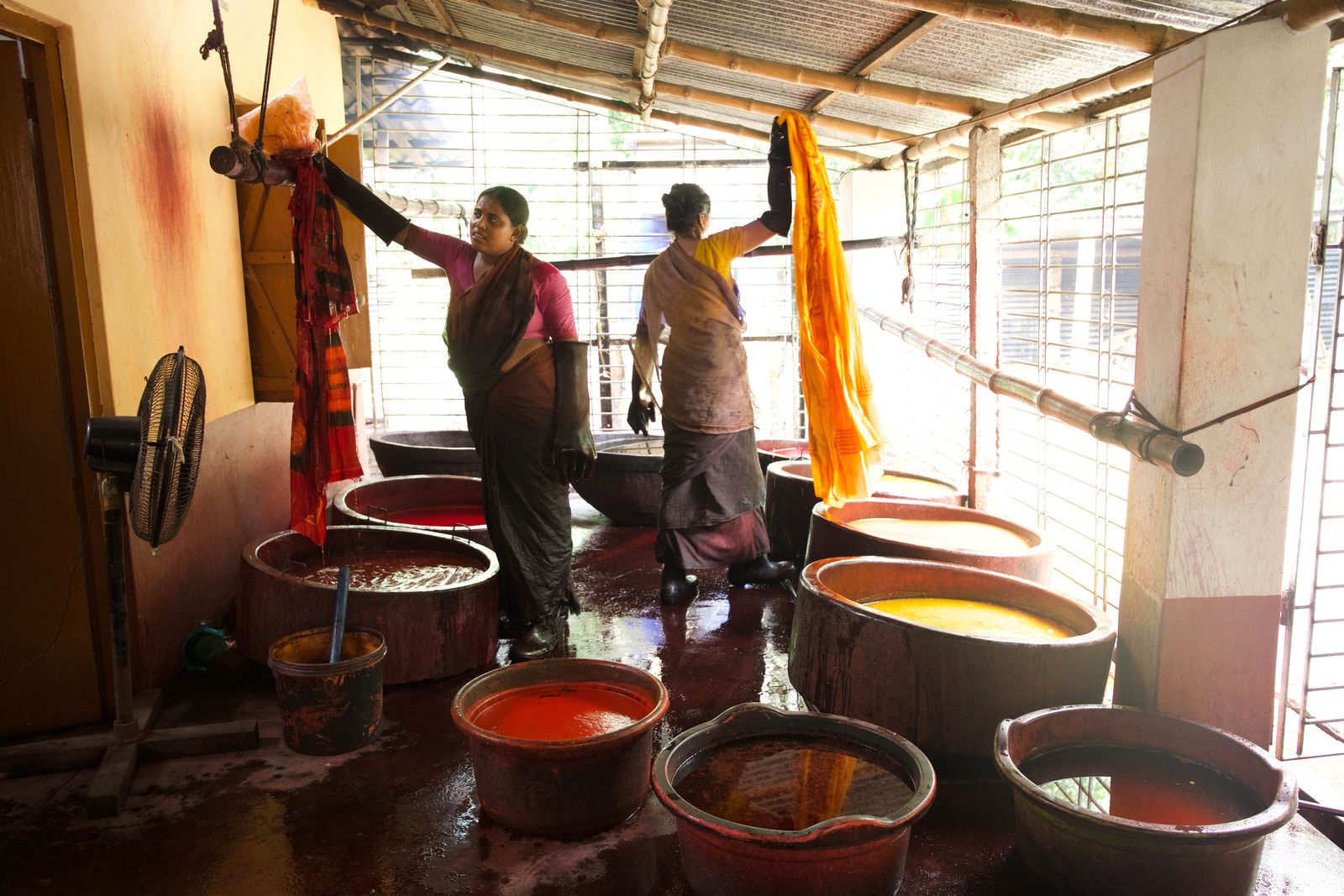 And the venture isn't just a business. It is rather a place where women empowerment is taking place. Sujata informs me, " We have around 1400 weavers and craftsmen amongst which 60% are women. They are spread over the states of West Bengal, Odisha, MP, UP, Karnataka, Meghalaya, and Maharashtra."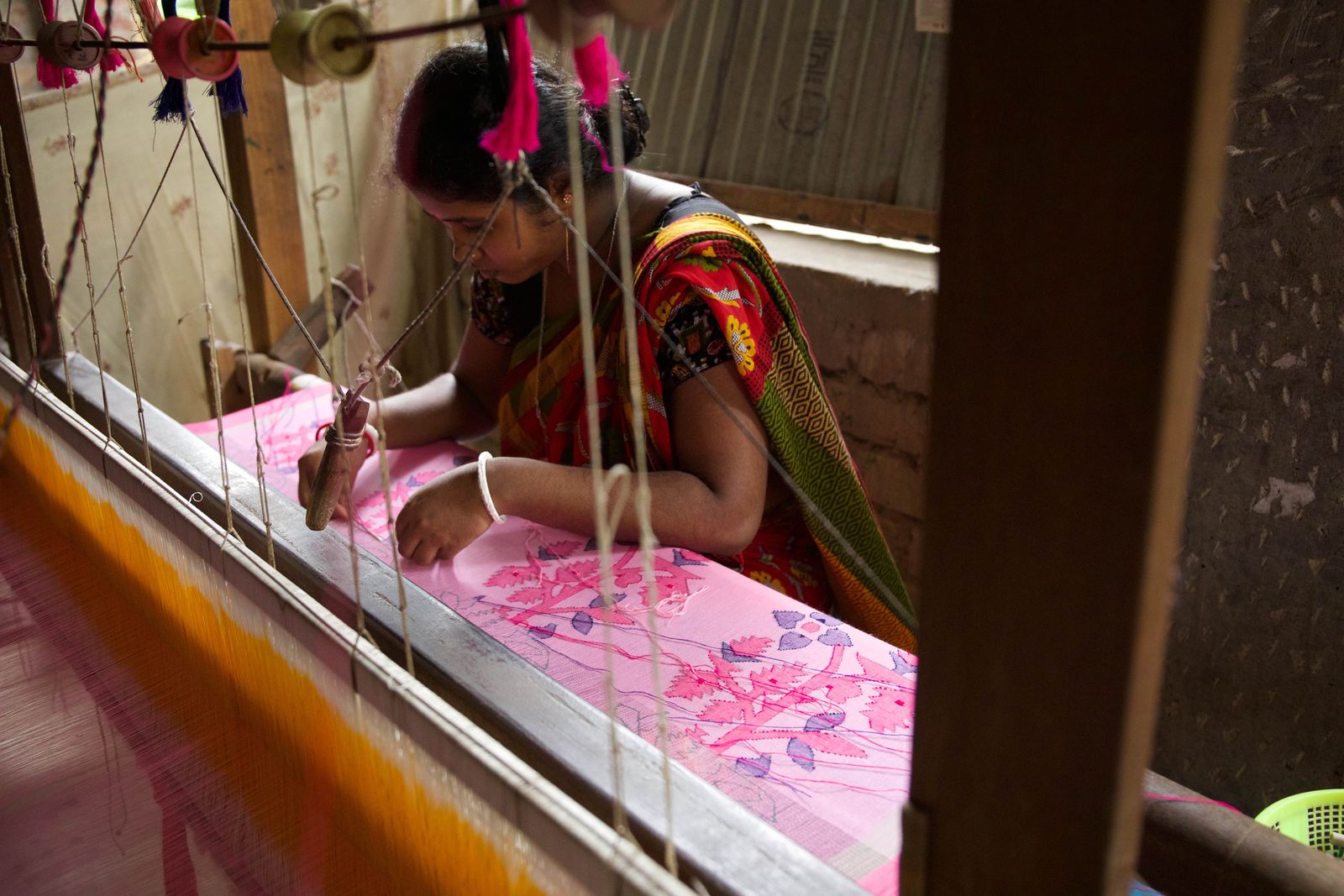 Taniya adds, "Right from sourcing of yarn, dyeing, spinning, weaving them into different designs, washing, checking and ironing them is done in house. So, many different hands touch a single saree in the process. The daughters, wives, and mothers also work with us. Empowering women has been a blissful experience. We train and upskill them from time to time."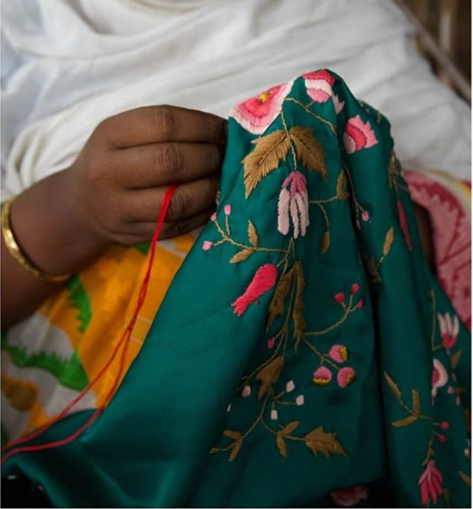 But what Taniya adds next is left me overwhelmed. "Sonali, one of our teammates in Mumbai joined us as a helping hand in packaging. She would still tell people "mai ghar kaam karti hu", which means "I work as a house help". With some training and boost of confidence, she has become a changed human in two years. She is now a senior manager in operations and glows with pride at her achievements."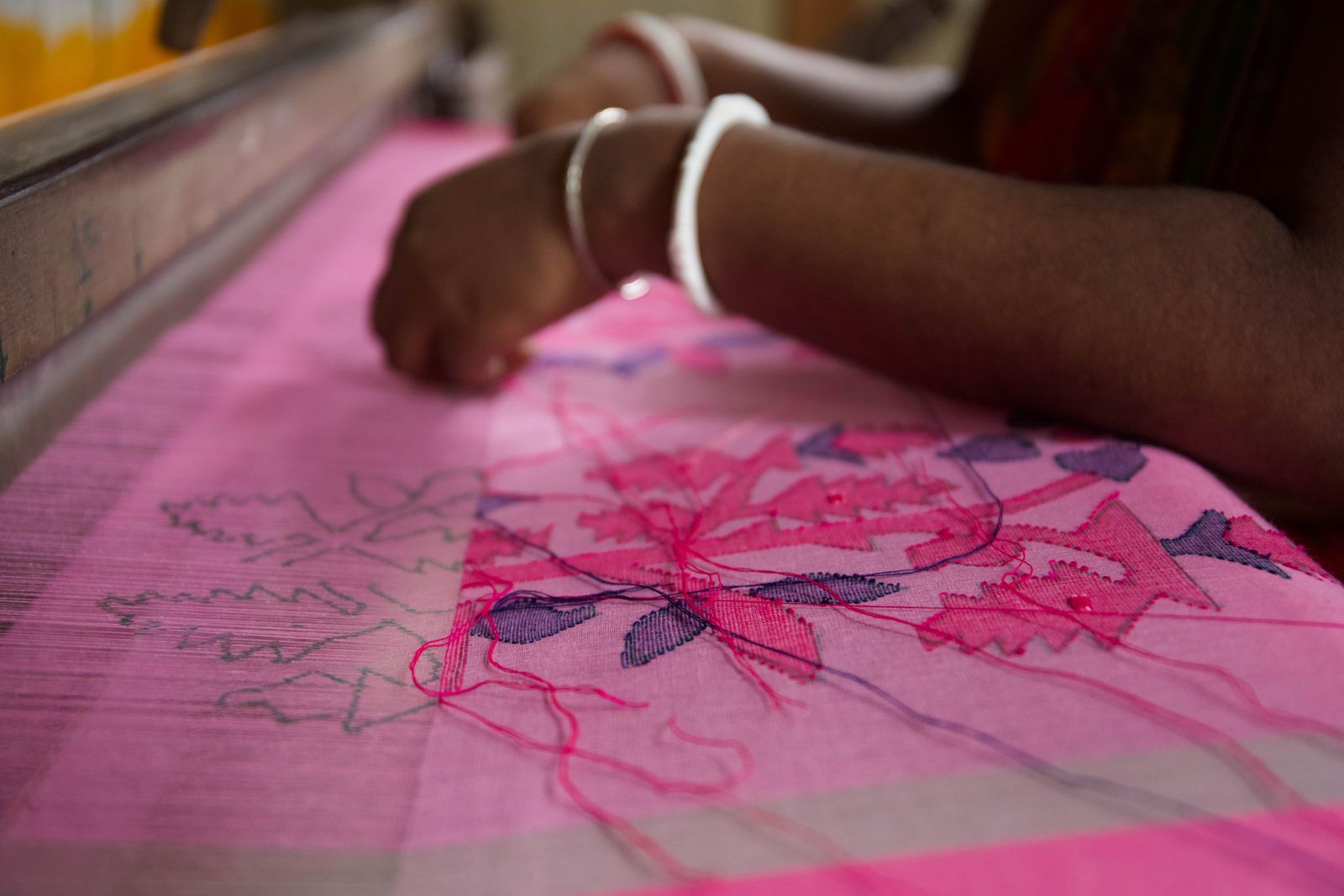 And there is the story of Malti (name changed), one of SUTA teammates in West Bengal who Sujata informs suffered domestic abuse. "She started making tassels for our sarees and earned handsomely because of her hard work. She started supporting her family and the entire scenario at her house changed. She now sends her kid to school and is respected a lot. Her tears of joy encourage us to keep going and make our foundation even stronger."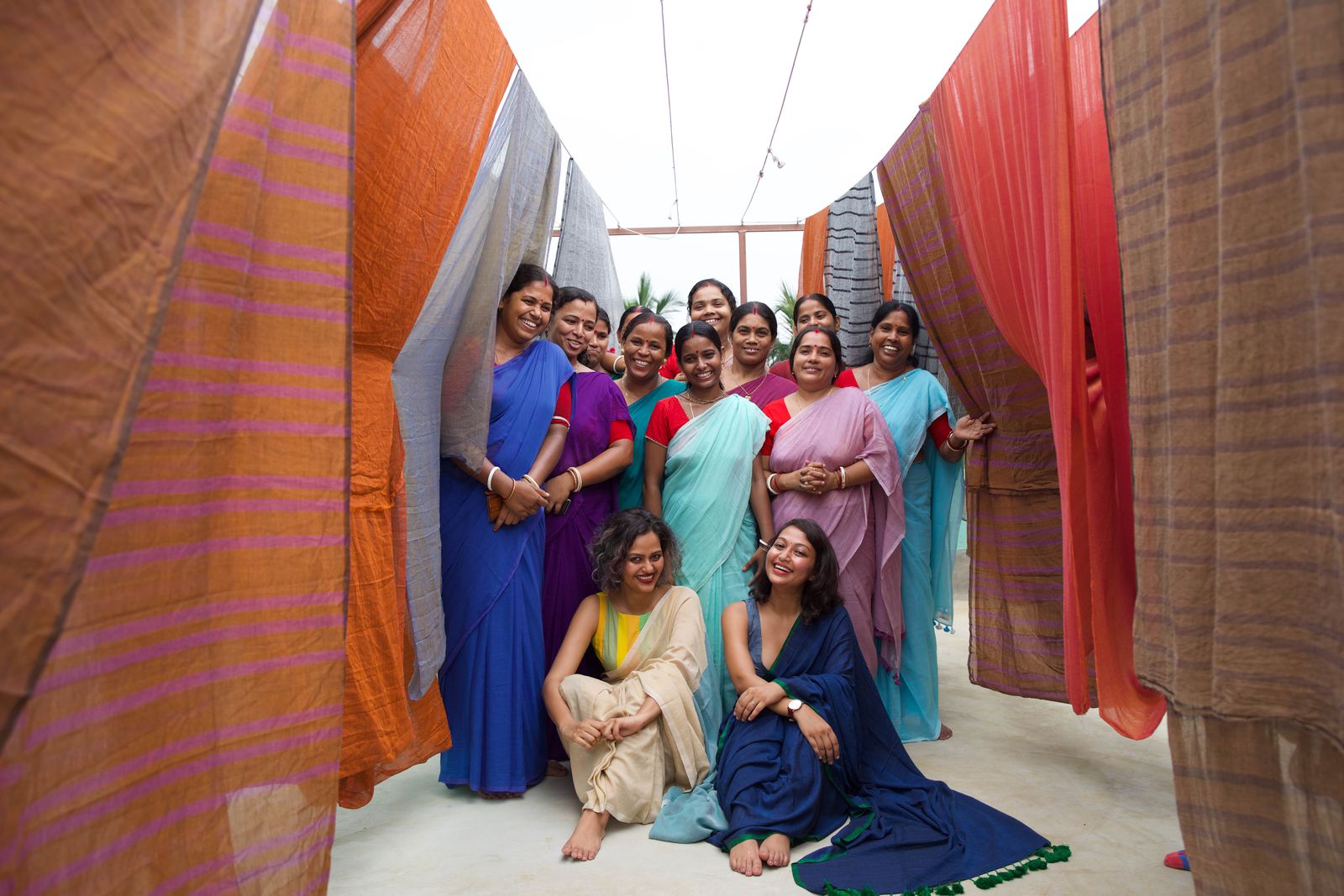 Just like the SUTA work-family, the actual SUTA family is also a living example of unity in diversity. How? One of the sisters is married to a Maharashtrian and another to a Tamilian. And love in the case of these awesome four is more about being a team that lives under one roof! Yes, all four of them along with Sujata's 15-month-old son live in the same house!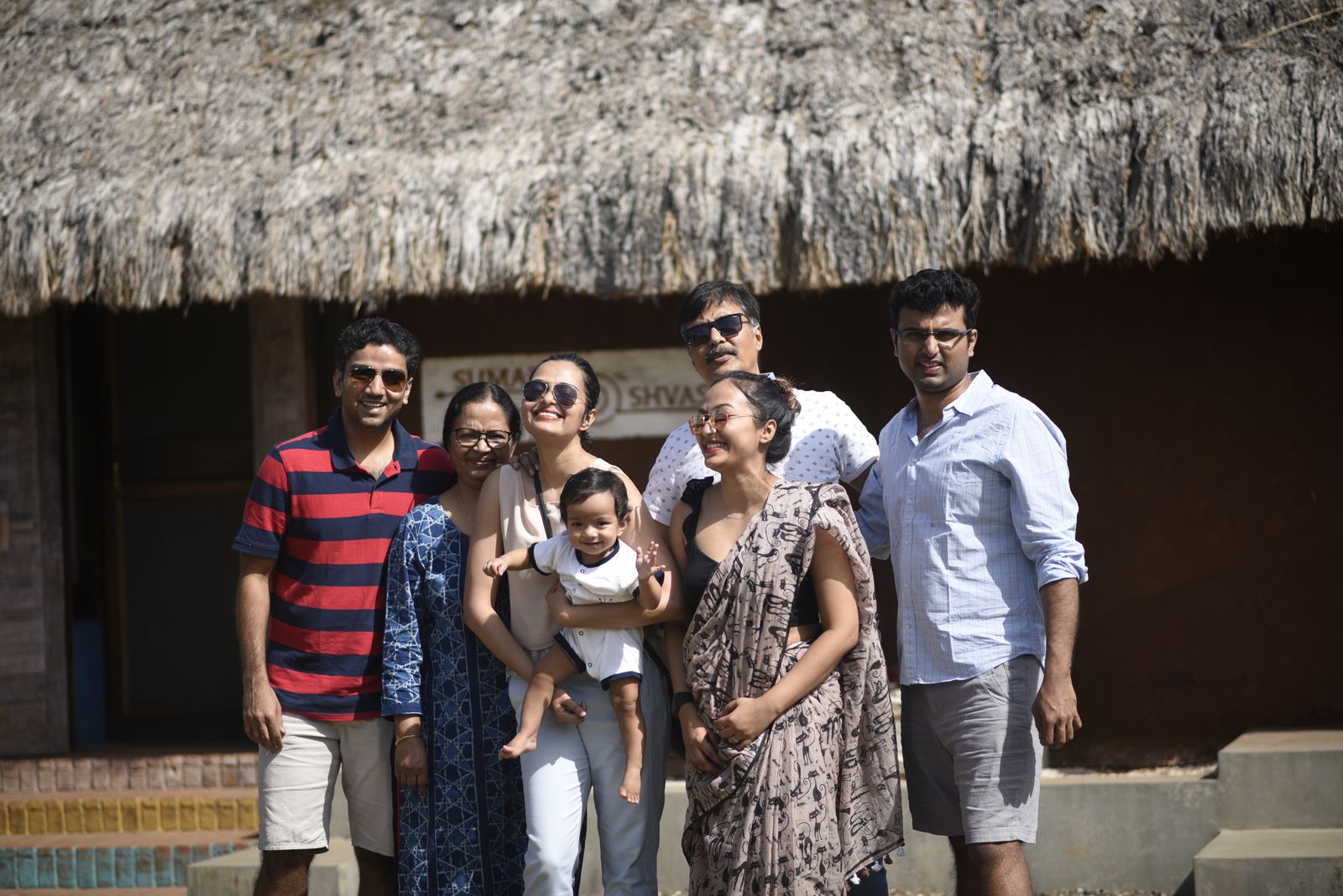 Taniya and Sujata laugh as I look happily surprised, "Don't be so surprised Mahima, you have also married into an extremely different culture altogether. And that's the beauty of India, that people are finally waking up to." And I obviously ask her how do they all strike a balance. Taniya responds to that, "It's such a beautiful synergy amongst us all. The beauty is the different kind of cuisine that we get to eat and we relish each and every cuisine, the foodies in us love giving our taste buds an adventure ride. Siddharth, Su's husband is a coffee fanatic and makes amazing coffee for us. Aditya, Ta's husband is a guitarist and keeps us entertained. And amongst us, all Ram - Su's son is the stressbuster who is always chirpy and we have barely seen him upset or crying. After a tiring day, when we all sit together it is an entertainment package!"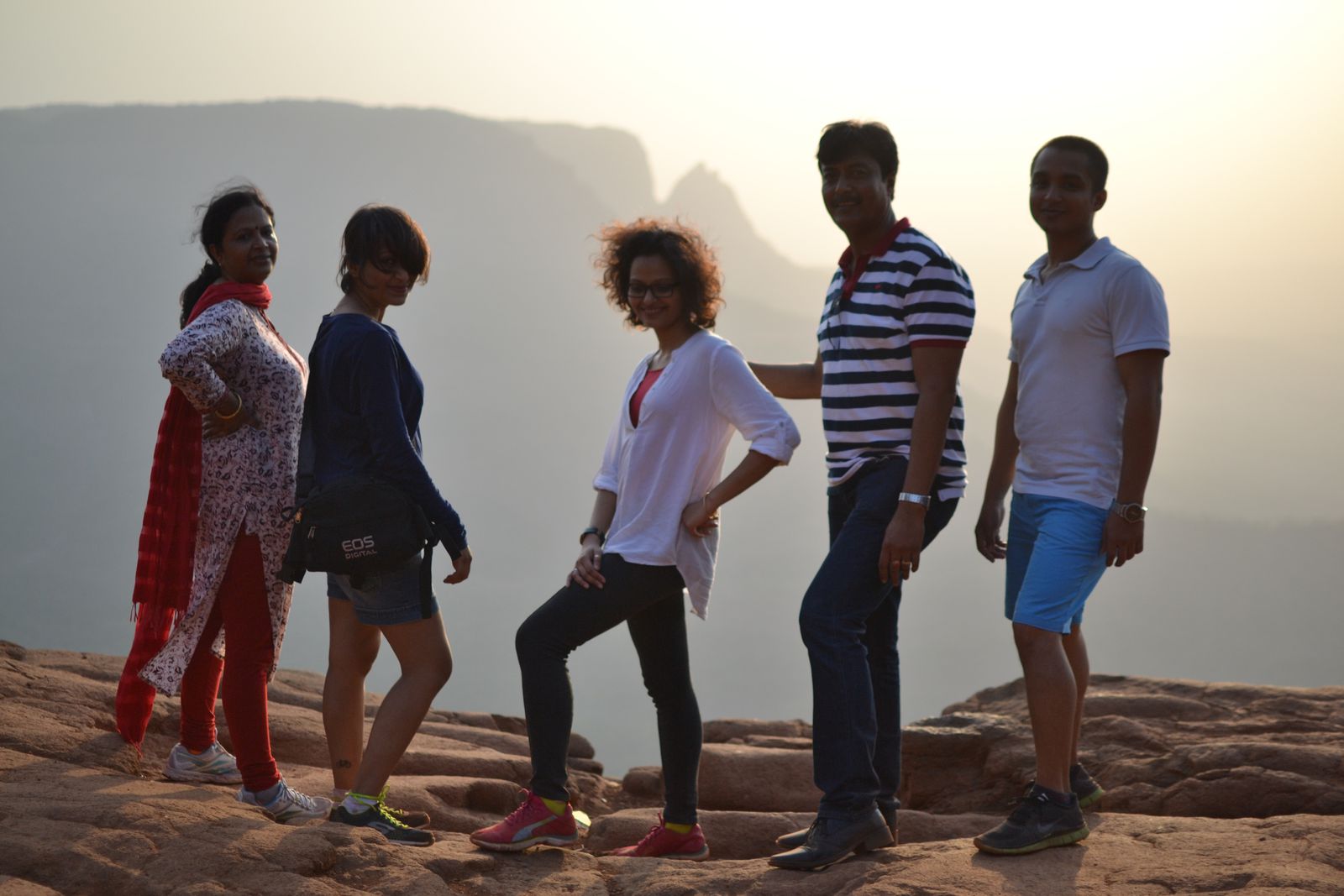 And we all laugh together at that...An amazing sibling revelry, I wish I too had with my sister, whom I miss the most post our respective weddings. But we are glad that we are in the same city, at least. We all learn to count our own blessings with time...
Coming back to SUTA - the sisters, I ask them how do they strike work-life balance since Ram is just a toddler. Sujata responds, "Being a mother, sister, daughter, wife and entrepreneur it isn't easy to balance everything on an equal scale. However, the key is to plan and manage things well. Ram is no cranky baby, there are times when there is a lot of work and Ram somehow just understands it and doesn't even disturb me. It amazes me at times."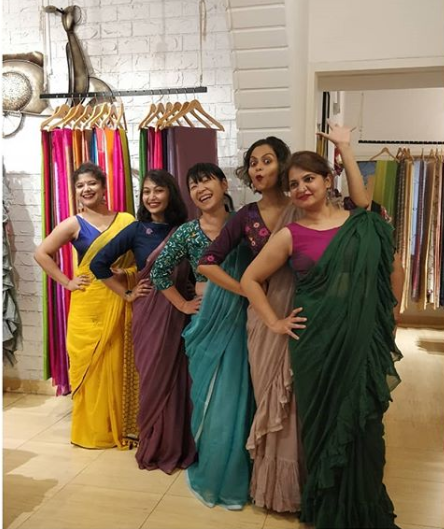 Taniya recalls that it is not as easy as her sister has detailed," Su was in front of the camera till she was 8 months pregnant and even on the ninth month, she was working from home. I had to take a little more work than usual during that time. However, thanks to my family and amazing team, we sailed through. The family has been a pillar for us throughout."
But then the two sisters say that managing home with work is far easier than what they - at times - face at work. Or initially faced a lot at work. Discrimination as Women Bosses! Yes, you heard it right. They share their emotions in their own words...
Sujata recalls, "There have been not just that but a lot of challenges. Not being from a textile background, we met a lot of people. Some would pass jargon at us, while few others were passionate about their work and ready to teach us. Constant learning, meeting like-minded people helped us a lot in terms of growth."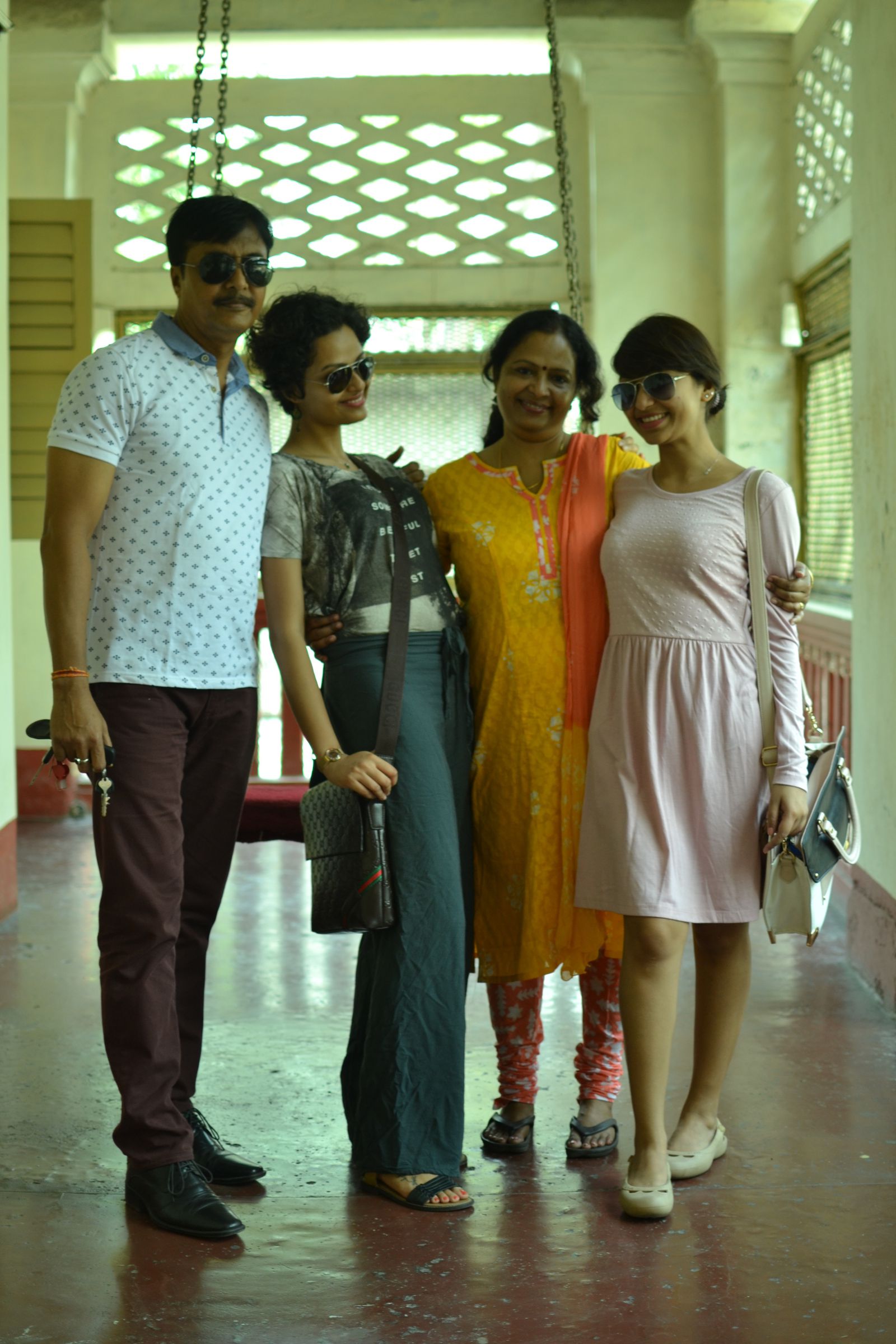 But what hit them most, was the discrimination they faced due to gender. SUTA sisters tell me that when they went hunting for a place to rent for SUTA, they felt that since they were young, and girls, people questioned were us extra loaded and heavy. "They harassed us too. They had one thing in mind for sure: "How long are you going to exist?" We realized that it's a man's world out there and taking our father/fathers-in-law along with us helped. We have gotten this question many times "aapka boss kaun hai. Unko bulaiye". Initially, nobody took us seriously, we had to get out father to speak to them. Slowly as we started growing people realized our value and why we approached them first." In short, they defied the patriarchy through the patriarch who stood by their daughter like an iron pillar.
"Kudos ladies," shouts my heart in jubilation! Also because they are a rage over social media as I can see them as fashion influencers across various social media handles, be it their own or their brand SUTA. Being from IT background, they have utilized the power of Digital Media to reach the masses, the same masses which the sisters tell me once told them: Humko ghar par pehnaney wale kapdey nahin chahiyein! (We don't need daily wear sarees!) Today the same is selling like hot cakes as well can see so many testimonials, for instance on Instagram like this….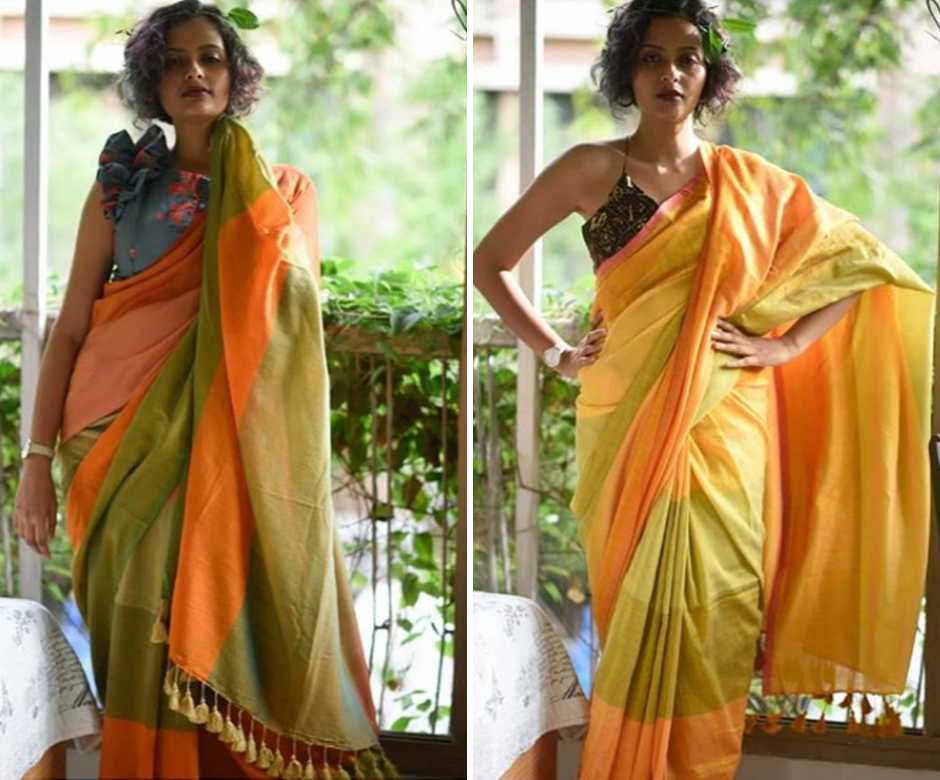 And then Sujata shares what I had been waiting for - the Brand's Style Mantra.
Sujata shares, "A saree is one of the most versatile pieces of clothing. Just 5.5 or 6 meters of fabric can literally define who you are. Especially our made in heaven mul sarees and our mul-modal sarees are just so soft that they fall beautifully. When you drape these, they hug the body perfectly, neither too much nor too little. And, from draping to the final look, these sarees make you look effortlessly stylish."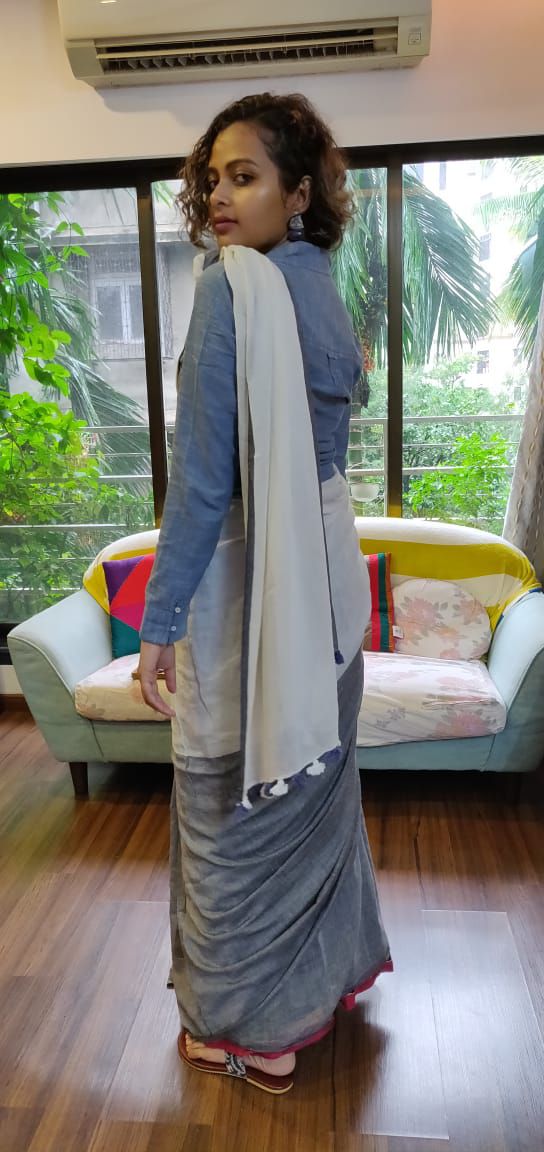 She continues, "When it comes to different ways of wearing a saree, by just pleating the saree differently you can get multiple styles of draping. You can also pair it with a loose top and wear the pallu like a scarf around your neck for a fun look."
And she doles out more style tips too! "You can experiment with accessories like belts, jackets, etc and also pair the saree with a crop top instead of a blouse. The way you wear a saree is limited only by your imagination really."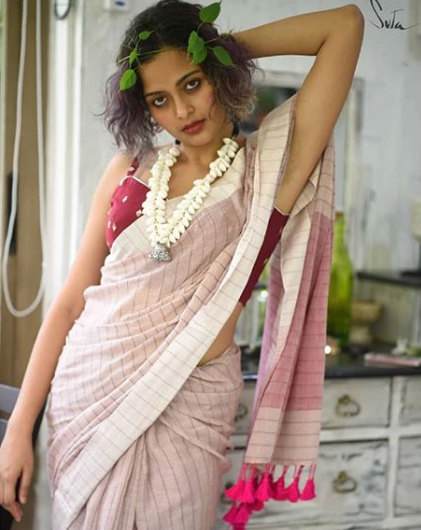 And, now I too can vouch for her advice because when the sarees are as fluid as a SUTA saree, you will be inspired to try out many more styles and you will discover so much more about yourself in the process. Like this happy customer…
So if you wanna add style quotient to your usual saree, you can follow SUTA on SHEROES AT THIS LINK.
And then while sifting through various images from the work portfolio they shared, makes me notice that it is Sujata who always models the designs. "Why not you also do it Taniya? We love you equally," I assert.
They laugh in unison, "We love you too Mahima, but it says a balanced decision as our division of labor before the camera and behind it comes from our comfort zones or say preferences."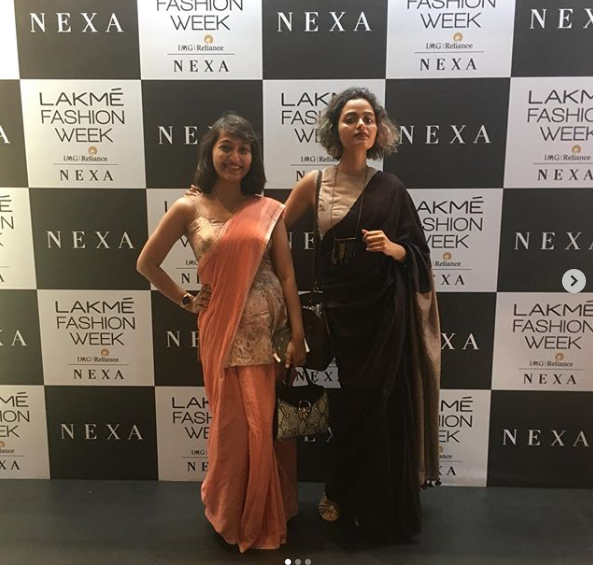 Taniya asserts, "The shoot is always fun for us. Su understands exactly the shot I am looking for, drapes a saree in less than 2 minutes (she can give Maggie noodles a tough competition) and the entire photoshoot is wrapped within an hour. Fashionista that Su is, it is easier to make her understand what is working and whatnot."
Sujata compliments the younger sibling with an extra dose of love, "Ta captures my mood and emotion perfectly. Since childhood, we have experimented a lot with the camera. And I gifted her, her first DSLR when she was in her B school. This helped us a lot during our shoots. Whenever there is a conflict of opinion, we both sit and analyze and apply logical reasoning. Our mother has taught us to never sleep on an argument. We always sort things out before going to bed and not carry it on the next day. There are tiffs between us too but we sort it out quickly as we have bigger and better things to solve." And I turn nostalgic as I miss my sister yet again. I guess there is no bond, on Earth, like the one between two sisters. Even Sairee Chahal, the Founder of SHEROES, who has a sister, will agree with me, and so will Merril Diniz, the Communication Head at SHEROES who's sister lives in Goa! Right gals?!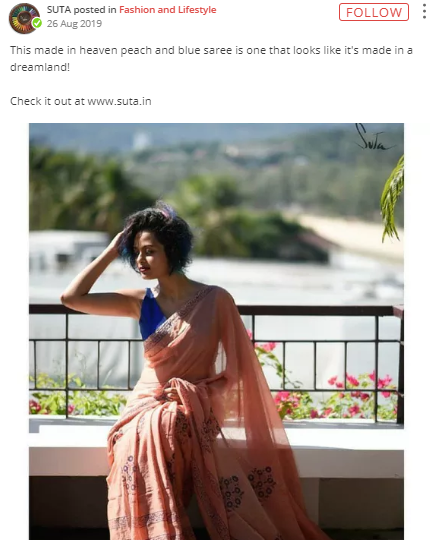 Talking about how they moved ahead from strength to strength holding each others' hands, the SUTA sisters tell me that they found the same camaraderie at SHEROES among women. A circle of sisterhood that is so heartwarming. "SHEROES is a great platform for women across various industries. It is one platform where from a housewife to a corporate women everyone interacts with each other and talks about their likes, hobbies and common interests. It is a tool for change, especially for women in high gender gap cities offering a space for appreciation, recognition, growth, and interactions. Each one has dreams and SHEROES is fueling them to power."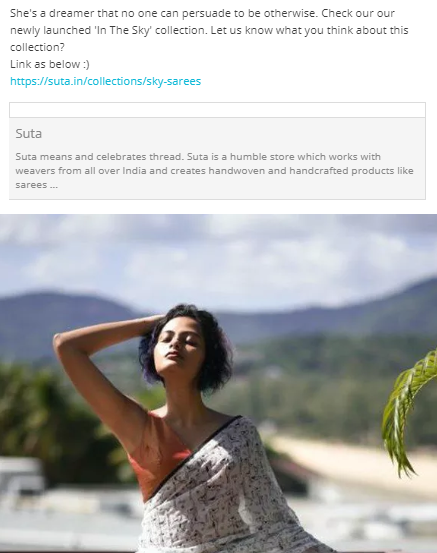 SuTa sisters continued, "We are stoked to do a workshop at Sheroes on September 21 and you must come. We have thought of styles that to be mothers, mothers, working women, and even college goers can opt for. You and your colleagues and friends must join in." I nod in affirmation with a big grin. If you are game to experiment and have a 'hatkey' sense of style, do register at this link for the September 21, 2019 event...
And I ask them what will be your joint message to women at SHEROES beyond the workshop. They utter in unison, as below:
"The most important thing is to be open to unlearn and learn, to always be proactive and never lose focus and hope. And know that, if you really are passionate and believe in your idea, it will work."
Despite all the seriousness and dedication around their work, what I gauged during the interaction was a very warm feeling and great vibes.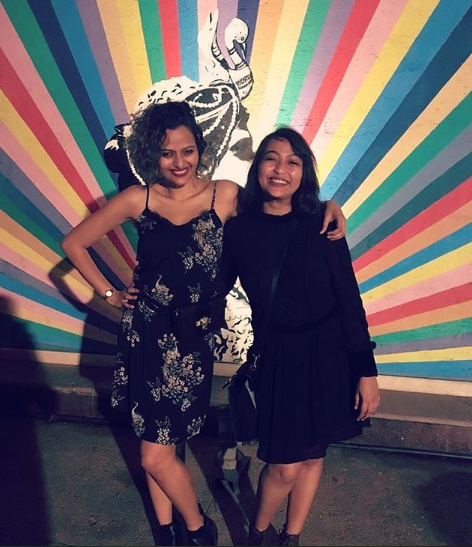 Taniya calls herself a compassionate and creative head. "I am a foodie at heart cooking is a major stressbuster for me. On occasions, I take a break from the routine and travels to unexplored and less-visited destinations," says the younger sibling.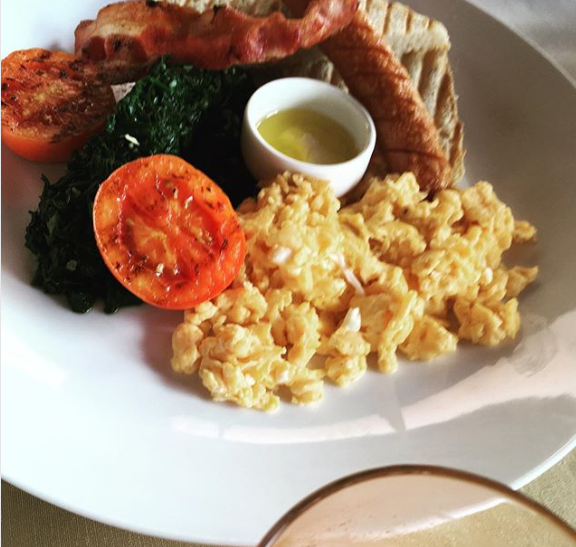 While the elder one says, "I am a hard shell. Strict and extremely particular on the outside but a softie on the inside." And I chuckle, "Arey, we elder ones are always like that no?" We laugh, as Taniya stares for a moment, winks and we all laugh together. Taniya tells me that Sujata loves singing and waltzing. And unwinding with Ram is something that Su and Ta always opt for...
And while we are chatting away to a bond that is long to stay...little Ram is back from the evening stroll with his Nanny. I take the hint and we wrap up the lovely exchange of life-stories, but not without the decision to catch up soon over coffee...whenever Su and Ta are in Delhi next! But you don't have to wait for them to come, you can connect with them straight away at HERE.
So those were two sisters, who take pride in complementing each other's skill-sets while having the same vision. From playing games in childhood, where they brought their cousins together to make products out of waste fabric and selling it on carts, to creating a Suta family today, theirs has been a heartwarming story. Suta is an extension of their strong intention to make a positive impact on society and spread love and warmth to create a happy little world.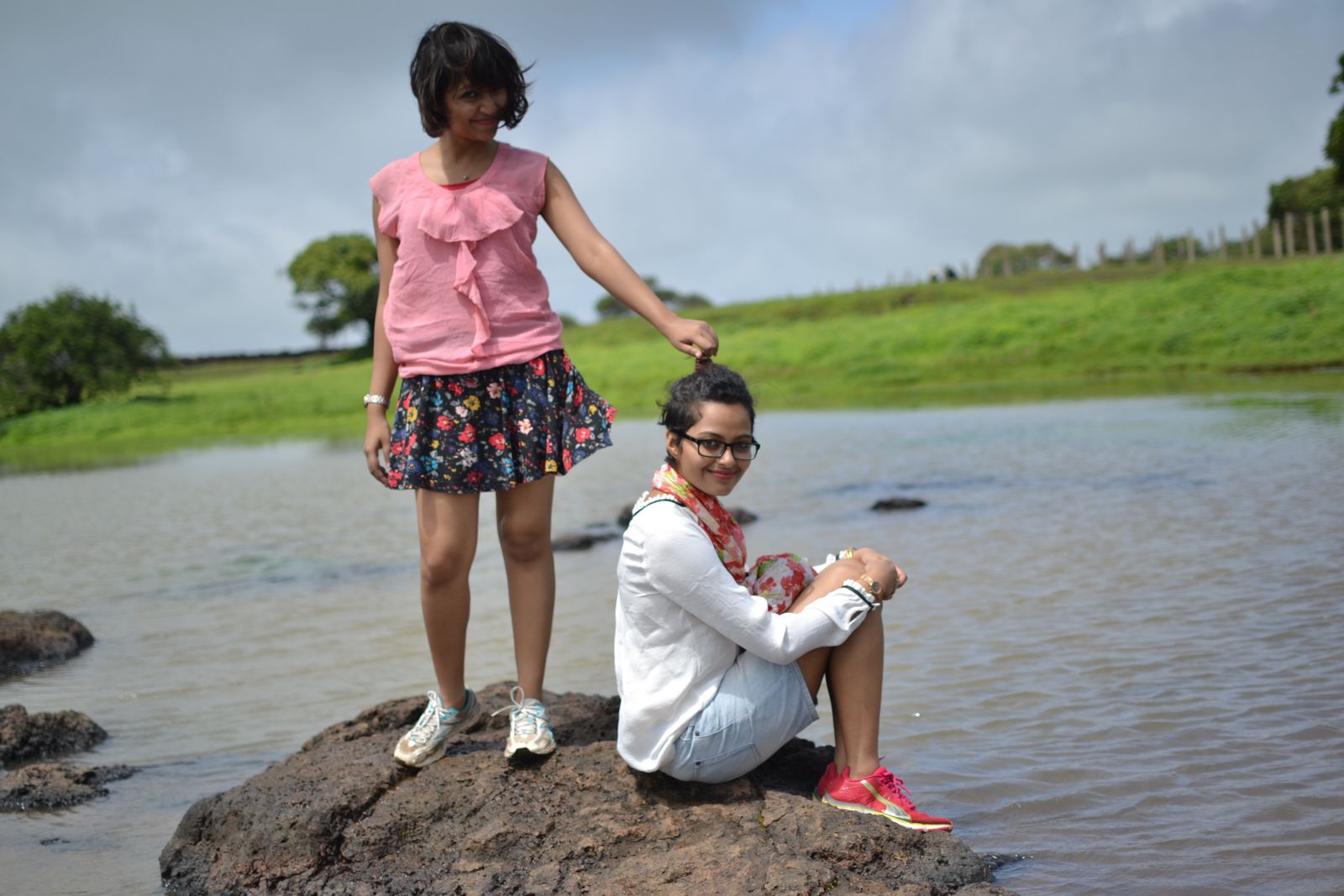 I am sure you have loved their story don't forget to share it. And yes, they are coming to give you some awesome tips in styling the saree the way you have seen them adorn in images above. If you are game to experiment and have a 'hatkey' sense of style, do register at this link for the September 21, 2019 event...
Catch you soon with another Ninja Nari in #MeetTheSheroes Series.
---

Mahima Sharma
---
---
Similar Articles You love