Meet Susmita Burman : 40-Year-Old Who Is Going On 16!
Last updated 19 Aug 2019

.

1 min read
For a Stay-At-Home-Mum Depression Is Real, And Women Are Finally Talking About it.
Today's story is about rising and shining like the Phoenix.
Just take a keen look at this post made by 41-year-old Mumbai resident Susmita Burman

Doesn't it shake you up a bit? Or more? Come January 2019. Susmita Burman rose like a Phoenix to emerge among the TOP 10 SHEROES, 2018!!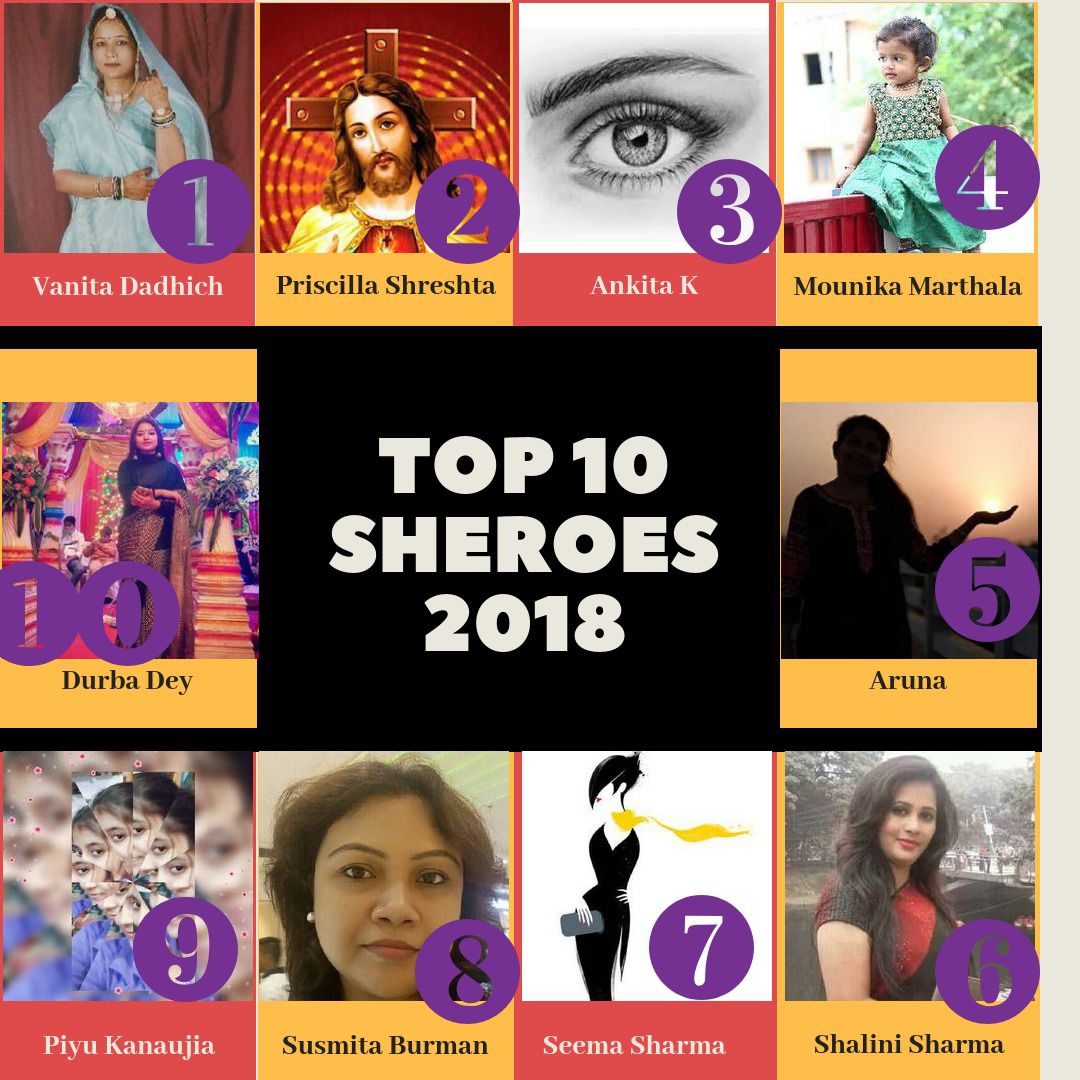 Clearly, Susmita seems to have turned around her life for good. Thus, I decided to explore more about her so that we take inspiration, motivation from her life-journey and stay strong. Isn't it?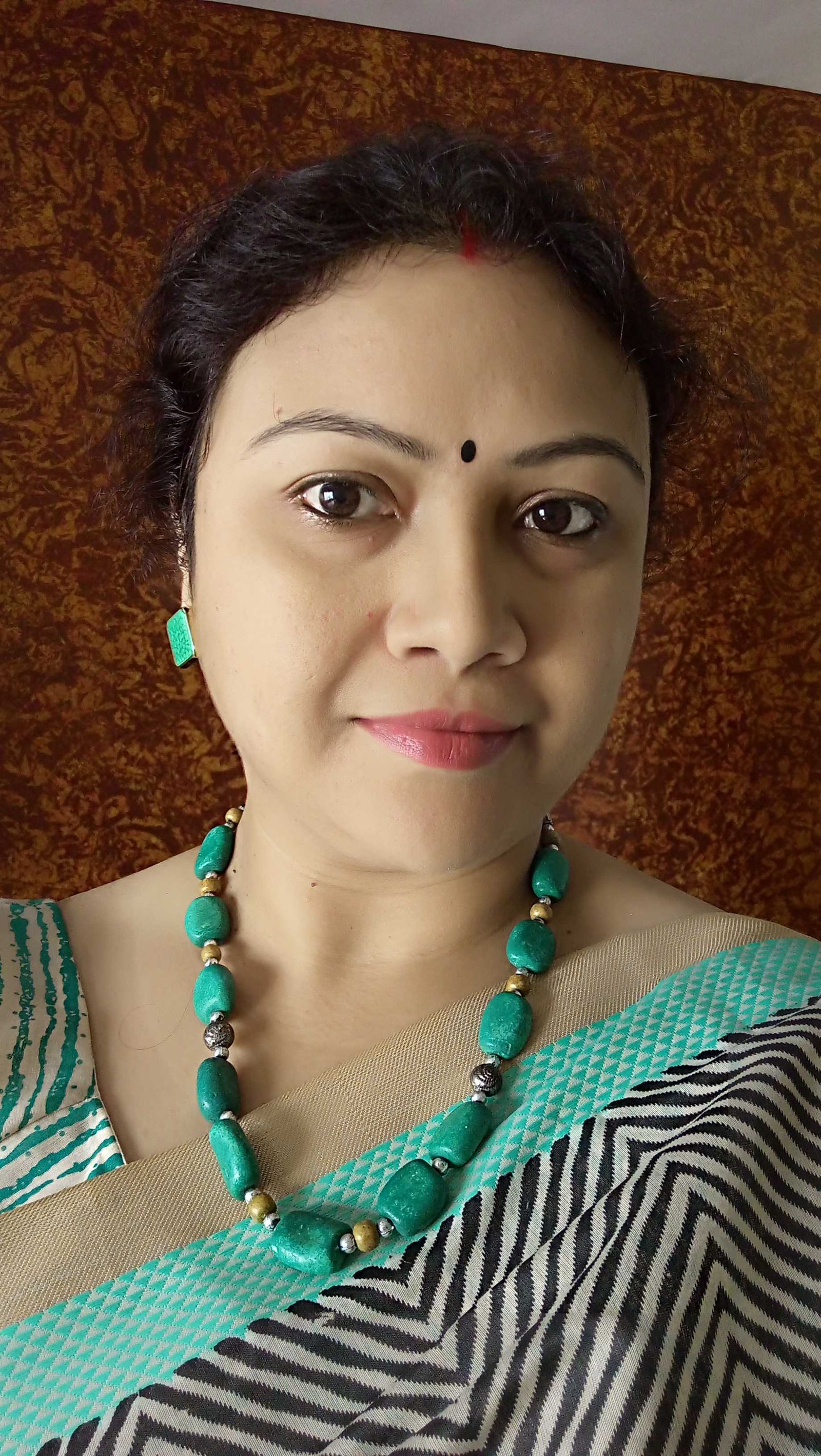 "Mahima I was an only child due to certain medical complications my mother faced while she was carrying the second baby. And thus, obviously, a very protected child who was given the horizon, the sky to expand her wings and fly. I was 24 and blissful in my job, when a marriage alliance came my way. And I will admit that I was tempted by the idea married to a defense personnel. It is a matter of pride, but then I had just stepped into my first job! " Susmita recalls as she slowly begins opening up.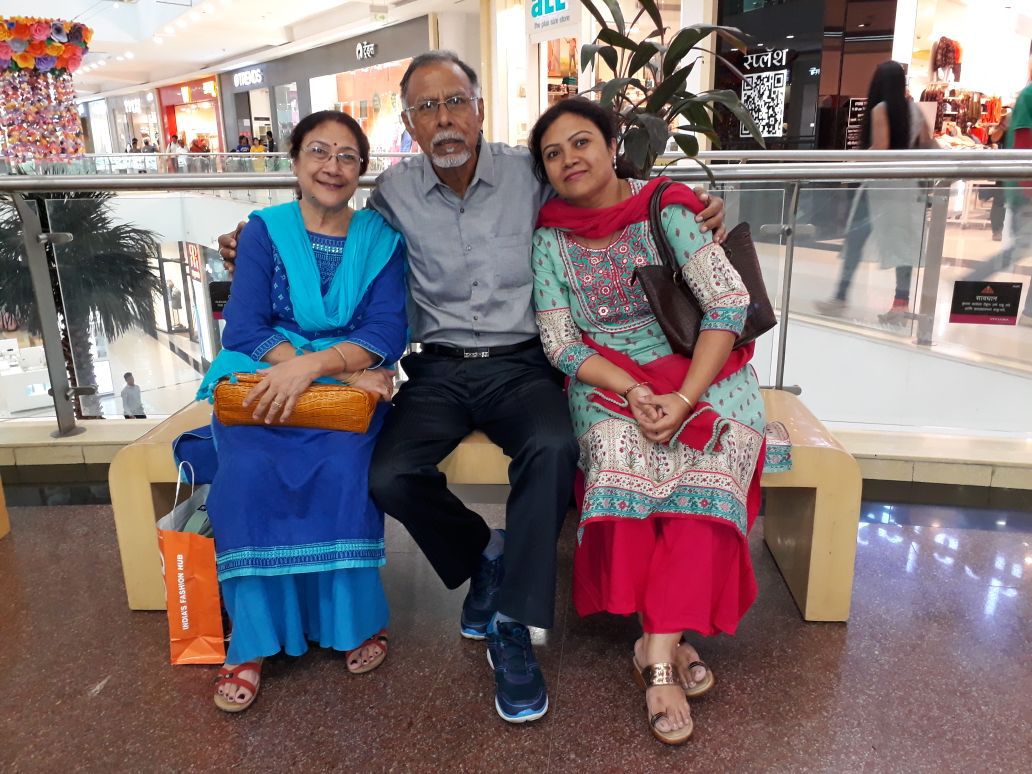 "My parents had left the final decision to me Mahima. But I could sense their willingness that I say yes. My father was nearing retirement and it was the perfect timing in terms of settling financial responsibilities related to me. More than anything Partha (my husband) & I wanted to be life partners. I will restart my career, very soon...and took the plunge in December 2001." The small-town lady from Jharkhand reveals that her life was very different from what she had lived at her maternal house.
"I had to make bitter compromises. Though my husband was a silent supporter of me through life, but I could never restart work. In 2003 the birth of my daughter slightly made things happier," recalls a fond mother who says she will give her daughter the biggest wingspan and the highest skies to scale, if that's the latter's wish!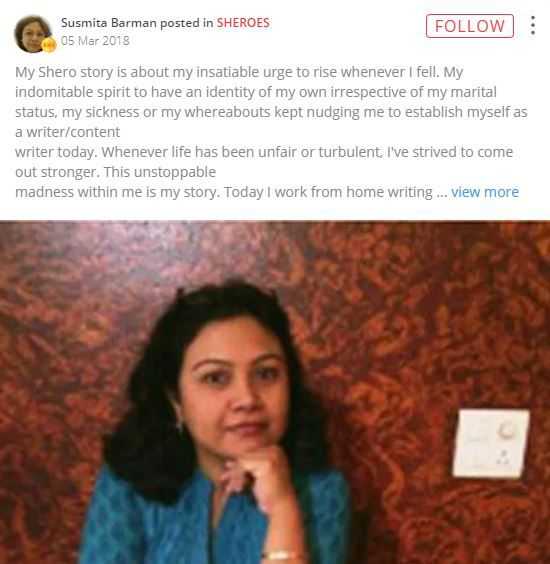 Despite being a Commerce graduate, a trained in Computerised Financial Accounting, a PG in Applied Computer Science from TCS..Susmita says she lost herself since she was not allowed by her parents-in-law to step out to work. "I was told we are pretty well to do. I wish I had discussed my career plan with her before the wedding," regrets Susmita adding, " Life teaches you a lot. And my daughter and husband were the only joy in life."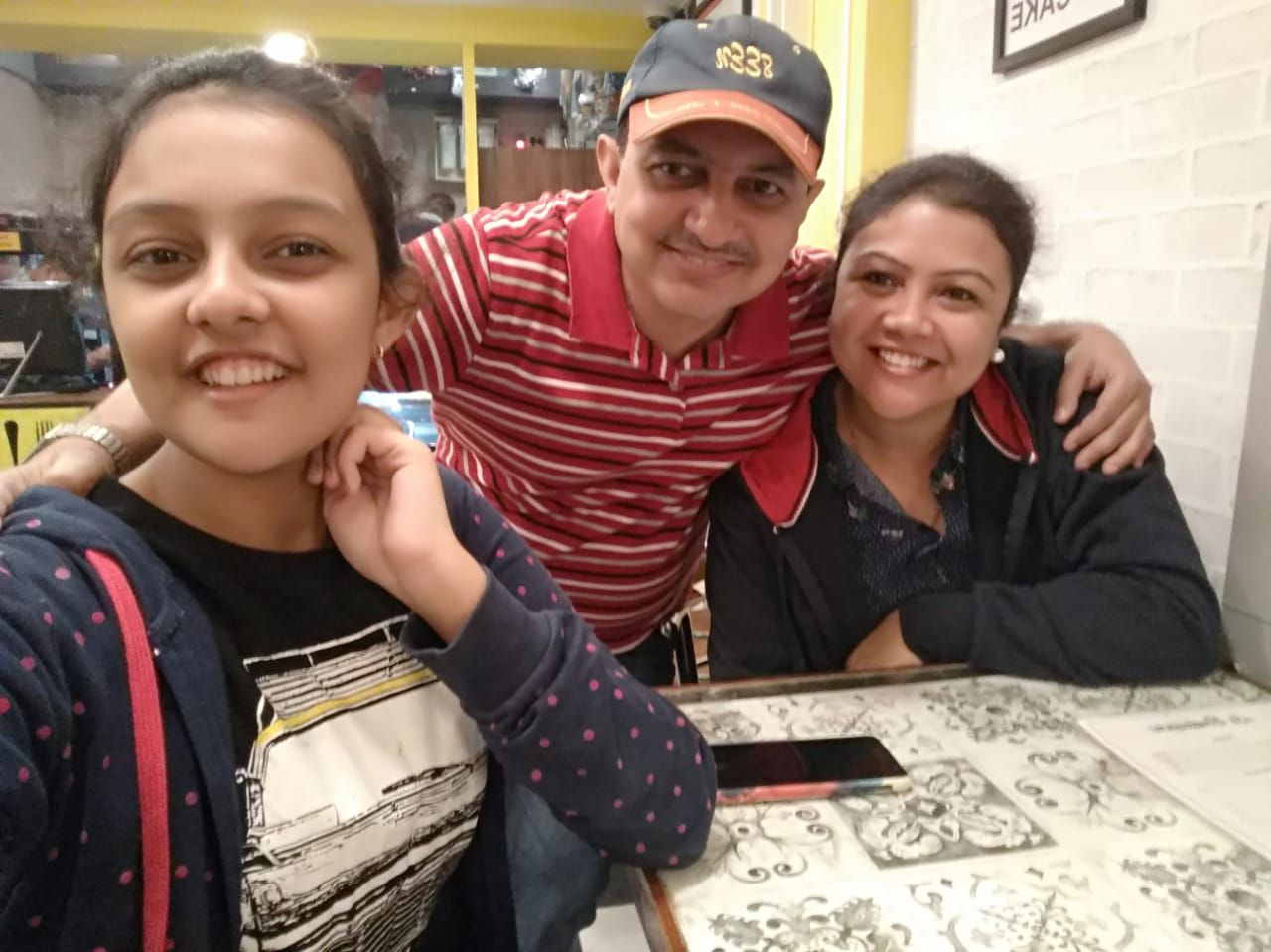 She recalls how her father-in-law passed away; how she became the care-giver to her mom-in-law as well as her daughter; but also how she had not lost all hopes to restart a career. She was rather determined, "Time had changed my equation with my mother-in-law towards a better life, and I knew it was perhaps my chance to rise and shine."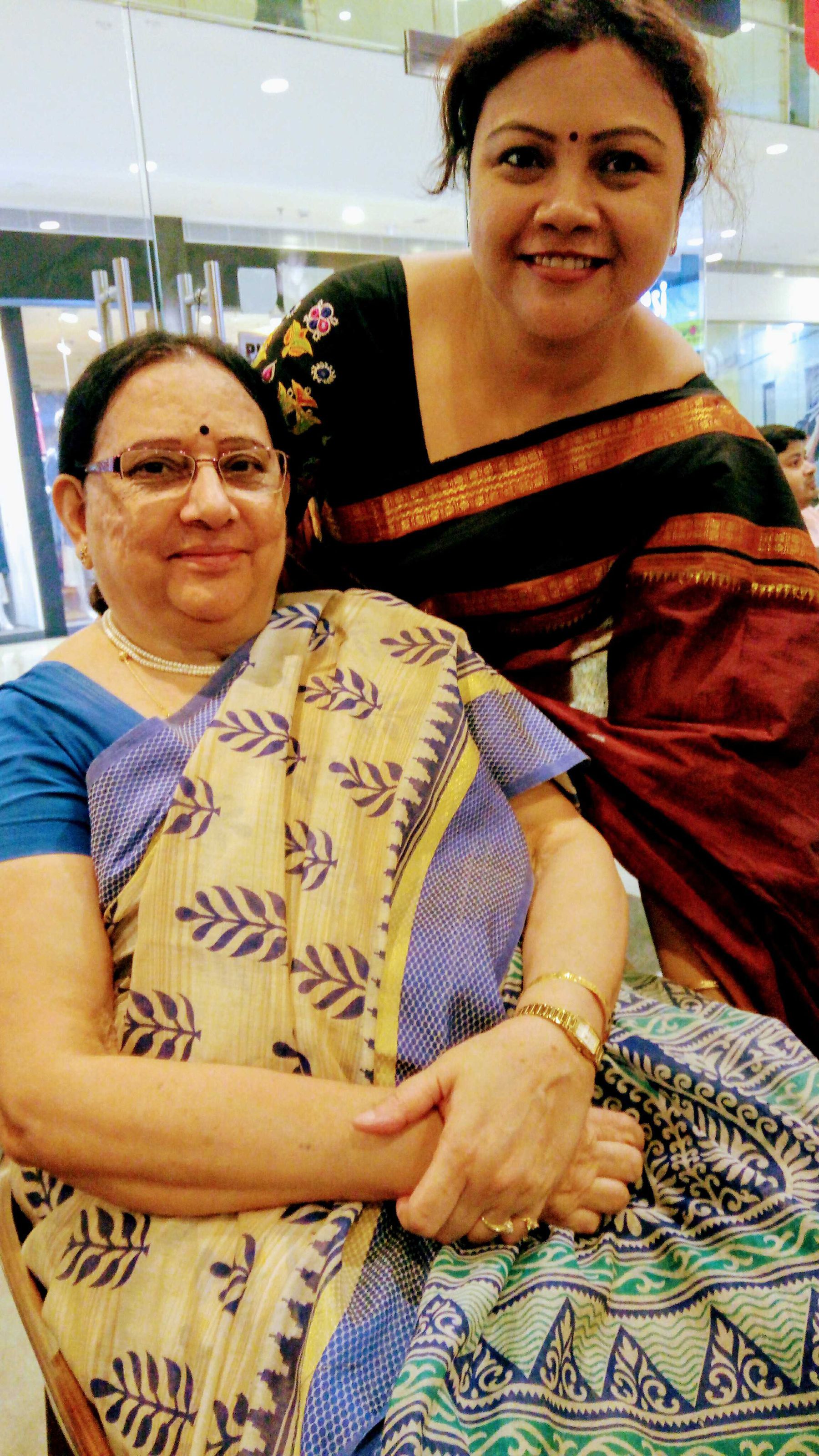 Recalls a jubilant Susmita, "It was 2007 & I was desperate. 6 years of marriage and 4 years of motherhood just didn't allow me to live my career plans. I badly wanted to set an example and told myself, "Enough is enough! Time to act". And I sprung at the first opportunity that came my way in the form if initially being a substitute teacher at my daughter's playschool. I joined my daughter's preschool full-time later the same year. Finally, I was seeing the end of the road!"
But then destiny had other plans and in her second breath, she details. In May 2008, she had her first PSVT attack - her heart had developed a faulty electrical circuit which manipulates the normal heartbeat. She recalls, "Lying on the ICU bed, I was asking myself a million questions. My daughter's cherubic face flashed before me. This condition went on till 2013. And to add woes to it, in 2010 an auto-immune condition triggered reactive arthritis. While I was just trying to settle with these two life-changing ailments, that Mumbai called us. My husband had turned an HR entrepreneurial partner. And Mumbai was our final destination then. So it was like a complete overhaul in life. Seven years of grooming the tiny tots in school and suddenly again I was being asked by life to restart!" Susmita went on venting out her emotions in one single breath.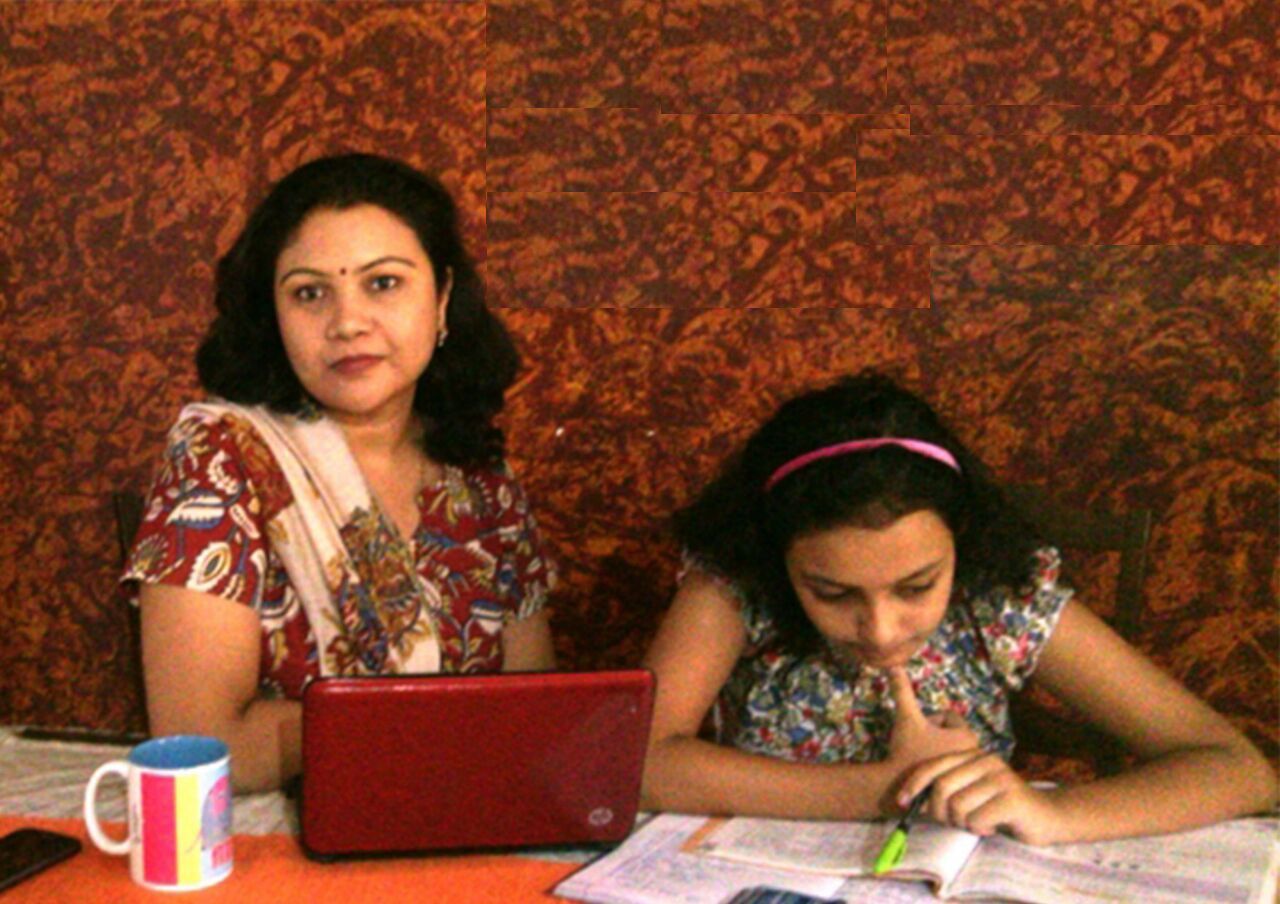 She accepts how her daughter and husband picked up the new surroundings and new lifestyle too well and too fast. But also how she had lost herself. sinking deeper and deeper into depression, something dawned on her one evening, "In 2014, one evening I told my husband. 'I need help. Come with me to the clinical psychiatrist tomorrow morning.' This decision of mine was the life changer."
And Susmita's tone suddenly went high and assertive," Ladies! High functioning depression goes unnoticed but wrecks you inside. Be vocal about your feelings. Have self-empathy, self-care and refrain from regretting the rest of your lives.
She told me how she now works from home as a content developer for a Bangalore based firm. As part of their learning services team, her work has been mostly related to e-learning and developing app based skill-sets (English grammar & Maths; grades 1 to 5) for school children, spoken English modules for young adults from tier II & III schools and colleges. Plus, she is also working as a freelance as a content writer with writing & editing firms.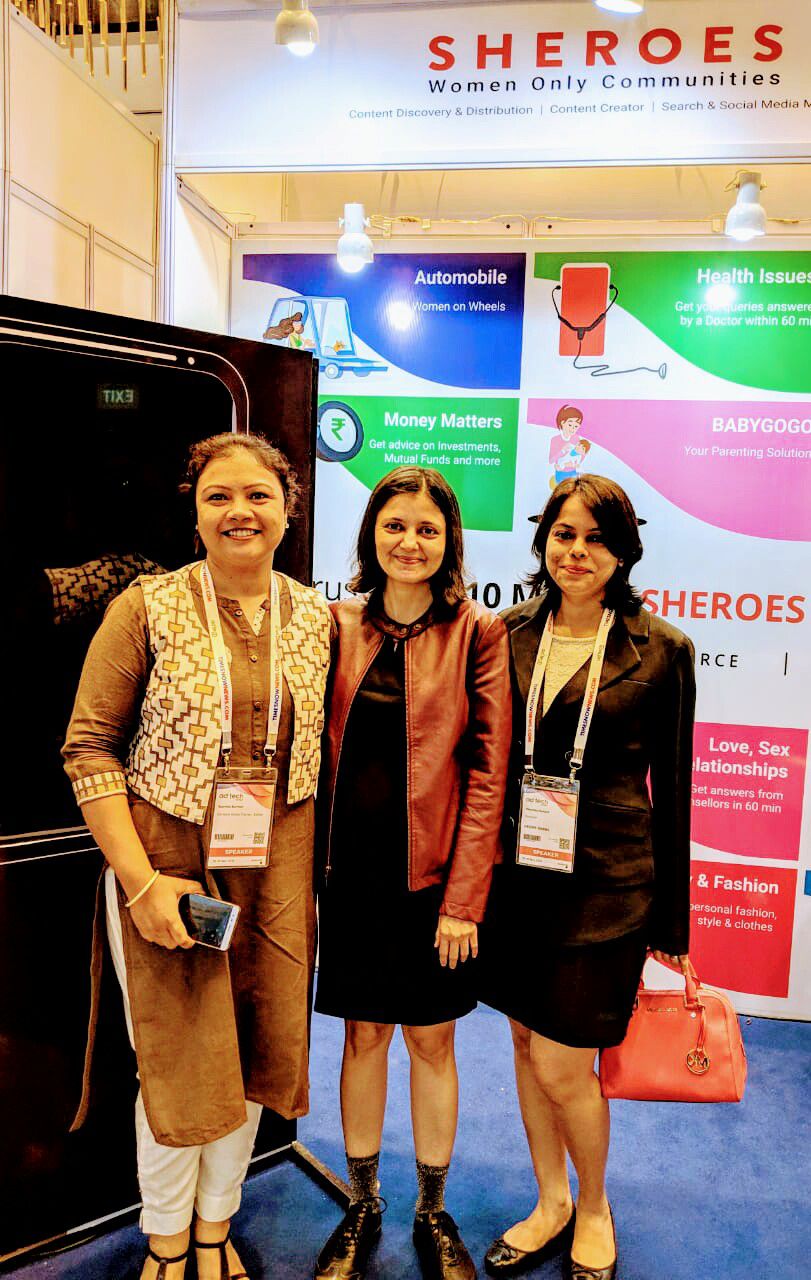 And she credits SHEROES for the same, "SHEROES popped up during an internet search in 2014. I registered with SHEROES and created my profile. I was looking for a work-from-home job and I learnt about Sairee Chahal and her venture. Those times SHEROES was called FLEXIMOMS. Then four years later, last year, I downloaded the SHEROES App to explore it. Since then I will say it has been a great journey. My biggest takeaway from SHEROES has been community love. How impact full and strong community relations can be, women supporting women, women empowering women. We uplift and enrich each other's lives," Susmita went all praise about SHEROES.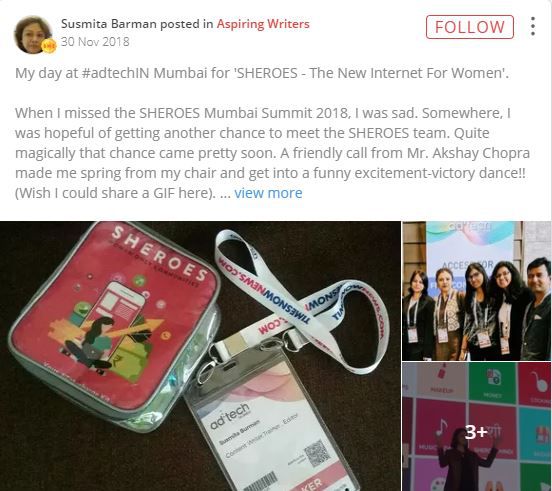 "SHEROES opened my networking floodgates. I've attended 2 Mumbai SHEROES Share Circles. In November 2018, I received an invite to be a SHEROES panel member and join founder Sairee Chahal in her keynote presentation along with other ladies on how SHEROES is the new #WomensInternet. The inner journey that I'm undergoing, is making me stronger and more empathetic. Professionally and personally. My SHEROES life has been a big game changer" credits Susmita
She was recently also very active at the WIKI_EDITHON that SHEROES has organised in December 2018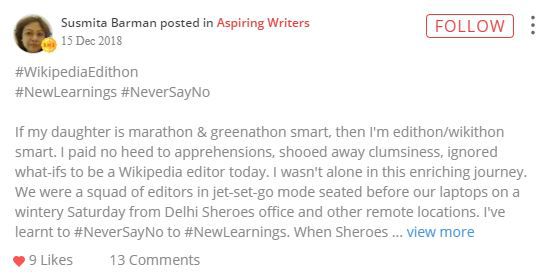 And she has a certain joy in her voice when she details more, which obviously comes from chasing her passion now. " Last year, Merril Diniz from SHEROES put me to write/edit stories on behalf of SHEROES blog in Youth Ki Awaaz (YKA). A big opportunity! SHEROES, Merril gave me a chance to publish it in my name. I was on top of the moon! chuckles Susmita Burman like her a teenage girl. Clearly, life has come back to her once lifeless soul. And SHEROES must be really proud of this! And it reflects through this bold article she recently penned for YKA.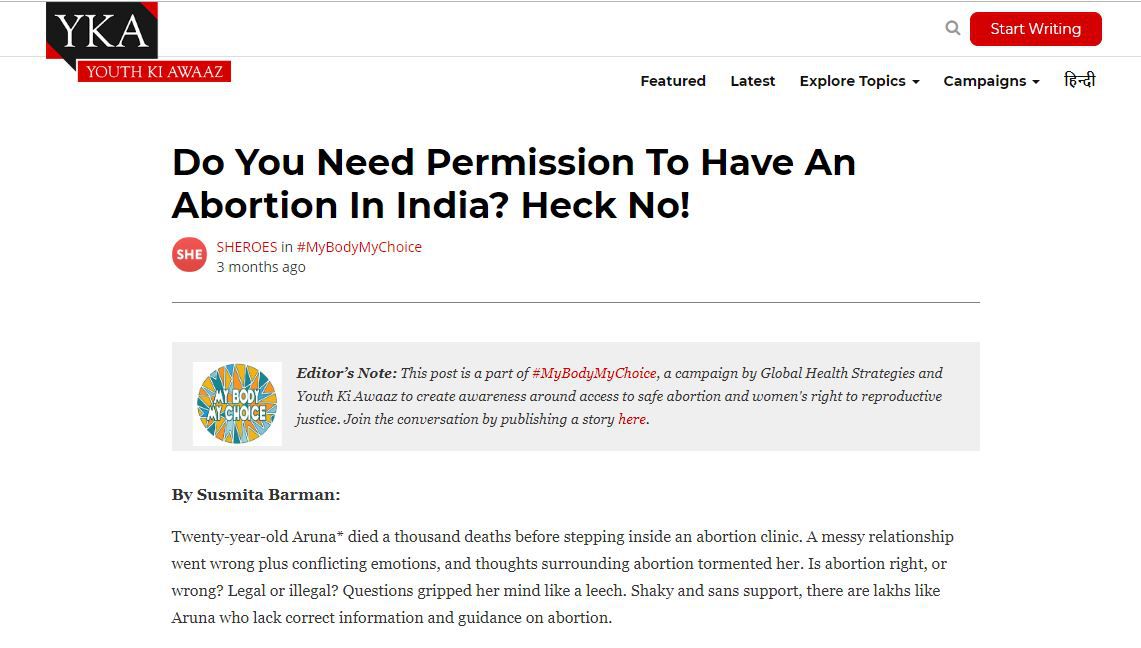 So now who is Susmita Burman at heart, now that she has found her lost self? And how would she like to motivate the world?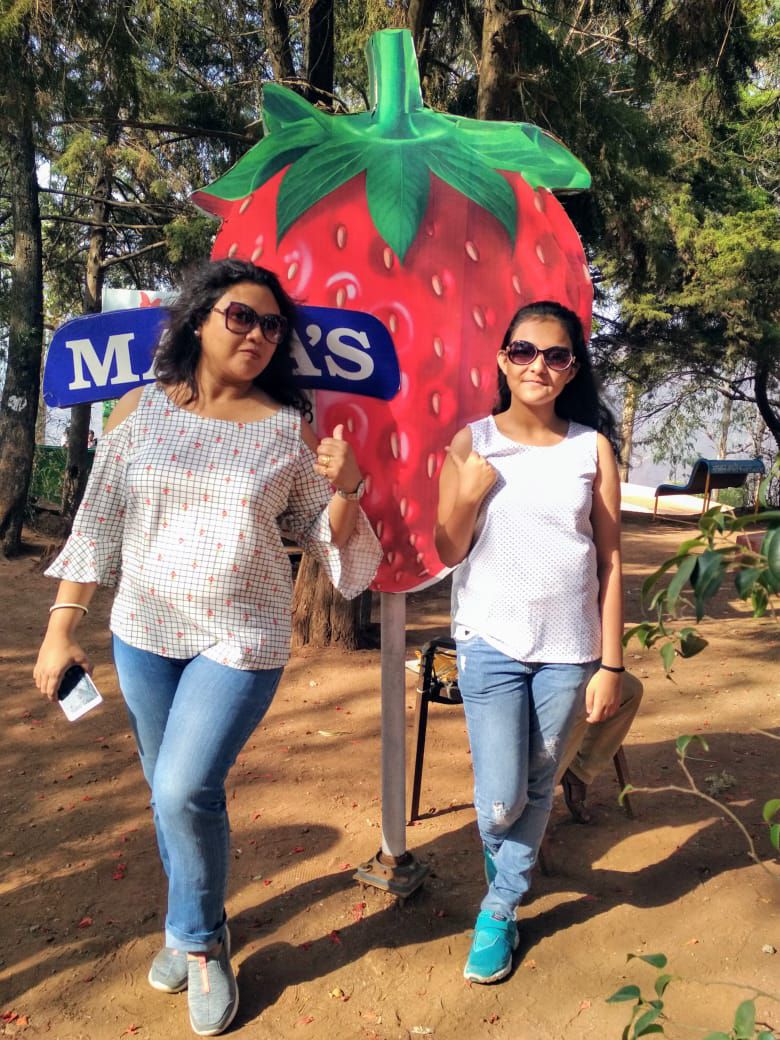 "Well Mahima, I am a simple fun-loving woman who loves to travel, swim and cook with and for my daughter. I enjoy karaoke singing and I can burn the dance floor. I've anchored few cultural events and conducted Tambolas," she laughs adding : I am a stuttering lamp…a colourful kite in the blue sky…like a fledgling that takes to flight.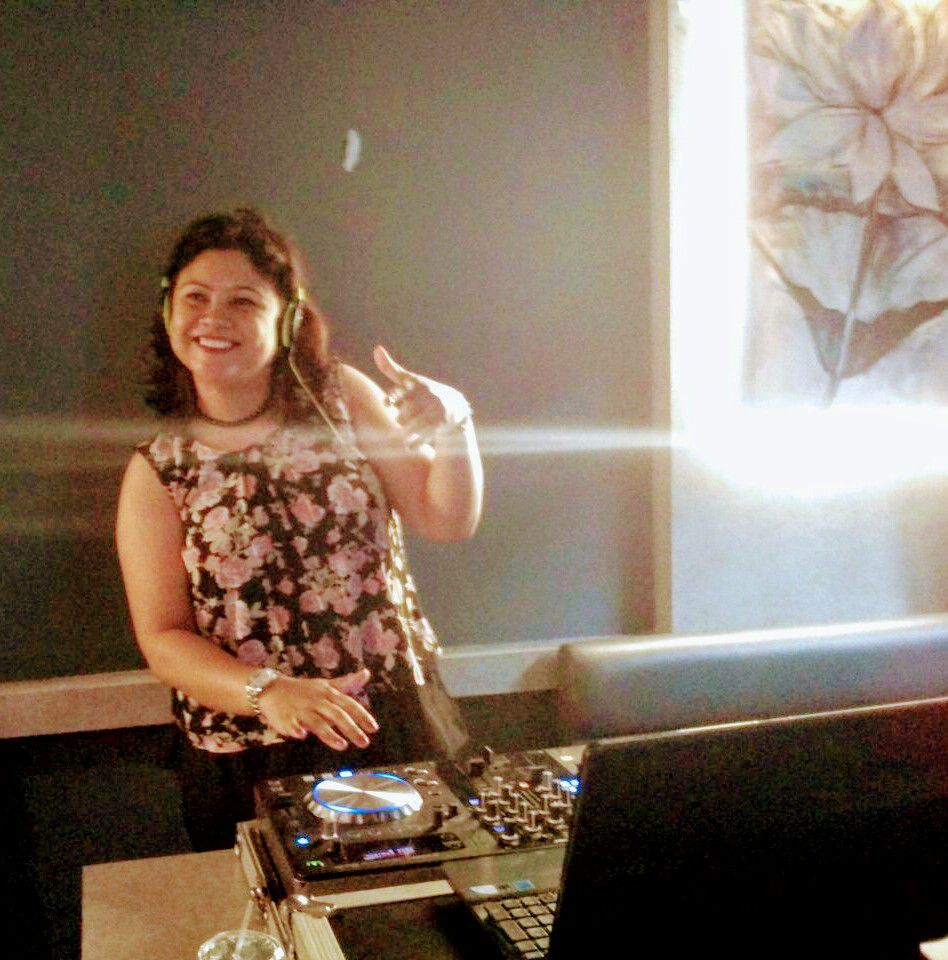 And she leaves us with a beautiful Bollywood melody as inspiration:
"Kanto se khich ke ye aanchal

Tod ke badhan baadhe paayal

Koi na roko dil ki udaan ko

Dil vo chalaa ha ha haa haa haa haa

Aaj phir jine ki tamannaa hai…"
The crux is
"I wish to pull myself away from a thorny life; breakaway from all barriers because my heart wants to chase a passionate life...because today I wish to live for ME!"
She signs off adding,
"I think as women we tend to neglect our inner well-being. In the roller-coaster ride of life I've ignored my inner self and while I did what my heart told me, I coped with stress management. So you too fill the gaps, don't be shy to seek help. Love yourself before you can love others."
If #HerStory has motivated you, don't forget to pour love in the comments column and do share it among your circle as we all need motivation in life. You can follow Susmita on SHEROES.
---

Mahima Sharma
---
---
Similar Articles You love