Facing Interview: 11 Best Tips to get job (with DOs & Don'Ts)
Last updated 19 Sep 2020

.

19 min read
No matter how confident you are, when it comes to giving a job interview, you have to admit that you get butterflies in your stomach. It happens to the best of us. Especially when it's for starting a new job that you really, really want.
Let's look 11 best job Interview tips and advice that will help you in cracking those tough-looking Interviews questions:
Tip #1. Interviews are always "All About You!"
Of course, it is! And you have to have your own benchmark and standards to make a good impression.
You also have to have confidence in yourself. A lot of us don't believe, truly believe, that we are good enough for a huge brand. And that's the first step to failure.
Tip #2. Steps To Prepare For A Job Interview?
Before facing an interview, ask yourself, "How can I be successful in an interview?"
And get the answer by following these steps:
Step-1. Research, Read, Learn about Interviewing Company:
Get as familiar with the interviewing organisation and its products as you can. Unfamiliar terms are okay too. You are not expected to know the intricacies of their product but you can look up their meanings, just in case.
Step-2. Ask Questions in the Interview:
Make a list of things that you want to ask your interviewer. For example: your role, work hours, something about the company too will do. But do not start questions immediately after entering the room. Wait for your turn as you will get a chance. For this purpose, you should prepare a list of questions.
Step-3. Think As The Interviewing Employer:
Put yourself in your hiring managers shoes. Ask yourself, "What could be some of the things this manager might be dealing with on a daily basis?"
If you want to make a good impression in an interview, this answer will be the first step.
Step-4. Interview Yourself:
Stand in front of a mirror and interview yourself. Make a list of possible questions and keep them in front. Try to answer these questions and watch your fluency and confidence.
Repeat and improve. This one always works for me.
Tip #3. For Any Interview Clothes Matter
Decide what you're going to wear at least two nights in advance. Try out different combinations so that you can have three options on the day of the interview.
Pro tip: Do not try any new clothes or style for the interview. Always choose a cloth on the basis of demand for the interview and your ease.
Iron Your Clothes Before Interview:
Iron your clothes the night before and clean your footwear. Wear sensible wedges if you can handle them or formal flat, closed-toe shoes that match with the outfit.
Stick to black or nude shades in shoes; no bright reds or animal prints, please.
Wear formal business clothes - a knee length skirt that isn't too tight with a formal blouse and a jacket is good, so is a pair of trousers that fit well. You could also wear a formal, Indian salwar kameez if you're not comfortable in Western wear.
Make sure that the kurta is of a sensible colour. Don't overdo the make-up and accessories. Oh! And be sure to wear a watch.
Handbags must be formal, sensible ones, not the jazzy, blingy kinds that we see these days.
Do an Trial Run to the Interview Location:
If the location is far, travel one day in advance to see where the exact location of the office is. In this way, you will know what time to leave home.
Tip #4. Interview Essentials To Carry
A black leather portfolio with a clean, white notepad and a pen that works. You can jot down your questions on the notepad. Make sure to also write the name, number and address of the person you're meeting at the workplace.
Imagine that you forget your phone at home and realise it midway, or the phone conks off while you're travelling!
You may also like to read: Hiring strategies followed by startups.
Tip #5. The Interview Day Preparation
Be Punctual in the Interview:
There are people who have lost good opportunities just because they've been late for an interview.
Reaching early will give you an opportunity to freshen up and calm down. You don't want to have to run up the stairs and reach the lobby huffing and puffing, enough to bring the house down with a sweaty forehead and eyeliner streaming down your cheeks because your eyelids are sweating. No missy no!
Arriving early will also allow you some free time to watch the people around you. There's a lot to be learned by watching the employees of an organisation interact with each other - are they happy, do they speak well and carry themselves well, are they friendly, do they look like people you would want to work with.
Be Present in the Interview Moment:
Smile at the receptionist, thank him or her and walk confidently towards the interview room. This is your moment lady and you gotta rock.
Make sure you walk into the room oozing of confidence and professional friendliness. A smile is your best accessory. Don't overdo it though!
Also, don't rush into the room - knock politely and open the door carefully. Greet your interviewer with a smile and a professional Hello.
Tip #6. During The Interview
Make notes while the interviewer is speaking. Don't write an entire blog though. You might get so lost in the comfortable action of writing to soothe your nerves, that you may forget about the interviewer...naah..just kidding..but seriously - take small notes but not stories.
Let your spirit not wander:
Do not spend time criticising yourself after each answer and let your soul wander. Live for the moment and stay in your senses.
Nods with Interviewer are important:
Verbal and non-verbal nods are important. Don't shake your head vigorously though at everything your interviewer is saying.
Tip #7. The Tricky Interview Questions
There are some very common yet tricky interview quetions which are certain to come during any kind of interview. You must be well prepared for these questions as well by following these tips:
Don't just say, "Well because I am smart and hardworking and punctual."
You can say " That's a good question and I understand why you ask me that. I've done some reading and I understand that some of the issues you need to fix around here are: A, B, C. I've dealt with the same issues at my previous workplace, so why don't I tell you how I handled them and helped sort them out."
OR
"You told me that you need someone with an in-depth understanding of customer service and experience with Learning Management Systems. Well, I must tell you about my experiences with the same." Once you're done, say, "Let me know if there is anything I've left out" or are there other areas that we haven't discussed?"
Take a copy of the job description with you and look up the points that you will have marked before the interview. Refer to a couple of points and share your level of experience with them.
The next dreaded one:
You can practice this answer well in advance since most people will ask you this question. This knowledge gives you the opportunity to structure your answer.
You can tell answer to these questions for the interview question tell me about yourself
Your current position
A short and significant past: Do not go into too many details. Highlight the big brands.
What you're doing now in one line
My Future: I see myself as a leader in Customer Service
You could also say, "I think I'm a good fit here because I'm passionate about customer service and I have worked with various cultures and am well travelled too. Travelling has given me the opportunity to understand people from varied perspectives and understand that every culture is different. This helps when I manage Customer Escalations."
OR
"I'm excited to work with your organisation because I have friends who have used your product and have dealt with your service centre and they are full of praise for the way your employees manage their problems and come up with quick and relevant solutions."
Tip #8. Dear Interviewee: You are a professional not a beggar
Do not beg for the job or appear too keen. You will not ace an interview if you appear needy or too eager.
Candidates who are confident in themselves and their worth, definitely stand a better chance of getting the job than people who almost beg for the job.
On the flip side, you can be crazy and get the job (like these people).
Tip #9. Telephonic or video interviews
In this tech-savvy world, it is highly likely that you might have to have the interview over the phone or via a video conference. So you want to make sure that you get the below things right: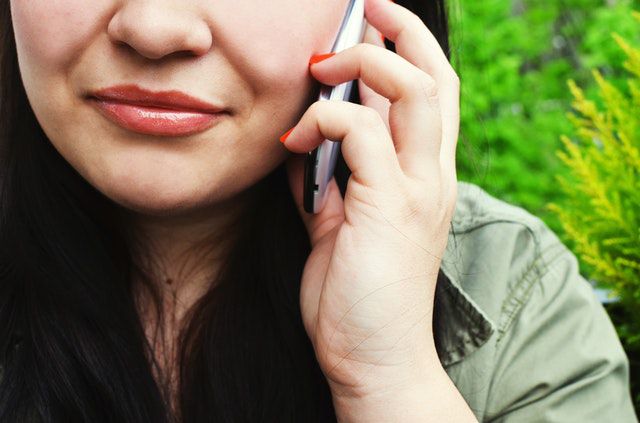 Make sure that all the equipment required for the interview is working. Do a test run an hour before the interview starts.
You must be in a proper location for the interview. The background must be neutral and generic like a plain wall or a meeting room, if possible. No flashy lights or noisy spaces.
Practice the interview with a friend. In this way, they will be able to give you feedback on your body language and how you look in the camera or sound on the phone.
Look into the camera when speaking and don't get distracted by things in the background.
Smile, but not like a Cheshire Cat.
Switch off your phone and instruct people that they must not disturb you at any cost.
Make notes during the interview.
If the sound is bad, wait for a few seconds before you respond to the interviewer so that you don't speak over them.
Speak in a normal voice and don't fake an accent.
Dress professionally.
If you are unfamiliar with the equipment and software or hardware, practice before the interview for a few days.
Have a backup plan if something goes wrong on the day of the interview.
In case of a power failure or other unforeseen problems, be honest with the interviewer and request to reschedule. Most interviewers will understand and oblige.
Tip #10. Don'ts of an Interview
Don't be late. Reach the interview venue on time.
Don't be over friendly
Don't appear defensive and aggressive
Don't laugh too loud
Don't crack stupid jokes, just because your interviewer appears friendly.
Do not touch your interviewer on the arm or shoulder.
Don't wear inappropriate clothing.
Don't land up without copies of your resume.
Don't forget to switch off your phone before you enter the room. You don't want it suddenly going off in between the interview.
Some things to not say at an interview
Oh, my previous manager was a jerk.
I had a horrible team.
The company isn't all it's made out to be.
I hated the culture there.
Don't use swear or slang words even by mistake.
Name dropping is a complete no-no.
I don't know if I will fit in.
I don't know if I am right for the role.
Tip #11. Last but most Important Interview Tip
This is not an end. It never will be. It happens to every one of us. We often fear of what happens we are not selected?
If you can, just stop feeding your mind with negative thoughts. You'll always get opportunities. Just be calm and prepare smart.
I hope these tips help you land that dream job and if you don't get the job, no worries, you're more confident than you were before! All the Best!
In case you need further direction with Job Interviews, do comment here or you can also join our women-only community.
---

Dawn Young
---
---
Similar Articles You love