How Two Friends Embarked From Their High Paying Jobs to Pursue Their Passion for Travel
Last updated 27 Jul 2018

.

1 min read
In a world full of entrepreneurial ventures, there are a few stories that strike the right chord, especially if it involves traveling. Travelling has become another way of life, a much needed time away from the hustle and bustle of work - when one feels that one deserves that break for all the hard work that is being put in. And what could be better than someone presenting you a complete plan on a plate, to that much-awaited road trip you've been wanting to take?
Medha and Sujal have been doing exactly that for almost 3 years now. Being passionate travelers who loved road tripping, this was an idea that helped them venture into entrepreneurship too.
Medha loves to travel and shares this passion with Sujal.
Their friendship goes back to their college days when they became travel buddies. Their professional experiences and outlook towards travel have complimented most of their trips. Medha enjoys exploring places off the beaten track. Before making travel her full-time career, she worked as a finance professional for 11 years for globally renowned companies like Mercedes-Benz, General Electric, and Infosys.
Just like Medha, traveling makes Sujal the happiest. She loves exploring the world on wheels and has been on road trips in India, US, Spain, and Turkey.
Prior to co-founding Embarq, she was the Vice President at a Mumbai based investment bank, Ambit Holdings. She has worked in the field of Human Resources for 14 years, for companies like Lehman Brothers and Infosys.
We spoke to them about their business baby and here's some inspiration for you.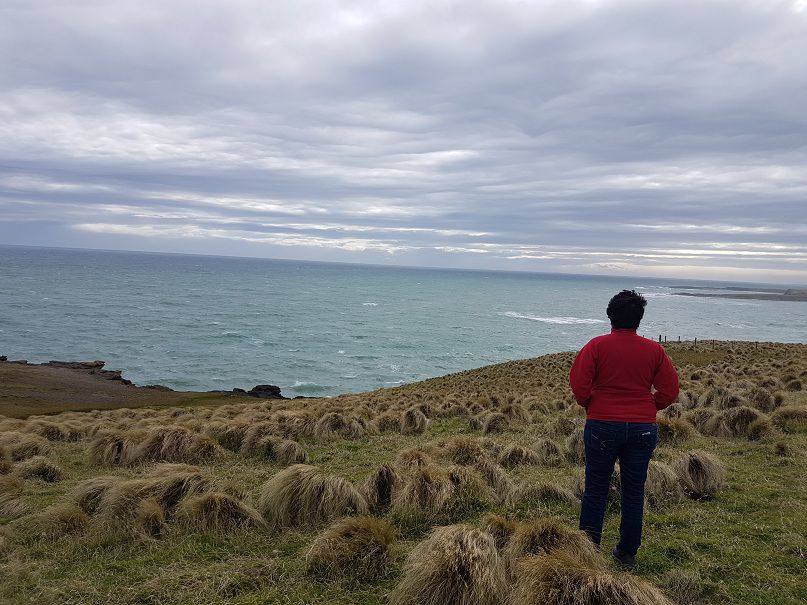 Embarking On A Business Journey
Leaving a cushy, high paying job to start something on your own is always scary. It can be very overwhelming but extremely exciting at the same time. The decision to take the plunge becomes easier when you are partnering with a close friend that you can completely trust.
Starting on your own is a real test of your mettle. We have had a roller coaster ride so far and we both have enjoyed it. There have been wonderful experiences that we've had, and continue to have. It is hard to pen down everything here but we can say that it is something we will always carry on our sleeve.
It is essential to know that it is a part of the journey to feel dejected but it is more important to find your spirit again.
When you are an entrepreneur, you take on various responsibilities. We both encourage each other and also help each other to keep it real. When we started out, we had a lot of people doubting us because what we offer is so niche. People tried to dissuade us from what we were planning. Since there were no other similar service providers to compare, it was easy to slip into self-doubt, especially when we hit a low patch.
This was the time we learnt our biggest lesson - it is highly important to have complete faith in your product.
Our passion led us to begin Embarq and it is what keeps us going. It is all about the journey after all. While you have to be agile and adaptive, you cannot keep doubting what you planned. Keep the faith strong and don't let it dwindle because of temporary hurdles.
We have our ups and downs but we always motivate each other. In times of despair, we rely on the other person. These conversations and discussions help us to stay grounded and to give our best.
Our reason to begin this venture is something we use as an inspiration because it is important to keep the faith.
We had shortlisted several options for the name of our venture. We are travelers and we didn't want to restrict ourselves to car or bike trips. This was the name we all agreed upon and felt that it resembled our ideas best. For it is always about the journey, thus 'Embarq'.
(Also read about this Woman, who's Ensuring A Gala Time For Travel Enthusiast Women)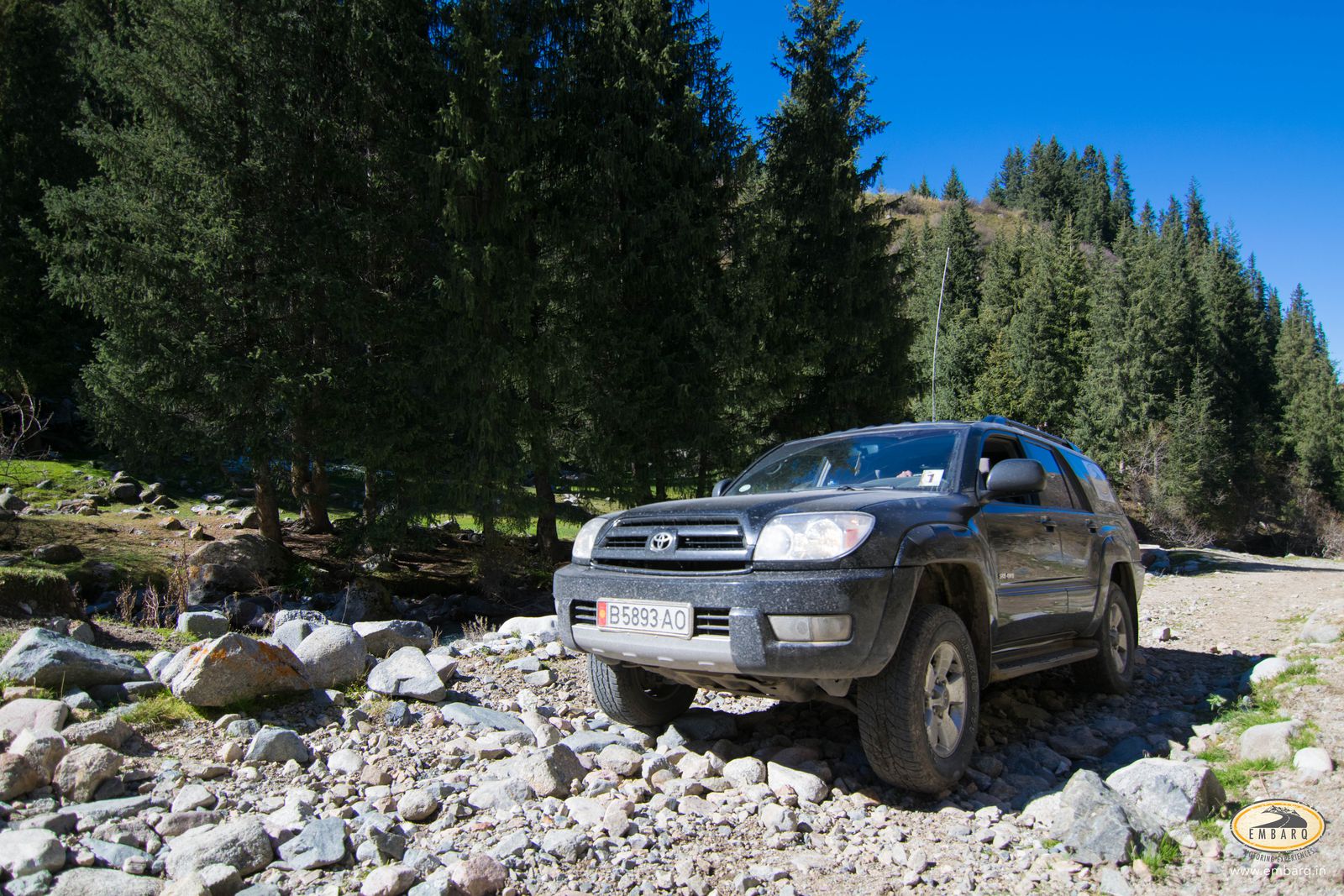 Friends and Business Partners
We studied together in college and we both love traveling as well as driving. We became friends, thanks to these common interests, and began to take many trips together.
In the process, we learned a lot about each other. We began to support and look out for each other on these trips and became total travel buddies. When you travel with someone, it's important to be in sync and have a complete understanding. Like everyone else, we also parted ways to pursue our careers after we finished our masters in Pune.
But this very love for traveling brought us together in 2015 when we successfully did an overland trip to Morocco across 16 countries covering a distance of 23,000 km in 57 days.
During this trip, we realized that this was our calling and hence, started Embarq Motorworld in October 2015, just after our return in August.
Our road trip helped us learn more about each other, especially as individuals. Our experiences have made us a better team. We have a mutual admiration for each other's skills and competencies so we're less of partners and more of colleagues wanting the same results, which is to give the best travel experiences to the travelers.
We also learn a lot every day because we think differently, we learn from our mistakes and achievements. Absolute trust in each other is what makes working together a lot more efficient and fun.
It is never hard to work with a friend that you know well and have traveled with. It helps to have a woman business partner because we understand each other better and always have the required support.
Making Travelling A True Experience
We wanted to bring the experience of overland travel to people who would want to do road-trips. With our assistance, it could be safer, easier and more enjoyable for them. They wouldn't have to face issues like we did, in turn helping them focus on the drive and the journey.
We believe that when one travels, it should be about the journey and not about other things.
We like the planning process to be inclusive. We bring the motoring experience alive in our trips. We have personal recommendations and have hand-picked the routes ourselves so that it is all about enjoying the roads and not fussing over maps for our clients.
We have limited seats, therefore, we allow bookings on a 'first come first serve' basis. We like to know the reasons of our clients for taking a particular trip and also understand their past experience in driving, riding and crisis management. We then sign them up based on the information they have shared with us.
Once they're on board, we hand over complete information regarding the trip. We also provide material on driving instructions, how to prep, detailed travel advisory and all the assistance in getting ready for the trip. Before we flag off, we have a briefing session with all the participants. We also connect with our clients individually over the phone to ensure complete preparation, precaution and to make them aware of what to expect on the journey.
Another crucial criterion is skill - it is important to be an ideal rider or driver even for the experienced members who are participating in the trip. We have local partners across every country that we plan to visit, to ensure that there are no stones left unturned for an amazing experience.
What Is #WomenCrossingBoundaries?
We, along with Western India Automobile Association (WIAA), are organizing an all-women car and motorcycle road-trip to Thailand - #WomenCrossingBoundaries. It is a 15-day trip covering over 2,500 km of excitement.
We will flag off from Guwahati on 20th October 2018 and reach Bangkok on 4th November 2018. We will reach the beautiful Imphal to cross the Indian border into Myanmar, driving through its gorgeous countryside and across 50 iron bridges. Then we will drive through Bagan - the archaeological site with thousands of Buddhist temples. Crossing the capital of Myanmar, we will enter Thailand and drive across the Asian highway to reach Bangkok while admiring the quaint small towns.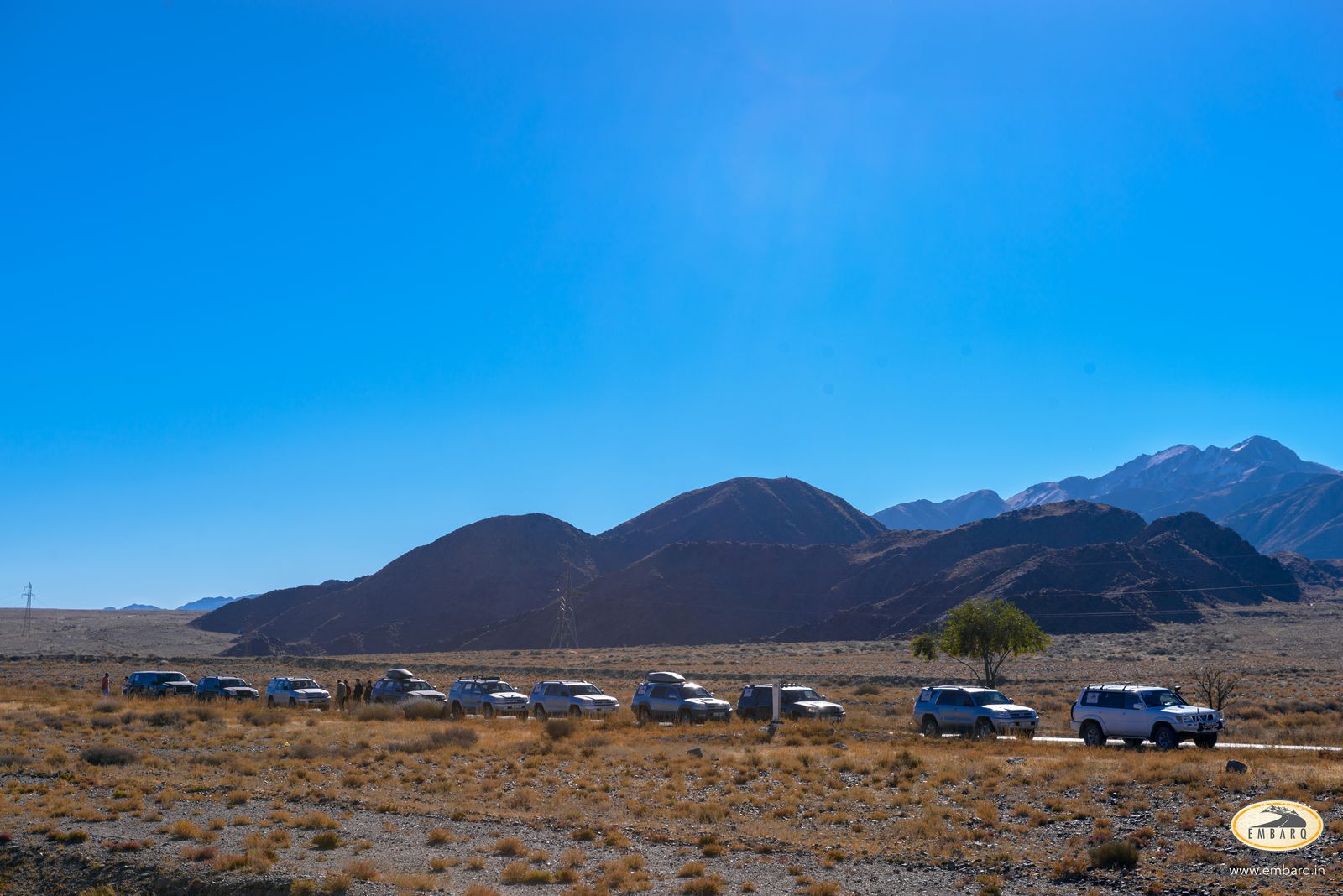 A Personal Favourite Tour
Our Morocco trip was, of course, one of the most memorable ones. A lot of people shared reacted positively towards it and encouraged us on social media.
Apart from this trip, our trip to Kyrgyzstan is also our personal favorite. It was a trip where we learned about a new culture. It is extremely magnificent and has lovely terrains and countrysides. It was a heartwarming experience for us and that is why one of the most memorable as well.
Solo Travelling and Women's Safety
Solo travel is a learning curve every time. It will give you moments that will overwhelm you while some will pleasantly surprise you. We would definitely recommend solo travel to everyone. It should be done at least once in a lifetime, it is a journey one will never forget. As much fun it is, it can also be an emotional journey. Solo travels will teach you about the world in a way that no other journey will.
Medha: Travelling for women, in general, is not a challenge. It is a matter of making sure all the necessary things are sorted out and your vehicle is in good shape.
Every traveler, irrespective of their gender, will face some or the other problem - but those issues make the journey thrilling. Being well informed about the route and the places one will travel through, makes a big difference.
In India, traveling is as challenging as it is around the world, but it is a lot more comfortable because you can find your way or ask for help without having a language barrier, for example.
Sujal: I think traveling can be mentally challenging, especially if you are ill-prepared. Although people in general, are very kind and helpful, it can be a bit scary. But India is a country that will surprise you in a good way.
Once on a road trip, we lost our way and we started asking locals for help. They literally traveled with us to our destination. At times, we find ourselves talking in sign language. There have been times when we were invited into a local's house for food and they didn't expect us to pay them. All we did was take selfies with them!
---

Nirupama Kondayya
---
---