"I Work Six Months And Travel The Other Six."
Last updated 26 Jun 2017

.

8 min read
Nambie Marak from Shillong takes pride in her multiple interests and taps it to the fullest. With a majors in Communication, she work as freelance communication trainer in Chennai, which leaves her with enough time to pursue her other passions, simultaeneously. Nambie shares with us her life as a freelancer and how she has customised her success.
"I am someone who has multiple interests: I love to travel, trek and camp. Also, it gives me immense pleasure to create new content and things. I sometimes try my hands on poetry and photography.
I also host a YouTube channel –Eat Your Kappa, where I showcase Northeastern cuisine, culture and everything nice.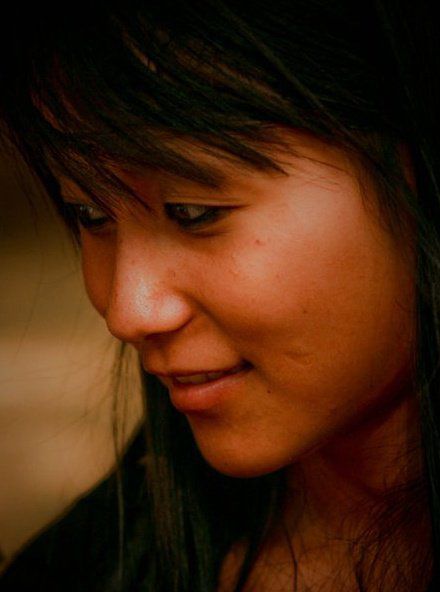 Following my passion(s)
"What do you want to be when you grow up?" This is one question I had never been able to answer. I have even had anxious moments during my college days as most of my friends my age knew what they wanted to be.
I have been someone who has far too many interests and choosing one linear career meant giving up all my other interests. After working for a while in a regular job I realized that even though I liked the job I was doing, I was missing out on a lot more.
Also, my parents are retired and have moved back from Shillong to our ancestral village which is a remote area in West khasi hills. So, I needed time to spend on my interests and also on my to and fro travel to meet and take care of my parents.
Freelancing gave me this liberty. I work six months and the other six months I spend in my village with my parents and shoot videos for my YouTube channel.
Stepping into the freelancing arena
As a freelancer I train school and college students and young professionals in Communication skills and ELT. I absolutely love working as a freelancer. It gives me the freedom to choose to work when I want to and not work when I feel that I need a break. It's not like I have to drag my sorry self to office everyday. Also, it gives me time to travel between my home in Meghalaya and Chennai.
Plus, as a bonus, I get to travel all around Tamil Nadu and interact with students and young professionals, which is quite refreshing when compared to my life in a cubicle.
The downside to freelancing is that you never know when you will get paid. You are no more on an assured monthly payment and even after you put in hard work, sometimes, due to glitches, it takes several months for your payment to be processed. When you don't receive payments for months and see your bank account hit the rock bottom, it can be nerve wracking.
However, freelancing has given me more time to pursue my personal interests and time for my YouTube channel 'Eat Your Kappa', which is one of the chief reasons I quit my regular job.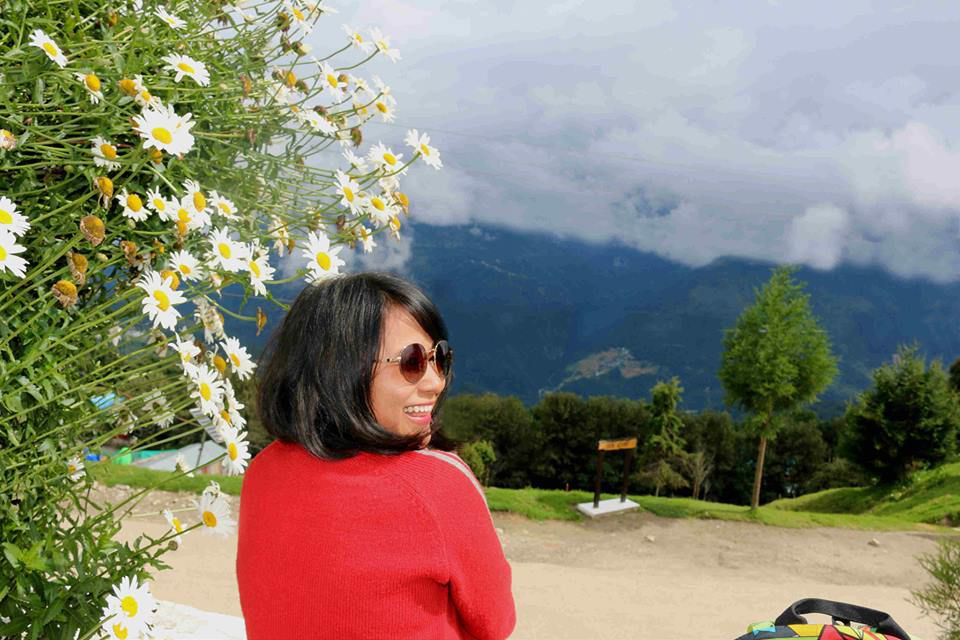 Eat your kappa to the rescue!
Cooking is something that I never liked or enjoyed doing. However, staying away from home, you start realising how important the food is that you grew up eating. I used to miss the Northeastern food terribly.
While browsing for Northeastern recipes on YouTube, I came across very few quality videos with clear instructions and most videos were not in English and ended up catering to one particular community. I saw an opportunity there and I started a YouTube channel where I could share my recipes- not just with my community but with the entire Northeast of India and beyond.
I am a Daughter first
Being from a matrilineal community, the onus was on me to look after my parents and the household. Freelancing did give me the freedom to travel to my village whenever I wanted to, but still in real sense I was reporting to someone and couldn't afford to take a complete off. Also, I eventually wanted to build something that was my own and did some homework and understood that YouTube and Ad sense can work in your favor if you put in real hard work. That's when I took YouTubing seriously.
Stepping the game up
I have plans to scale up the reach of my YouTube channel. My channel is in a pretty nascent stage and needs a lot of upscaling to have a huge subscriber base. I consider YouTube as the wheel and other social media sites like – Facebook, Instagram, Twitter and Blogger as the spokes of the wheel. I have been doing a bit of work on these social media sites to share the existence of my YouTube channel.
Also, I am consistent with my video releases. I release two videos a week to keep my channel active.
A day in the life of a YouTuber
I release two videos a week - on every Sunday and Wednesday. I have to ensure that my videos are shot, edited and released along with description twice every week without fail. Sticking to the schedule itself takes a tremendous amount of time and effort.
I get to shoot my videos only during the time I am at my village. I have to ensure that I shoot as many recipes as I can within a limited period of time. When I am back to Chennai I sit and edit the videos and upload them to YouTube while still freelancing.
Also, I believe in engaging with my audience in the comment section and make sure I respond to almost all of them, but it's time consuming.
Food - the key to happiness
My most favorite dishes are all the pork dishes I have featured and also the oh so awesome, Alu Muri. I also love the dry fish chutney recipes that I got from my friends and families and which I have featured in my channel.
(Check out the recipes here.)
Facing it all and #MakingItWork
I know that in the long run my pursuit will yield results. If I have to make it work, I don't think I have a choice here. Also, I have a very supportive family and partner who pitch in when I need help with my channel.
Freelancing- not as easy, but definitely rewarding
I would be lying if I say that freelancing is all good and paint a rosy picture. Freelancing, like regular job, has it's own pros and cons. However, I have been freelancing for the past three years and have enjoyed doing it. I don't see myself going back to a full-time regular job after tasting the freedom that freelancing has to offer.
If you are someone who has been fidgeting with the idea of taking up freelance work- go ahead and give it a try! I am sure you'll love the freedom it has to offer. However, I would suggest that before you take the plunge into the world of freelancing, it's always better to have at least 3-6 months salary as a backup.
Freelancing arena in India is highly unregulated and sometimes there is a big delay in you getting your salary. Working with reputed and trusted vendors who are prompt on payment and have financial discipline is the safest way."
Want to share your custom-fit success story with us and how you are #MakingItWork, we are all ears. Write in to us at [email protected] and share your story with the fellow SHEROES.
---

Lola Jutta
---
---