Chase Your Dreams & Define Success On Your Own Terms
Last updated 3 Apr 2018

.

1 min read
A woman is often described as a multitasking expert, nurturer and someone who bring things together. Divya Gokulnath, Co-Founder & Teacher at BYJU'S – The Learning App, talks about her journey as a mother, teacher and an entrepreneur.
"My favourite part growing up was to sit and listen to my mother recite her day at work. A producer in Doordarshan, she has been the core-energy-engine of the house with time to do everything and with ready-solutions for anything. Seeing her multi-task so seamlessly made me understand that with the right support and priorities, every woman can make it happen, that they can have the perfect work-life balance.
For me, the ultimate moment of realization came with the birth of my son, which coincided with a massive growth period at BYJU'S. The R&D was going on for the K-12 Product and there were video modules to be recorded. This moment called on me to show my dexterity, resilience and multi-tasking capabilities that I didn't know I possessed till then.
For most of us though, this may be harder said than done. What helped me personally was keeping an eye on what was important for me and not letting go of it. It's important to remember that it's not a solo act. I was fortunate enough to have an excellent support system in the form of my family, colleagues and friends too.
I still remember, when my son was about 6 months and as a new mother, every minute spent with him was special and I craved for more. But I also craved for professional growth and as a core team member of an emerging startup, my responsibilities were quite demanding. During the early days of recording videos for BYJU'S learning programs, I would record during my son's naps or late at night only.
In fact, after becoming a mother, I was able to multitask better. You start valuing time more.
For example, if you need to give two hours to your child and the other two hours to work, you end up planning and prioritizing work. Most importantly, you make the most of every minute and ensure that every minute counts.
My two cents for all the super-moms to make multitasking easier and effective:
- Create artificial boundaries around yourself. This holds true for women leaders to strike the perfect work-life balance. A lot is expected out of women, both at the personal as well as the professional front. To excel in both, it is extremely important to set up artificial boundaries for yourself so that you can channelize, compartmentalize and prioritize the to-do list for the day. Setting your priorities right is the best way to harness the best at work as well as at home.
- Stop worrying about the other side. Once you ensure that your child is in good hands and that they are well taken care of, you should initiate working. This will help you stop worrying about what's happening on the other side when you are at work and focus more on what you need to deliver.
The advantage of being part of a startup is that I had the opportunity to dabble in multiple things. I started out as a teacher but eventually, I handled multiple pillars which helped me hone and shape my personality better. While I handle brand marketing, communications and mentoring at BYJU'S, my real passion still continues to be teaching.
My first tryst with teaching was back during my engineering days when we used to teach each other complex concepts. In fact, I started teaching professionally for BYJU'S Classes at 21. I still remember my first class for 120 students on the topic of mathematical reasoning. It's been 10 years since and my passion continues to grow stronger by the day.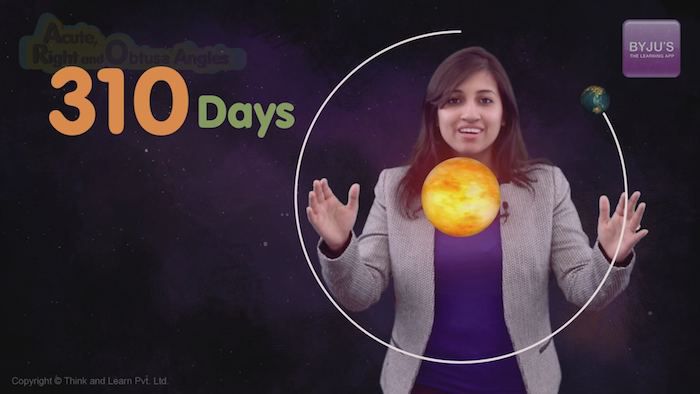 A Mother Is A Child's First Teacher
When you become a mother, it's like a promotion with a bonus and a pile of responsibility. But we always end up giving our best and make sure that our child gets the best.
As a mother, the power we hold is immense. In most cases, we are our child's first teacher. We not just impart knowledge, but also life values. We can play a huge role in shaping our child's future. I believe that it's important to allow children to become self-initiated learners as they are curious by nature. We need to keep them curious and help them to grow and explore.
For example, if my son tries to open a bottle cap and fails, I do not try to help him immediately. I wait for a while so that he will eventually figure it out. This is the same principle that we apply at BYJU'S.
We assist the children to become self-paced, self-initiated learners while retaining their passion to explore. We discovered that mothers possessed the natural ability to calm children down, motivate them when they needed it the most and more importantly, support them in their goals. I helped launch the 'mothers for mentors' program, which enables mothers to take on the role of a mentor and guide the student on their learning journey. The program has received some amazing feedback from our students and their parents alike. It has also provided an excellent platform for new mothers to re-start their careers from the comfort of their home.
So yes, there is a super mommy in all of us. Nature has built us that way. And hence,
Chase your dreams, make your goals and define success on your own terms.
Here are some tips on how you can make a huge impact on your child's academic, social and cognitive well-being, and how you can bring out the best in them.
Teach by citing examples, as this will broaden their thinking ability and their observation range too.

Celebrate mistakes because you always learn from them. If your child makes a mistake, explain how it can be corrected rather than scolding them for not doing it right. The easiest way to encourage them is by doing little mistakes yourself. Place a jigsaw piece wrong on purpose, place a shoe upside down - you will be surprised to see that your child corrects it. Most importantly, they should understand that it's 'ok' to make a mistake. They get the message that it's more important to try.

Make everything sound like we-can-do-it. Sit with them and be patient until they finish it in their own sweet time. Assure your child by making them understand that nothing is too difficult to learn if we treat it with simplicity.

Focus on your child's achievements and not their shortcomings. You are your child's best friend, motivator and guide. If you believe in them, they will start believing in themselves.

Motivation is the key - a little encouragement goes a long way. It can do wonders to boost a child's confidence, which is the key to better performance, both academically as well as socially."
Divya Gokulnath is the Co-Founder and a Teacher at BYJU'S - The Learning App. She also heads Brand Marketing, Communications and Mentoring at BYJU'S. Leading a women heavy team, Divya is a true blue believer that a woman is capable of doing anything and everything.
---

Nirupama Kondayya
---
---
Similar Articles You love