Mahima Sharma
Last updated 20 Feb 2018

.

1 min read
7 Tips For Aspiring Entrepreneurs To Turn Challenges Into Opportunities
In today's era of technological advancements, 'entrepreneurship' is the new cool career and the youth is taking it up in a big way. But do all succeed?
Abha Sinha Gautam is a top institute post-graduate in software engineering. In 2009, she came up with the idea of launching a startup (while she was doing her post-graduation) that would make Android-based applications towards sensitizing the youth about menstrual hygiene, as well as family planning measures. It is a great idea, isn't it? So what went wrong, that her dream still remains a dream?
Abha says, "Call it lack of funds or other resources, I could not go beyond a limit and had to wrap up." Today she works at a top multinational firm and is not happy with what she does, despite drawing a hefty salary. Abha is not alone; many like her are drifted away from their dreams.
The crux of the matter is that it is undoubtedly good to start early, but it's equally important to learn to swim before you dive into an ocean-of-opportunities.
In the words of TEDx Speaker Roshni Mukherjee, Founder-Educator of ExamFear Education, "Challenge is a choice. Whether anything is a challenge or a hidden opportunity depends on how we take it. If we face a challenge with power and positive, it turns out to be a door opening new opportunities."
So how do we turn major challenges into opportunities for successful entrepreneurship?
1. Goodbye Other Options
Mom, dad, family, friends and foes - you need to keep aside everyone's views if you really believe in your passion. But don't chase someone else's successful dream venture.
TEDx Speaker Roshni Mukherjee advises, "Think multiple times before you decide to relinquish other career options for entrepreneurship. Once decided, you must focus solely on your venture, and leave other career options. It is never a great idea to sail on two boats."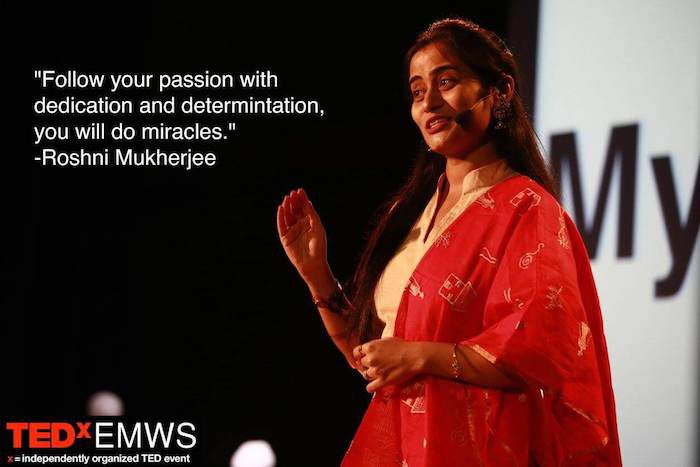 TEDx Speaker Roshni Mukherjee
But then always do a SWOT - Strength, Weakness, Opportunities, Strength - Analysis of your dream project, since every dream project commands a sacrifice, be it finances or even personal time.
2. Where Is The Moolah?!
Don't worry, here are some safe, time-tested options: Bank loans, donations and crowd-funding, grants, fund-raisers as well as sponsorships.
But even when the money is in, you need to take extra caution to ensure it gets rightly utilised. I spoke to the Founder of RV Tutorial, Dr. Yash Hemani, who is also the recipient of the Darwin Scholarship on this particular and most important aspect of launching any project. He says, "Play safe with your moolah initially. First test and then trust your service or product before choosing to spend large funds. Seek investments only if the market response is overwhelming."
Roshni Mukherjee adds, "Lean startup methodology helps, as it reduces the market risks and also reduces the need for large amounts of initial project funding and expensive product launches and failures."
3. Lead Like A Lion
Once you are sorted with the above two challenges, the next target is to set up a team that matches your passion to add value to your dream. It must have the right aptitude, attitude and stamina.
Here Dr Yash Hemani asserts, "Device business strategies which allow for professional and financial growth of all involved. Infuse a sense of oneness within the team to ascertain a strong launch pad."
Roshni Mukherjee adds weight to this point saying, "It is also important that you take the ownership of your decision irrespective of the consequences. As a leader, you must be with your team through all ups and downs of your startup journey."
4. Business Strategy Is The Trick
It includes the following three major aspects of setting up a business plan:
A) Identify forthcoming challenges as well as opportunities - again a SWOT analysis, but this time from your consumer's point of view.
B) Have a pre-planned strategy to manoeuvre challenges and opportunities in your favour.
C) Burst the stress-bubble (this we will discuss at the end).
Shivam Thakral, Co-Founder and CEO of BuyUcoin advises, "Business planning is similar to a machine making exercise where one is required to work and plan with the greatest and minutest of details so that the machine runs smoothly. All its nut and bolts are well acquired, placed and tightened to produce results as desired. The greasing in the machine can be symbolically compared to the mentoring given to an entrepreneur that channelised their vision and goals towards the right direction and lead to the successful implementation of a business plan."
5. Dream-Chasers Bask In The Glory Of Solitude
Roshni gives an insight, "Up the pyramid, there is only one person at the top. So, if you aim to be at the top, you can't expect a crowd out there. However, you can always expect a crowd following you."
Delhi based Shivam Thakral adds, "While you're chasing your dream, you'll start losing your personal connections because your living frequency will not match with theirs, ending up getting lonely. But you see the beauty is when you tread on to a path by creating it, there will always be followers following you. This is aspiring for entrepreneurs like us."
No wonder just at the age of 22, Shivam has successfully established BuyUcoin that has 100,000 users - it is an Internet company that represents Blockchain Adopters, Cryptocurrency Enthusiasts and successful Blockchain based initiatives.
6. Mentorship
A mentor is like a guiding angel, you may find one in a senior from the same field. Plan B, validations, pitch, business development, etc become easier if you are guided by a selfless mentor.
Shraddha Patil, Founder of Mentorpreneurs, puts it this way, "When I met a serial successful entrepreneur at an E-Summit recently, he said mentoring is most important for every startup. Every successful entrepreneur understands the importance of mentoring but unfortunately, the early stage ones either ignore it or don't think it as a priority." Shraddha has been in the field of startup mentoring for the last three years, prior to working for 12 years in Sales, Marketing and Business development sector.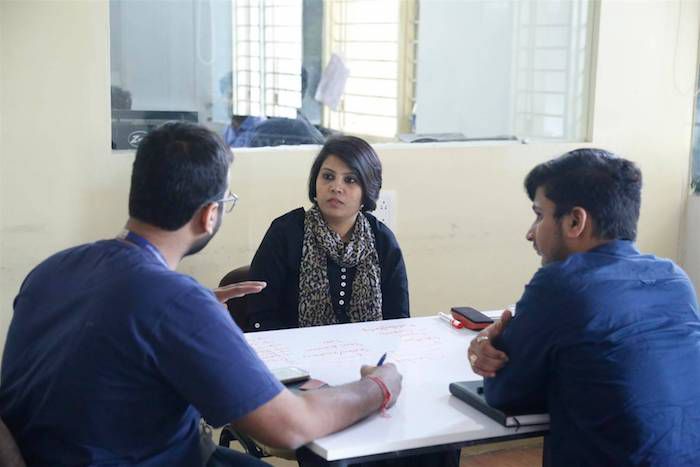 Shraddha Patil, Founder Mentorpreneurs mentoring Young Entrepreneurs
7. Burst The Stress Bubble
Health Evangelist Dr Bhavi Mody asserts the need of stress-management since STRESS is a FULL-TIME companion of an entrepreneur. Founder of Vrudhi Holistic Health Care, Dr Bhavi asserts, "Differentiate the enterprise from the entrepreneur. Failure of an enterprise should not be your failure. You had the vision, courage to think differently and walk that path, so hold your head high and give yourself a pat. Take care of yourself and your health, indulge in ME time daily, be it Yoga or Meditation, even if you can't chill out with friends."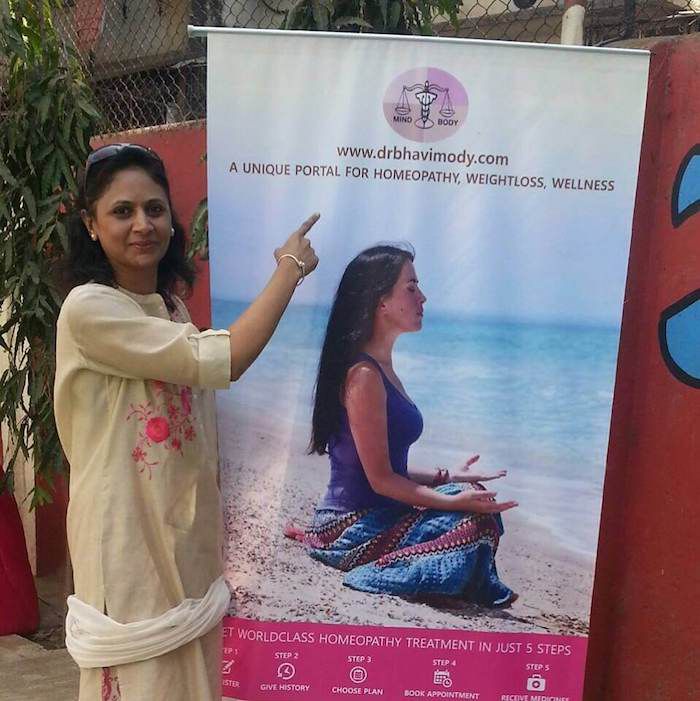 Health Evangelist Dr Bhavi Mody

Roshni Mukherjee wraps it up in her unique style, "Follow your passion with dedication, determination and hard work, and you will make miracles happen."
For guidance and mentoring on career, join our Career Guidance Community.
---

Mahima Sharma
---
Similar Articles You love