{{data[0].User.first_name}} {{data[0].User.last_name}} {{data[0].User.personal_bios}}
235 followers
0 following
{{data[0].Profile[0].summary}}
Q & A (236)
mentor Note (0)
Followers (235)
Following (0) Sonia Bansal Arora

monika sharma uma gowd Jisha Nair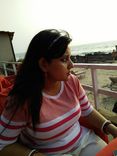 Soumi Ghosh Narmadha Ganesh Shubhangi Navghare Vijaya Lakshmi Ambilee Ramachandran neha agarwal Vinaya Gaonkar Bhoomi Thota Laxmiprasanna Chukka Naseem Saba Meenakshi Kaul Akanksha Hizkiel Nandini Tawari Ritika Shingari kashaboina shivaranjani jagjeet kaur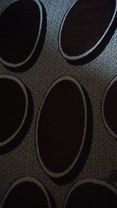 Arshi Shaikh
CHARU SALUJA Kanchan Wyawahare Vaishali Nigam Juhi Thakur Jyoti Tiwari Pooja Dubey prajukta mandal Chitrangada singh Shalini Kurian Deep Vanu P R Sandhya Ankita Thacker Pournima PR Monika Arora shilpa shree Meenu Kanodia Deepa Arora Alka Singh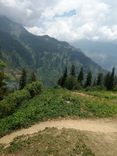 Gurpreet Kaur Usha Sharma Jaspreet Arora . Kanika Sahni vibha joshi Mandeep Thakur Amrita Tewari Ganguly
Monika Singh Varsha LoyaRavathkar Arti Sharma

Geeta Gupta Kirti Singh Ria Nijhawan RASHI MEHRA priti singh Priyanka Sain Pooja Chandhok Swapna Nagothu Ammu Ammu Adi Lakshmi M Ratnika Singh shubhra tyagi suruchi Goel

Kruti Soneji Sahana Nazrin Asiya Fathima Bhubharti Dehariya Pearl Mittal ritu patel Shenbagam Sathish Neha Rastogi

lavanya balla Vijendra Jawa farheen khan shelly chhatwal

Sayra Shaikh Rashi Namdev Nivedita Chatterji

swati Ghai Manjari Jajodia Anupma kumari varunya c anchal kapoor ramya k Priya Lakshmanan Vidushi Bhardwaj Mounika Gorthi shilpi dubey Aanchal Bhatia lucy chabungbam Nidhi Agrawal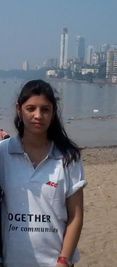 jaya sharma

Navdeep Saini Rmy Rjdrn sirisha alluri Vishali Shetty sonal garg mounika pasupulati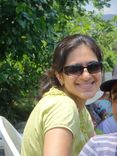 Deval Anthony seema Nandihal Anushree Ghose Jyoti Saraswat Vandana Sharma (Founder) . Sonam Saini Simpy Singh Sadhana Naidu

Pooja Trar Anu Goyal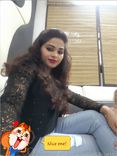 ekta chaudhary Monalisa Mukherjee sonal rohatgi

Shweta Singh urmila mishra Seena Sobti saumya singh . Saraswathy Iyer

Sunita Sahoo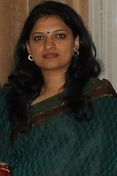 Namratha Shivanand Priyanka vashisht Priyanka Chander Shilpi Kaushik Lajrani Tyagi Do U Hv Job Offers In HOng Kong Mallika Shah Meenakshi Saxena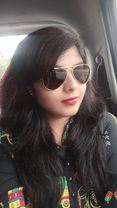 Preeti Sharma Samreen Mulla pushpa soneji Pahul Mahajan Amrita Dalal SARASWATHI MURALIKANTH Vimala Devi Jaichandran Poonam Joshi Rachana Jain

sonia mahato Narendra Sharma Afshan Fatima Satya sarvani Latashree S Shetty Manju Bhakar

Mehak Garg

Karnika Gupta suma c Shyamala Chandramouli Reshmi Unnikrishnan guru saranam Nupur Dhingra Surbhi Anand

Ramya Mohan priyanka srivastava Meenakshi Viswanathan RAMESHWARI BISSMOGRE Saranya Perumalsamy Disha Mittal Selva Rajendran Sweta Makwana preeti mehta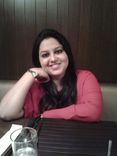 Snigdha Mishra Inderpreet Kaur Nitika Jindal Chalani induruwa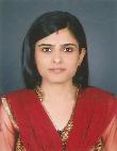 Akanksha Tiwary Nanda doiphode Sunanda Khemani kavita bhagwani Samira Verma PReeti gArg

Neeraja Ganesh Amrita Dvivedi Priyanka Sethi Archana Kumari Bhuvanesware B G ramya v ruchi verma shubu sharma POTAKAMURI MADHAVI Ritu Vohra Geetika Bahri Jain Deepa Thakre shweta khanaganvi Ashwini Naikwadi Deepa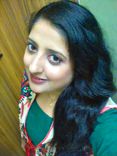 Shweta Malik Arti Singh Dipali Dabke sapna fathima Divya Tiwari Yamini Elangovan MALA JOSHI Neeta Parvez

Nalini Gupta

Asha Gajjar Madhuprishika Chaturvedi Jenifer Victoria

ishita sejpal

Charmi Dedhia supriya sahu Archana Venkatesh

Kanchan Vasaikar

Mital Chhadva Mani Agarwal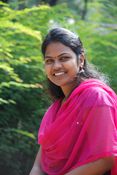 Jeevaa RK Jyotika Singla Pallavi Tomar. Haritha Paricherla

Sonam Kejriwal Gupta Kriti Kriti husna k a Supreetha bhat Neelam Sharma Roopa Keshav Tanya Mahajan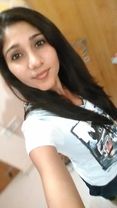 Preeti Lamba Sandhya Kuttappa Arpitha KA meenakshi dhandore
upasna jyoti attayre dev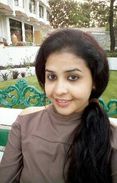 Preethi Dhoot Namrata Shirke J S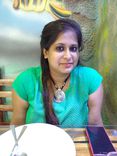 Chandni Chakraborty

Greeshma Liz Jose Kamal Tallur Manjira Mehta Shweta Thakur Silky Sahay Poonam Shah Sheila Chaudhuri Kundra Monalisa Vadi Babita Jain Ramya David Swati Sinha Nimisha Nagpal Kumar Bharti yash

Bushra T
People you follow will be shown here
Great! The question has been forwarded to SHEROES Career Helpline.