{{data[0].User.first_name}} {{data[0].User.last_name}} {{data[0].User.personal_bios}}
501 followers
0 following
{{data[0].Profile[0].summary}}
Q & A (29)
mentor Note (2)
Followers (501)
Following (0) Nanda Chougule Venus John Mohsina Kaleem Divya Vasudevan Arushi Sharma Sangita Pal sujatha gunaseelan Nidhi Sinha Nikita Vikhar
Shubha Narayanan Deepanwita Ghosh alisha dobreya

Josefina Fernandez Egidos

Sairee Chahal

sonal mistry
MissCatherine Achivina Sheba Naim . sruthi paleti

Dhanya Ajith Sonam Chauhan bakulfema chakma Sindu Sankararaman

Namita Pasbola Rashee Goyal

Shruti Mahajan Parul Chaudhary sadia hasan Priyanka Sharma Sapna Mehra Sadhana Bhujbal Suman BDasgupta Yashmita Singh Vimmi Arora

SHRESHTHA SINHA firdaus khanam

Keya K Arti Kawlani

Amrita Kumari Sayali Ware Karuna Jala bhavna mishra tulika verma renuka rao Pallavi Mehta Aarti Vadinkar rudroj swapna Vanita Masakal Hemalatha Kelli Manjari Aravind

Dhruvisha Vasavada

Merril Diniz Anu Karkare
Shilpa choudhary
prerana joshi

Garima Gupta Viknesh Sharma Mahalakshmi madhusudhanan

charu smita

Deepti Beri Anjali Soni

Avani Parekh Oliya mehdi Rruchi Shrimalli Meenakshi Khantwal Kusum Solanki Catherine Deborah

Pranjal Singh Shikha Sharma Neeru Pundir aparna nagare Vandana Sharma Ruby Pandey Madhuban Sen

Nidhi Tripathi

Sakshi Samadhiya Neelam Gupta

Sampada Srivastava jinal ajmera Gurpreet Kaur Ambica Chandrashekar saizik puii surbhi manu isha pathak Dheerti Malviya Ramya JeyanthKumar

Bhagyalakshmi Prakash Victoria Adams Anita Sharma ???? ????? Amutha Chinniah Ankita Chaturvedi Pushpa Bharti Ritika Jain

Indu Srinivasan Poornima RV
Najam unissa Beena L Afreen Fatima

yashmita singh

Geetika Johnson Aditi Katyayan

sonia nagyal Madhuri A Nilima Pawar Chavan Femina Patel shikha john Ritu Tiwari suganya rane shwetha naik Vibha Tripathi Ritu Sharma

Rekha Teraiya Neha Dayal Nandhini V Ravi Varma

Ramya Premadasan rishi goyal Bidisha Das Ashvini Kulkarni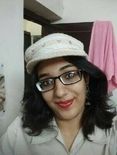 Vaishali mehta Vaishali Vishwakarma Swapna Ghosh Geethica Mehra sonali Choudhary Nandini Athreya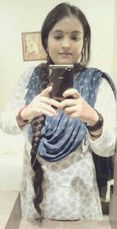 Ambika Dubey Nishtha shrivastava Seema Menon

Pratibha Shree Nidhi Aggarwal Mousumi Roy Nisha Wagh Namrata Srivastava Geetika Bansal Sabreen Sultana Samira Makhani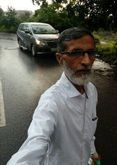 AbdulRashid khan Pavitra Mareguddi Mera Biswas Pooja Singh

sampadaa hiray

Sana Khan archein archein seema agarwal irfana tabassum Varshali Slathia Karthika A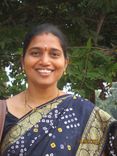 Rajini Mandula
DrShraddha Mane Nilanjana Choudhury Divya Manu

Parekh Gunjan Sonal Pangoriya Panchami Boro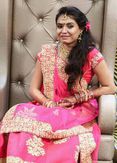 Dhara p Ommi.nageswrarao Ommi.nageswrarao

Honey Shandilya Sapna Thapa

Rachna Dhiman Neha Soni Rocking Roochi shalini yadav

Aparna chaurasia

Smietaa Bhandari Rihana Parveen
Vanessa Loyola Dumpala Adilakshmi Javeria Khanum Fathima Tahoora Deepika Gupta
Poonam Deshmukh Stella Anthony Krutika Bijjargi Shreya Mishra monica chaudhary Jincy Joseph megha gupta Neelam Bohra Juri Choudhury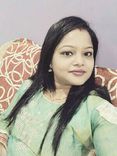 Tanuja Rao Priyanshi Sachan

ChiTra KarKera Felicia Rebeiro Archana Kanagond Nasiya Thaufic Hema Das Sumitra Patro Babita chib Swati Manchanda babita chib

Aradhana Gotur

Ritu Suri Ketki Keshari Tuttu Kp monika Mathur Swetha Jain reetika sharma Life Smile Nutan Dharve RAKHI HARI khyati Salaskar savita joon Darshana Thakkar Ruchi Sharma sayantani karar

sonam kerketta

Rashmi - Ajisthsmomstyle JAYA tripathi Poojtha Karunakar shivangi srivastav pratibha pole Akansha Jain sakshi oberoi Pallavi Bhardwaj Monica Minhas Archana M Somayaji shivani tiwari Naved Khan . Shanthi Kiran

Keerthana Akili Alisha Kapoor
sunitha mukesh Shilpa Vora Aditya Thakur ANEESHA KURRA EVETA CHAUDHARY
nandhini yuva Pooja Kumbhare Priyanka Jatin Mahyavanshi Rutika Jain Rupali Chavanke

Latika Saini Neelam Lokhande Chavan Swati Sanwariya Aruna kulburgi Saba Sheikh reetika kapur Iru Naeem Priyanka Chowdhury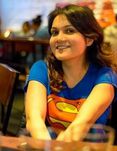 Ruhi Mahajan Garima Rozra
Kriti Mahajan Priyanka Ravi Gowda Sneha Patel Punitha Narayanan Gurjit Kaur lavanya pavithra Dipak Tewari Farheen fatima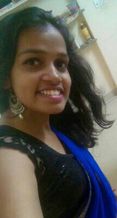 Shivedita Singh Falak Naaz Reena Kamboj

Bhavna Bhatia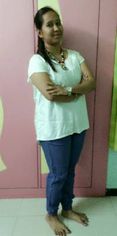 Vedika Chaudhari Mansi Popat Jyoti Adwani Manisha Gowthami Jasmina Patel

Komal Owhal Priyanka Singla
Maahi Sharma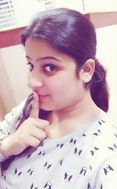 Heena Thusoo Parul Mishra charu billore Gurjeet Kaur

Ammu Ammu

Garima Chaudhary Mitali Mall naaviinah raju Kalai Selvi Tanwar Dove Harmanpreet Kaur

Aguiyi chidiadi Abhilasha Singha Shivani Patidar Monali Salunkhe Pragnya G H smita namdeo Ramya R H roopa sg Saranya Ajiendran
Zanzanil Patel priyanka rohra Rashmi Sharma sheetal oswal Anubha Sharma

Anamika Shukla Taran Gujral Pramita Acharya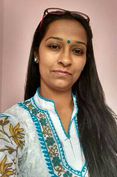 Kavita Walunj shweta kushwaha Neha Diwaker shalini singh Priyanka JK Sandhya A waiting fr film Akriti Gupta Suchita Desai

Ananya Ray
sujata kalson

Parampreet Kaur Nivedita Pattnaik Kavya Sri

Ashritha murali Rubeena P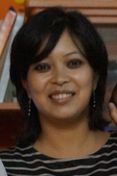 KumaRika Baruah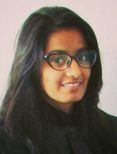 Jinal Soni

Simli Chattaraj Vijayalaxmi K Mini Menon keerti sharma Aditi Mohapatra
Akansha Sharma Alice Roy Mehandi Narula Pooja Samant Kanchan Dasila mahima gandhi Rejata Sanjeev Hina Arora Megha K Smilee Ahuja Ushmita Rajput

khushboo jha

gracy ruth CS Tech!!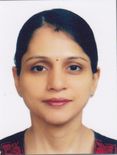 Ruchi Anchal Megha Srivastav Alisha Abhilipsa
Yashita Mittal Vidhi Duggal satyanka vayalapalli supriya jain kiran amin

Meenakshi Mukherjee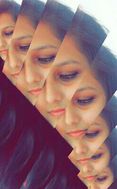 Krupa Vora Mohita Singh

SAJIA QUADRI Nabeela sana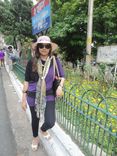 RACHANA BAGHELPMP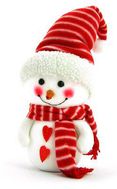 indu creations

Priyanka Gupta Hemapriya Dharma

Monika Patre sanjivani bongirr Rutuja Bansode

kajal revar

Pooja Palwe
Shagufa Hussain Healer B Miral Vadhvana Swati Jha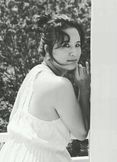 sara Mir Mamta Rajput Purna Chitalia Shraddha Karande
Srimoyee De

Preeti Vyas

Gira Gupta

Jassi Kaur

suparna r Nandhini A T
Vijaya Lakshmi

Shweeta Dev Priyanka Surkali payal sharma Sneha Kontham kanha panpaliya Divya Spandana Shivani Baldota Shwetha Mundasad
Maitri Mamidanna Swapna Bipin

Prerna Thorat sameeksha anand
Poonam Singh hamsa venkatesh Shiv Kanya Sharma Rachana Tiwari Shukla

Abdul Khan Bharati Ramrakhyani Deepa Waghmare Lavanya Reddy Fathima hazira

Snehal B snehal surve Namita Surve Akanksha Samar Vinita Sharma Soyal Kothari Sarika Chavan

Saumya Sharma Arpitha raj SHWETA RAJPUT aparna tripathi
PRIYANKA MANGAL Rashmi Kumari

Shaista Amin
Monisha P

Swathi Sujir Richa Jain chandana priya
Pooja Chowrasia Heena Jain Pratibha Yadav
Princess Alima kavita khosla

Archana Hadkar Mansi Sharma Sayyed Tamana iqra javaid
Kiran preet Hetal Chasia
Neha Gupta Karishma Gir Kinjal Patwari
saradindu chandrika

Sameeksha S.P Neha Singh
Fa Abu Hema Hotti Charvia Edward
Manisha Jha Madhu Sharma Sabita Lobo Neets Bhansali Pooja Agarwal Shiva Thakur

Madhavi Bindu Neelima Suhasini Cynthia Jeyakumar JAGRUTI PATEL Sandhya Joseph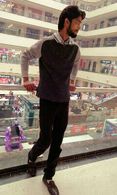 lucky chaudhary samriddha sonkar Deepikaa Sriram Vijaya Lakshmi

Jyoti Bali Priyanka Dolui Shobana anand

Manju Tiwari Palak Agarwal Jagriti Mishra Karishma Sharma Monisha devi Priyanka Jadhao Dr.Akriti jaiswal Jasbirkaur Valecha Chhabra Ramya Nagarajan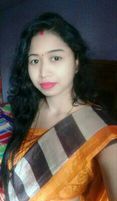 SANJUKTA REDDY Shreedatri Basu Chhavi Chawla mamta sharma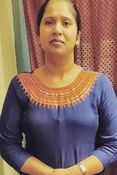 Rini Atorthy Nagma Arab shobhana kirti Sagarika Dhingra Rita D'souza Niharika Garige Manjulika Pandey namita manjunath
Pooja Bidada Sneha Korgaonkar FARHA SHADAB
Tripty Nakray Smita Gupta
Divya Pandey
Priyadarshini S nagmafirdose nagma Arashdeep Kaur harpreet kaur
Pooja Singh Madhavi Goswami Aanitha Ravindran Vidya Doddamani Durga Karthick kiran hasilkar
Shalini Yadav

Shrithy Kumar Shireen Mullick
Twinkle kerwal Shelly Kalra

HIMANI SAINI Dolly Sharma

Pooja Nagpal
Upama Bindu

Anupriya Udai Sonam Zarin
Bhavana Nissima Likitha Priya Ahmed Mohammed

Neeraja Ganesh
Tamanna Sharma
Seema BhardwajNautiyal

vartika srivastava Radhikaa Anand Vani Mahamkali Sheetal Pathak Loveena Jaggi Anita Pandey

Shraddha Chaudhary
People you follow will be shown here
Great! The question has been forwarded to SHEROES Career Helpline.