{{data[0].User.first_name}} {{data[0].User.last_name}} {{data[0].User.personal_bios}}
127 followers
1 following
{{data[0].Profile[0].summary}}
Q & A (149)
mentor Note (0)
Followers (127)
Following (1) Shalini Ahuja dahlia tuteja Deeptha Madhavan Deepak Arora Kavita Jaiswal
Prachi Verma Surbhi Gupta divya kaura
Gurpreet Dhawan
Sayema Sahin Akhila Muralidhar
ritu pathak Sharmistha Ghosh

Sairee Chahal Deepti Kashyap
Diana Christopher Namita Pandhare
Chayanika Dixit Shelly Aggarwal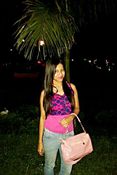 Kaveri banikya sonal agrawal Komal Chaudhary Pavithra Reddy Nisha Binoy
Bindu Pattaswamy shruti bansal Piyali Sinha Clara P medha awasthi Madhulatha Madhulatha Isha Chadha Rashmi Singh Richa Telang Nimisha Anand
Rinki Misra sandhya chowdary
Meghna Shah ashima mahajan
RIDDHI KATHE Nidhi Rathee
Aiswarya Sundararajan Meenu Andotra Sweta Chauhan
Thanuja Bandi parul dubey Mike Fost
Priti Goyal Arshi Shaikh Vandana Vaishya
Simranjit Kaur Yasmin Abbas Sadique . Shivkala Mudlair
SHEROES Arshmeet Kaur priyanka veeturi

Yoshiah Jose Sahiba Kulshrestha harika padala naqvi navab mohammed sneha chitragar
sonam garg
shona jaya Celia Roy Shahrukkhan Shahrukh Navdeep Ladda

nirmala hk shaheen nisha Rashmi Tiwari Sonal Agarwal
Chungi Store .com
Gagan Mahajan Susmita Bhattacharjee
Amrutha TP Anila Nair
Mukesh Ranjan Shamlata Poojary Zohaaib Khan . Ashwini Aj SARASWATHI MURALIKANTH Sareeka Jaiswal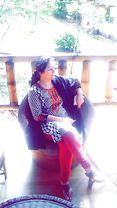 Ruchi Anand Sunaina Kaura basanthi chawariya Padma Kamat ANANTHI THANGAPANDI ritu arora
Rashmi Singha KONURI JYOTI
SAEEM BHATKAR Sunitha Challa Nalin Agarwal . Priyanka Sharma Ginni Arora Preeti Misra
Reevathi Kumar Pushpalatha BalaBalaji Alka Francis Raba Raza Neha Kumari
Sohita Dikshit Deepaa Hotwani Minu Virmani Anandhi natrajan Vilma Adsul kavitha Neha
preeti vandana rakhi agarwal tumpa kundu Archana M Kakade

monika sharma Nisha Patil

Rimjhim Khandelwal fidha nazar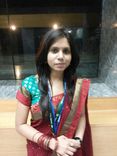 pallavi singh SHANTI KULKARNI Manjula Ruppa Priyanka Chander

Poonam Kedia Natalie Arti Dharmani mayuri d Bharti yash shivani tyagi

Neeraja Ganesh mahnaz khan Shruti Mehrotra .
Great! The question has been forwarded to SHEROES Career Helpline.