{{data[0].User.first_name}} {{data[0].User.last_name}} {{data[0].User.personal_bios}}
{{data[0].Profile[0].summary}}
Q & A (3)
mentor Note (0)
Followers (4)
Following (0)
vaishali asked
---
Halo Renu\\nBy profession I am a Civil Engineer. As of now I have taken off from my industrial career for the maternity reasons. I am looking forward to navigate my career to a motivational public speaker. Please guide me the right path to follow this career. Suggest me reliable courses or workshops or seminars as I am located in gurgaon. Please show me the way forward.\\nRegards\\nVaishali
04 May 2017, 03:26pm
Dear Vaishali,\n\nI am glad to be connected to you as your Mentor under the SHEROES community\n.\nFollowing are some suggestions I can offer.\nPrior to that I would like to ask you if you have figured out your above\ncareer move through a process or guided introspection or is it just a\nrandom thought of becoming a Motivational speaker.\n\nIf it is the former then I suggest the following:\nA *counselling and a Psychotherapy course *( duration approx 4 months)\nwould be very helpful to understand the challenges people face in their\nprofessional and social lives. This would further lead to motivational\ntalks and offer training programs. You will eventually develop some good\ncontent to deliver *training on Motivation *as a module.\n\nAn alternate avenue would be to become a *Career guidance counselor *to\nhelp students choose the career paths that best suit their interests,\naptitudes and goals. you could also specialise in *administering\nselfassessment instruments *to help clients learn about their interests.\nTo become a certified trainer you could look at ISTD courses ( Indian\nSociety for Training and Development) in Delhi at Training House, New\nMehrauli Road, B41, Qutab Institutional area, New Delhi 110016.\n\nHope the above information guides you with the path required to follow to\nfulfil your aspiration and goals.\n\nWarm regards,\n\nRenu Nagpal\n\n\n\n
04 May 2017, 05:10pm
View Less
Dear Vaishali,\n\nI am glad to be connected to you as your Mentor under the SHEROES community\n.\nFo


Read more
pallavi asked
---
Hi,I am looking for advice on how to become financially dependent women to support the family.I was working as process associates with mphasis,But from past 2years I am not working Now my baby is 2year old.So I want to start my career again but not into bpo .If you can suggest me some kind of guidlines what should i do what will b benificial for me and my family.
04 May 2017, 03:04pm
First analyse your strengths. Do a SWOT analyse to work on your strengths.\nTeaching is a noble profession and you could master the Online platform which balances your family life too.\n\nA structured approach would be beneficial with a self -assessment tool to help learn about your interests and aptitude.\n\nRegards. \n\n
04 May 2017, 05:38pm
View Less
First analyse your strengths. Do a SWOT analyse to work on your strengths.\nTeaching is a noble prof


Read more
Unanswered Questions
Tanushree asked
---
Hello ma'am,\n\nMy name is Tanushree and I am currently on a sabbatical, but looking forward to relaunch my career. \n\nI have an experience of about 8 years in different fields like Customer support/service, corporate relationships, online sales and support (in dot com industry). During my sabbatical, I had worked in travel and tourism industry as a holiday expert (as a work from home professional).\n\nI strongly feel that I am unable to do justice to my skills as a professional while at home. Hence, I am planning to start working on full time basis. I am on break for the past 9 years and have been taking care of my child. It was a conscious and well thought about decision and I have no regrets about it. However, my kid is quite grown up and independent now and its just the right time for me. But, it seems really difficult for me to find something suitable and lucrative at the same time after such a long gap.\n\nHence, I am looking forward to brush up my skills so that I can gain some footing in the current job scenario. \n\nHere, I would like to mention that I have done my post graduation in Public Relations and also posess a PGDBA (with specialisation in HR). I have good communication and public speaking skills and have a knack for writing. \n\nRequesting you to kindly suggest me some suitable courses that can add up to my profile and can help me restart my career without compromising on position or package.\n\nThanks in advance!\n\nReagrds,\nTanushree.\n\n
11 Apr 2017, 04:10pm
Read more swagata kumar
Tanushree Nag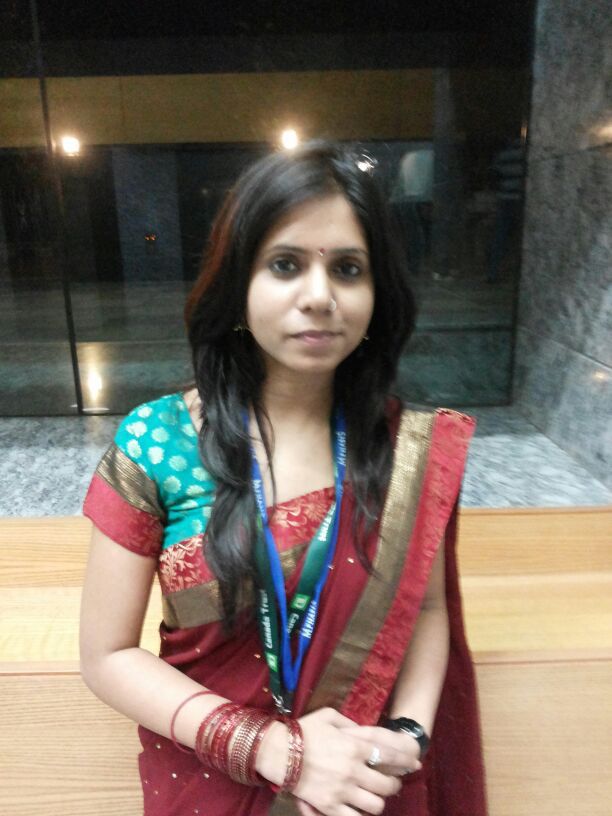 pallavi singh vaishali Bansal
People you follow will be shown here
Great! The question has been forwarded to SHEROES Career Helpline.