{{data[0].User.first_name}} {{data[0].User.last_name}} {{data[0].User.personal_bios}}
{{data[0].Profile[0].summary}}
Q & A (86)
mentor Note (0)
Followers (50)
Following (0)

Srishti Kush pooja k Xavier minakshi mukherjee Vandana Vaishya diksha agarwal mansi verma
Varsha Agarwal Priyanka Joshi

smriti middha
Resha Kholkar Thiruppavai Kuchelan
Navanita Dash
shona jaya Keta Ladsaongikar

Namrata Sachdev Anila Nair madhavi cilimikoti Reshu Singh
sanyogita singh
Kavita Ranjit seema harika Megha Sharma swati Kaushal
Prarthana Seshadri

monika sharma Garima Singh
amanpreet kaur
Aparna Bhat Priyanka Kumar . Geetasmita Datta Anuradha B
dr. shraddha lunia
SABITA PADHI Kanika Jhamb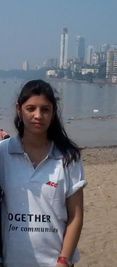 jaya sharma sapna venkat RAMESHWARI BISSMOGRE Monica Narula

Neeraja Ganesh
Meghna Saraogi
Sowmya Bhat Suman Joshi

Sanchita Pradhan sheetal jain attayre dev
Kuppu Krish
Ashwini T Bharti yash vimita malhotra
People you follow will be shown here
Great! The question has been forwarded to SHEROES Career Helpline.