{{data[0].User.first_name}} {{data[0].User.last_name}} {{data[0].User.personal_bios}}
{{data[0].Profile[0].summary}}
Q & A (23)
mentor Note (0)
Followers (30)
Following (0) Vineeta Gadhavi Neeru Rai Reshma Manikandan Hamraj Kumar . P Neelima Gauthami D Shetty

Neeraja Ganesh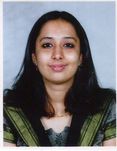 Sreedevi Jeevan ramma gulati Sudipta Ray Deepa Ravi Rajashri Chintamani AYESHA Mohammad Mousumi Das Surbhi Rishi Janice Arun Aditi Mittal Revathi Allamraju jyothy banala Saranya Venkatesh Mils Vane . Kathakali Mukherjee Nagalakshmi Jagadeeshan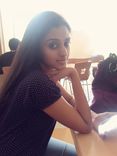 Susmitha Menon A K KHAN

akhila c Mahira Saiyed dr prafulpanagar29@yahoo.com Jyotima Srivastava Seema Bhardwaj
People you follow will be shown here
Great! The question has been forwarded to SHEROES Career Helpline.