{{data[0].User.first_name}} {{data[0].User.last_name}} {{data[0].User.personal_bios}}
274 followers
0 following
{{data[0].Profile[0].summary}}
Q & A (271)
mentor Note (0)
Followers (274)
Following (0)

smriti middha
ANITHA RAMASWAMY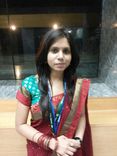 pallavi singh Divya Reddy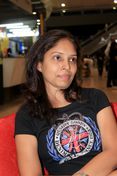 Anuradha M
Shweta Chandra Shikha Chadha prathibha ayinala Shirley Sunitha

monika sharma Srijani Chowdhury Neha Mudgal Seema Sharma Prachi Agarwal Prriyadarsini Balaji Jahnvi Joshi

Sairee Chahal
Anamika Pancholi Tanuja Pilla Shashwathi H.D. Santoshini Vijay Diana Fotra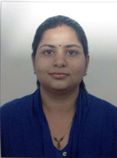 Ruchi vashistha Aarti sharma
Shweta Shah Shah Sweta Rani Sheetal Mahankali Shery Rajesh
Nidhi Mishra Shweta jauhari Garima Gupta Steffy Praveen Meetu Sethi Dhanya Ravi SURBHI AGGARWAL Hemali Thaker Poonam Upadhyay BIndu Sripadaraja priyanshu srivastava Ankita Pandey
Natasha Pillai Sruthi Sree Prasad
Richa Mishra Aletha Tavares Megha Verma Deep Vanu pallavi takkekar krishna priyanka Sneha Ranjan Bhawna Arora
Laxmi Singh
amanpreet kaur dolly Sijaria Preeti S Sondur Jyoti Upadhyay kriti jain
Shruti Sharma dolly jha Karuna Rai Geetasmita Datta Panchavarni Uppuluri vibha joshi Prachi Balchandani nisha shukla Poulami Roy Amrita Tewari Ganguly what are the working hr timings

Chitra Das rekha rani Ria Nijhawan Anuradha B rita mm Madhuri sharma Divya J C Vartika Rathore Shubha Subramanian chandni gupta Rukmani P
Bhawna Dwivedi
PRIYA priyanka sainik farhat unnisa Sofia Gupta divya Rajagopal Smrutika Gawde smaranika mishra Karishma Newar Bhawna Soni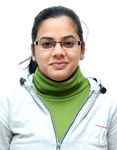 Preeti Jadaun pooja ch Tanu Kapoor Pushpam Jaya Sai Yamini Naidu Seema Goyal indumathi ramakrishnan
Suchanda Dutta swati maheshwari Beeram Supriya Bhargavi Lakshmi radhika mehta Hema Prakash Rhythm Chanana Neeta Singh Revathi Pentakota Shaleen Srivastava Neelam Melvani Prachi Punekar Borker Shikha Sharma Shruti Pandya Neeti Prasad Rashi Namdev Milan Vernekar Anushree Ghose Charanya Somasundaram Ritika Sawhney Reshma Takariya Pallavi Patil Ashwini Kulkarni Pavithra Kalwa varsha athreyas Monisha Khosla Pavitra Gupta
Krati Vyas Garima Gaur Kavita Nair Pallavi Ajmani Anchal Sethia Payal Mitra Kanchan Hira Srividhya S Purnima K N Megha Mishra pooja Sahota

Lakshmi Soman Diksha de Sousa Sangeeta Sangeeta Alka Saxena Visalini Maruthu madhu k
Priya Pillai Sanhita Das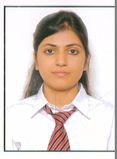 priyamvada singh

Mehak Garg Manasa KK Kanchan Rawat
Neha Bhandakkar Deshpande Daljeet Kaur Sutapa Roy Chowdhury kasthuri kasthuri Veenu Malhotra jyothsna rao shilpa vijay Manju Bharti Veni Garg prachi khandagle Harini A.N Amrata Tiwari Smitha Nagesh Anam Nida
Talat Naheed

Shweta Singh Smita Chandel Shilpa Mehta Simran Kaur saumya singh . Subhechha Sengupta Sumi Baiju Deepti Ranju Anita Kumari meenal mishra Samreen Mulla pushpa soneji Parul Dubey Monalisa Sengupta Sonali Rajesh Pratima Dubey MADHAVI DAMODAR
Bhakti Nefertiti
sumeet kaur Sam Prakash Keerthi raju Anamika Kotteeswaran
Priyanka C Rohini Kaul
Surbhi Thukral Shiji Kudumbathil susheela gobbarakallu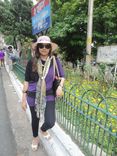 RACHANA BAGHELPMP
GayathriDevi Nagesh Archana Asha Kumaran Kavitha Kumar Akansha Bajaj vrushali shah
Umika Shakya
Ranjini Ponnappan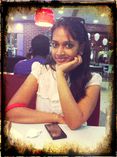 Sindhura Chilakapati

firdaus saba Rajani Sriram sharanya saladi

shilpa salwan Rajeshwari K Sangeeta Sharma Divya Aricarevula

Seema Gupta Kirandeep Chawla
Bhavna Malhotra komal agrawal

Emmy Gilbert Aastha Arora Harini Lekshmi Santhanam

Neeraja Ganesh
sucharitha angel Shalini Bhardwaj sharvari ubale
Shrestha Chandra Sharma
Jaya Sinha Aditi lenka Amrita Dvivedi
Bhavna k Kalpana Vashist Aprajeeta Srivastava Poonam Aggarwal Jeenam Nagpal Medha Chaturvedi Radhika Mathur Akshaya Mhatre Prathima Manikandan Ujjwal Gupta Rajeshwari Shetty
Suha Sureshwar Diksha Choudhary Archana Roy Devi R moumita choudhury Poonam Mahindrakar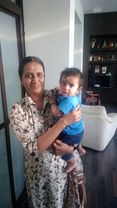 Shivaranjani Narayan neha goswami
Chandrani Ghosh Ankita Shukla Tanveer Masira Firdose Ridhima Dighe J Gupta suchitra .

Poonam Kedia Radhika Shweta Mehra deepika lamech Reshma Sabu DMello Manisha Sharma Priyanka Mathur Bhuvanya Palanisamy Neha Khotele Rekha Gangadhar
Madhu Veena Megha K Rajashree K Deeksha Saluja Vidhya S Smita Patil Richa Chhatri S Kulkarni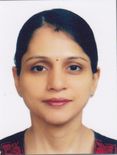 Ruchi Anchal Abhiruchi Rawat Bhavya Mehta priyanka kurabalakota Natasha Lobo
Vijayta Tripathi Dale Bharti yash

Bushra T Kiruthika Bhavani Gurleen Kaur

Geetika Johnson
People you follow will be shown here
Great! The question has been forwarded to SHEROES Career Helpline.