{{data[0].User.first_name}} {{data[0].User.last_name}} {{data[0].User.personal_bios}}
111 followers
2 following
{{data[0].Profile[0].summary}}
Q & A (72)
mentor Note (1)
Followers (111)
Following (2)
Raagini Kaushal

Srishti Kush
Akshay Chopra
Christina Khokhar pramila khattri
Supriya Kohli Aditi Chawla
santosh kumar Laxmi Rawat
Pallavy Borah Raba Raza Renu Sharma kuldeep singh
Sonali Gupta

Sairee Chahal
Charu Gaur anjini bist
Shivani Bakshi Shirin Rai Gupta . Mithali Waghray Bettahalli Marappa Doddaiah padma koppa monika kandpal Pooja Chanana prathyusha sadhu

Divya Malik Inception apocalypse
Navanita Dash

smriti middha gouthami lakkam Vinaya Gaonkar
Karuna John
suchismita datta palak maheshwari
REENA PANIGRAHI Chitrangada singh reshma deshmukh Pratiksha Kamat suruchi goel Meenu Kanodia mani sharma Payal Shrivastava
koyel pal Shweta Gujar Mane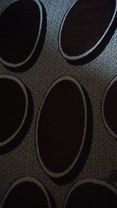 Arshi Shaikh Amy Dhupar Rekha Panchal Foram Bhavsar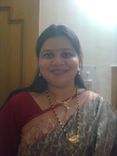 swati batra Suwini Arland vizandra dsouza Deepthi V Clara Menezes Vijayalakshmi Sudarsanam Deepika Verma
Raagini Kaushal Garima Gupta Priya Sur Lakshmi
shalini srivastava
KANCHAN SINGH Shruti Shinde Radhika Sharma alex more Ratnika Singh Mansi Khanna sai laxmi Vibha Vaish Likhith chakravarthy anchal kapoor Nandini Bhat Ashni Tyagi Deepthi Radhakrishnan Sadhana Naidu Ponselvan V Poonam Joshi pooja Sahota
sumeet kaur Prajitha P Shweta Gupte ajay . Hiral Desai Sangeeta Sharma
Nisha Yadav Sneha Roy
Anuradha Tripathi
Poulami Chakraborty Veena Mulge Deepti Sharma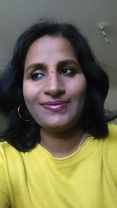 SARITA PARASIYA
Nidhi Tanwar Asha Sridhar sonali kashyap Poonam A
Payal Dey

ROHIT KUMAWAT Amruta Thakre sulagna sahoo idika negi Aanchal Malik Kriti Kriti
priya roa

Poonam Kedia Priyanka Mathur
Laxmi Singh

Bhavna Bhatia
Balvinder Kaur
Nirupama Shah
Irfat hasan Richa Bhatia Shaima Khan
Great! The question has been forwarded to SHEROES Career Helpline.