{{data[0].User.first_name}} {{data[0].User.last_name}} {{data[0].User.personal_bios}}
468 followers
1 following
{{data[0].Profile[0].summary}}
Q & A (12)
mentor Note (2)
Followers (468)
Following (1) Khushboo Kothari Sethia Ridhima Chadha Shruti Upadhyay Shri Rameshchandra Advani SHWETA chaudhary
Archana Waghe
Vartica Lal

Shruti Mahajan
sameekshya dhar Punitha Matheswaran Soumita Das Priyanka Sharma Sapna Mehra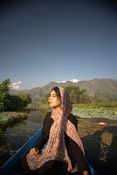 Faakirah Irfan Ruchitha Nimodiya Anshul Mehta Sadhana Bhujbal mamta kotarya Suman BDasgupta Yashmita Singh Vimmi Arora

SHRESHTHA SINHA firdaus khanam

Keya K Arti Kawlani

Archana Pandey

Amrita Kumari Ankita Sharma Karuna Jala bhavna mishra

Moulika Chinnu Geeta Rawat

Nandinee Sahoo Aarti Vadinkar savita rana Manjari Aravind

Dhruvisha Vasavada Neha Tandon shweta jena

Merril Diniz Laxmi Choudhary PRIYA NAIR Anu Karkare Heena Pithadia sonali kumawat

Garima Gupta sadia hasan Viknesh Sharma akarshika suresh Pallavi Kashyap Mahalakshmi madhusudhanan Meenakshi Gosain Vijaya lakshmi amsaveni appusamy Chaitanya Gadiko shikha rao pravati bhattacharjee

Deepti Beri Anjali Soni

Avani Parekh vandana gandhi Sajia Wahid dhara tejaswi Kusum Solanki Catherine Deborah

shital pingale

ajaya malik

Pranjal Singh Shikha Sharma
devika debs Neeru Pundir Jenis Shah Vandana Sharma Anwesha Singh Ruby Pandey Sirisha Samudrala Madhuban Sen

Sakshi Samadhiya Neelam Gupta Surbhi Tamrakar Divya Kulkarni Gurpreet Kaur bhavita naik saizik puii Dheerti Malviya Ramya JeyanthKumar

kavya shree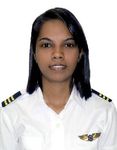 sandhya nalawade

Bhagyalakshmi Prakash Victoria Adams

Sairee Chahal ???? ????? Amutha Chinniah Pushpa Bharti SHWETA SOLANKI

Indu Srinivasan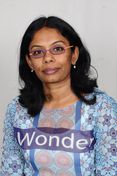 Vidhya Anupkumar
Najam unissa
Rashmi Jha Beena L Sanufa Tharves

Shiny Hoque
yashmita singh

Indrani Chakraborty Aditi Katyayan Madhuri A Femina Patel shikha john Zainab Rizwani Pallavi Bahukhandi Sipta Pathak

Rekha Teraiya Neha Dayal mumtaz Khan Nandhini V Ravi Varma yashvi bajaj

Ramya Premadasan

kowsalya s Vijaya Lakshmi Bidisha Das Charchita Srivastava Ashvini Kulkarni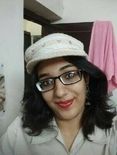 Vaishali mehta Roopanjli Singh Anuradha Kumar?

Shivanya Mishra Vaishali Vishwakarma Swapna Ghosh Geethica Mehra sonali Choudhary Nandini Athreya bhumi tewary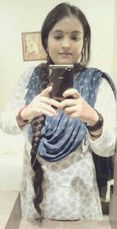 Ambika Dubey Nishtha shrivastava Seema Menon Nidhi Aggarwal Mousumi Roy SargaM suRoFlifE

Annu Dwivedi Isha Agarwal Namrata Srivastava Anjali Choksi Geetika Bansal

Sanjana Srivastava Samira Makhani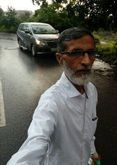 AbdulRashid khan Pavitra Mareguddi Mera Biswas Pooja Singh

sampadaa hiray

Sana Khan seema agarwal

Namita Pasbola Varshali Slathia Karthika A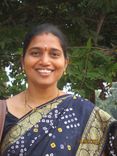 Rajini Mandula Shivani Shukla Nilanjana Choudhury Rajni Gupta shahana parveen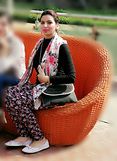 Amandeep Kaur PAVITHA YUVARAJ Divya Manu Princy Verma

Parekh Gunjan Neha Mamgain nisha kanodia
Apurva Shyam Panchami Boro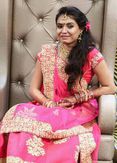 Dhara p Geetika Chaturvedi Ommi.nageswrarao Ommi.nageswrarao Anamika bhatnagar

Honey Shandilya AKSHAYA CHAVAN Tanya Shridhar Veena Vipeesh shalini yadav Sampath Rani

Aparna chaurasia Sangeetha Kalburgi

Sravani Govindaraju chaitra sudarsan

Smietaa Bhandari
Vanessa Loyola Dumpala Adilakshmi

shilpa salwan

mrinalee verma

rajya lakshmi Apoorva Ravi Lijy Thomas Jeya Gowri Kressha Banwani Satyawada Jyothi Deepika Gupta Jayashree Bharath Shetty Bhavna Grover
Poonam Deshmukh Kavery Biddappa Stella Anthony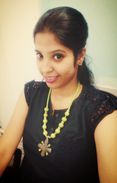 Damneet Kaur Krutika Bijjargi Shreya Mishra Nainsee Mittal
Arshi Hussain
het parghi Jincy Joseph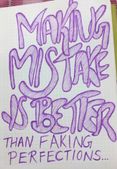 Kiruthika J Satarupa Das megha gupta

Manisha Kasar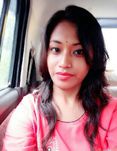 Puja Das Neelam Bohra shruthi venthan simran jeet kaur panjrath Juri Choudhury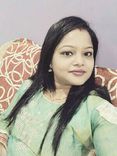 Tanuja Rao Priyanshi Sachan Priya Mangla

ChiTra KarKera Felicia Rebeiro Hema Das

Sunakshi verma Sumitra Patro Swati Manchanda zodingliani chinzah

Aradhana Gotur

Ankita Mishra

lavanya balla

Ritu Suri monika Mathur
Neha kumari reetika sharma Life Smile RAKHI HARI savita joon Ruchi Sharma

Rashmi - Ajisthsmomstyle JAYA tripathi charu billore Mani Mozhi Apoorva Rao Trina Das Poojtha Karunakar shivangi srivastav Akansha Jain Rohini P
Lakshmi Priya sakshi oberoi Monica Minhas pallavi mannem shivani tiwari Naved Khan . Shanthi Kiran

Keerthana Akili priyanka singh kamula josna richa goel Alisha Kapoor Vrushti Dhorajiya
sunitha mukesh ankita mahajan Aditya Thakur Kavya srinivas ANEESHA KURRA EVETA CHAUDHARY

AARTI Aarti Pooja Kumbhare Priyanka Jatin Mahyavanshi vyshali pandian Dhara Solanki Rutika Jain Rupali Chavanke Gayatri Gowda kuruba keerthi soundharya bhat

Latika Saini FOOD MONSTER

vishnu priya Sonam Chaudhary Neelam Lokhande Chavan Swati Sanwariya Rajvi Patel Oshin Adhikary Saba Sheikh reetika kapur Priyanka Chowdhury chetana patil Rohini Devendran Medha Srikanth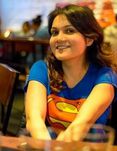 Ruhi Mahajan Garima Rozra Lakshmi Parlapalli giya maya Bharti Kapoor Sneha Patel Punitha Narayanan Jaya gupta Gurjit Kaur lavanya pavithra Ansari Nishat

Neeraja Ganesh Farheen fatima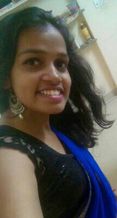 Shivedita Singh Reena Kamboj

Bhavna Bhatia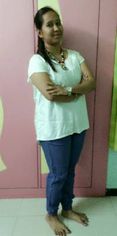 Vedika Chaudhari Mansi Popat Pavleen Kaur jothi babu Manisha Gowthami Jasmina Patel

Komal Owhal Priyanka Singla
Maahi Sharma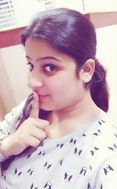 Heena Thusoo arzoo momin Smitha Smithagowda

Sreekarthika J Kamath Parul Mishra Reema Mehta Shubhangee wabale Shaivya Singh Gurjeet Kaur

Ammu Ammu Pallavi Mehta

Garima Chaudhary Mitali Mall naaviinah raju Kalai Selvi

Shweta Sisodiya Preethi Subramani Tanwar Dove Savitaa Gahlot Harmanpreet Kaur

Aguiyi chidiadi
Priya Raj Arpana David-Mathew

Aayushi Bhatnagar
arushi kapil Priyanka Agrawal
Twinkle kerwal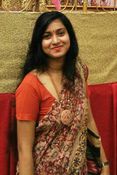 PAYEL CHOWDHURY Reeshika Rai Abhilasha Singha Shivani Patidar

Poonam Kedia Kural Arasi Pragnya G H smita namdeo Ramya R H roopa sg Saranya Ajiendran likhita 306 priyanka rohra Rashmi Sharma susmitha R Shikha Choudhary Anubha Sharma

Anamika Shukla Pramita Acharya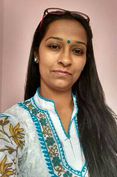 Kavita Walunj returi sreeramya shweta kushwaha Neha Diwaker shalini singh Priyanka JK Sanchana Varshini Sandhya A waiting fr film Akriti Gupta

Ongkit Lepcha Nikunj Kumari Deepika Kandpal Sushmita Sen Gupta Pooja Rout Nishi K

Ananya Ray Ruchi Kumari

Ashritha murali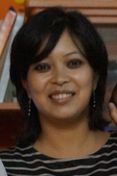 KumaRika Baruah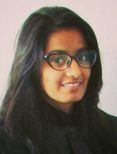 Jinal Soni

Simli Chattaraj Anu Tony Anonymous Anonymous Bhonsle Shalu Mini Menon keerti sharma Aditi Mohapatra
Akansha Sharma

Priyanka Gupta

kaushlya bisht Madhura Thiyagarajan UNNATI PANDIT Kanchan Dasila Bini Sijin Anu Rani Rejata Sanjeev Sonali Patil Hina Arora Megha K Ushmita Rajput Shaista chaudhry tnu thakur

gracy ruth CS Tech!!
Apurva Sahu Mansi Khilar Alisha Abhilipsa Vidhi Duggal satyanka vayalapalli supriya jain

Jyoti Bali damini batham kiran amin John Makktalin

Pallavi Sharma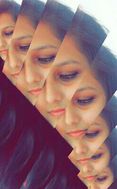 Krupa Vora

SAJIA QUADRI Nabeela sana
Richa Bajoria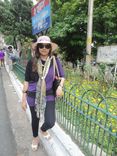 RACHANA BAGHELPMP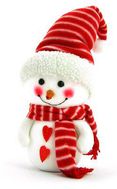 indu creations Renisha Joshi
Shumona Pal Hemapriya Dharma

Monika Patre Rutuja Bansode

kajal revar

Pooja Palwe Healer B Miral Vadhvana Swati Jha

Richa Srishti Arya Mishra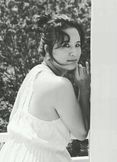 sara Mir Mamta Rajput

BHAVANA GOVIL Shraddha Karande
uma Bora Shraddha Shevkari
Srimoyee De

Preeti Vyas

Gira Gupta payal bharadia Shabnam Akhter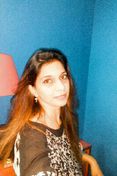 Priya Raman Dishti Kapoor Dhamija Nandhini A T
Vijaya Lakshmi

Shweeta Dev Priyanka Surkali payal sharma Trishna Nair Swapna Bipin Monica Pareek

Snehal B

Shaista Amin iqra javaid veena ugare keerthu Radhakrishnan Anupa Chandrababu Shreedatri Basu Madhavi Goswami smriti sharma

Shraddha Chaudhary Aditi Bhardwaj
Great! The question has been forwarded to SHEROES Career Helpline.