{{data[0].User.first_name}} {{data[0].User.last_name}} {{data[0].User.personal_bios}}
117 followers
3 following
{{data[0].Profile[0].summary}}
Q & A (165)
mentor Note (2)
Followers (117)
Following (3) garima sharma Amrita Dvivedi shilpa sharma daniel TANMAYA JAGDALE Premalatha Yuvaraj

Neeraja Ganesh Kashifa Saba Bhanu Sri rajalakshmi srinivasan Shikha Bhandari NEHA PAWAR SINGH Punam Lasaria ruchita shah Florence Jacob Selva Rajendran vyshnavee vikranth Shantala Bhat Samina Barodawalla Priyanka Tamhankar Sangeeta Sharma Nithyakalyani Venkateswaran Manoshi Gogoi Yogita Sharma Mamta Babbar
purnisha dasgupta Swati Injapuram Deepa Mehra Sharma Swati Thakur Nandita Acharya PRASOONA REDDY Ranju R Naidu Mils Vane .
Surat Pyarrii
Lipika Mukherjee Shailza Jaspal supriya dama Anita Patil Prashanthi G Usha Bhargavi
Farheen Khan
Vidhi Khandelwal Priyanka Tiwari saumyata bisht Kamia Madan SHIKHA MATHUR vidhya varun kavita budholia banumathi akilandeswaran

Ambika K Sudhakaran

Poonam Kedia Sheerin Shaik Tanu shree Sethi Sethi

Upasana Sinha

Archana Parmar Vanshita Sharma Suman Joshi Aakansha Batra
Sarah Birgé ketaki taunk Seema Agarwal Pragati k sapna Shetty Radha Singh Amika Abrol Nilanjana Choudhuri Ankita Rai Mona Toor
Nidhi Chadha Nisha Gupta Pallavi Sharma Deepti Kaushik Soma Bhattacharya iqneet kaur Harshneet Kaur Mayuri Meshram praveen vasishth meenaz jakati attayre dev saneeya agrawal ANAMIKA SINHA A K KHAN Sunayana Thakur madhuri R maddikunta madhavi Archana Roshan NIRUPAMA SORNAPUDI

Priyanka Jha Dipti Sama Chetna Patwal priyanka tyagi Aarushi Anand Aprajita Verma Bhavtarini Raju Zeena Cooper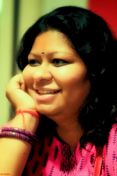 Ankita Goel
Sudeshna Sarkar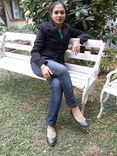 Dolan Chatterjee
Renuka Kadam Sheila Chaudhuri Kundra saba khan Richa Verma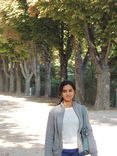 Deepa Prakash Rahul .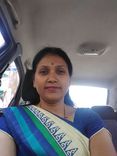 Suma Hiremath Deepti Gautam
Himani Jaiswal
Anuradha Jayamurugan Pradnya deshmukh Neha Joshi harman sidhu Saba naim Anjali Verma saloni varma Thripthi Jain kavita grover
Lekshmy Harikumar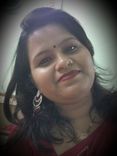 Neha Tandon
Great! The question has been forwarded to SHEROES Career Helpline.