{{data[0].User.first_name}} {{data[0].User.last_name}} {{data[0].User.personal_bios}}
352 followers
1 following
{{data[0].Profile[0].summary}}
Q & A (23)
mentor Note (3)
Followers (352)
Following (1) Rohit . Vaishali Jain Usha Nath Anchita Bhatnagar

Neeraja Ganesh subhashita shetty Poonam Avnish
jaysheela kodge
Pallavy Borah Leena Sareen
prabhita kakar

puneeta tripathi

Bhaswati B Deepali Arora Disha Rathor

Bushra T
Pallavi Vyas

Sairee Chahal Sheetal Arora
MissCatherine Achivina Esha Singh Sheba Naim . sruthi paleti

Dhanya Ajith Mansi Gupta
Bindu Midha pooja jaswal Maham Danish Sonam Chauhan bakulfema chakma Swapna Thumma Sindu Sankararaman

Namita Pasbola Rashee Goyal Sravani Reddy

Shruti Mahajan Ruchi Singh sadia hasan Soumita Das Soni Moonika Sapna Mehra Sadhana Bhujbal mamta kotarya Suman BDasgupta Yashmita Singh Vimmi Arora

SHRESHTHA SINHA firdaus khanam

Keya K Arti Kawlani

Archana Pandey

Amrita Kumari Ankita Sharma Karuna Jala bhavna mishra Pratiksha Mathpal Geeta Rawat Pooja Singh remya gopakumar Pallavi Mehta Aarti Vadinkar savita rana

Dhruvisha Vasavada Ajay Anusha shweta jena

Merril Diniz Laxmi Choudhary Shipra Khandelwal Archana Rai Anu Karkare

Deepa Banawar
Shilpa choudhary SUJATA SAHA

Garima Gupta Viknesh Sharma Prachi Sharma
Angel Khan Mahalakshmi madhusudhanan

Aabhya Sharma

Shiny Hoque Shubham Kumari

Deepti Beri

Avani Parekh Kusum Solanki

shital pingale Shweta mudgil

ajaya malik

Pranjal Singh Shikha Sharma
devika debs Meenakshi Khantwal
rashi nathawat Neeru Pundir Rita Josephine Vandana Sharma mansi punj basabdutta goswami Ruby Pandey LATHA Iyer

Sakshi Samadhiya Neelam Gupta Surbhi Tamrakar Divya Kulkarni Gurpreet Kaur saizik puii surbhi manu isha pathak Dheerti Malviya

Shrasti Mourya Ramya JeyanthKumar deepa .m

Bhagyalakshmi Prakash Victoria Adams ???? ????? Amutha Chinniah Pushpa Bharti SHWETA SOLANKI

Indu Srinivasan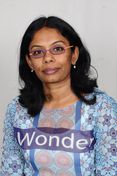 Vidhya Anupkumar Najam unissa archana dhulia Beena L sravani gadde

yashmita singh Aditi Katyayan Aparajita Priyadarshini Anjali Bajaj Madhuri A Femina Patel shikha john Praveena s suganya rane Ananya Vibha Tripathi

Rekha Teraiya Neha Dayal Deepti Sasanapuri mumtaz Khan Nandhini V Ravi Varma PRITHA P yashvi bajaj

Ramya Premadasan Bidisha Das Ashvini Kulkarni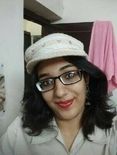 Vaishali mehta Roopanjli Singh

Shivanya Mishra Vaishali Vishwakarma Swapna Ghosh Geethica Mehra sonali Choudhary Nandini Athreya bhumi tewary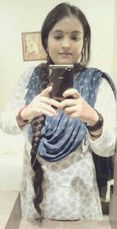 Ambika Dubey Sweta Saraf Seema Menon

Pratibha Shree Nidhi Aggarwal Mousumi Roy Chaitra Giriraju SargaM suRoFlifE

Annu Dwivedi Namrata Srivastava Geetika Bansal Samira Makhani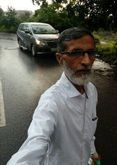 AbdulRashid khan Puspita Panda Pavitra Mareguddi Mera Biswas Pooja Singh

sampadaa hiray

Sana Khan seema agarwal Jyothy Nair shahana mona Sahana Shankarappa Pavithra V Varshali Slathia Viji lakshmi Karthika A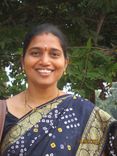 Rajini Mandula

kavya shree Nilanjana Choudhury shahana parveen PAVITHA YUVARAJ Divya Manu Princy Verma

Parekh Gunjan meghna baruah archana rangineni Panchami Boro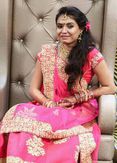 Dhara p Cheena Sachdeva Ommi.nageswrarao Ommi.nageswrarao
prachi jain Neha Mago

Honey Shandilya Priyanka Singh Bhandari Sapna Thapa Neha Soni Udbhavi Sheregar Chaitra Hegde shalini yadav Sampath Rani

Aparna chaurasia chaitra sudarsan

Smietaa Bhandari Sarita Sharma Dumpala Adilakshmi

mrinalee verma Javeria Khanum

rajya lakshmi Lijy Thomas Vijisha Vasanthan Jeya Gowri saru saranya SANCHITA PRADHAN Deepika Gupta SinMeenu Singh Soorya Sukumar Stella Anthony Krutika Bijjargi Jincy Joseph megha gupta Neelam Bohra simran jeet kaur panjrath Srimayee Bhadra Juri Choudhury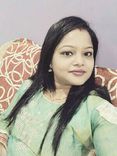 Tanuja Rao Priyanshi Sachan Lekha Jha

ChiTra KarKera Felicia Rebeiro Natalia Isakova Hema Das

Sunakshi verma Sumitra Patro Swati Manchanda zodingliani chinzah babita chib Garima Singh

Aradhana Gotur

Ritu Suri monika Mathur ambica varma Swetha Jain reetika sharma RAKHI HARI Pushpa Verma
Aakansha Priya savita joon Ruchi Sharma

sonam kerketta

Rashmi - Ajisthsmomstyle JAYA tripathi Mani Mozhi Poojtha Karunakar shivangi srivastav Akansha Jain
Sahithi Chander sakshi oberoi Monica Minhas Naved Khan . Shanthi Kiran

Keerthana Akili Asma Banu Alisha Kapoor Bhavani Shree ankita mahajan masfee makhdoomi Aditya Thakur ANEESHA KURRA EVETA CHAUDHARY Pooja Kumbhare Priyanka Jatin Mahyavanshi
khushboo joshi
tara rabari vyshali pandian Rupali Chavanke Anku Bangad

Hemalatha Mani kuruba keerthi soundharya bhat

Latika Saini Neelam Lokhande Chavan Swati Sanwariya Rajvi Patel Oshin Adhikary Saba Sheikh reetika kapur Priyanka Chowdhury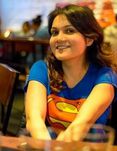 Ruhi Mahajan Garima Rozra
Kriti Mahajan sapna jay Sneha Patel Punitha Narayanan Aishwarya Shrinivasan Jaya gupta Pooja Singh lavanya pavithra Ansari Nishat Shriya Vishnubhatla Farheen fatima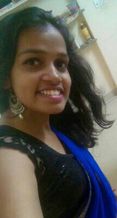 Shivedita Singh Falak Naaz Reena Kamboj

Bhavna Bhatia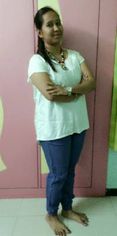 Vedika Chaudhari Mansi Popat jothi babu Ramya Nagendra Manisha Gowthami Jasmina Patel

Komal Owhal Priyanka Singla
Maahi Sharma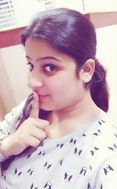 Heena Thusoo

Yashodhara Trivedi Parul Mishra
Sweety Singh Divya Aricarevula Reema Mehta Shubhangee wabale Shaivya Singh Rose Emelda charu billore Gurjeet Kaur

Ammu Ammu

Garima Chaudhary Mitali Mall naaviinah raju Kalai Selvi Preethi Subramani Liza Chawla Tanwar Dove likhita 306 Shraddha Sukhadeve BHAVANI G Harmanpreet Kaur Medhavi Sood

Aguiyi chidiadi Priya Raj arushi kapil Fatima Aliyu Sushanthi k Avanti Pappu Neelu Goli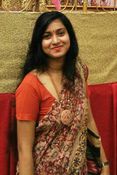 PAYEL CHOWDHURY Sreeparna Purkayastha Reeshika Rai
Great! The question has been forwarded to SHEROES Career Helpline.