{{data[0].User.first_name}} {{data[0].User.last_name}} {{data[0].User.personal_bios}}
1210 followers
1 following
{{data[0].Profile[0].summary}}
Q & A (23)
mentor Note (3)
Followers (1210)
Following (1) Rohit . Vaishali Jain Usha Nath Anchita Bhatnagar

Neeraja Ganesh subhashita shetty Poonam Avnish
jaysheela kodge
Pallavy Borah Leena Sareen
prabhita kakar

puneeta tripathi

Bhaswati B Deepali Arora Disha Rathor

Bushra T
Pallavi Vyas

Sairee Chahal Sheetal Arora
MissCatherine Achivina Esha Singh Sheba Naim . sruthi paleti

Dhanya Ajith Mansi Gupta
Bindu Midha pooja jaswal Maham Danish Sonam Chauhan bakulfema chakma Swapna Thumma Sindu Sankararaman
Namita Pasbola Rashee Goyal Sravani Reddy

Gracy Mahajan Ruchi Singh sadia hasan Soumita Das Soni Moonika Sapna Mehra vidhi seo mamta kotarya Suman BDasgupta Yashmita Singh Vimmi Arora

SHRESHTHA SINHA firdaus khanam

Keya K Arti Kawlani

Archana Pandey

Amrita Kumari Ankita Sharma Karuna Jala bhavna mishra Pratiksha Mathpal Geeta Rawat Pooja Singh remya gopakumar Pallavi Mehta Aarti Vadinkar savita rana

Dhruvisha Vasavada Ajay Anusha shweta jena

Merril Diniz Laxmi Choudhary Shipra Khandelwal Archana Rai Anu Karkare

Deepa Banawar
Shilpa choudhary SUJATA SAHA

Garima Gupta Viknesh Sharma Prachi Sharma
Angel Khan Mahalakshmi madhusudhanan

Aabhya Sharma

Shiny Hoque Shubham Kumari

Deepti Beri

Avani Parekh Kusum Solanki

shital pingale Shweta mudgil

ajaya malik

Pranjal Singh Shikha Sharma
devika debs Meenakshi Khantwal
rashi nathawat Neeru Pundir Rita Josephine Vandana Sharma mansi punj basabdutta goswami Ruby Pandey LATHA Iyer

Sakshi Samadhiya Neelam Gupta Surbhi Tamrakar Divya Kulkarni Gurpreet Kaur masaii surbhi manu isha pathak Dheerti Malviya

Shrasti Mourya Ramya JeyanthKumar deepa .m

Bhagyalakshmi Prakash Victoria Adams ???? ????? Amutha Chinniah Pushpa Bharti SHWETA SOLANKI

Indu Srinivasan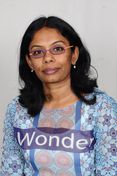 Vidhya Anupkumar
Najam unissa archana dhulia Beena L sravani gadde
Yashmita Singh Aditi Katyayan Aparajita Priyadarshini Anjali Bajaj Madhuri A Femina Patel shikha john Praveena s suganya rane
Ananya Vibha Tripathi

Rekha Teraiya Neha Dayal Deepti Sasanapuri mumtaz Khan Nandhini V Ravi Varma PRITHA P yashvi bajaj

Ramya Premadasan Bidisha Das Ashvini Kulkarni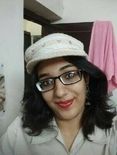 Vaishali mehta Roopanjli Singh

Shivanya Mishra Vaishali Vishwakarma Swapna Ghosh Geethica Mehra sonali Choudhary Nandini Athreya bhumi tewary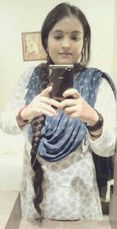 Ambika Dubey Sweta Saraf Seema Menon

Pratibha Shree Nidhi Aggarwal Mousumi Roy Chaitra Giriraju SargaM suRoFlifE

Annu Dwivedi Namrata Srivastava Geetika Bansal Samira Makhani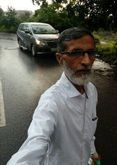 AbdulRashid khan Puspita Panda Pavitra Mareguddi Mera Biswas Pooja Singh

sampadaa hiray

Sana Khan seema agarwal Jyothy Nair shahana mona Sahana Shankarappa Pavithra V Varshali Slathia Viji lakshmi Karthika A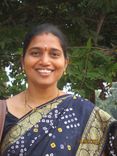 Rajini Mandula

kavya shree Nilanjana Choudhury shahana parveen PAVITHA YUVARAJ Divya Manu Princy Verma

Parekh Gunjan meghna baruah archana rangineni Panchami Boro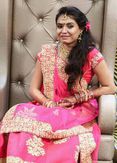 Dhara p Cheena Sachdeva Ommi.nageswrarao Ommi.nageswrarao
prachi jain Neha Mago

Honey Shandilya Priyanka Singh Bhandari Sapna Thapa Neha Soni Udbhavi Sheregar Chaitra Hegde shalini yadav Sampath Rani

Aparna chaurasia chaitra sudarsan

Smietaa Bhandari Sarita Sharma Dumpala Adilakshmi

mrinalee verma Javeria Khanum

rajya lakshmi Lijy Thomas Vijisha Vasanthan Jeya Gowri saru saranya SANCHITA PRADHAN Deepika Gupta SinMeenu Singh Soorya Sukumar Stella Anthony Krutika Bijjargi Jincy Joseph megha gupta Neelam Bohra simran jeet kaur panjrath Srimayee Bhadra Juri Choudhury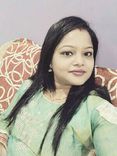 Tanuja Rao Priyanshi Sachan Lekha Jha

ChiTra KarKera Felicia Rebeiro Natalia Isakova Hema Das

Sunakshi verma Sumitra Patro Swati Manchanda zodingliani chinzah babita chib Garima Singh

Aradhana Gotur

Ritu Suri monika Mathur ambica varma Swetha Jain reetika sharma RAKHI HARI Pushpa Verma
Aakansha Priya savita joon
Ruchi Sharma

sonam kerketta

Rashmi - JAYA tripathi Mani Mozhi Poojtha Karunakar shivangi srivastav Akansha Jain
Sahithi Chander sakshi oberoi Monica Minhas Naved Khan . Shanthi Kiran

Keerthana Akili Asma Banu Alisha Kapoor Bhavani Shree ankita mahajan masfee makhdoomi Aditya Thakur ANEESHA KURRA EVETA CHAUDHARY Pooja Kumbhare Priyanka Jatin Mahyavanshi
khushboo joshi
tara rabari vyshali pandian Rupali Chavanke Anku Bangad

Hemalatha Mani kuruba keerthi soundharya bhat

Latika Saini Neelam Lokhande Chavan Swati Sanwariya Rajvi Patel Oshin Adhikary Saba Sheikh reetika kapur Priyanka Chowdhury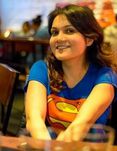 Ruhi Mahajan Garima Rozra
Kriti Mahajan sapna jay Sneha Patel Punitha Narayanan Aishwarya Shrinivasan Jaya gupta Pooja Singh lavanya pavithra Ansari Nishat Shriya Vishnubhatla Farheen fatima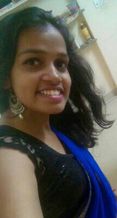 Shivedita Singh Falak Naaz Reena Kamboj

Bhavna Bhatia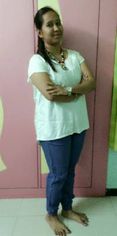 Vedika Chaudhari Mansi Popat jothi babu Ramya Nagendra Manisha Gowthami Jasmina Patel

Komal Owhal Priyanka Singla
Maahi Sharma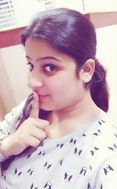 Heena Thusoo

Yashodhara Trivedi Parul Mishra
Sweety Singh Divya Aricarevula Reema Mehta Shubhangee wabale Shaivya Singh Rose Emelda charu billore Gurjeet Kaur

Ammu Ammu

Garima Chaudhary Mitali Mall naaviinah raju Kalai Selvi Preethi Subramani Liza Chawla Tanwar Dove likhita 306 Shraddha Sukhadeve BHAVANI G Harmanpreet Kaur Medhavi Sood

Aguiyi chidiadi
Priya Raj
arushi kapil Fatima Aliyu Sushanthi k Avanti Pappu Neelu Goli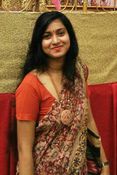 PAYEL CHOWDHURY Sreeparna Purkayastha Reeshika Rai Abhilasha Singha

Poonam Kedia
Upma Akriti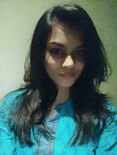 Monali Salunkhe Pragnya G H smita namdeo Ramya R H roopa sg Saranya Ajiendran Pallavi Wadhwa Srishti Gupta priyanka rohra Rashmi Sharma esha watts Shikha Choudhary Anubha Sharma

Anamika Shukla
Pramita Acharya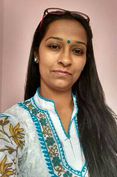 Kavita Walunj returi sreeramya shweta kushwaha Neha Diwaker shalini singh Priyanka JK Sandhya A waiting fr film Akriti Gupta Nishi K Deepika Kandpal richa thakur

Ananya Ray Anupriya Gupta

Parampreet Kaur Saakshi Gulhane

Ashritha murali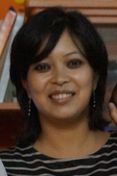 KumaRika Baruah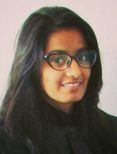 Jinal Soni

Simli Chattaraj
Anu Tony Bhonsle Shalu Anupama Arya
Rithika Chakravarthy keerti sharma Shakti Gupta Deepti .
Akansha Sharma

kaushlya bisht Madhura Thiyagarajan Kanchan Dasila Rejata Sanjeev Sonali Patil Hina Arora Megha K Ushmita Rajput
mona sharma Shaista chaudhry

khushboo jha tnu thakur

gracy ruth CS Tech!!
Apurva Sahu Mansi Khilar Alisha Abhilipsa Vidhi Duggal
satyanka Adapa supriya jain

Jyoti Bali damini batham kiran amin

Neelima Mudliar

Meenakshi Mukherjee

Pallavi Sharma Ifra Hassan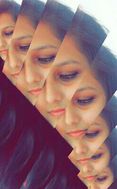 Krupa Vora

SAJIA QUADRI Naima Khatoon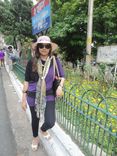 RACHANA BAGHELPMP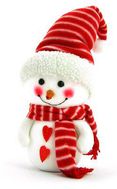 indu creations

Priyanka Gupta
Bhavani Sadhu

Monika Patre sanjivani bongirr Rutuja Bansode
swati singh

kajal revar Dolly Methwani

Pooja Palwe Healer B
Miral Vadhvana Swati Jha Arya Mishra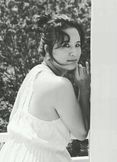 sara Mir Mamta Rajput Shraddha Karande
uma Bora Shraddha Shevkari
Srimoyee De
Preeti Vyas

Gira Gupta sathya priya Poonam Shrivas Dishti Kapoor Dhamija Nandhini A T
Vijaya Lakshmi

Shweeta Dev
Devika Bajpai Harsheen Oberoi Priyanka Surkali kanha panpaliya Karunya Ramani Divya Spandana Trishna Nair Mashiyat Fatima Shwetha Mundasad Swapna Bipin
Apurva Shyam

Prerna Thorat Geeta Saini Monica Pareek hamsa venkatesh

Chayanika Manish Neha Choudhary Shiv Kanya Sharma Rachana Tiwari Shukla Prianca Saha

Abdul Khan Geetika Taneja Bhavya Janakiram
gini gopi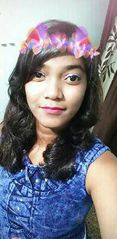 Chaitali Patil
Deboshri Roy Lavanya Reddy

Snehal B varsha sharma Neha Singla sowmiya lakshmikanthan snehal surve Zeba Fazilath Namita Surve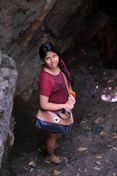 Lola Jutta
darshana saikia Soyal Kothari Roja Chaduvula shweta nomula
Supriya Katiyar

Saumya Sharma aparna tripathi
PRIYANKA MANGAL Bhagyashree Saraswat Rashmi Kumari

Shaista Amin
Shejal Jain

Meenakshi Singh Bhawna Miglani

Swathi Sujir Richa Jain chandana priya

deepti navel Lokeshwari Soundararajan Radha Charan Raj Heena Jain Pratibha Yadav kavita khosla

Archana Hadkar Sayyed Tamana Vidhita Bisht iqra javaid
Kiran preet Karishma Gir Kinjal Patwari
Surbhi Singh

Sophia Mary Nidhi Ankale

Sameeksha S.P Isha Pradhan Bhavya Kodesia Vaishnavi Bahikar
Preethi Servani vb radhika Charvia Edward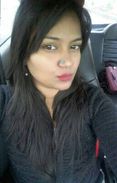 Preethi D'silva navya c Priyanka Chowdhury Deepshika
swati choudhary Ruhanika Dhavan veena ugare Priyanka Jadhao
Subha Shini Anita Chaudhari shubhi verma Shilpa Singh Parisha Kaushik sivakami sivaraj
Ruchika Poddar Anita Dwivedi Vishakha Pagare Gunju Yadav
Fa Abu keerthu Radhakrishnan isha nagpurkar Vidya Viswanathan Shankar Manisha Pawar Neets Bhansali Pooja Agarwal Shiva Thakur singh jigyasa Ritika Rajora Cynthia Jeyakumar divya chauhan JAGRUTI PATEL Para Shah Shraddha Kachhela
Samriddha Sonkar seema singh Shilpi Sharma Priyanka Dolui

Sarika Salil pradnya gaikwad

Manju Tiwari Aini Atif
Neha Tiwari Sony Bhosale Kavitha Kiran Nandita Baruah Dr.Akriti jaiswal Snehal Dhanani Jasbirkaur Valecha Chhabra Nisha Waghela Destiny Bailey
SANJUKTA REDDY mamta sharma
Rini Atorthy khushbu bhalakiya shobhana kirti Sagarika Dhingra Uma Kandipilli Niharika Garige Manjulika Pandey
Pooja Bidada
Tripty Nakray Rakshitha Gowda Shaheen Shaikh
Divya Pandey
Priyadarshini S nagmafirdose nagma harpreet kaur Ankita Bhandari Vidya Doddamani Durga Karthick Bhavina Jain Jabira Farsana shreya kulkarni
Ananya

Pooja Nagpal

Shelly Kalra

HIMANI SAINI Dolly Sharma deepakshi sharma
Upama Bindu
Anupriya Udai Prita Agarwal Gayatri Prasad

vartika srivastava mehershanti karri Sheetal Pathak

Shraddha Chaudhary Nidhi Agarwal Aditi Bhardwaj KRITI GUPTA Rinshi Bhasin
Bindusri Madhavi Shivani Pradeepa

Rashmeet Kaur Somya Trivedi Manishree Gupta Reena Singh Aishwarya Panchapakesan Payal Jha

Aasan Shopping Sapna Tripathi popat foram Konica Kapoor
Baisali Ray
Dipti Pimputkar Anubhuti Gupta Afreen Afreen Vimal Kumar Sukanya Basu Mallik
Sheetal Thakur Deepa Kamble Harpreet kaur sushmitha Naroor shradha mansinghka Harbans Khera Shruti Singhal
Dimple sharma Aditi Rajput Priyanka Agrawal Apurva Sharma
Amina H
Kavya Shree
Nidhi Poddar Pooja Rathore Deepthi Krishnan tulsi rajeswari Harsha Vardhana
vinutha bharadwaj
Dua Maryam
Maharashi Konar

Shaloo Dubey
Rosaceae rosa Pritha Mukherjee Nimitha Thuruthiparambil Ravi bhumi hirapara
Daniel Dsouza Varkha Chachwani Bhavya Pandey sushma goje
Shally Monga naushaba sheikh

sakshi Sharma Nancy Sachdev
USHA SUMAN
Preethi Veerabhadrappa
Ruchi Purohit Alifia p Akanksha Taneja vibha singh shivani sharma
Lakshmi sayani chakraborty karishma popli
Nidhi Thawal Tanya Dhingra
Khan shehzadi
Shubhangi Welukar
UMAMA TEHREEM Sahina Patel
Roona Saiyad
Reena Tallani Kriti Thapa Shibani Das
Raj Harsh Pooja Vishal An Eri
Shagufta Shaikh
Deepanshi Khushi Shah
Dibyasha Kar
Pragati Dwivedi RJ Riti Neha Raghu Tanvi Gandhi Prabhjeet Markanda
Surbhi Bhansali
Sania Shaikh
Dimpy Surbi tanmayee sinha BHARTI SHARMA Sakshi Kanere Isha Shah Jiya Mehta aayusha kakadiya Smrithi krithika Prathima Vg Misthi Priya Dharshini yashasvi desai
Priyanshi Saxena

Kajal Goel Astrida Rodrigues shikha chaudhary
Subhasini Sinha Akanksha Jaiswal Oly Roch swetha sweety Jyoti Bharati Payal Agarwal Shaborni Roy Choudhury
Nv Gill Nancy Singh

coolcatkhan

Sonalisha Mohanty
Suwini Arland Aparna Shukla Preti Carlin
Pragati Chaudhary
Shivani Keshari
Sakshi Srivastava
Remya ER nitika khare
YASHIKA
Archita Chaudhary Pooja Rana
Chandini Kola Ayushi Baliyan Nichu Sharma nimisha solanki
Parul Sharma Megha Bhatter
padmalaya nanda

Helly Sharma
Faiza Anam. Hemapriya Vdh Harshita Upreti Smriti Singh Komal More

rhythm
Akansha Singh
Ishika Kapadia Shivani Namjoshi Purnima Nautiyal
Christina John Pari Deka smriti basson
Shruti Gad
gunjan Sharma Riya Chatterjee Krishi Patel Tanjima S. Ahmed Kajol Sonawane pradnya mhatre
Rutuja Gavand
Sakshi Kuntal
Sharon Rose Mallesh Malli Helly Patel Priti Singh Shreedatri Basu amruta chauhan Yashika Arora NIKITA MAKHIJA

Swati Ahlawat Renu Mourya
Palak Jain ?????? ????????? Chaitali Nalavade
Priyanka Sharma ilarika sethi Abigail Joseph Shristi Thapa
Charvie Khurana jaspreet kaur

Swaleha Afrin
Daraksha Hassan

garima rana
Shuchi Sharma Pooja Patel Anshika Aggarwal

shweta burge Raman Nijjar Ana Joshi

tanvika singh
S Supriya Krishna Trivedi
Hema Prajapati jinvaa jinal Akshita Gohil
Divya Shivanshi Maheshwari Subha kavinitha Yasmin Habibjan Sabina Subba

Jasmine Kaur Riya Khan Roushelle Lobo
Mahima Dutta Parmeshwar Airtel Nivedita Ghoshal Snigdha Nomula Ishita Kamat Ankita Maheshwari vibha singh Manju Lather Meena Pandyar Cruzina D'souza R Prarthi Shah
Sarika Firmal
Swati verma Manjula Veda bushra siddiqui Jyoti Pal
Anida Kulsum
Lakshika Mudgil Arjun Gupta Raafia Banu

anushka Manisha Aswani Seema Hooda
Mansi Mandhan debolina sadhukhan Baisali Deb Sakshi Rai Shweta Poojari
Zulfa Khan Aliva Satabdi Sagarika Pani
Janvi Menon
Himani Sharma Manasa Bharadwaj Indu Nair Tahoora Noor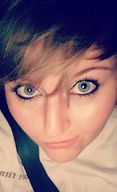 Heather Haggerty Shweta Gulia Jyothi Shet Yashi Kumari
subhu gangotri
The Butterfly Pooja Singh
Srishti Verma nisha singla

Muskan sayyed
Anjali Sharma
Bhashya Paruchuri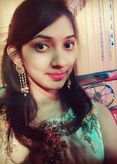 Neha Chhatre Priyanshu Singh
Sakshi Rawat Shruti Jain Jyotika Gumber Nimisha Goyal Conchita Rodrigues
Jasdeep Kaur
seeratulnisa.

M.V.Manasa Alexia Best Tejaswini C manisha jaiswal
shahin kokni Sreeya Deka Nisha Goenka
Vishwa Patel Bhargavi Kulkarni
Srinithya Reddy Priya shaw ahana negi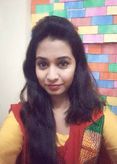 Arushee Patnaik Raisa Hajar
Parul Garg Vinita Khurana Rashmi Jain Yamini Tiwari Dhivya Pudi Vinayaa Kulkarni Chitra Singh Maria Thomas Akshatha K Queen Pathak
Apurva Kshirsagar
Shreya Kela SILENT POETRY
Suchana Sahoo Niranjana Rajeev Karedla Vidya Ananya Dutta Shruti Reddy haiyafi kausar

Himani Yadav Himanshi Thukral Patel Reshma
nupur shukla Yahvi Arsha Usha Vinu neetu pareva pooja murugan Deepti Ghale
Vidhya Viswanathan Kirti Somwanshi Hrudayasri Vatsalya gayatri vaswani pragati thakur Divyanshi Upadhyay madhu rawat
Avi Assumi Aashee Singh Sireesha Sankar Almas Khan divya shiva Shaheen Irfan Ahmed Shaikh Kiran Kambli Farida Chhatriwala G. Malar

Rishica Rapole Mahender Akula hari priya
Sunny Goswami NAMITA BARIK
Nidhi Jaiswal AMI BHATT Kowsi Kumar

Swati Jain Achanta Sirisha
Shakun Soin gurmeet sharma Flying bird Anuradha D anusha k Reena Rai
Anshu Dimri
poonam borad Jyoti Dwivedi Swati Mohila Anindita Dasgpta NaMrata GhiMire divya wadhwa
simranjeet kaur Palak Gujjar Shila Rani Sweety Dahiya Ashi Shah Crystal Hughes Anjali Starr Chetna Jain madhu Manju Jose Richika Jain deepali pathak preeti singh Pari Kanjani BUNTY BUNTY Kajal Singh Janani Priya
Priyanka Bucha Simran Sharma Sivapriya Giriprasad
Vaishnabi Sahoo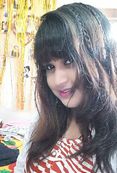 Aiman Parween
Kanishka Mudgal ashwini burghate
Anwesha Tripathy Abarna Jeyapal Khushboo Manwani Ruqayyah rampurawala seetha lakshmi Harika Dhatrika
S B

Sudiksha Sharma preethi thyagi Tejaswini Paladugu Limdiwalazehra Limdiwala Nidhi Sadani Sreedevi Jasti Mouni Reddy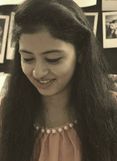 Meghna

Shweta Singh
monisha negi Sunita Arya
Tripti Hajare

Shivani Hans
Raksha Singh Shabnam Rahi Shivani Garg
poulomi kar
Deepti Pandey
Jasper Chrysolite Sweta Haldar

Anurita Talapatra Shweta Nautiyal Akanksha Chhajed Renu Sharma Aalya Angel Tinki Agrawal Navi Chawla
Snigdha Saikia Rupal Gupta Sakshi Gupta Keerthi Kokul Anumola Pallavi Pratsy Pragati Verma mayura shree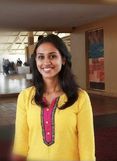 Chethana Hathwar razeena khatoon Archana Raj Sudha Mohan Kajal Sharma
Varidhi Yadav Neelam Neelam
Sandhya S Fatema Salim Bahrainwala Anchal Komal Masta
Susmita Barman Swapna Dalvi
Rituja Chatterjee
Alika Ghosh
Drx Raveena Aarti Luthra Ayushi Sehgal Shanta Tejwani prayatna navasthale Nivetha Eswaran
manju Sharma

SILKA SILLA
Varsha Trivedi PAVITHRA MADHAVAN Yas Banu SHRUTI RAMTEERTHKAR
saroj
Deeksha Bansal Sara Jeevi chaya yasarla bebo Bindu Kanswal

divya solanki Nisha Arora Priyanka Deb Muskaan Sarwal
shivani jagtap
Ankita Mishra Poojitha Pooji
Aryahi Mishra
Prerna Sharma Vaishnavi Enugala maddy payal Reddy Divya Sangeeta Rajesh Jayanti shaw Ashu Arora Yami Krishnan Anushika Agarwal
Seema Batra Ramya Janagarajan pratishtha gauttam Ekta Singh
Niranjani Ramesh Gauth Totad Ishikajannatishika Masih Avantika Singh
Neha Chauhaan Archana sharma
Foram Kansagra ArIaNa AnDeRsOn Himani Bhardwaj Padmaja Kar

Harjeetkaur Khela Harshitha Manjunathhm Sujata Moorthy misti saha Rebina Ahmed K Kanchan Kavita Kaundal aashmrita sai
Khusboo Sharma Kumkum Sahu neeru chahar
Sujata Pandey Preeti Gupta Neha Panchal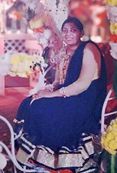 Sapna Tiwari Sonam Bhalotia Nisha Hansy Bysani Mithila thinks hatke Kannika Pandey Ambika Pipersenia Brar Jazz Aishwarya Rath
Vinny yuv Raina vidushi garg Binal Ghediya Namrata Chaudhary Husna Fatima Kiran Bisht Jakem Aeklani Poornima Tripathi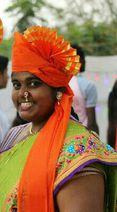 sandhya sawant Kavita Khokhar
Shaila Naz Eeshta Bhalla Sapna Yadav Priti Saha Sapna Sikarwar Dimple Desai
Silpa Narayanan kajal bhagat ??? ??
Yashmita Singh Pooja Sharma
Sonam Singh

Sonia Sethi

Akshita Sethi shweta chaudhary Ayushi Thakkar Pragati Agarwal Mehak Mlaik Afreen Arif Swaleha Khanchey Rehma Farooq Himani Gupta Rahnuma Shama Helly Hirpara Kriti Narang Pooja Shekhawat
Ritika Lalan Arushii Monga Pawandeep Sadioura
Rolly Bhagat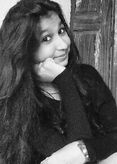 Aashi Saraf
Vaibhavi Abhir Shalu Gaur Sushreesmita Panda
Archi

Swati Singh Shabnam Khan
Neha Patel Ankita Akarte Roja Kothuri Sonam Khanna meenakshi uniyal
Saumya Malviya Azmi Khan sreepriya Anjna Vijh Archana Choure Naznin Hassan
Rachi romey Shweta Chhabra gabani manjulab Brototi Chakraborty sri lakshmi Nisha Kain Shobha Uriti
Archana Rana Naghma Fatima Bharti Shukla Abhi Vandhana shona sharma SMRITI SRIVASTA

Harsha Kejriwal
Vekhohulu Khamo Avni Kapoor
ruhi rahimunisa Priyanka Sharma
Divya Patidar
Shubhra Singh joyti Wagh Palak Manghwani Motwani Chetana Harsha Priyanka Nema radhika potdar
Anushka Chaudhary manali ahuja Shakun Suman Rajvi Doshi Roshni Bhavsar Neeraja Sasidharan Prithvi Dev Gowda Shabnam shabbu Damini S Jadhav
ksv pallavi Mamta Choudhary
Bharati Agarwal Shanti Simbana
Aradhya Singh Elizabeth P Pooja Singh Vineetha N
Great! The question has been forwarded to SHEROES Career Helpline.