This Entrepreneur Ensures You Own A Unique Piece Of Jewellery Like No Other!
Published on 16 Apr 2018

.

1 min read
My name is Divya Gupta and I'm the Founder of Aliame, which offers a range of designer sterling silver jewellery. I worked on two other ventures, before finally settling on this because sometimes, you have to travel many paths to find your true journey.
Why Jewellery Designing?
I had finished school and I wanted to get a professional education in something interesting, rather than a regular B.com Degree. I was always artistically inclined and wanted to explore that side of me. One of the most prevalent lines back then was fashion designing but somehow, joining the herd didn't sound very appealing to me.
That's when I found out that jewellery designing was just sprouting as an alternate, more niche option and I loved the idea. After all, almost every woman in the world loves and wears jewellery, plus it seemed like an interesting, off-beat option.
Because I don't come from this background, and I wasn't sure of the road ahead or what my job prospects would be, the decision was filled with a lot of 'ifs' and 'buts'. Nevertheless, I didn't let any of those be a deterrent to my resolve. I took a degree from one of the best colleges in Delhi and decided to go deeper into this industry by studying Gemology and Diamond Grading in Mumbai because by then, I had identified that my job prospects were the best in Mumbai.
Nothing Comes Easy
The real struggle began when I had to find a job. It was a new city and I didn't know anyone who could guide me, neither did I have any references or contacts that could help me land a job. This was the toughest time of my life. I used to walk the streets of Mumbai in search of a job. On many days, I would come home late evening with a stomach ache, only to realise that I had forgotten to eat the whole day!
Things were not easy, life was tough because I barely made money to cover my travel and stay expenses, and refused to take money from my parents. I survived on a meagre budget of Rs 50 for 3 meals and this was the time when vada pav and bhel came to my rescue.
I hail from a middle-class working family and coming from that background means you carry some baggage. We were conditioned to be risk-averse, which makes it a bit difficult to give up a cushy job and start out on your own. Plus the old proverb in Hindi, 'Pair utne hi pasaro jitni chadar ho' (stay in the limits of your ability) essentially meant asking for any kind of help did not exist in our nature. I viewed seeking help as a sign of weakness, that we are not doing a good job because we have to seek help. This made it really difficult for me to talk to strangers about my business and seek any help.
I don't mean financial help at all but just help in terms of contacts or any references to help build my business. Basically, networking was a huge challenge. However, I am coming out of it slowly but surely.
I remember bagging an interview in SEEPZ (Export promotion zone in Mumbai) and was immensely excited. Unfortunately, I didn't get the job but I recall standing outside those security-laden gates, resolving to work here one day and soon enough, that day came!
After years of struggles and working my ass off, I began to climb the ladder and enjoyed my work. Then, there was no looking back!
The Dream Of Aliame
Starting this business was my dream since the age of 19. It was a dream that I had working on along with my mother, but I was a young naive kid who was not ready for the world of business and soon enough, buckled under the pressure.
The idea was germinated in my head by my husband, my family and friends to start on this jewellery journey again. They are the ones who suggested I take this plunge and it's like a light bulb went on in my head. I knew I wasn't that young scared girl anymore and I could take on challenges in a wise way. In fact, the very first challenge was to convince myself that I can do this.
Believing that I could still design and that I had the same keen sense of manufacturing, was also challenging. However, some soul searching and getting amazing feedback on my designs was all the motivation I needed.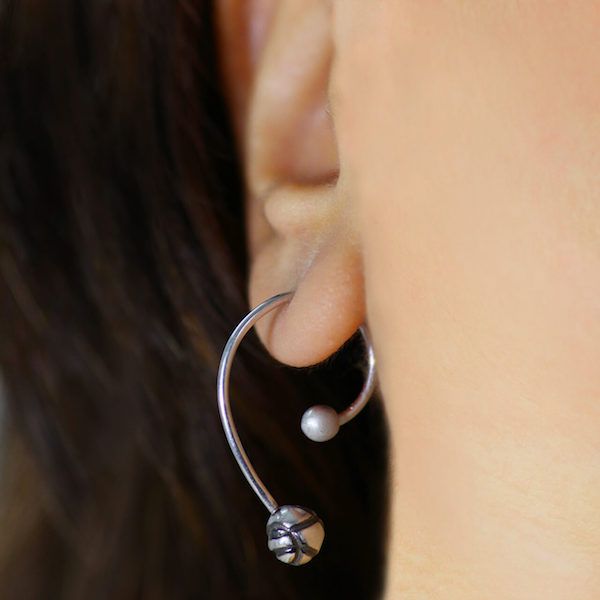 Thus, combining my passion for jewellery and love for Marketing, I realised, could work well for me as an entrepreneur.
Aliame means a 'different me' or the 'one for me' in Latin. We wanted a dot com domain which needed to be short and sweet, and Aliame just fit the bill. So in October 2017 we finally launched our website.
Competition In An Established Industry
Venturing into an established industry brings with it it's own rewards and challenges. The reward is that there are many jewellery karigars (craftsmen) but the challenge is that they are so used to gold or traditional designs in jewellery, that getting them to make really intricate, modern and complex designs was a huge challenge for me. I made my way to different cities till I found someone who would agree to make them.
Of course, it was more complicated for me because most people in this industry have a lot of money, so they can invest in a stock. And here I was, asking for only a handful of pieces to be made.
But like they say where there is a will, there's a way. With the tremendous support of my family, I persisted and here we are today.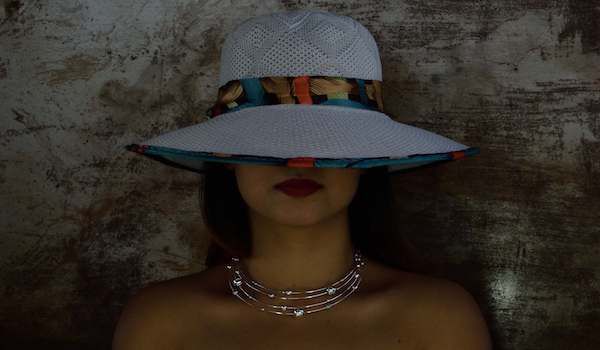 What Makes Aliame Different?
There are so many ethnic silver jewellery brands out there today but almost none when it comes to modern, contemporary designs with excellent quality and finishing, that matches international standards.
Each one of our designs has a unique story behind them which I painstakingly write for every piece, so they have a statement that is one-of-a-kind. Each of my pieces has a truly unique story to tell. They are part of collections which draw inspirations from mystical Japanese art to the magnificence of stories, from the depth of nature's glory to the beauty of dance and interesting concepts which include disciplines like Science, Astronomy and Geometry.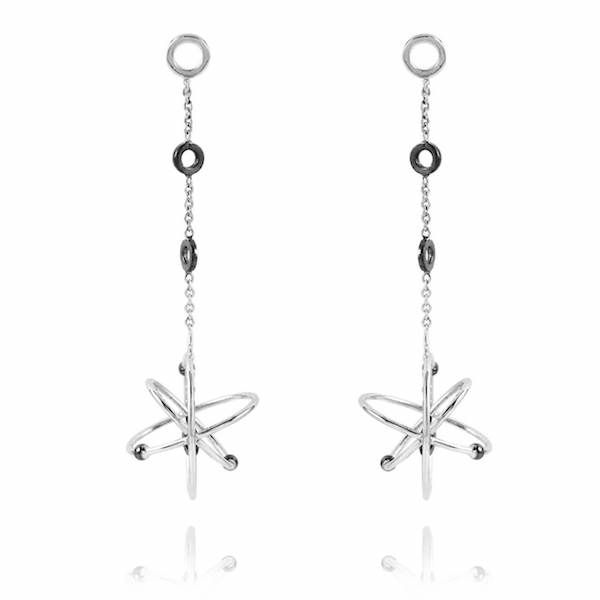 I design each piece myself so you would not have seen anything like it before. I get each of the designs manufactured myself by sitting with the karigars, translating my thoughts into actual pieces. Our pieces are limited edition too. To maintain strict levels of exclusivity, we only make a limited number of pieces for each design so what you own stays 'one in a million'!
Inspiration & Support
Working moms definitely have a positive impact on a child's life. My mom showed me that she could go out there and achieve anything she wanted to. They instill in us a sense of work ethic and a worldy wise disposition. My mother is, in fact, an entrepreneur at heart who is running her own NGO today along with her teaching job. My mom has surely inspired me in more ways than one and it's her constant support which helps keep me sane.
I would also like to mention here the importance of a supportive spouse. Till date, my husband is my source of strength and my guiding light. It is my husband who nurtures my dream of Aliame with me every day. I would not be where I am today without his belief in me and his encouragement. The power of support from loved ones should never be undervalued. It is this love that carries you through tough times.
My parting words to every woman who has had a dream is to go out there and chase it. Don't let anybody hold you back. Sometimes the road is tough but only when you cross the hurdles do you grow as a person. If not today, you shall succeed tomorrow so keep hammering away and carve out your place in the world.
This personal narrative is written by Divya Gupta, Founder of Aliame. Her story is a part of our 'Women Entrepreneurs' series. Divya was the guest moderator for our Fashion & Lifestyle community wherein she helped answer the questions by community members, shared her experiences and her inspiring journey. Come, be a part of the SHEROES community and connect with like-minded women.
---

Nirupama Kondayya
---
---
Similar Articles You love