Nirupama Kondayya
Last updated 25 Jan 2018

.

4 min read
Why Should My Gender Define My Interests? #TakeCharge
I am an engineer by education and subsequently started my career in the IT Industry. I have worked with Infosys, Capco and currently, I'm working with one of the best employers in the IT Industry - HCL Technologies.
I was born and brought up in Kanpur, which is a famous town in UP for its unique culture and nuances. However, while growing up, I came across many instances where I was repeatedly told that there are certain things girls cannot do. As a teenager, I didn't have much inkling about how the world works and how deeply rooted chauvinism is across the world.
My family, and especially my father, was always extremely supportive and encouraging, but such experiences inspired me to pick my passion areas and prove it to the world, that womankind is as capable as the remaining half of the world population.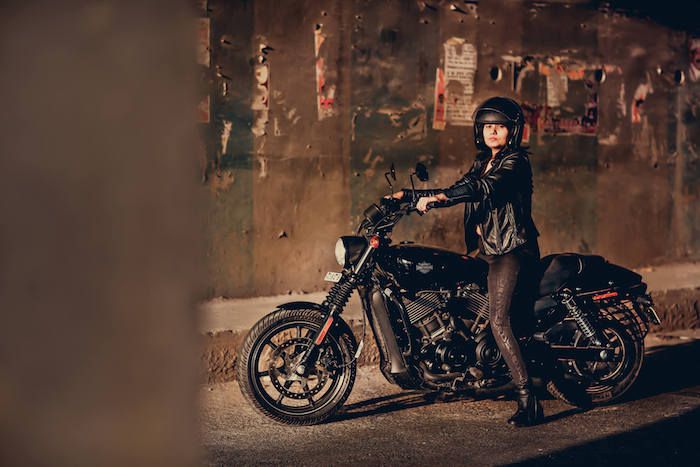 Taking Up Biking
Biking is something which always fascinated me since my teenage days. But no one was ready to teach how to ride a bike to a girl. So when I started working, I borrowed a friend's bike for a few weeks and learnt it all by myself. Then I decided to embark upon my riding journey in 2016 with one of the most iconic bike brands in the world – Harley Davidson.
I ride an HD Street 750 and have ridden it extensively through South and West India including destinations like Goa, Pune, Mumbai, Hampi, Dandeli, Wayanad, Coorg, Ahmedabad, Anand etc.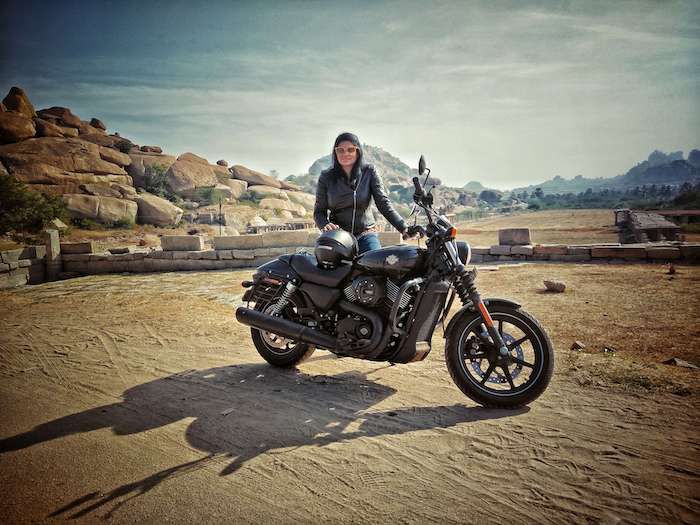 I have met so many people during my rides who get fascinated by seeing a lady biker and always share encouraging words.
Rarely, but I do come across some people who believe that women should not be on the road and that their place is somewhere else. I aspire to change this perception with every mile I clock.
My Rendezvous With Theatre
Honestly, the theatre wasn't really a part of my plans; instead, stand up comedy was something I really wanted to try my hands on. But thanks to a friend of mine, I stumbled across a role in a play and I was like, "Why not give this a shot?"
Currently, I'm playing the role of a Transgender in a play on contemporary politics and society.
In my little experience, I have literally fallen in love with theatre as it allows me to play different characters while enabling me to express my individuality too. However, as a new kid on the block, I'm planning to take a formal course in acting this year to fine tune my acting chops.
Managing Everything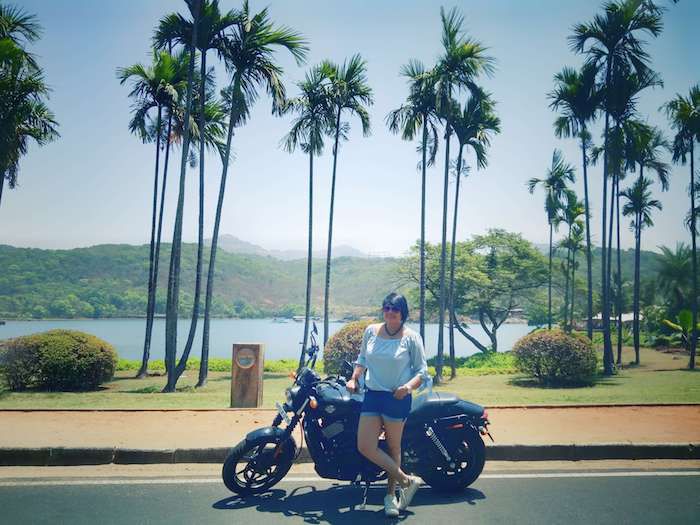 I have always believed that because we get only one life, why not make the best out of each and every day!
My job is exciting and challenging, it keeps me on my toes most of the times. Yet, I ensure that I do my rehearsals in the evenings on weekdays, and go riding over the weekends.
At times I have to pick and choose between either, so I prioritize. Biking helps me relax and long riding hours give me time for soul-searching, while theatre helps me express myself through a myriad of roles.
Praveshika Katiyar is Biotechnology Graduate who wears many hats in her daily life, starting with being a daughter to being a techie and an actress as well. But being a biker is something she swears and lives by. She rides a Harley Davidson Street 750 and is a part of 3 biking clubs at present - Ladies of Harley India (LOH), ACE Motorcycle Club (the only Harley Club in India) and Tusker HOG Bangalore. You can follow her on Facebook and Instagram.
---

Nirupama Kondayya
---



N*****

I too love bikes, gonna follow u one day
V*****

Awsm girl... Ur an inspiration 😊
P*****

Felt good after reading your story.. All d best..
Similar Articles You love