SHEROES
Last updated 4 Jun 2018

.

1 min read
Why Goal Based Investing Is The Key To Gain Returns
A good plan often starts with budgets and then covers investments, portfolios in sufficient detail. We will see where this all maps to.
Why Invest At All?
This sound almost like an inane question. Most people will say, to make more money or to get higher returns. But most likely, you will not get a clear answer about meeting specific goals.
Here we are talking about life goals and no doubt, they involve money. Some goals like a retirement goal is a culmination of all of one's life efforts. Other goals such as meeting your child's higher education is a great example of how systematically investing can help realize your and your child's dream.
(Also read - Things you can do with your First Salary)
A goal is a practical way to realize a dream. The dream could be a great education for your child, a go-around-the-world vacation, a dream home or an early retirement. And when these dreams are achieved, they give you more happiness.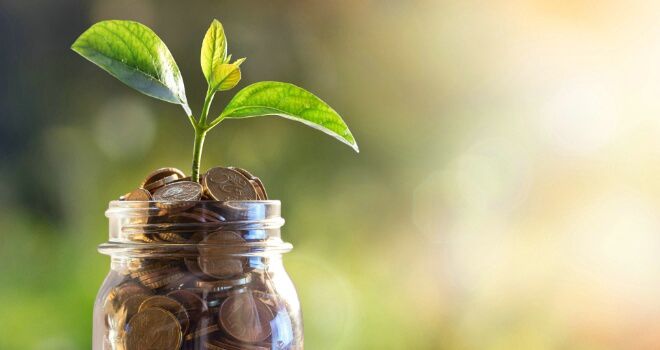 Is The Cart In Front Of The Horse?
To get your dreams and goals right, it is important to list them out first. Merely being a busybody investor doesn't help. Chances are agents and commission earning distributors might trap such investors.
There have been too many investors who have fallen into traps of buying unsuitable products just to save on taxes.
(Also Read - 3 High Cost Traps To Avoid While Investing)
What Is A Good Goal?
A goal is a SMART, which is:
Specific: Tells you what exactly it is for. Example, a down-payment for your first home.

Measurable: You have a clear number to shoot for. The number can be arrived at based on how much the goal costs today, and add inflation over the number of years to reach the goal. You could also put a number on it but the former approach is usually better. Other goals like retirement planning have to be arrived at more elaborately.

The good thing here is that it makes tracking progress also very easy.

Achievable: The entire planning process ensures that the goal is achievable. I see two common traps that can be avoided.

People often miss meeting reasonable goals because they have not planned for them. Some people even treat their children as their pension plan or their parents as their emergency fund.

Relevant: A goal often highlights the relevance of that aspect to your life. Couples often debate hard on what kind of home they would like to live in while setting the goal financially.

Sometimes people are not even aware of what can be possible in their life by proper goal setting. They have the potential to do far more relevant things in their life, but simply by missing out on the big picture, they let go of opportunities. Examples here are people still stuck in jobs whereas they could have started awesome businesses of their own.

Ultimately what is relevant for you, is for you to decide. Just because everyone else is buying a big car, doesn't necessarily mean you do it too. Don't compare with the Joneses!

Time Bound: A goal always has a time horizon. That's the beauty of it. This makes tracking easier – am I on course, or off it? Can I accelerate my goal by pumping in more lump-sum investments? Answering these questions becomes possible with goal setting. As Tony Robbins said, "The quality of your life is determined by the quality of questions you ask."
Financial Goals
A financial goal can be looked at from a short-term or a long-term perspective.
#1. Short Term Goal

:
A short-term goal could be something that is due 3-5 years from now. Naturally, you would like to keep the funds for this goal in 'less-risk' assets such as debt mutual funds.
Examples: Down-payment for a house, child's college admission that is 3 years away.
#2. Long-Term Goal

:
A long-term goal is 7-10 years away. One should consider equity mutual funds here, as there is enough time to take on some additional risk for higher return.
Examples: Retirement plan, a second vacation home.
#3. Medium Term Goal
A Medium-Term Goal would fall in between and it will involve a mix of the both and some tradeoffs.
Basic Steps To Achieve Your Investing Goals:
Here is a quick rundown of what you need to do to implement this. Maybe this weekend, carve out some time with your family to plan it well:
Step 1 – Identify which goals matter to you (Specific, Relevant).
Step 2 – Map the goal to when it is due (Time-bound).
Step 3 – How much would it cost today? (Measurable)
The next three steps may need the help of a professional advisor:
Step 4 – Given the recent price trends (inflation), how much is this goal likely to inflate by the time its due (Measurable)?
Step 5 – Based on the tenure of the goal (long term, short term), what kind of returns can I expect (Measurable)?
Step 6 – What kind of monthly instalment does this boil down to (Measurable)?
(Also Read - 21+ Creative Ways to Earn Money Online)
Once the above six steps are done, get down to the process of investing! Of course, investing in a good mix of assets including direct mutual funds where commissions are zero, will give an added boost to your returns, helping you reach them faster.
Goal based investing anchors your investing efforts and takes off stress to a large extent. It is important to keep tracking these goals at least on an annual basis. A simple yet systematic process goes a long way in leading you to a happy life.
This article is part of a series on financial planning for women, penned down Ram Kalyan Medury, a Fintech Enthusiast and Entrepreneur. He founded Jama, an online & mobile app based direct mutual fund platform and investment advisory. He has nearly two decades of Fintech experience at leading companies like Infosys, ICICI, Magma. As an entrepreneur, he is passionate about spreading investor awareness and helping people create wealth by investing in high return, low-cost instruments. Ram is a SEBI Registered Investment Advisor and an MBA from IIM Bangalore.
---

SHEROES
---

Similar Articles You love