SHEROES
8 Mar 2018

.

1 min read
Should Women's Day Be Celebrated At All? Our Community Speaks
Every year the buzz around Women's Day rises and falls, while we tend to be fighting towards the same rights with every passing year. We raise questions surrounding different issues that plague the womankind, still making us question - where do we stand? Remember this video Kriti Sanon posted last year? Sums it all up, doesn't it?
But that's the thing about Women's Day, every year it tends to bring new hopes and faith with it to make progress when it comes to women around the world. Ensuring us that nothing is stagnant, change is inevitable. And it'll happen only when we start asking questions, when we #takecharge of our lives and never give up.
One of our community members, Chandana Roybanik, asked this question:
Why is Women's Day celebrated? Why can't we stop celebrating this so-called day? Why are people trying to make women special only on this particular day? At least I don't find any logic.
So while women members did comment on the post, we asked this very question to ourselves and to our in-house SHEROES community. Here's what the women and men of SHEROES had to say.
"When different cultural backgrounds and mindsets treat women differently, this day is a chance to showcase by putting all women stories together under one umbrella on one day to strengthen it and bring out the difference this gender brings in overall development.
This era has started to understand and respect womanhood than any other era, at this time, it is important to hold the conversation to spread it and announce it loud. #TakeCharge"
- Supriya Kohli
"I am all for no one particular day to celebrate women. Even if we celebrate women every day of the year, that would still not be enough to balance what all they do while bearing our patriarchal mindsets in a single day. Just be grateful every single second that you have these women in your life and never hesitate to express it."
- Gagan Mahajan
"I invited someone to be a speaker and she also mentioned the same thing. What I told her was that the day we will have an equal life for women, we will start celebrating it as Women's Independence Day. For now, this is a reinforcement that there is a long journey to be taken.
In every nation's life, it has taken freedom fighters about 100 to 200 years to free themselves from being colonies and to have an equal status, as an independent state. Here we are talking about 50% of the human kind living as unequal.
The inequities have been solved for less than 1% of the women across the world. The patriarchy is so deeply seeded that it will take many generations to solve this. We only expect the technology to play a significant role, where this cycle of equities and parity can get accelerated."
- Deepti Beri
"I feel we need the celebration of Women's Day not just to realise the common knowledge of women being as important in the growth of humanity but to also give a glimpse into the sisterhood of support and network that women have built for themselves. I think this day highlights a lot of women supporting other women. It's pure humanity and the building blocks of creating not just solidarity but support. It's phenomenal when women stand up for each other."
- Faakirah Irfan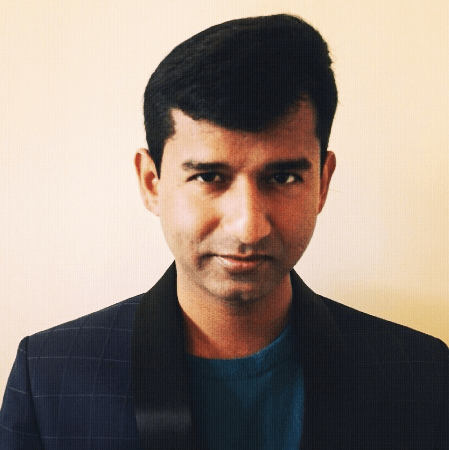 "First a bit about why and how this came into being. While the first observance of Women's Day was held on February 28, 1909 in New York, March 8 was suggested by the 1910 International Women's Conference to become an 'International Women's Day'. After women gained suffrage in Soviet Russia in 1917, March 8 became a national holiday there. The day was then predominantly celebrated by the socialist movement and communist countries until it was adopted in 1975.
In our daily busy lives, we need to take time out to celebrate themes, sentiments and occasions. These may be momentary, however, they help to remind us every year of the significance it holds. Also, if we can celebrate all kinds of festivals, I believe women are the symbol of power, empathy, perseverance and benevolence – all combined into one and they are the only species who adapt into any role with ease and patience. Come what may, this is true. So it is more important to celebrate this every year and exchange thoughts around this global initiative."
- Ankoor Dasguupta
"I do at one level agree with Chandana, though women wholly do deserve a day to celebrate themselves, considering the prejudices and inequality they have been through and have come out of. This in itself calls out to be celebrated and applauded. That apart, there are so many deep-rooted prejudices and mindsets that women still come up against. Worldwide movements like #MeToo, #TimesUp and #ReclaimTheNight testify to the hidden and, till now, unspoken discriminatory attitudes they are still dealing with. There is a lot of talk of gender neutrality but frankly, neutrality is possible only when both are evenly balanced in terms of opportunities not just on paper but in real ground realities.
This protection for women does end up with a feeling of entitlement and also instances of abuse of laws. There is no better recipe for tipping the scales in the reverse than blanket protection, whether it is for a community or a gender. Women themselves need to understand that this freedom of choice and being able to walk tall under open skies has been hard fought and can only be taken forward with responsibility and by driving themselves to make equally powerful choices. It'll be a pity if we call for freedom and protection while playing to stereotypes or acting irresponsibly and then calling wolf. It's not fair or equitable."
- Monica Majithia
"International Women's Day isn't your average Hallmark holiday, celebrated through gifts and cards, with an underlying commercial interest. It was first observed in 1909, to commemorate the Women's Rights movement and officially observed by the United Nations, from 1975 onwards. On this day, it's interesting to see NGOs, women's organisations and other stakeholders adapt it to amplify their initiatives, and be heard. What I enjoy most, though, is reading the celebratory stories around women who have laid the foundation for the freedoms we enjoy today. Their stories might be a footnote in our history books but social media is a great equaliser. A few minutes there and you discover a wealth of facts and figures that make you super proud to be a woman!"
- Merril Diniz
The buzz on the community:
"It's about gender equality and women's rights."
- Sairee Chahal
"Frankly speaking, it not about a single day to celebrate womanhood but because it feels great when the entire nation celebrates our achievements and contributions without discriminating us culturally, regionally, politically and socially and without gender inequality on 8th March."
- Pareesa Rabbani
To which Chandana responded, "Thanks, Sairee and Pareesa for your views, very true, in every field women are ahead nowadays. We all should change our thoughts about recalling these on just one day and rather respect our women every day. Only then can we feel great from within because still in buses and metros, we see seats reserved for ladies. Are we not discriminating ourselves?
I do protest many times in public spaces - Why can't an old man sit in the ladies seat? Why doesn't a woman give her seat to an ill man? Why does a lady ask a seated man to get up from the seat reserved for women?
Despite my trying, it feels like nothing is changing because the 'reserved for women' thought has to be let go off from our own hearts first. Yes, we are special but why should we take advantage of that? Rather, we should be working towards the betterment of the society, which will make us women all the more better, as a people."
To which Avani expressed, "Chandana I wish we didn't just have a day but an entire century. The thing is even if it's just a day - I will take it. When you saw women discriminate against other women - how do you think we can solve this? Sometimes speaking up doesn't get you anywhere - especially in a dog eat dog world.
"I can understand your thought behind this, but how I take it is that an athlete keeps on practising and playing all year long. She puts in her hard work day in and day out in that particular sport, yet the recognition happens on the day the results are declared at the Olympics. The world knows that the athlete has been working all year long with diligent efforts but celebration comes on one single day :)"
- Avantika Thakur
"Chandana, I relate to you completely. In an ideal world what you're saying is 100% true. But today, we're far from there and there's a long way to go. And yes, there may be some women who take advantage in the situations that you have described. But there are far more cases where women are discriminated and that's where special days like Women's Day bring the attention of the world to the importance of gender equality and why it's important to have an equal participation of both the genders everywhere. Even though it's very brief in comparison to what's needed, events like this get everyone to talk about this important topic just like we are doing now!"
- Gayatri Prasad
"Hey Chandana, you're right if people celebrate only on this day and cannot respect round the year, then there's no meaning. But the actual spirit of it is to put forward the point of equality and respect forever. I take it as a day just as important as a birthday or an anniversary and the best part is - we all can celebrate it together."
- Shakun Vijay
"I personally feel that celebrating one's self is very important, irrespective of your gender. The moment we start loving ourselves, we love and respect others too. We will then start celebrating Women's Day, Men's Day, Children's Day and also LGBT Pride, in the end, celebrating humanity, life and equality."
- Anupriya Udai
"Maybe it started as a marketing gimmick but I feel it has also led to some meaningful conversations around women. At the end of the day, it's our choice on how we want to celebrate this day. We can just say 'Happy Women's Day' and be done with it or we can say and do things on women's day which would make women's day relevant in the future. And maybe someday there might be a question in some history paper 'Why did people of that era celebrate women's day?'"
- Neha Prateek
Chandana signed off on a happier note, "Very True! Thanks for all your excellent views. Yes, this is the actual motto behind my opinion - for deserving respect by everyone equally, irrespective of gender, to be a real SHERO from within, to set an example for everyone by taking myself to that level, led by a change from within.
On this great note, we wish all the women out there a very Happy Women's Day! May you #PressForProgress and change the world for women - in your own way, irrespective of your gender.
---

SHEROES
---
S*****

Even I was of the belief that women's Day is a marketing gimmick for companies to upsell, untill this women's Day where I could see many of them moving in bunches to have the me times without the pre emposed guilt which is a conditional upbringing in our patriarchal societies. May be the learned lot do not need such validation however there is huge segment which needs the helping hand or walking stick of a day like this to be able to express themselves as they are and seek freedom. To the minds which are so attuned to monotone such strokes of vividity definitely brings vivacity. And hence women's Day should be celebrated to bring out those who need to see the world from a better lense. It also sounds like a pre emposed validation on the other gender at times, but untill they are been educated at the root levels about the concept of equality we would need to have days to spread the wings of freedom where everyone gets enough space to spread their wings.
M*****

Currently Women's Day is celebrated in token manner. Even in this token celebration it is important what values, issues and rights we are highlighting. These will act as building blocks for the future where I hope Women's day will be more meaningful.
R*****

If the world decide , what womens should do or not . Than is no use to celebrate the day. the one day of respect rest of others days treat like womens are nothing is of no use
Similar Articles You love