Ethical Hacking Is The Next Big Thing You Should Know!
Published on 7 Feb 2019

.

1 min read
Imagine, one day, you open your Instagram profile and find that several crude messages are sent to your contacts, by you. Even a couple of your pictures are posted.
No, of course, you did not do this. You can not send that kind of messages to anyone or post your picture abruptly, even when you are high.
Then who the heck did this?
With your hard-to-crack screen lock password, it is impossible that anyone could creep into your phone and do this.
Then is your Instagram account hacked?
Such kind of hacking is unethical. If the culprit is found, he can be severely punished or worse even put behind bars.
What's worse that, this is just one type of hacking. There are a couple of more that we pray you never encounter;
#1. Website Hacking
The target system is any website. Here the hacker takes unauthorized control over a web server and its associated software such as databases and other interfaces.
#2. Network Hacking
The target system is any network. Here the hacker gathers information about a network by using tools like Telnet, NS lookup, Ping, Tracert, Netstat, etc. The intent is to harm the network system and hamper its operation.
#3. Email Hacking
The target system is any email account. The hacker takes unauthorized access on an Email account and uses it without taking the consent of its owner.
#4. Password Hacking
The target system is Password. The hacker tries to recover secret passwords from data that has been stored in or transmitted by a computer system.
#5. Computer Hacking
The target system is any computer system. The hacker steals computer ID and password by applying hacking methods and gets unauthorized access to a computer system.
But then, there is a kind of hacking that is considered ethical in all sense, that is ethical hacking.
What is Ethical Hacking?
Ethical Hacking, also called Penetration Testing is an act of intruding/penetrating into system or networks. It is done so as to find out threats, vulnerabilities in the system under test, which a potential malicious attacker may find and exploit causing loss of data, financial loss or other major damages.
This is the only kind of hacking, which has good intention. Ethical hacking is done to improve the security of the network or systems by fixing the vulnerabilities found during testing.
Ethical hackers may use the same methods and tools used by malicious hackers but at the same time, they do it with the permission of the authorized person.
Ethical hackers are expected to report all the vulnerabilities and weakness found during the process to the management.
What makes ethical hacking, ethical or legal?
According to Comexpo Cyber Security, the hacker or the tester obeys set of rules and thus making the entire process ethical and morally correct,
Set your goals straight
Plan your testing process
Ask for permission(written)
Work ethically, work professionally
Always keep records and evidence
Respect the privacy of others
Use a scientific process
Pick one tool and stick with it
Provide timely progress updates
Why Ethical Hacking is the next big thing?
Ethical hacking or white hat hacking is gaining momentum day by day as a big business today. From Google, Facebook, Twitter to many other big companies spend millions on 'white hat hacking' to sniff out vulnerabilities in their systems.
A Certified Ethical Hacker is also accredited by the American National Standard Institute, has received the GCT (GCHQ Certified Training) accreditation. It is also recognized certification for the DoD's computer network defense Service Providers (CND-SP's), a specialized personnel classification within the United States Department of Defense's information assurance workforce among many other recognitions.
Moreover, many intelligence agencies including the Pentagon, FBI, the US Army, and most of the Fortune 500 companies prefer the C|EH program to enhance the knowledge and skills of their security personnel.
It is also predicted that the Bug bounty programs, where hackers will be compensated for reporting vulnerabilities, will be a norm in the future.
Did you know, Indian firms lost more than $4 billion in 2013 alone because of hackers. Yes, you read it right!
Not only this, as per 2015 figures reported by Nasscom, India needed more than 77,000 white hat hackers as against only a mere 15,000 certified professional ethical hackers in that year.
So it is not just the demand that makes the ethical Hacking strata so crucial but also the amount of cyber threat we face, either knowingly or unknowingly.
But not everyone can be an ethical hacker. Organizations trust individuals who have been certified as Ethical Hackers. A Certified Ethical Hacker is aware of the code of conduct to be followed during ethical hacking courses.
But when subjected to the real time scenarios, even the sincerest ethical hacker, may stumble and get into situations that may harm the hacker or the organization. Hence it is said that ethical hacking is not everyone's cup of tea.
There are certain pre-requisites that you should keep in mind, in case the entire ethical hacking thing excites you.
What are the pre-requisites for a CEH (Certified Ethical Hacker)?
As you may have understood till now, the ethical hacker training certification is aimed at fortifying the functional knowledge of security officials, auditors, site managers, and software testing professionals. These professionals are involved in maintaining the integrity of the infrastructure network. For successful completion of CEH, a basic knowledge of telecommunications, networking and computer systems is greatly recommended.
Additionally, the minimum age for appearing for the exam or applying for the training is restricted to no less than 18 years.
However, the study of ethical hacking is vast and is certainly not everyone's cup of tea, so we wish you very good luck!
Are there any women Ethical Hackers?
How many of us know Deepali Malekar?
This super talented lady is currently working as a Security Researcher in Wipro, has been listed in AOL Hall Of Fame and has got acknowledgements from other firms. She owns a firm known as Infosec Labs which is an information security consulting firm specializing in delivering high-quality services through expert-driven manual penetration testing.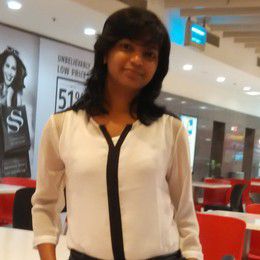 And did you also hear about Joana Rutkowska?
Rutkowsha, is most widely regarded for her work with Windows Vista. She shocked the world in the August 2006 Black Hat Briefing Convention in Las Vegas when in front of a crowd, Rutkowska demonstrated two simple methods for hacking into the Windows Vista beta.
Rutkowska is a Polish ethical hacker who specializes in developing software and tools to counter hackers in the world revealed the Blue Pill technique that allowed her to transfer a running operating system onto a virtual machine well before the worldwide use of virtual machines and virtual servers within the private sector.
Apart from the above mentioned two wonder-women, there are many more out there. Women make excellent technical architects and cybersecurity analyst due to their natural observant and intuitive instincts.
Coming back to the hypothetical scenario I gave you at the beginning of the article.
How would you deal with the hackers if they misused your Instagram account?
It is, of course, a subjective question and the answer may vary from person to person. But here is an example of a playboy model turned self-trained ethical hacker, who proved to the world that women are no longer a soft target.
Adeanna Cooke, one day, came across an unauthorized website with nude pictures of her it, which were illegally posted by her long-time partner to make money. She decided to take matters into her own hands and hacked into the account herself to take the entire stolen photos down.
Be it Ethical Hacking or any technology, one should always strive hard to keep themselves up to date.
What are your ideas on the same? Do share with us in the comment section below.
References for this article:
https://en.wikipedia.org/wiki/Certified_Ethical_Hacker
https://www.quora.com/Are-there-any-female-ethical-hackers-in-India
https://womenscyberjutsu.org/events/EventDetails.aspx?id=666057
(Also Read - How You Can Stay Alert When It Comes To Online Sexual Harassment)
---

Sainy Banerjee Pal
---
---