These Pregnant Women Are Giving Us Fitness Envy
---
---
The first week of 2017 has almost come to an end. This marks the first week of all those fitness resolutions to be kept kicking. Here is some #fitinspiration that got us gasping.

This account on Instagram called Fit Moms of Instagram has some serious inspiration to gather.

With about 258k followers and 800+ posts you can see some amazing photos and videos of fitness from moms/to-be moms. From 8 month pregnant women doing headstands, to moms working out with their kids, from before and after transformations to pure happiness of growth - this accounts really pushes you to move your butt and get going.
Follow Fit Moms of Instagram on Instagram for more inspiration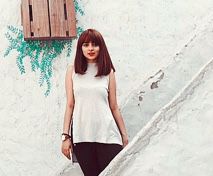 Get the most exciting SHEROES discussions in your Facebook newsfeed.