SHERO OF BIHAR: The Special Teacher
Last updated 4 Dec 2018

.

1 min read
Sarita Rai, 30, is a law graduate from Patna Law College and holds a Master's degree in English. A husband who wishes to give the wife a life of luxury.
But what does Sarita do?
She ditches luxury and chooses to teach the less fortunate. Sarita is the founder of Topper Study Point Udaan in the small city of Hajipur in Bihar that is striving hard to educate the poor children.
And at times, she finds herself fighting for other causes...giving a voice to the voiceless.
Why did you want to start Topper Study Point Udaan?
Post my father's retirement as a Forest Officer, we relocated to Bihar from another eastern state. I realized that there wasn't any education for the lesser fortunate children.
Either they were being used as child labours so that they could bring home money or if there were girls in the family, they would be married off even as a minor. That was when I urged girls of nearby area to allow me to educate them for free.
I started bringing about an awareness that education was important. That's how the initial study class for young girls came about. Soon after I started teaching these girls, a lot of people advised me that I should probably charge a fee and start a proper education centre.
So in 2003, I started a personality development class for girls. But very quickly I realized that there were so many girls who wanted to be a part of the class, but didn't have the money to enroll. These girls came from the slums and nearby areas.
So, in 2007, I went back to my initial model of educating without charging any money. That's how my weekend study classes which are now titled 'Topper Study Point Udaan' came into existence in Hajipur.
Where does being empathetic and the desire to want to contribute to the society come from?
While I am a Bihari, I spent most of my growing up years in Eastern parts of the country as my father was a Forest Officer. At times, we would visit Bihar. I must have been in Class IV or V, we were visiting Bihar and I saw a mob trying to lynch a man who they believed had stolen a bicycle. The man kept pleading to be spared. I found the incident heart-wrenching. I wanted to stop them kill that man. In order to do so, I took a rope and looped it around my neck conveying the message that I would end my life if they didn't free the man.
The mob freed the man, and he thanked me for saving his life. The gratefulness in his eyes, relief on his face, the heartfelt 'thank you' in his voice moved me. In that moment, I knew humanity was what kept the world going. And that was also when I discovered myself.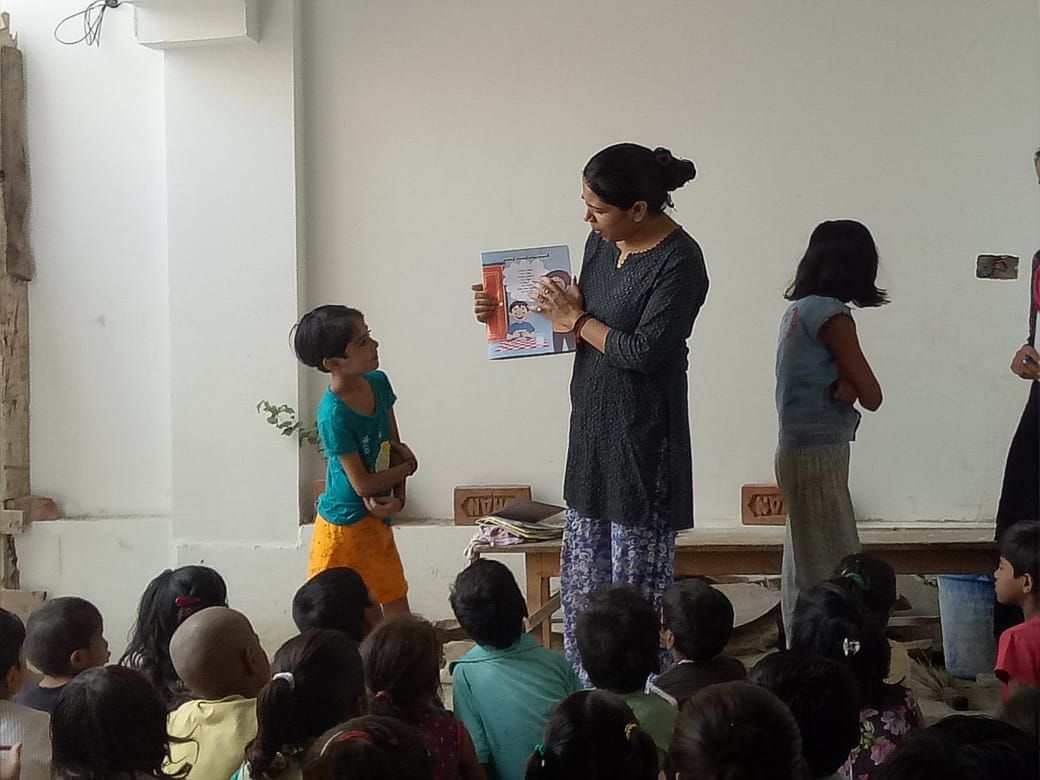 What were the challenges you faced or face for establishing the study point? How did you overcome them?
The core job of teaching wasn't difficult but all that around it, was. For instance, to even convince the parents to send their children to study has a Herculean task. The children are earning hands to the families, which is why they aren't encouraged to study. Forget encouragement, I don't think their parents even realize the importance of education.
They become fearful that if the kids start studying they may not be able to work. I would tell them the classes would be for free, and in addition, the children will be given books to study. The real bait, I believe, was food for the days the kids would visit the classes.
(Also Read - How This Woman Is Healing Orphaned Children Through Books)
After I began teaching, people would taunt what was the need to carry out all this activism. My husband wasn't happy either - out of concern he had for my life. But now he has given up. In fact, he helps. He is an advocate with the High Court and at times when I extend a helping hand to fight for the justice for people who cannot fight for themselves, he serves us by being the lawyer for free. My husband has changed but others in town still pass taunts at me.
While improving the literacy rate in Bihar is a cause closest to my heart, I do not remain a silent bystander upon seeing any wrongdoing around me. There was one incident earlier in 2018 when someone reached out to me for help in the case of an 8-year-old girl whom a 40-something man had raped. I stuck my neck out to bring justice to the little one despite the death threats I kept receiving and the sleepless nights I had to endure…
Whatever the challenge, I am determined that I am not giving up. Determination was how I overcame and still overcome all the challenges.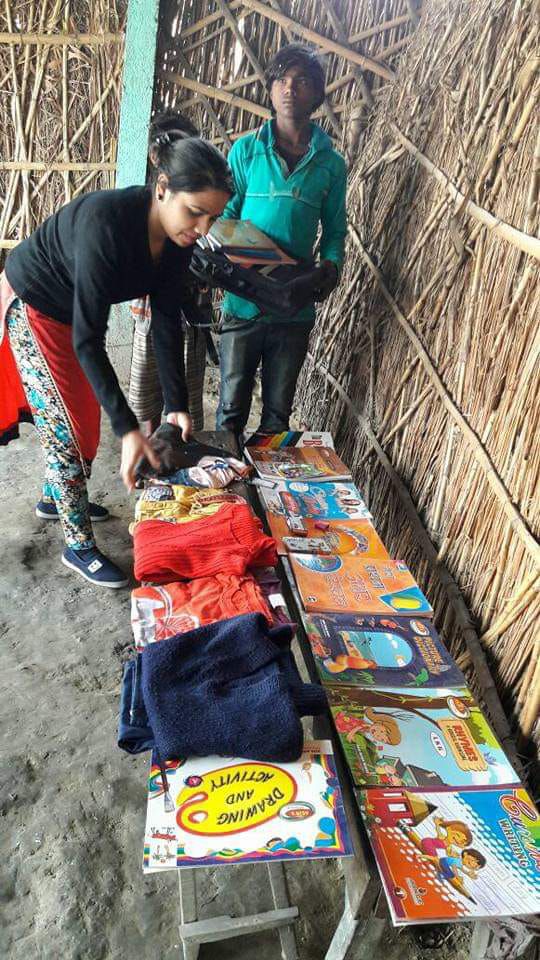 But, why put your life in danger?
Because I am convinced there is no life better than being human. Even if I am to lose my life, I'll be glad that people who I have helped will remember me. That's enough.
Where does the money to sustain the study point come from?
There is not much that goes into running the classes. Mostly it is books, stationery, and food that cost me money. To fund the expense, I use my salary that I earn from my job as the Legal Probation Officer with the Government of Bihar where I deal with juvenile cases in Samastipur (a district in Bihar).
I meet a lot of juvenile offenders and their families, try and understand the root cause of the problems, and work towards bringing about an improvement in them (juvenile). The job is after my heart as I get to contribute my bit in reforming juvenile delinquents. It adds to my understanding of child psychology.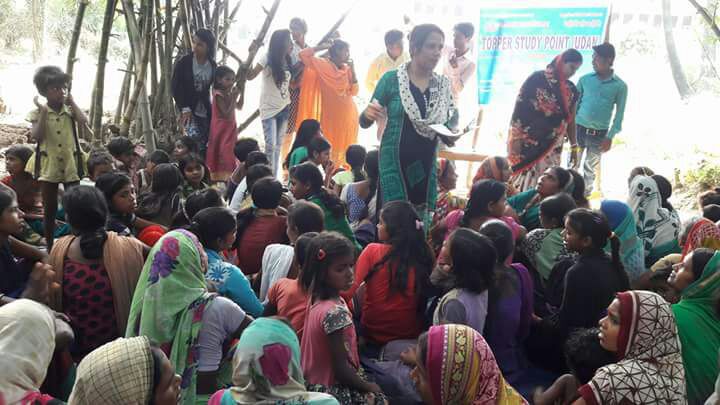 What happens to children after they leave your study point?
Currently, the classes are on for children from Class 1 to VI. After the children learn the basics, I try and help them get a seat in any established school under the Right to Education Act. One of the high points of my job as a teacher was when a girl who I had taught found a job in the police department.
The story was like this - The girl told me that she would have to discontinue coming to the class because her parents were getting her married, even when she was a minority. I intervened and ensured that the marriage was called off. Later, she succeeded in finding employment in the police department.
Final Thoughts!
After reading her story, some of us might be looking for a way to help her, support her or maybe fund her. While most of us would still consider it very difficult to do something like this.
But actually, you don't need to go Bihar, or to some other so-called Interior/Backward/Unprivileged areas to start something like this.
As per Smile Foundation India, around 35 Million children across India (between 6-14 years of age) aren't able to attend school.
All you need to do, is to get up, look around for those needy of your help and get started.
Share with us in Comments if you are already doing/planning something like this!
---

Suhani Dewra
---
---