Best Professional Courses After 12th To Do Online
Published on 9 Nov 2021

.

1 min read
Find the best professional courses after 12th commerce, science, or humanities and get the professional training you need to improve your job prospects.
Students today are no longer restricted in their choice of the subject after the 12th standard. In fact, you can find professional training courses online on almost anything that holds your interest after the 12th standard.
No longer do you have to waste years on higher education or pay lakhs on professional development courses at elite universities only to find that your degree certificate failed to prepare you for the world of work.
Now you can specialise in your field of choice right after the 12th standard and get job-oriented professional training and professional development with free and low-cost online courses in India.
This list of the best job-oriented professional courses after 12th commerce, science, or humanities, includes Google professional certificates and free online courses with certification from some of the best universities.
Best Professional Courses After 12th Science
If you're looking for the best professional courses after 12th science, these job-oriented professional courses after 12th science will help you find your dream job in science or technology.
1. Digital Marketing Courses
No, you don't need a degree or even need to be a 12th science student to become a digital marketer! All you need is a foundation in marketing, so you can understand the objectives of marketing and decide which area of digital marketing you want to specialise in.
You can get a free Introduction to Marketing through the award-winning teaching approaches of the Sauder School of Business's marketing faculty and learn core concepts and tools such as Market Research and its importance to strategy, brand strategy, pricing, integrated marketing communication, social media strategy, and more.
In this free Marketing Management course from IIMBx, you'll learn the fundamentals of marketing management, with advanced theories and applications through real-world business examples, illustrations, cases and exercises.
You'll also learn how marketing management tools can be used to increase your customer base, improve customer satisfaction and increase your company's overall perceived value.
You can do a number of free digital marketing courses and become a certified digital marketing professional once you understand how marketing serves as a key element within an organization's strategy.
Master the basics of digital marketing and become a Google Certified Digital Marketer with Google's own free, 26-module professional digital marketing course. Created by Google trainers this professional course is packed full of practical exercises and real-world examples to help you turn knowledge into action.
2. Data Analytics Courses
Organizations now have access to massive amounts of data and it's influencing the way they operate. They are realizing in order to be successful they must leverage their data to make effective business decisions.
This free Introduction to Data Analytics course from NIIT will present you with a wide range of data analytic techniques and is structured around the broad contours of the different types of data analytics, namely descriptive, inferential, predictive, and prescriptive analytics.
In the Big Data Fundamentals course, which is part of the AdelaideX Big Data MicroMasters program, you'll learn how big data is driving organisational change and essential analytical tools and techniques, including data mining and PageRank algorithms.
You will learn how big data has improved web search and how online advertising systems work. By the end of this course, you will have a better understanding of the various applications of big data methods in industry and research.
This Big Data Analytics course is part of the AdelaideX Big Data MicroMasters program and will help you develop your knowledge of big data analytics and enhance your programming and mathematical skills.
You'll learn to use essential analytic tools such as Apache Spark and R to store, process and analyse data to inform business decisions. By the end of this course, you'll be able to approach large-scale data science problems with creativity and initiative.
3. Computer Programming Courses
The Getting Started with Python course is an introduction to Python Programming and aims to teach everyone the basics of programming computers using Python. It covers the basics of how one constructs a program from a series of simple instructions in Python 3.
The course will cover Chapters 1-5 of the textbook Python for Everybody. Anyone with moderate computer experience should be able to master the materials in this course.
The homework is done in a web browser so you can do all of the programming assignments on a phone or public computer. Once you complete this course, you'll be ready to take more advanced programming courses.
The Programming Basics course is part of IITBombayX's Fundamentals of Computer Science online course. These online IIT courses for working professionals and students will introduce you to the basic concepts of computer programming, starting with the notion of an algorithm.
The emphasis is on developing the ability to write programs to solve practical computational problems and you'll learn to read and understand many sample programs, and will have to write several on your own.
This course deals with basic programming and sets the foundation for solid programming practices for beginners. You'll learn basic computer programming skills and master the art of writing C/C++ programs to solve real-world problems.
4. Google Project Management Course
Get on the fast-track to a competitively paid job in the high-growth field of project management with the best project management courses developed by Google. This Google Project Management Course for beginners will help you gain in-demand skills that will prepare you for an entry-level job.
You'll learn how to manage projects efficiently and effectively, using traditional and agile methods, with Google employees whose foundations in project management served as launch pads for their own careers.
This professional project management course offers over 100 hours of project management education, which helps prepare you for Project Management Institute Certifications, like the globally-recognized Certified Associate in Project Management (CAPM)®.
You don't require any relevant experience or a degree to join this 100% remote, accredited project management course in which you'll learn in-demand skills that will have you job-ready in less than six months.
5. Google's IT Security Course
Interested in a career as a cybersecurity expert or certified ethical hacker? This Google IT professional certificates course called IT Security: Defense Against The Digital Dark Arts covers a wide variety of IT security concepts, tools, and best practices.
This Google Coursera certificates course also dives into the three As of information security - authentication, authorization, and accounting – and covers network security solutions ranging from firewalls to Wi-Fi encryption options.
It introduces threats and attacks and the many ways they can show up and will give you some background of encryption algorithms and how they're used to safeguard data. At the end of this course, you'll understand how various encryption algorithms and techniques work as well as their benefits and limitations.
6. Google IT Support Professional Certificate
Prepare for a career in the high-growth field of IT with professional training designed by Google and get on the fast track to a competitively paid job. Learn concrete skills that top employers are hiring for right now and start your path to a career in IT with the Google IT Support Professional Certificate.
With Google's professional courses for science students, you'll learn in-demand skills that will have you job-ready in less than 6 months. No degree or experience is required! The content in these professional classes is highly interactive and exclusively developed by Google employees with decades of experience in IT.
You get access to over 5 courses with a mix of videos, assessments, and hands-on labs. You'll be introduced to troubleshooting, customer service, networking, operating systems, and security — foundational and in-demand IT skills required for an entry-level IT job.
Your skills will include network protocols, cloud computing, Windows operating system, Linux command line, systems administration, encryption algorithms and techniques, and more.
7. Google Associate Android Developer Certification
Start your career as an Android developer, with help from Google with the Associate Android Developer Certification program. Whether you're learning mobile app development for the first time or are looking to advance your career, this course can help you showcase your skills to peers and potential employers.
Accelerate your move toward a career in mobile app development by learning to build simple Android apps with the self-paced Android Basics in Kotlin training — no programming experience necessary!
With an Associate Android Developer Certification, you can qualify for in-demand entry-level jobs in Android development. Then, take the Associate Android Developer Certification exam to gain recognition for your skills as a developer.
8. Virtual Reality Course
In this free, self-study, online Virtual Reality course from NPTEL, you'll learn the fundamentals of virtual reality systems.
The topics you will study include geometric modelling, transformations, graphical rendering, optics, human vision, auditory and vestibular systems, interface design, human factors, developer recommendations and technological issues.
9. Basic Electronics Course
This free, self-study, online Basic Electronics course from NPTEL covers a multitude of topics useful for those who want to become computer hardware professionals, such as basic electronics, semiconductor materials, intrinsic and extrinsic types and much more.
Best Professional Courses After 12th Arts
Are you interested in a creative or service-oriented career? These professional courses after 12th humanities will give you the professional training you need to succeed.
1. Graphic Design Courses
You can do these free graphic design professional courses after 12th Arts because they don't require a degree. This free, self-study, online Introduction to Computer Graphics course is courtesy of NPTEL and will introduce you to the basics of computer graphics.
It starts with an overview of interactive computer graphics, two-dimensional systems and mapping, then it presents the most important drawing algorithm, two-dimensional transformation, clipping, filling and an introduction to 3-D graphics.
This free, self-study, online Computer Graphics course is courtesy of NPTEL and covers more advanced topics.
You'll get an overview of computer graphics, and learn about computer graphics applications and software, get a description of some graphics devices, input devices for operator interaction, active and passive graphics devices, display technologies and more.
This free, self-study, online Visual Communication Design for Digital Media course will help you use the universal language of visual communication as a tool for communication and propagation of ideas in the area of digital marketing.
2. Fashion Design Course
Fashion design is the art of application of design and aesthetics or natural beauty to clothing and accessories and fashion designers work in a number of ways in designing clothing and accessories such as bracelets and necklaces.
This free, self-study, online Fashion Design Illustrations course will show you how fashion design is influenced by cultural and social attitudes and has varied over time and place.
3. Professional Writing Courses
Whether you plan to earn money from writing or improve your writing skills for job success, these professional writing courses will help you achieve your goals.
The How to Write an Essay course by BerkeleyX is an introduction to academic writing for English Language Learners, focusing on essay development, grammatical correctness, and self-editing.
The Academic and Business Writing course focuses on grammar, vocabulary, structure, editing, publication, understanding the demands of different styles of writing, and improving grammatical correctness, vocabulary development, and revision and editing skills.
If you want to become a journalist after the 12th standard, you can do the English for Journalists Part 1 & Part 2 courses to improve your English grammar, vocabulary and writing skills through exciting topics in journalism and world news.
4. Counselling Courses
If you want to train to be a counsellor and start a counselling career, you need to have some degree of self-awareness and understand how we understand and feel emotions and why we act the way we do.
These counsellor courses will help you train to be a psychologist and counsellor. The NOC: Brief introduction to Psychology course offered courtesy of NPTEL covers is helpful in understanding oneself, one's behaviour, and what lies beneath such behaviour.
This free, self-study, online Human Adjustment Processes course primarily focuses on the dynamics of human adjustment processes to help you distinguish life events from a psychological perspective and work out effective ways of dealing with them.
This course on Managing Addiction: A Framework for Successful Treatment from AdelaideX will help improve your understanding of the biology of addiction so you can learn how to recognize addiction and match a person with alcohol and other drug problems to the appropriate psychosocial interventions and medication-assisted treatment options in the different stages of the recovery journey.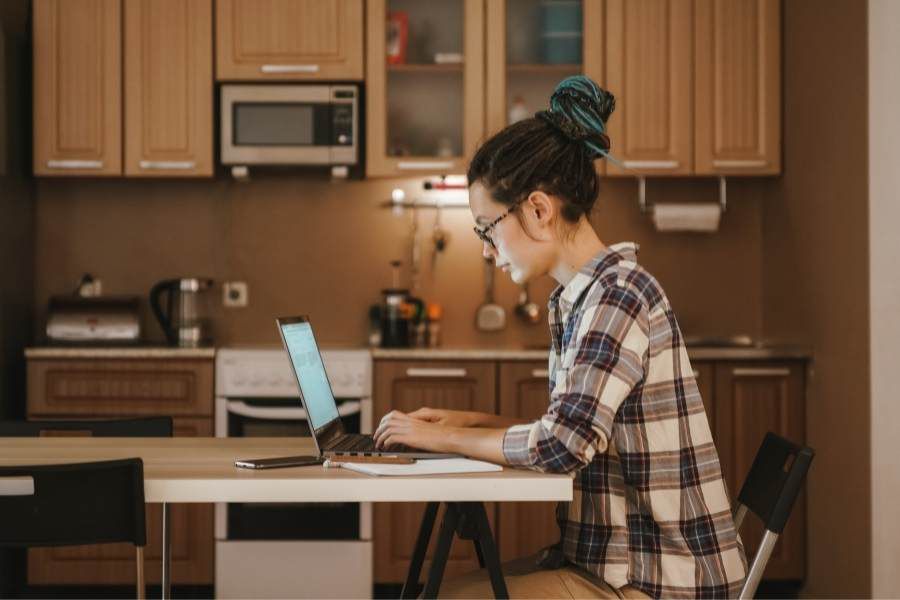 5. Training Courses For Teachers
Looking for job-oriented training for teachers? While you can train to be a teacher on the job, it's always an advantage if you have done some education courses for teachers, especially if you only have a 12th pass certificate.
Whether you want to train to be a teacher online or teach in classrooms, these professional development courses for teachers will help you learn the skills you need to succeed.
In this course on Practical English: Learning & Teaching, you'll not only develop a good command of English in all its operational aspects but also acquire the technique of teaching it to others.
Learn why ambitious teaching and learning may be the key to global educational improvement and how to put it into practice in the Leading Ambitious Teaching and Learning course offered by MichiganX.
You'll explore the meaning and practice of ambitious instruction, the use of technology in ambitious instruction, and how collaboration between students and teachers can lead to deeper learning and the development of 21st-century skills.
6. Tourism & Hospitality Courses
A few things are essential for those who intend to build their careers in the services industry, as the basics of travel, holidays, amenities, and accommodation.
The English for Tourism Travel Hospitality Trade course will take care of all that and more by helping you build familiarity with the terminology used in the services industry.
Get an introduction to the field of Tourism & Hospitality with a number of free, self-study, online courses on the Glow & Lovely careers platform.
You'll learn about the Indian Railways, Maharashtra tourism, Delhi tourism, Karnataka tourism, Assam tourism, and about the various national parks in India, like the Jim Corbett National Park, Kaziranga National Park, Gir Forest National Park, and Sultanpur National Park.
7. Japanese Language Course
Get an Introduction to Japanese Language & Culture with this course from NPTEL that was designed with the requirements of the Levels 4 & 5 of the Japanese Language Proficiency Test (JLPT), held by the Japan Foundation.
Best Professional Courses After 12th Commerce
Are you interested in job-oriented courses for commerce graduates or professional courses for commerce students after the 12th?
If you plan to start studying for chartered accountant courses or choose a career in financial planning or insurance, these professional courses in commerce will help you prepare for finance, insurance, or accountant jobs.
1. Managerial Accounting
Get professional accountancy training with Managerial Accounting - Part 1, a free self-study online course that will help you learn the basics of accounting mechanics.
This professional accounting course will also introduce the accounting process and system relevance, introducing bookkeeping, record maintenance, and the fundamental principles of the double-entry system.
2. Introduction to Actuarial Science
The Introduction to Actuarial Science course readies you for a career as an actuary in finance, investments, banking or insurance.
During the course you'll hear from a wide variety of actuaries about their careers and go beyond the math to learn how actuaries approach problems relating to risk, using examples from Finance, Investments, Banking, and Insurance.
The course has been carefully designed for students from a wide variety of backgrounds, with the 12th standard being the only assumption of mathematical background.
Even if you don't have any background in calculus, you can skip over these sections without affecting your understanding of the rest of the course. You also do not need to have any Excel or other spreadsheet background to take the course.
3. Accounting Essentials
If you're an entrepreneur or have a job that requires basic accounting skills, the Accounting Essentials course from ImperialBusinessX will give you an introduction to the financial and management accounting skills to succeed in business.
In this accountant training course, you'll learn the principles of accounting, basic financial statements, income statements, balance sheets, cash flow statements, and how to read and interpret this information to make informed business decisions.
These professional accounting courses require no prior knowledge of accounting, as the concepts are explained clearly and the activities will help you practice your skills and build your confidence.
4. Corporate Finance
Learn the ideas, concepts and tools managers use to make the right financial decisions with this course in Corporate Finance from IIMBx.
The right financial decisions play a critical role in maximizing an organization's business value and business organizations are constantly engaged in financial decision-making related to financial planning, investments, and capital purchases.
The Corporate Finance course is the best course for commerce students after 12th as it will help you learn how to make value-enhancing decisions, understand the role of corporate finance in an organization, and the tools used to evaluate investment proposals.
The course covers commonly used tools and techniques that help managers make decisions that create value for their organizations such as time value of money, opportunity cost, net present value and internal rate of return.
5. Cash Flow Analysis
Learn the importance of a stable and consistent cash flow in business with the Cash Flow Analysis course, Part 3 of the Credit and Credit Risk Analysis Professional Certificate program from the New York Institute of Finance.
In this course, you'll cover the importance of a stable and consistent cash flow to meet obligations. You'll learn about the statement of cash flow - cash flow from operations, cash flows after investment, and cash flows after financing.
This course will teach you how to derive Free Cash Flow and review methods by which companies can hedge cash flows and other financial risks. You'll also explore EBITDA as a proxy for cash flow and assess cash flow's ability to service debt.
6. Ratio Analysis
This Ratio Analysis course is Part 2 of the Credit and Credit Risk Analysis Professional Certificate program from the New York Institute of Finance. In this course, you'll learn how to review and analyze financial metrics and ratios that are used to assess a borrower's performance and profitability.
You'll look at a few companies' business models, revenue generation, asset-conversion cycle, and asset quality and asset productivity. You'll also review and analyze financial metrics and ratios that assess borrower liquidity, working capital and working investment, and short-term funding.
Lastly, you'll learn how to analyze the leverage and capital structure of a company and understand the borrower's off-balance-sheet risks, the risk of organization structure and the risks of management strategy.
Whether you're looking for short-term professional courses for housewives or professional development courses for students, this list of the best professional courses after 12th commerce, science, or arts, will help you get the professional training you need.
As this list only covers online courses, we have not listed medical professional courses, chef courses, professional cookery courses, or beauty courses, which require in-person, hands-on training.
With this professional courses training, you'll be well on your way to improving your job prospects, finding your dream job, and achieving your career aspirations.
In the Glow & Lovely Career Community, you can take a free career test to learn about careers that match your interests, try an online course to learn a new skill or improve your English, practice for a Government Job exam using online tests or create your own resume with the easy resume builder.
Also read:
---

Priya Florence Shah
---
---
Similar Articles You love