Mahima Sharma
16 Jul 2019

.

1 min read
This Champion on SHEROES is Not A Victim But Survivor
"I am 24 and from a small town called Firozabad in Uttar Pradesh. Yes, the same town that is famous for its bangles industry, but also somewhat for its patriarchy, that practically runs in every household, including mine!" exclaims Parthvi Mehra.
She says so since, despite being a Science Graduate she wasn't allowed to study she was married off at an early age. And had to part ways with her husband soon. Two years down the line she is a SHEROES CHAMPION who is not only rebuilding her life but also that of many teenaged youngsters as well as of women-in-distress at SHEROES. And I am here, to track her journey from what she calls - "from hell to way back into heavenly life." And I let her do most of the talking this time.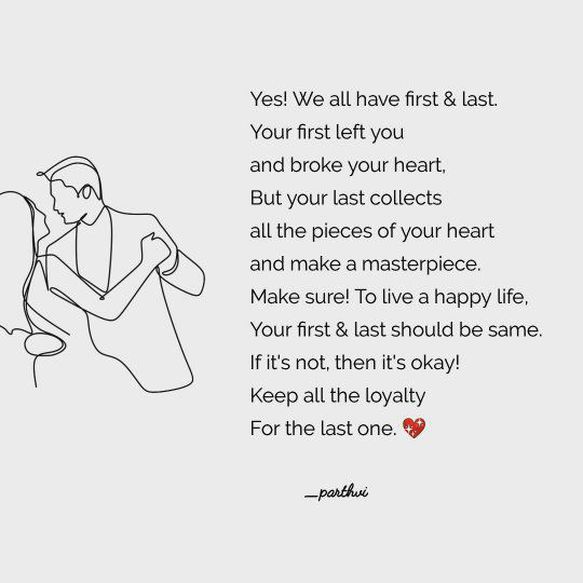 "In Firozabad, the main issue we face is basic literacy. Girls are forced to drop out of schools at a very tender age. And even if they somehow reach the stage of graduation, they are married off, even during studies. Only rare cases are allowed to build a career. Thus, my hometown has always remained more like a village, despite being designated a town. No practical development in the region except few better buildings, since there is no change in mentality," Parthvi starts off firing back strong remorse to the society she lives in. The remorse because she has borne the brunt of it all, married off at an early age and divorced soon.
But then she says, that her parents learnt the lesson of their lives, after this debacle. And once she came back home, they motivated her to take on further studies.
"I recently completed the DCA. My elder brother who works as an Engineer in Maharashtra motivates me to pen a novel since I am good at writing. My younger brother lifts me up, every-time my brain takes me back to the past. And my parents, give me a lot of mental courage. My father, though bed-ridden for the past eight years due to some backbone issue, is very strong in his spirits! My elder brother and I manage all finances at home now, as I work as a Science teacher in one of the most prestigious schools here in Firozabad."
She details all this in one single breath, without an iota of sadness. But becomes little irritated on the phone when she tells me that despite having restarted her life with a bang, her relatives and neighbours talk ill of her behind her back.
She also adds that her mother's strength has rubbed on her. And she has learnt to give it back in the right way, through her achievements. She says this is an answer not just to her critics but her ex-husband as well.
"I had qualified to study BAMS and be a homoeopathic doctor. That time we were quite financially tight, therefore I took admissions through scholarships. During the third year of BAMS my grandpa passed away. And my father came under the pressure to get me married off. Though before the wedding, my would-be partner told me I will be allowed to continue BAMS studies. But post-wedding they shattered me by restricting me to household work. My husband never supported me in anything at home or beyond. I was mentally breaking down, piece by piece."
And then what Parthvi claims next, leaves me sad too, "A woman can accept anything, but not an extra-marital affair. I pleaded, persuaded and tried to bring him to loyalty in the marital track. But my words fell at deaf ears. One day I decided that nothing is above my self-respect. And I cannot tolerate it any further. I left him, for my own good. And since then I have never looked back."
She never looked back, also because she asserts that she learnt it the hard way that SELF CARE IS OF UTMOST IMPORTANCE.
"I knew I could not sit home and stay as a woman, full of remorse. I had to reach out to the world, motivate young girls, help them not fall in the same pit as mine and command their lives.
I opened an Instagram account by the name @thesmileywords. I began sharing motivational words, either mostly penned by me or a few times by other eminent people. Later I got to know about SHEROES platform, I jumped at the idea behind it and began doing the same motivational work there also. Side-by-side I began answering queries of women who chose to be anonymous under distress and depression. Each happier feedback from them would in-turn motivate me. Through SHEROES, I realised that I have the power to stay different and work for society! My mother is my strength. And so do our umpteen SHEROES women, who inspire me to improve and in-turn inspire them more, by being the change!"
What she shares next is really overwhelming, "Mahima Ma'am, I don't have a so-called professional degree to be a counsellor or life coach. But then life has taught me a lot. And I continue to share with people as well as my students at school. You will be surprised to know that my school has also appointed me like a Teenage Counselling Teacher, besides my routine work. Whether these teen-aged kids are fighting depression or anything else in life, their parents bring them to me for motivational sessions. Besides motivating these children, I tell one thing in common to their parents:
NO TWO CHILDREN ARE THE SAME, SO STOP COMPARING THEM!
It adds to the stress which our education system is already inflicting on them."
Parthvi tells me that she will soon be penning a book on the same issues and how to deal with them. Her first book, she says, will be based on women's issues. And she informs that towards this book, she took a lot of inspiration from Sairee to deal with women-issues.
So Parthvi, what are your future goals then, because now that you are #YourOwnRani, what next? This was my obvious next question. And pat comes her reply, "I want to work for the betterment of the girl child. I want to work for education for all girls. And for the same, I aspire to be an IAS officer, because that will give me the power to bring in the desired change, to a larger extent." Though she might say that she aspires to be an IAS, I know that she has already been working with local NGOs, treading on this desired path.
While she tells me that she also loves to sketch and travel, I can hear her mother calling, while we talk on the phone. Thus, she decides to wrap the interview at a motivational note:
"Every girl must have the right to education, rather free education. Because every girl will be a mother and is the base of the family. Thus, she must be educated and strong! Secondly, young women have to take charge to be the change, do not succumb to the pressure of getting married. Last but not least, I want more and more women to join SHEROES because this is your own space where you can share anything and everything without fear. This is one space where you have so many communities where there are well-qualified women who will teach you anything that you wish to learn. For instance, I learn financial management from MONEY MATTERS COMMUNITY. "
But above everything else, Parthvi Mehra says, "LOVE YOURSELF and TAKE CARE OF YOURSELF. Never compromise on self-respect."
Isn't that so inspiring? So what will you do next? Well, follow her profile
Do share her story in your social circle plus leave loads of love in the comments for her. Because that will keep inspiring me to continue to bring more and more stories in our ongoing #MeetTheSheroes series.
---

Mahima Sharma
---
A*****

Hii, same my situation,,, now I left him and living with my child on my own,,, and also I'm taking care of my mother who is left by her loving son,,,
J*****

I m facing the same problem,, no one support me not even my parents.. I want divorce but he refuse.. I dnt knw wat to do
S*****

Proud of this girl 💜
A*****

Your story is almost same as mine. Proud to be strong. Keep going
A*****

Feeling proud that WE WOMEN are more strong than men.May God give u more and more strength.
R*****

Proud of you parthvi... Always Stay blessed
V*****

Excellent, keep it up, don quit. You are a sure winner. God bless you

P*****

Thankyou so much @mahima ma'am. Thanks a lot for this. Really sheroes is the bestest app for women. A special thank to @sairee ma'am also. Every female is unique. #beyourownrani . The best quality of this app is... Women get connected and help each other without being judged. ❤
M*****

More power to u gal. U hv shown tremendous strength. M highly inspired by u. God bless u dear!
P*****

Parthvi ur stories motivated me so much thank you.Actually I m also going through the same sitation.i m at the path of divorce.he betrayed me and interested in other girl.my dream with my husband got broken.just like ur situation I m afraid of societies.sometimes my anxiety level get dubled headache,vomitting is the common situation.but thanx to my parents they r with me.i joined sheroes today first saw ur story and get motivated.plz rid me from that mental trauma
S*****

Parthvi... Bolne se zyada... Kar dikhanewaloan pe gare karti hoon... Proud of u gal... 👒... I can't tell you d feeling that is going thru... 😍😍😘😘😘
Similar Articles You love