10 Addictive Shows To Binge-Watch On Amazon Prime
Published on 14 May 2020

.

1 min read
The best thing about the lockdown is binge-watching the shows I've always wanted to watch but just didn't have enough time in my daily schedule.
For me personally, I find comedy a better rescue in tough times. But since every person has a different taste, I've compiled a list of shows from genres likes comedy, drama, romance, thriller that you can watch, and enjoy your time during the lockdown.
These shows made me laugh and cry and feel so many different emotions that it's hard to put my emotions into words. In the end, the characters in these shows kept me company when my friends couldn't and made me feel a little less lonely.
They taught me many life lessons and helped me stay motivated every day. I hope you find a show suiting your liking below.
#1. The Big Bang Theory
This show debuted in 2007 and ever since then has been a hot rage. It has won many Emmy nominations and awards for Outstanding Comedy for all the right reasons.
The show revolves around four socially awkward friends whose lives take an adventurous turn after meeting their next-door neighbor Penny. Throughout the show, get to experience their journey of finding love, learning to love themselves, achieving their dreams, and coming to terms with the realities of life.
The show teaches us many things about life with light humor throughout the 12 seasons and you'll absolutely fall in love with the characters. The best part about this show is that unlike many long-running shows, it upholds its promise of great, quality content right until the last episode.
#2. Modern Love
This short series with only 8 episodes is one of the best romantic shows I've watched recently. Every episode comes alive with a story of a new person and the tale of how love unfolds itself in their lives.
It's a beautiful take on how love is a different experience for every individual. It showcases the complications of love and its human connections quite well. By the end of this series, you'll be more open to the idea of self-love and how every person deserves to be loved, to the idea of finding love within oneself.
With each episode, I had the opportunity to introspect about my life. I felt happy and sad at the same time and I also cried along with the characters. If you love rom-coms, this show is a must-watch.
#3. Fleabag
This show swept the award shows for the last two years, creating a great deal of hype. It's one of the top shows on Amazon Prime and I was amused with the character from the moment I started watching it.
Phoebe Waller-Bridge, the leading comic actress on whose one-man standup of 2013 the show is based on, is one of the head writers. Her acting is tremendous in the show.
She plays a modern woman trying to make her way through the loss of life while trying to find love. She tries to stay away from people, despite the fact that she needs help while coping with tragedy.
Her chemistry with her sister is the only constant thing in her life and it proves how unique sibling relationships can be. With only 2 seasons out, I cannot wait for more.
#4. This is Us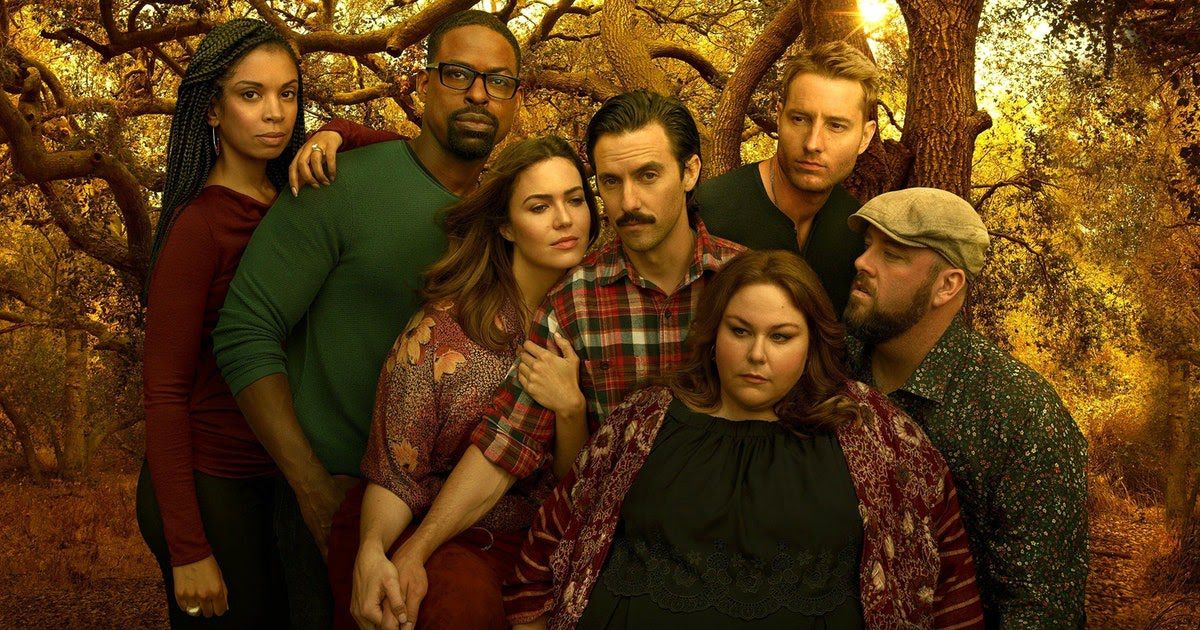 The name of this show itself tells what the show is about. It's a moving and often funny family comedy-drama revolving around three siblings, Kevin, Kate and Randall, who go through a series of very personal, difficult struggles while they deal with the tragedies of the past in their quest to find happiness.
The writers of shows have done an amazing job, with each episode triggering b so many different emotions. There were so many times I couldn't help but cry in the end.
#5. The Marvellous Mrs Maisel
This American show is a period comedy-drama, with only 3 seasons out. Set in the late 1950s and with lively vintage set-up, it has a modern take on feminism at the very heart of it.
Miriam "Midge" Maisel has everything she ever wanted until one night when everything leads to her finding her hidden talent. There starts Miriam's real journey to accomplish her dreams.
The series taught me that it's never too late to try hard for our dreams and encouraged me to keep moving forward in my goal to achieve mine.
It's a beautiful take on the complexity and simplicity of everything that leads us to our final destination and how, sometimes, some things are destined to happen.
#6. Hanna
This coming-of-age drama and part-thriller is a story revolving around Hanna Heller, a perfect assassin raised in the wilds of the forest by an off-book CIA agent claiming to be her father.
She discovers the world outside the forest and is highly intrigued by it. As a perfect killing machine, she goes on a journey to unravel the truth about who she is and why she is different from other people. The series keeps you at your toes and, at many points through the show, you can't help but empathize with Hanna.
With only 8 episodes, this fast-paced show is one of the top shows on Amazon. I'm keenly waiting to see more of Hanna in season 2 and see what new journey her life will take her on.
#7. Mom
This American Drama is about Christy, a single new sober mother, trying to put her life together. The sitcom revolves around her relationship with her mom, Bonnie, because of whom she also turned out to be an alcoholic.
The show takes us through their journey of recovery and reconciling with each other with the help of AA meetings and a bunch of friends. It's one of the best shows showing the importance of girlfriends who help and support each other through the hardest times.
The casting and acting are outstanding, as the show is able to depict the harsh realities of life with comedy and drama.
#8. Homecoming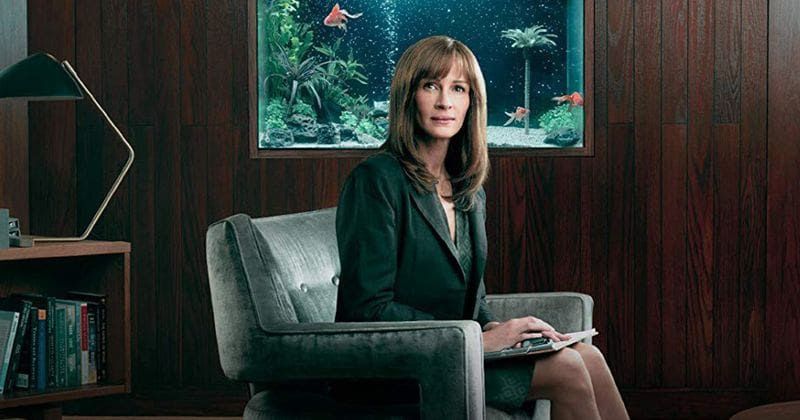 This show depicts Julia Roberts in a different light than how we're accustomed to seeing her. The Hollywood diva, known for romantic roles, just proves how outstanding an actress she is with this drama psychological thriller.
Julia plays Heidi, who works in the Homecoming, a department that helps rehabilitates veterans into their new civilian lives. She leaves the department and starts a fresh life.
But when asked about the reason why she left, she discovers the truth behind her actions. The show will keep you hooked with a refreshingly original story based on the podcast of the same name.
#9. The Vampire Diaries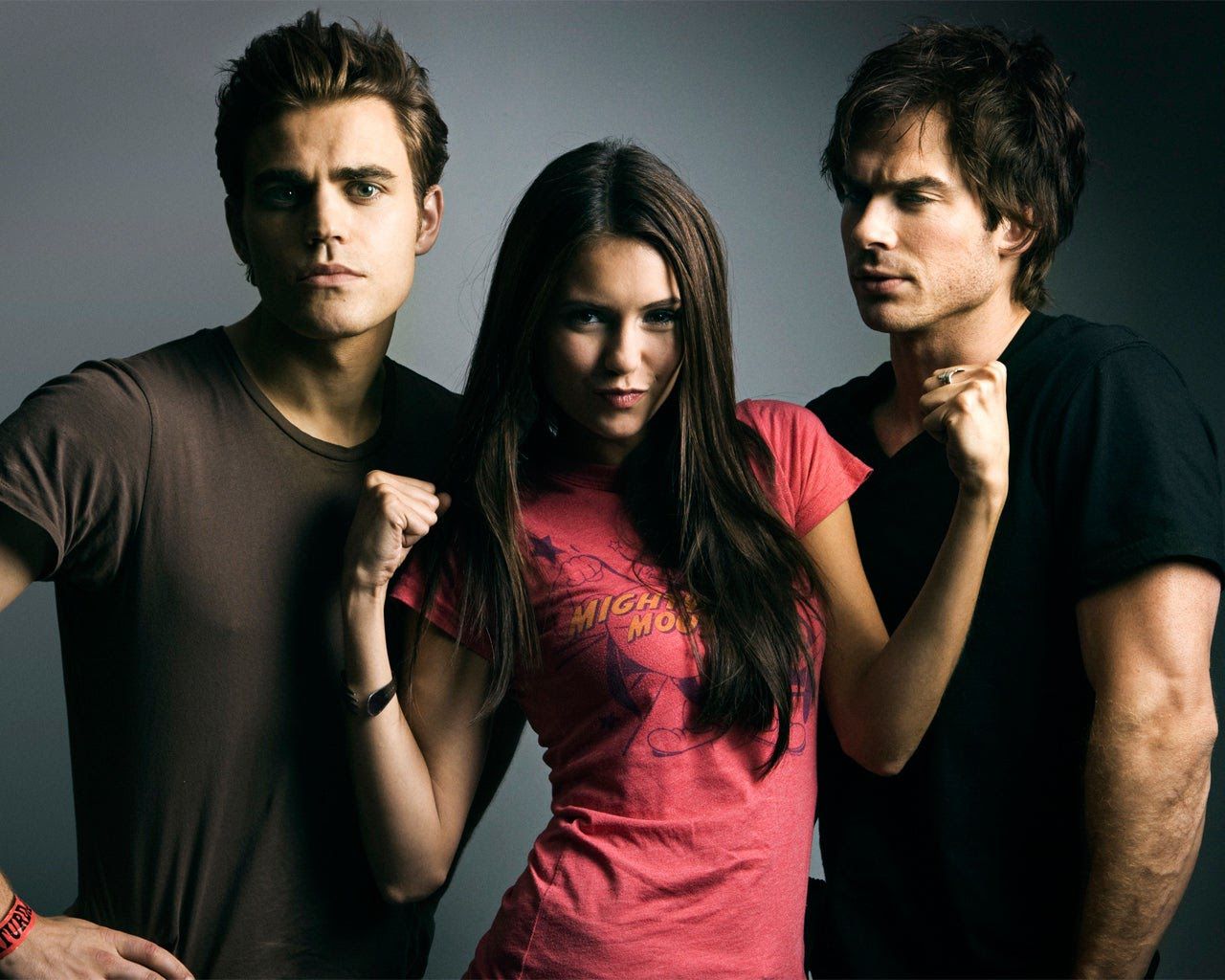 If you are someone who loves romantic comedy with a supernatural touch, then this is the right show for you. The story starts with Elena meeting Stefan on her first day of high school and feeling strong emotions for him, only to find out later that Stefan and his brother, Damon are actually vampires.
The show has 8 seasons and introduces viewers to a whole new world revolving around Mystic Falls. And if that's not enough of vampires, witches and werewolves for you, the show also has spin-offs - The Originals and Legacies.
If you love a good vampire story, it's a good watch to distract yourself and laugh and love with these characters.
#10. The Good Doctor
One of the best shows I have watched, this medical drama showcases the journey of the autistic Shaun Murphey, who wants to be a surgeon and save people's lives. Shaun has terrible conversational and social skills, but he grows on you with every episode.
You come to like him more and more, and in the process, learn to accept your own weakness and strengths as a human being. Shaun goes on to prove his abilities with his extraordinary skills and never hesitates to go the extra mile if it means saving a life.
The show is beautifully written and the cast is perfect, as well. I've cried endlessly while watching many episodes. With only 3 seasons are out this show is a worthy new addition to Amazin Prime.
---

Shrishti Gupta
---
---
Similar Articles You love