"I Always Considered My Sister To Be Weak, I Was Wrong"
Last updated 13 Aug 2018

.

1 min read
Growing up, I always thought that I was better than my twin sister, Monika. I always scored more marks than her, had more friends and set course in my career pursuits sooner than her. I still remember how I protected her in school and throughout college, thinking that she was weaker and could not fight for herself.
It was only years later that I realized, I was wrong. It was only years later that I saw, her strength and the warrior in her.
It was in October 2015, I received a call from her. As soon as she broke the news to me, I sank down in a chair. Yet from the other end, a clear voice was giving me the worst news that I could've have expected or imagined, strong and stable. " Okay, my reports came. I have Leukemia", she said unwaveringly.

"What?", my voice quivered while she confidently continued to inform me, that it was an Acute Myeloid Leukemia, a manageable type of cancer which chemotherapy can heal her. I believed her. I didn't expect such courage from Monika but if she sounded so calm, I was sure that her cancer was curable.

During her treatment, I witnessed her strength and power of changing odds into opportunity.
She received chemotherapy and achieved remission. But sadly within five months, the monster re-awakened and this time even more aggressive. The only treatment was a Bone Marrow Transplant and even, the doctors weren't hopeful. We still went ahead with the transplant, where my stem cells were infused into her.
During her treatment, like any other cancer warrior, she too looked up the internet to find inspiration and motivation. But every time she turned towards it for hope, all it threw at her were terrible prognosis and disappointing case studies of people succumbing to the disease; For a cancer patient and their kin, even a single story of success means life.

To her dismay, there was not even a single strand of hope to hold onto. But then, most often inspiring ideas are born from the womb of adversity. She decided to harbour hope instead of fear.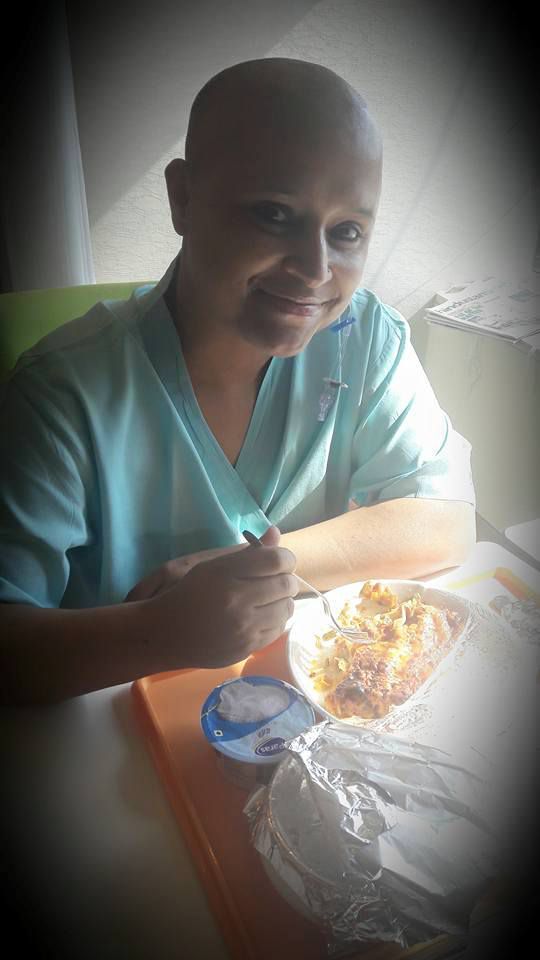 Monika created a platform which works towards survival awareness from her Bone Marrow Transplant ICU itself, which helps those affected by cancer, find hope through real stories of people who fought the disease and emerged victorious. She came up with Stronger Than Cancer, a website with the mission to fill this abyss with hope for millions of cancer warriors who are made to believe that cancer is incurable.

To break this stigma, she decided to bring out real stories of marvelous victories of cancer warriors over the disease and, inspire every cancer patient to fight and win this battle. Till today, Stronger Than Cancer has brought innumerable stories of courage and determination to the world and continues to inspire anyone touched by cancer with heartwarming and inspiring stories of victories.
Although, Monika is still battling with cancer, she is giving it a tough fight. Her doctors call her tenacious. She has kept the disease under control with her positive attitude, trust on her doctors and a healthy lifestyle. Today, I know one thing for a fact. She is far stronger, smarter and far more determined than I am. She is my inspiration and reason to smile.




This is a personal narrative written by Sonika Bakshi, the Co-Founder and Story Editor at Stronger Than Cancer. Former TV journalist and a full time PR professional, Sonika is passionately in love with travelling. She is a budding marathoner who enjoys to read and write.
*Monika lost her battle with Cancer on 22nd August, but won at living life to the fullest. We at SHEROES will miss you terribly Monika. May her soul rest in peace.
---

SHEROES
---
---
Similar Articles You love