Her White Patches Made Her Challenge The Beauty Standards
Last updated 7 Feb 2018

.

1 min read
An entrepreneur who started her own property development business at the tender age of 19 and a fitness model who suffered from Vitiligo, Ninu Galot redefines the conventional standards of beauty with her strength and courage. Vitiligo is a skin condition where pale white patches appear on the skin due to loss of melanin, which holds a huge stigma in the Indian society and needs addressing. It plays out by making people less sociable, causing them to lose self-esteem.
"I've always been a believer of doing good and working hard, two ethics that have been instilled in me by my father, who is also my mentor. At the age of 19, I made my first property deal, making myself adept at business. I was born in Jodhpur but have been in the UK ever since.
However, what's closer to my heart is the cause of Vitiligo. At 11, I started to develop a coin-sized patch beneath my neck. Having been through the turmoil for 14 odd years undergoing various treatments, I decided it was time to stop being afraid of what the society had to say and start accepting myself for who I was. I started speaking about my journey and felt accepted by one and all.
What Is Vitiligo?
Vitiligo is a condition in which the skin loses its pigment cells (melanocytes). This results in discoloured patches in different areas of the body, including the skin, hair, retina and mucous membranes.
In India, there is a stigma with vitiligo and hence not many have come out in the open to speak about it. This is something I want to change. From a lot of myths surrounding it, including vitiligo being contagious to the stigma of marrying a vitiligo patient, there needs to be more awareness in mainstream media about it.
Also, I think, people do recognise the condition but seldom speak openly about it.
Breaking The Stigma
I decided to come out in the open to speak about Vitiligo by participating in a fitness competition in October 2017 and I received immense support from friends and family. The competition gave me a platform to speak about my emotional and physical journey.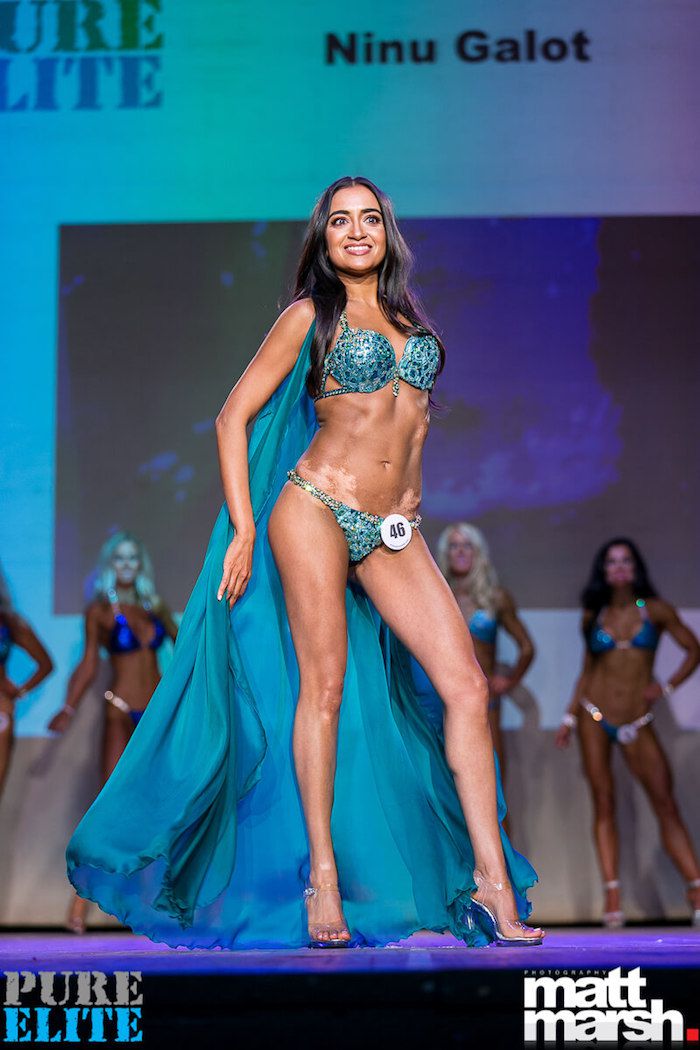 Even though the world viewed me as someone who was super confident, deep down I knew I wasn't happy. I spent a lot of money travelling to Milan for treatment. It was a very emotional journey. Money can't buy you happiness but it gives you options. I read a lot of books, information on the internet and changed my diet to try and eliminate vitiligo. Books like Power of Now, Quantum Healing and Louise Hay's books really helped me. I loved Louise's work the most since she taught me to love myself! I've always been a perfectionist and vitiligo was something that was out of my control and I found it hard to handle. It's not a topic that is widely spoken about.
When I got back from Dubai in March 2017, vitiligo appeared on my hands. I realised there was no more hiding and I couldn't cover it up with clothes anymore. I learnt to accept it as a gift from God and changed my way of thinking. This topic has never been spoken about in the Indian press and many people suffer from the stigma. I'd like to change that.
Challenging The Beauty Standards
I realised the only way to be, was to be myself. That's the truth I wish to propagate to all vitiligo overcomers. In India, there is also a lot of paranoia about the condition. Change needs to start from one. Knowing that a girl with vitiligo is looked down upon by potential grooms, is not a nice thought. I wish to bring about a real change. My only advice to vitiligo overcomers and others is to be real.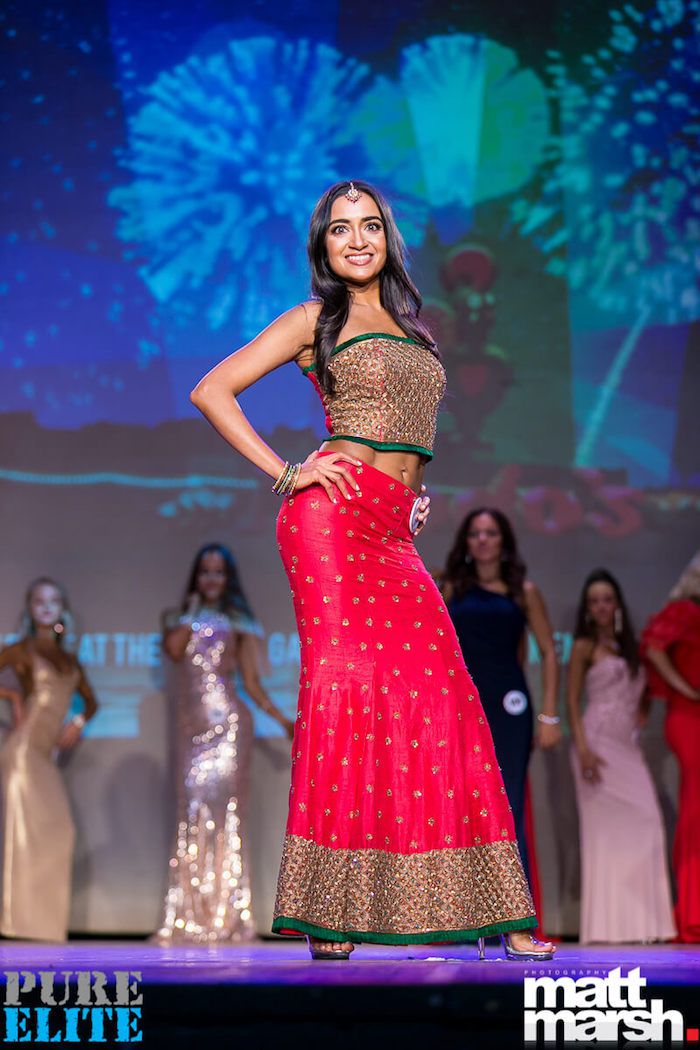 I'm a strong believer of 'self-love' and believe that happiness is attained when you start accepting yourself for who you are. I want to be remembered for having brought about a change in the society and walking down the road less travelled, by addressing the cause.
I'm happy and smiling as I've set myself free by being open about it. I've learnt to accept my flaws and realised it's my trademark, a fashion statement that can't be bought in Harrods. It is not about blending in, but standing out!"
How did you like this story? Tell us in the comments below.
---

Nirupama Kondayya
---
---
Similar Articles You love