Buy Paintings Online: 10 Artworks For Sale In SHOPonSHEROES Online Art Stores
Last updated 19 Aug 2021

.

1 min read
Want to buy paintings online? You can get beautiful artworks and paintings for sale and buy art online in the SHOPonSHEROES online art stores.
If you're looking for some gorgeous wall paintings online or artworks for sale for your own home or to gift to others, look no further than the SHOPonSHEROES art shop online.
Art lovers who prefer to buy local artists paintings for sale can find affordable art online created by Indian women artists offering their art for sale online in their SHOPonSHEROES online art stores.
When you buy artwork online, purchase original oil paintings for sale, or buy wall decor online from any of the shops below, you're purchasing products created by Indian women entrepreneurs and artisans.
When you buy oil paintings online or the beautiful Mandala drawings and Madhubani paintings online on SHOPonSHEROES you're supporting a female artist in her goals of achieving financial independence.
10 Beautiful Artworks For Sale In SHOPonSHEROES Online Art Stores
If you want to support women artisans and entrepreneurs, then SHOPonSHEROES is one of the best places to buy art online.
#1. Buy a Hand-Painted Table Top Mandala
Looking for a Mandala paintings or drawings? Get stunning Mandala art with this hand-painted Table Top Mandala from Supriya's Art And Crafts SHOPonSHEROES.
This hand-painted Mandala drawing online comes on a 6" mdf board with easel. Painted with acrylic colors and embellished with kundan stones and resin coated, it's perfect for home decor and ideal for corporate gifts or return gifts.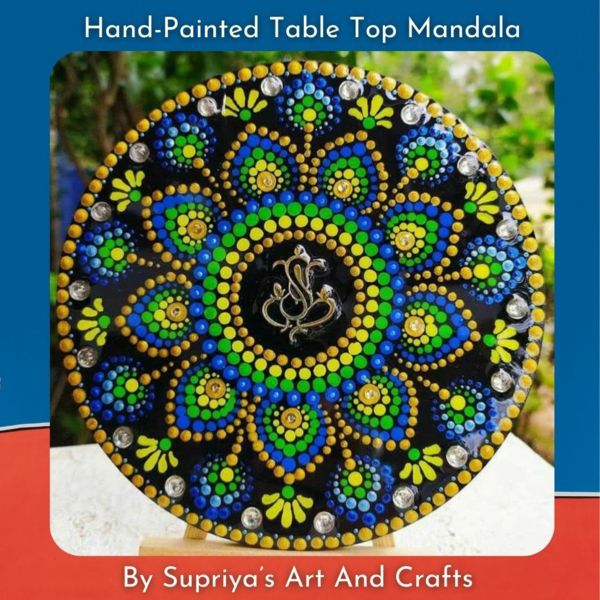 #2. Buy Handpainted Madhubani Bottle Art
You'll love to display this beautiful, vibrant, Madhubani art on a bottle from Supriyas Art And Crafts.
Painted with acrylic colors and sealed with varnish, this acrylic painting for sale will be a great talking point that enhances the beauty of your home.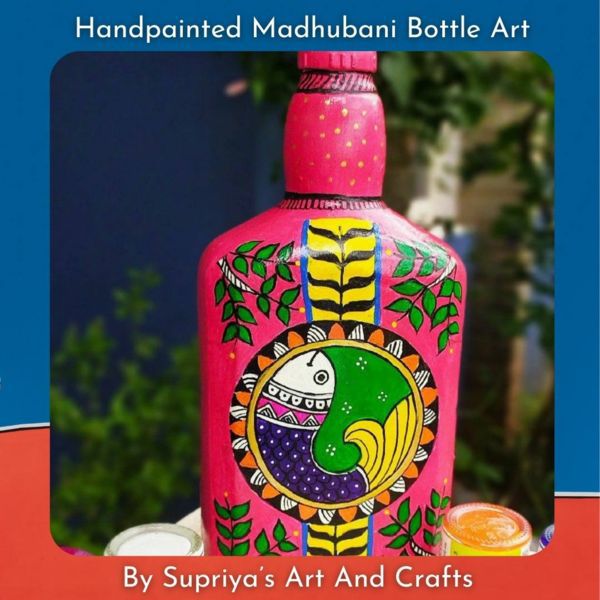 #3. Buy a Madhubani Book Mark Or Fridge Magnet
Soham Creation sells these gorgeous Madhubani book marks or fridge magnets that will be very popular with art lovers looking for Madhubani paintings online.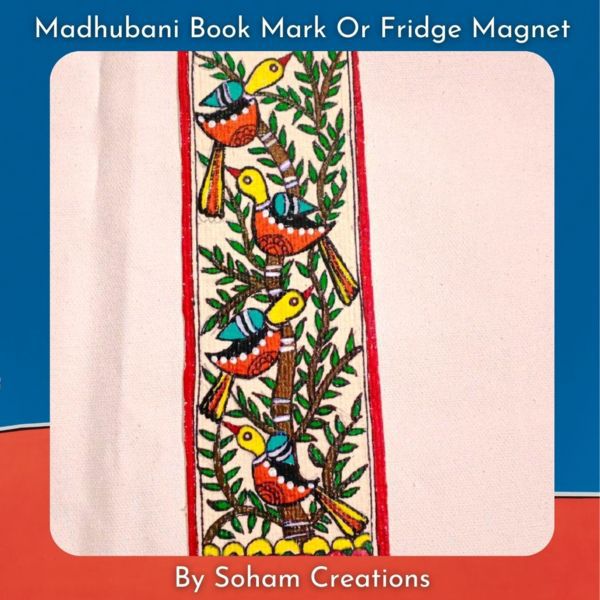 #4. Buy a Portrait Pencil Drawing Online
Check out this gorgeous portrait pencil drawing online from Ankita Art SHOPonSHEROES.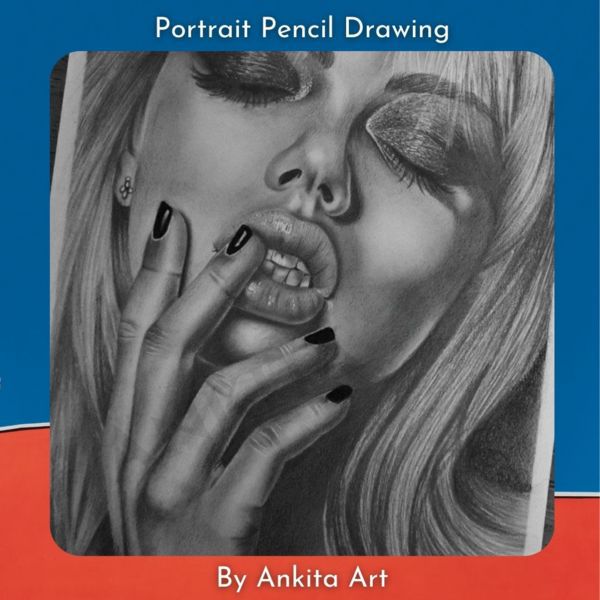 #5. Order a Customized Portrait Sketch
Order a customized sketch of your own handmade pencil drawing online. You can do this either for yourself or as a gift to make that special someone feel extra special.
Turn your favorite photo into a beautiful portrait that will preserve as a lifelong memory on paper.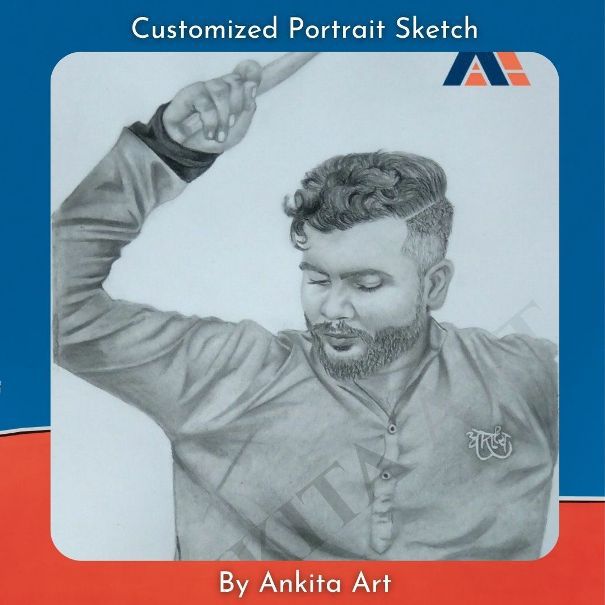 #6. Buy a Sunflower Oil Painting Online
Looking to buy an oil painting online? Check out this vibrant oil pastel painted sunflower in a frame from the online painting sale in Pallabi's Creation SHOPonSHEROES.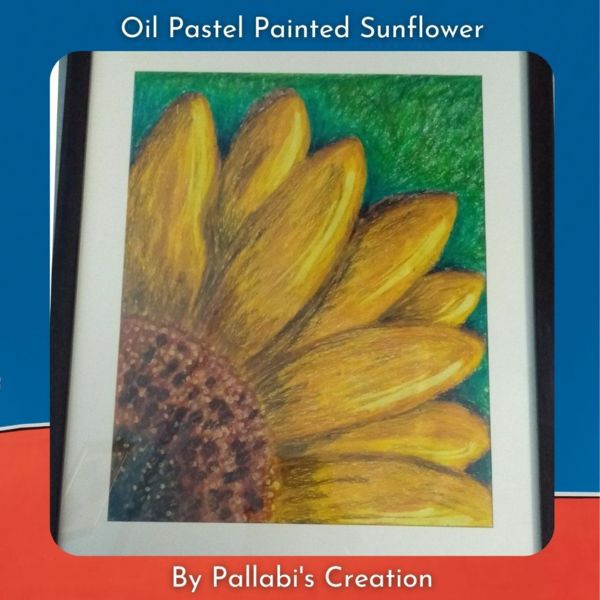 #7. Buy a Colourful Lemons Oil Painting Online
The online painting sale in Pallabi's Creation SHOPonSHEROES and includes this gorgeous painting of oil pastel painted colourful lemons that will make beautiful wall art and light up your room.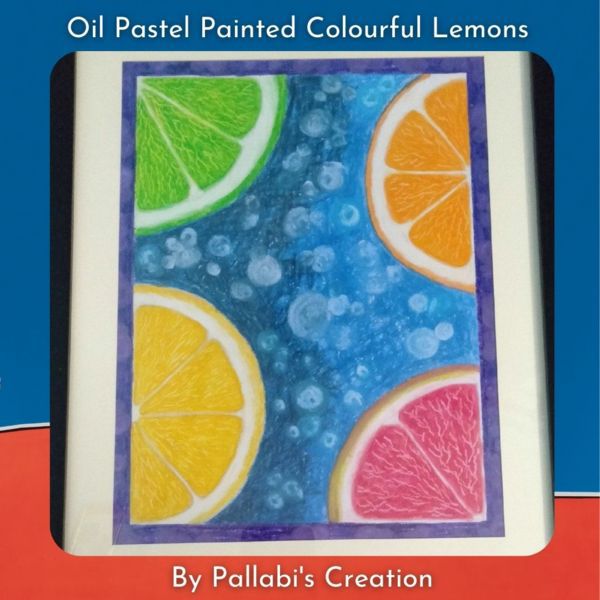 #8. Buy Gouache Watercolor Paintings For Sale
This beautiful Birds on Tree Gouache painting on 300 gsm cold pressed gouache paper from Pallabi's Creation is perfect for art lovers looking for watercolor paintings for sale.
Gouache, body color, or opaque watercolor, is a water-medium, paint consisting of natural pigment, water, a binding agent, and inert materials.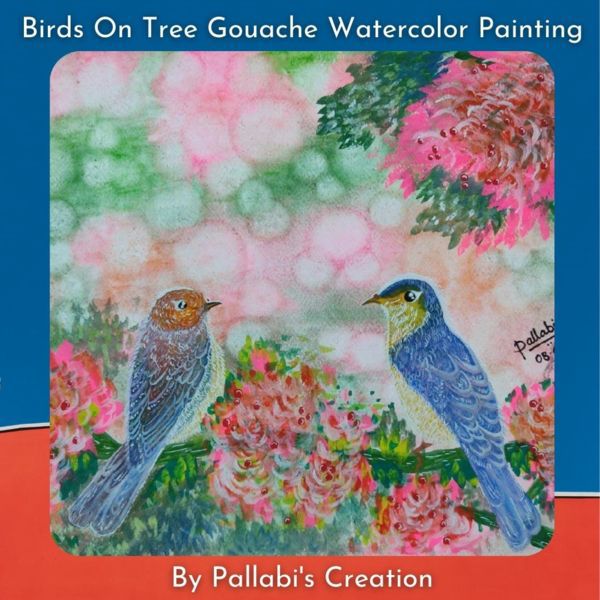 #9. Buy Polaroid Wall Art Online
If you're looking for cheap paintings online, this 5×5cm Polaroid Wall Art home decor product from Aisiri Creations is a memorable gift to give a friend to remember you every time they look at it.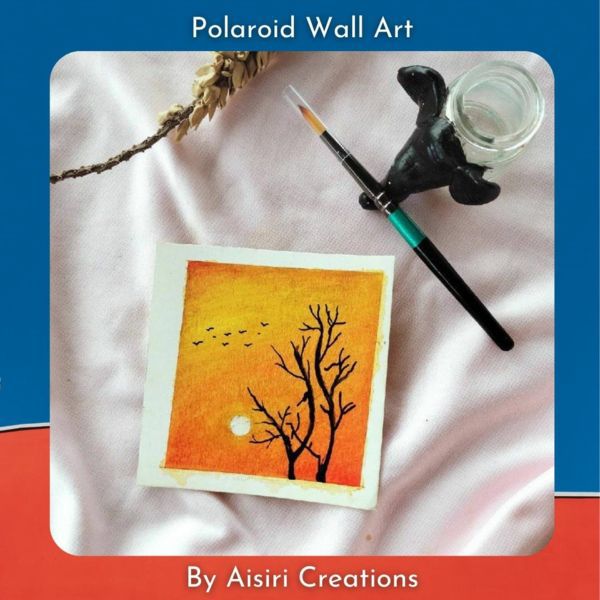 #10. Buy Resin Wall Art Online
Looking for wall paintings for sale? Adorn your walls with this beautiful 2.5 x 4 foot beach theme resin wall art pieces for sale on Ravishing Art's SHOPonSHEROES.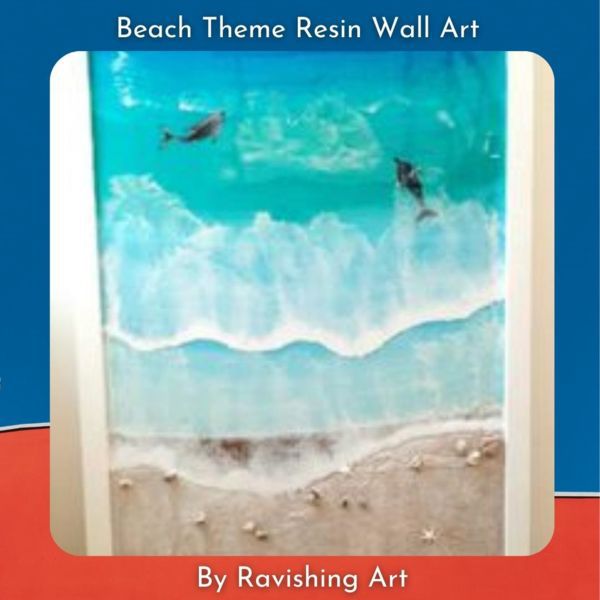 Check out the amazing local art for sale on SHOPonSHEROES online art stores and buy wall art online to support a woman artist and help her achieve financial independence.
Want to sell paintings online? On SHOPonSHEROES, you can put up your original art for sale or sell any canvas painting online.
Learn why SHOPonSHEROES is the easy way to make online stores and how to start an online store in minutes with this SHOPonSHEROES tutorial.
Also read:
---

Priya Florence Shah
---
---
Similar Articles You love