{{data[0].User.first_name}} {{data[0].User.last_name}} {{data[0].User.personal_bios}}
212 followers
0 following
{{data[0].Profile[0].summary}}
Q & A (209)
mentor Note (1)
Followers (212)
Following (0) Charu Singh akanksha agarwal Anita Kumawat sheena nilufer Kritika Trehan Manasa KK Jayalakshmi P Abha Agrawal nisha kumari Soma Roy Divya Singh kirti malviya Devanshree Taunk Vertika Khare

Chitra Das Chandni Sharma Nitasha Rawat vasundhara ghose anchal kapoor vanshika gupta Harsha Wagh Preeti Khandelwal Suchitra v Arunima Maitra jaya banerjee
Sheetal Anand Ruby Mogra

Vidhyalakshmi Abhishek Saritha chittimalli Shalini Pandey punam singh ayushi khandelwal Ipsita Mohanty

Upola Gogoi Kavitha M priti Deshmukh

SURABHI SAXENA Anupama Sepur Rashi Namdev Bindu Kulkarni sneha Mirji Minity Jubin jayashri badiger
Vidya Patil Neha Neha Megha Israel
priyanka gautam Chandni Dadwani Rahul Kr Dey Rashmi Rani Ram Mounika Gorthi Shivbadan Yadav Sweta Dalal Shilpa Ganesh Sunita Fulwari Ankita Rawat Renu Goel Anjali Nabar Srividhya S Nazia S Chris Mary Jacob Chhaya Gadre vanitha ch Uthra Kuppuraj bharti kubde preeja soman Sridevi R Archana M Somayaji Divya Jain
SABITA PADHI alisha Nagpal Mythili Manivannan
Nishitha Krishnan Sowmya Ganta Revathi Prabhakara Ghayathri Devi R tanu chugh Manju Gupta Saranya Radhakrishnan kishori shinde sakshi jindal Pooja Sahu preeti bansal Padmaja A FERHAT STED RamyaSudha S Mousumi Majumdar shikha sharma rinki bhowmik Sakshi Sharma Divya K ankita mohan sangeetha kumar Priyanka vashisht Manisha Bansal Lajrani Tyagi madhavi latha renuka aravind pushpa soneji Pahul Mahajan Shivangi goel Sangeetha Jay Monika Gupta jaspreet kaur Ramya Krishnan qurat ul aien nida ashraf vidya s
Vijetha Talari Bhavya bharathi Subhashini Sathyanarayanan Padmasreelatha Srikakulapu mamanpreet kaur Aranjyoti Rath Shweta Gupte Madhura Khandare varsha shukla Himali Parab Swathi Prakash Garima Gupta Dish Soni Vidhu Jain
Juhi Irfan Nancy Goyal shravani cidda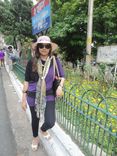 RACHANA BAGHELPMP
GayathriDevi Nagesh Sneha Joshi Desai Amritha Venugopal Subhashini Shroff Shreya Jain Apurva Balekar vibha gupta suma annegowda Aparna Gaonkar Sangeetha Karthik Reena Athma Santoshi MitraMustafi
Aparna Panwar
Arshiya Iftekhari Anagha P
rashi gupta sai tejaswi lakshmi v Suvarna Adki rakhee lakhera
Varsha Bal

Neeraja Ganesh
INDU PRIYA yamuna reddy Rajni Bhatnagar Divya R neha tuli Nikita Vikhar
Ashwini Krishnamurthy Surabhi Ahuja Sowmya Nagarajan Deepthi Reddy Anjali Gore

Devika Ray Bhattacharjee Deepti Sharma Iti Agrawal

Parima Chaurasia Mohana Sathese prashanta patel kalpana Bodake jyothi borkar Brinda Allamsetty Ruchi Arora shagun tewari Surekha Srinivasan Rekha Rai meetu chopra Supriya Bidwai Jyothi R Jaya Pujari Rootuparna Nayak
Bhavna Malhotra parul gupta
Mercy Wafula Nidhi Jain Janhavi Sharma Antima Sharma Yashodhara Satpathy Vidhya Ashok Swati Gupta Sheethal Kumble Pallavi Tomar. PREMA M P Shreya Zade Sujata Rao Bandana Sinha viswa siri Sapna Bains Megha K prasanthi psri Sonal Chincholia Priyanka Garg Kangan Batra Neha Choudhary Sukanya Sindagi Swati Bapat Sruthi Nherkkad Anitha Rk DEEPIKA JAIN Tejaswini Vissavajjula Hema Shyam Selma Jerrin Vidya Bensi Aman Deep Venus John
People you follow will be shown here
Great! The question has been forwarded to SHEROES Career Helpline.