{{data[0].User.first_name}} {{data[0].User.last_name}} {{data[0].User.personal_bios}}
116 followers
0 following
{{data[0].Profile[0].summary}}
Q & A (81)
mentor Note (0)
Followers (116)
Following (0)

Sairee Chahal P SHAH Anuja Joshi lata anand
Diana Christopher Drishya V Prabhakaran
Chayanika Dixit Shrreya Krishnamurthy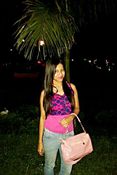 Kaveri banikya
Harmeet Kaur Nidhi S Prerana Nevtia
Sneha Varma
Pooja Dave Rashmi Vannarth shweta Agrawal meghna kumar kushaldeep arora insan
Divyashree S snigdha sukhavasi
riti chopra Suganyalakshmi Manivannan Ashwinii Gokhey
Meghna Shah
Ritika Shetty Preeti Lekhwar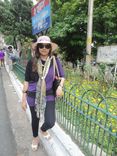 RACHANA BAGHELPMP Gazal Dhingra neetika maan
Farheen Islam Mike Fost Arshi Shaikh
Atreyee Ghosh Shweta Honagudi Sanjukta Sanyal Meenakshi Mehra mansi verma Richa Wadhwani Neha Srivastava
shalini sharma Thiruppavai Kuchelan Faria ahmad nupur manglani
Archana Pai Kulkarni PARUL BHATIA EVA MARIA ABRAHAM Mona Arora Meenu LALA Shifali Robinson Nidhi Saxena
Sonali Neogi Tabassum Sayyed Monalisa Kar
Chaithra Ghanathe Marissa Manavalan Saloni Khatri jayashree sivakumar shikha rawat Deepika Vijayakumar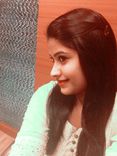 aashi sareen Deepaa Hotwani Jyoti Pruthi Kajal Singh Isha Avasthi Jyothi G Ira Sengupta

monika sharma Khushbu Jha rijutha ramesh Anila Nair Neha Varma Kanika Sahni Shobha Kumari
BhAvAnA PaTiL Lincy John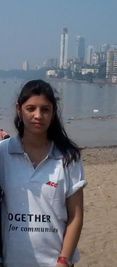 jaya sharma PRAMILA ATREYA Poonam Joshi Dipali Dabke

Neeraja Ganesh Yogitha Konduru Bharti yash Rohit . Meenakshi Pathak pragya singh Shilpa Sapra
Surabhi Subramanya
Shreyashi Chatterjee
Neha Bhandakkar Deshpande Ragini Vaid harleen wadhwa Rinaa Peter Akanksha Bahety Tanuja Rao Khushboo Agrawal
Gurleen Khaira nishtha kukreja
saranya k Fathima hazira

DrPriyanka Singh Juliet Shetty Vandana Gupta Rita . Kavita Maski papiya adhikary Monica Rustagi Pubali Pathok
Malabika Chakraborty Neha Sharma Gurkiran Mann
Poonam Sharma shweta gupta Vidhya vidhya.r
Susmita Guha Priti Prasad
People you follow will be shown here
Great! The question has been forwarded to SHEROES Career Helpline.