{{data[0].User.first_name}} {{data[0].User.last_name}} {{data[0].User.personal_bios}}
276 followers
9 following
{{data[0].Profile[0].summary}}
Q & A (205)
mentor Note (1)
Followers (276)
Following (9)

Sairee Chahal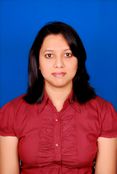 Sushma Pawar

Moitreyee Sinha Priyanka Chaudhary Aastha choudhary
Aparna Acharya
Gauri Mahagaonkar Aprajita Sharma Minakshi Sharma
Sangeeta Ghosh Dastidar jahnavi laungani Ranjeeta Shandilya
Anamika Bhalla Parul Chandra
Anju Jayaram Anindita Chattopadhyay
Deeksha Anand Saloni Tannan
Manasi Vaidya
Romita Basu
Shweta Sharma Upasana thakre Shwetha Madhu
Annie Sobti Mukta Walvekar
Ashima Kalra
khushbu tiwari Ramya Gurumurthi
Madhujeet Kumar
Swati Vadlagatta Sheetal Arora ANKITA SAXENA
Diana Christopher amita chowdhary shubham jain Navneet Kaur
Pallavi Pathak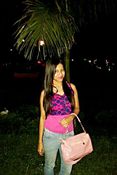 Kaveri banikya AASTHA SETIA ananta keswani
Namrata Rao Prerana Nevtia
Smita Khanna Akanksha Ahuja Kanika Grover Pavithra Reddy Meenal Chandorkar Chandorkar
Priyanka Kukreti
Nivedhitha S Rohini Dew Mansi Tambewagh
Harika Jeewak SHUBHA GAJANAN Madhulatha Madhulatha Divya Singh
Trupti Jagadale Rumeet Chandok Shrivastava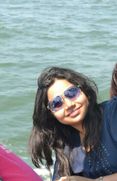 Archita Singh Niti Mohan Jaya Sharma anshu kohli

Srishti Kush Chitra Moktali

Charu Chaturvedi inayat grewal Neha Verma Ranjitha N Shetty
RIDDHI KATHE SWATI CHAUDHRY Anushree Misra Pragati Jindal
Aiswarya Sundararajan

Grishma Jain ashima mahajan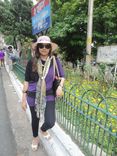 RACHANA BAGHELPMP

Antje Pfahl jaya sharma
Nisha Daukia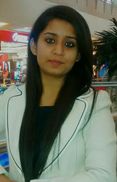 Shailza Kinra Smriti Middha .
Farheen Islam Priya Srivastava
Ritu Makhija Mike Fost Nidhi Khanna Arshi Shaikh sneha sahu Lalima rai Vishnu Prasad Nicola Joseph Vishaka Chhaproo Indrani Pathak Aditya Awasthee
Brunda Rajesh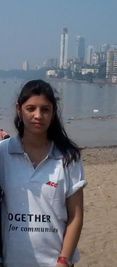 jaya sharma Bhavana Jain susheela gobbarakallu pinky s Anindita Mukhopadhyay Neha Srivastava Uma H Tulika Srivastava JYOTI KHANDELWAL Shilpa Thakre Sunita Bhatia
SHEROES Thiruppavai Kuchelan Pratima Rathod
Divya Sarin Smita Pattjoshi priyanshu Tyagi Divya chaturvedi Geetha Ramanna riddhima sharraf Trapti jain Swati Sharma Nora Bali Ajay Kourav Asha Bhojan Deepshikha Sharma
Asha Nanavati Tanushree Kulkarni Himalini Kapoor

Namrata Sachdev PARUL BHATIA Tanushree Singh
Archana Maurya Anila Nair
Mansi Tambewagh
Samita kumar Chahal shristhi agarwal
Preethi Ravisankar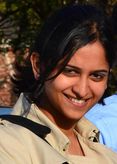 Smita Kumar Vimala Bhandary Zohaaib Khan .
Harshita Kumra Mohini P Kushboo Karthik Rajalakshmi S bharrathee Konduru madhavi cilimikoti Pradnya Rokade

Romika Srivastava Garima Tiwari sowmya shetty shabana begum priyanka itape
Chungi Store .com garima yadav
Jheel Bastia aditi dhawan Anubhuti Dikshit anjum ara
madhuri mernidi
Isha Palria Anupama Pandey
Shubhda Pande Mable Dsouza anju jain
Kavita Ranjit
Radhika Chittella
Meenakshi Singla Nidhu Anand
Rashmi Singha Archana Kumari Mrinali Agarwal Richa sharma Krupa Tanti Raja Pillai Ankita prema govindaraj
Kavita Kochar
shahnaj begam SAKSHI SONI Shalini Agrawal Preeti Nayar Tanu Jaiswal Jyotika Bakshi Usha G rajrani gupta Nisha Bhatia Anisha Rajput
Suganthi Chander M
MITIKA VISHWAKARMA Manvi Sharad Singh
Snehal Narang Tiana Quinny SMITA Chamakura
nitisha khandelwal
Anju B J AARTHI BHARADWAJ Preet Kaur Dhivya Vijay
Tejashree fartade Punam Mawar Vasudha Venkataraman Sarguna Jayendra shalini singh Raba Raza Manisha Dwivedi
Swathi Voleti Divya Jain Preeti S Srikanth Ch Lavina Bijani
Shikha Pakhide
Harpreet kaur Pushpa Gusain Sakshi Nainwal Vertika Kesherwani Richa Bansal
Deepa Nair Vijayaselvi Anandkumar Shweta Nimkar . Richa sharma Shivangi bhatnagar Piyush Dhingra
Prarthana Seshadri Prerna Jain Pratima Bridhani BINDU SUDHAKARAN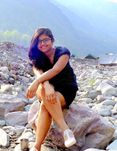 Sohini Mazumder Heena Porwal Shubha Suri Priyanka Krishnasamy Anwesha Basu shikha daruka PRIYANKA BELEL preeti shah Bindu Ch Suja Thomas Ira Sengupta
manu agarwal
preeti vandana Ankita Srivastava Sushri Swagatika
poonam rajput swagata kumar Lavanya K B Evangelin Prabhu

monika sharma Harpreet Kaur SHWETA chaudhary Jigna Davey Aparna Dedhia Shilpa Mohitsarin Prasanthi Uday EKTA SHRESTHA Sarika Nair
Maumita Mitra Ankita Khiyani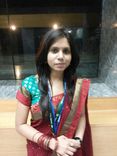 pallavi singh Vinaya Gaonkar
Manjari Grover Srishtipattern Designstudio
Doorvaa Mishra
amanpreet kaur Shruti Shinde Ashwini meharwade Kiran Panwar Dipali Patake Priyanka Chander Pahul Mahajan Dipali Dabke Amruta Narke

Poonam Kedia attayre dev Bijayeeta Khamari
Sheetal Bhardwaj Namita Jose Meena Sharma Janhavi Patil Salona Lutchminarain Nidhi Gupta sonal lalwani Venus John
Great! The question has been forwarded to SHEROES Career Helpline.