{{data[0].User.first_name}} {{data[0].User.last_name}} {{data[0].User.personal_bios}}
{{data[0].Profile[0].summary}}
Q & A (199)
mentor Note (0)
Followers (62)
Following (0)

Neeraja Ganesh suman misra Poonam Prajalati Saba Tarannun Shifana Rabbani Shivani Chouguley Archana Borde amita bartaria monal julka SHARDA TIWARI Karuna Kamble pratibha sharma NAGMA SAB Prakriti Chowdary rashmi purwar janaki dhoot Pallavi Tomar. rimple vaid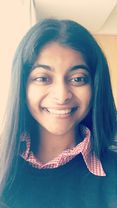 Sneha Susan Jacob Jyotika Singla Selva Rajendran Roopa B N Usha Bhargavi Ketika .

Gunjan Varma Lubaina Pishori Aakanksha Cheriyan Ramya Dhanaraj Sukhdeep Kaur Radia Khan leney jose Anju Jaiswal ANEESHA KURRA Swati Rameja Priyanka Mathur Sruti Gupta Parul Mathur Rasberi Riya Deepthi Shetty
Anjali Singla Sangeeta Sharma Singh singh

Gourawi Chawla Neha Makhija

Deepthi Kathi Prerna Bhalla preeti talwar

Debashree Das Kilikdar nishtha kukreja Mahi Srivastava Mamta Nagori

Samiksha Seth

Prasanna Pathuri

Deepa Govind archana paramasivam Amrita keshri Venus John Ankita Jain Shrinidhi B Anna Singh kiran alda
MissCatherine Achivina
People you follow will be shown here
Great! The question has been forwarded to SHEROES Career Helpline.