{{data[0].User.first_name}} {{data[0].User.last_name}} {{data[0].User.personal_bios}}
1269 followers
6 following
{{data[0].Profile[0].summary}}
Q & A (65)
mentor Note (0)
Followers (1269)
Following (6) Gowsalya Sundaramoorthy Piyali Halder Shubhangi Deshmukh Vidhya Rekha Pooja Chanana Ruchi Khetan Venus John Manjula Sharma Rajul Sharma Vinutha Lakshman Monica Rustagi RACHNA SAGAR Priya . ketki Saxena Amruta Patil-Vasa Vasudha Venkataraman DrVasudha ranga Kayzeen Cama Oliya mehdi Nupur Sharma sonali sahoo Bugz Kb Poonam Shrivas Jahnavi K

Lakshmi Soman aditi chauhan Sangita Pal
Sundara pushpa RajaRamalingam Juhi Goyal Suma Menon
Anu reddy Sruthi Naidu

Gracy Mahajan

Shiny Hoque

Krithika K

Merril Diniz

Sairee Chahal

Aadya Dua

Corinne Rodrigues
Nanda Chougule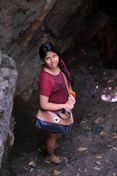 Lola Jutta Ravi Chinta Nancy Samson Aisha Mateen

Alpana Agate

Akanksha Parmar Binita Lama

Shabe Rozia shalini yadav Pragati Meena Prerana Hoizal Aarti Manikandan Neha Mamgain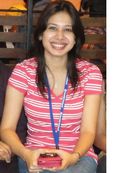 arshi rauf Mehnaz Ashraf

ipsita ray
Sheetal Arora navya c
Anitha Reddy Pallavi Vaid Richa Agrawal
Ruchi Sharma Parag Jain Akancha Singh Pritee Painaik RASHMI RAWAT Madhusmita Tripathy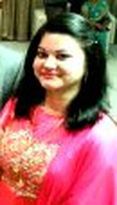 Shakti Mishra

Deepti Beri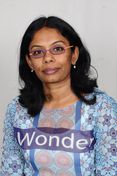 Vidhya Anupkumar Monica Griglani

Chitra Das Nidhi Sinha

Sajiya Shaikh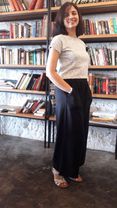 Chandrika Raj

Bavya Raajkamal aruna aru parita pari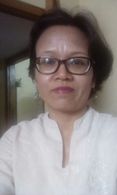 Anchuli Basumatari

Sairee Chahal neha bhalerao Anamika jagdish deepu narayan
Lahar Arora neelofar zaman Jain Jyotika Sheetal Arora marutha selvi

chitra singh sathya nagarajan Priyanka Choubey Arora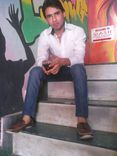 Deepak Singh Priti Bapat

Monica Arneja
Yashmita Singh richa pandey Saloni Shah Punam Bhingardive Urvisha Pandya
Shalu Dhingra

Athi raj Farhaan John Suhani Kanungo Ritika Shah Reeta Roselin disha khandhediya anushkaa dang Smriti Goenka Tandra Mandal

Lovina tanyakhemlani Rajeswari Dhar Kruti Parimal Priya Shukla Dhara Raval Jyothi Kalavar Mansaran Kaur Soma Gupta Nandhini Verma bakulfema chakma

Ridhima Sunder urmila karangutkar

Rohini Chauhan Nidhi Rastogi

Smt.Rajeshree D Sonawane sharmila guhan Kanika Kant Raba Raza

Anita Postwala Kalpana Subramani Ekta Kakkar Nandita Soni Yeruva balaswathi Tina Puri

vanishree kamatagi

Prithi Sonawane suchi jain NUPUR SURI Kanchan Gupta
MissCatherine Achivina Esha Singh Sheba Naim . sruthi paleti

Dhanya Ajith pooja jaswal Maham Danish Sonam Chauhan Sindu Sankararaman
Namita Pasbola Rashee Goyal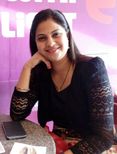 Nupur Pandey sadia hasan Soumita Das Priyanka Sharma Sapna Mehra vidhi seo Suman BDasgupta Yashmita Singh Vimmi Arora

SHRESHTHA SINHA firdaus khanam

Keya K Arti Kawlani

Archana Pandey

Amrita Kumari Ankita Sharma Karuna Jala bhavna mishra Geeta Rawat

Nandinee Sahoo

surjeet kaur Aarti Vadinkar Vanita Masakal savita rana

Dhruvisha Vasavada shweta jena khyati chaudhary Archana Rai Sakshi Gupta Anu Karkare

Garima Gupta Viknesh Sharma ankita shail Mahalakshmi madhusudhanan

Aabhya Sharma Trupti Rekhi Shubham Kumari

Avani Parekh vandana gandhi Sajia Wahid Ashwini Deotalu Meenakshi Khantwal Akash Dipika Kusum Solanki

shital pingale

ajaya malik

Pranjal Singh Shikha Sharma Neeru Pundir Rita Josephine Vandana Sharma Ruby Pandey

Jassi Kaur Sirisha Samudrala

Nidhi Tripathi

Sakshi Samadhiya Neelam Gupta Surbhi Tamrakar

Sampada Srivastava Gurpreet Kaur Anju Singh Snehal Chopade masaii Dheerti Malviya

Shrasti Mourya Ramya JeyanthKumar

kavya shree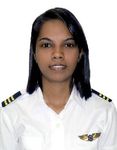 sandhya nalawade

Bhagyalakshmi Prakash Victoria Adams

Muskan V Syati S ???? ????? Amutha Chinniah Pushpa Bharti SHWETA SOLANKI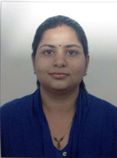 Ruchi vashistha

Sadika Khan
Najam unissa archana dhulia shilpa darshan Beena L

charu smita Aditi Katyayan Aparajita Priyadarshini

sonia nagyal Madhuri A Femina Patel shikha john Praveena s

Anushri Khandelwal Vibha Tripathi Sipta Pathak Ritu Sharma ila srivastava

Rekha Teraiya Neha Dayal mumtaz Khan Nandhini V Parul Tank Ravi Varma

Ramya Premadasan

kowsalya s Bidisha Das Ashvini Kulkarni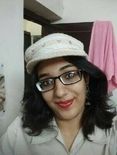 Vaishali mehta Vaishali Vishwakarma Shreshtha Jailwal Swapna Ghosh Neethu Sahas Geethica Mehra sonali Choudhary Nandini Athreya udaysree kasula Ankita Jha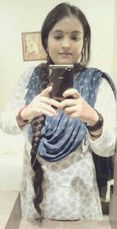 Ambika Dubey amruthavalli venkadakrishnan Seema Menon

Pratibha Shree Nidhi Aggarwal Mousumi Roy Anu Priya SargaM suRoFlifE Santhoshi Yerramilli Nisha Wagh Kalai Vani Namrata Srivastava Geetika Bansal

Nidhi GULATI vinoodini caroline Samira Makhani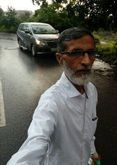 AbdulRashid khan Pavitra Mareguddi Mera Biswas Pooja Singh

sampadaa hiray

Aparna chaurasia

Sana Khan seema agarwal Jyothy Nair Sahana Shankarappa Sravanthi Munagapati Varshali Slathia Viji lakshmi Chaitra Natarajan Karthika A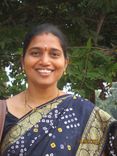 Rajini Mandula Nilanjana Choudhury shahana parveen

Kumari Pia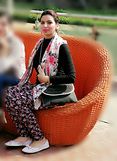 Amandeep Kaur PAVITHA YUVARAJ Divya Manu Princy Verma

Parekh Gunjan Vandana Grover Panchami Boro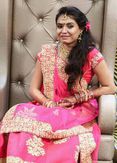 Dhara p Ommi.nageswrarao Ommi.nageswrarao

Honey Shandilya sonali sarode Priyanka Singh Bhandari Sapna Thapa AKSHAYA CHAVAN Neha Soni Rocking Roochi Chaitra Hegde shalini yadav Sangeetha Kalburgi chaitra sudarsan

Smietaa Bhandari Sarita Sharma Dumpala Adilakshmi

shilpa salwan

mrinalee verma

rajya lakshmi Apoorva Ravi

Satyavati K Jeya Gowri Deepika Gupta Ramisha Ramachandran Stella Anthony Krutika Bijjargi

Aradhana Gotur Jincy Joseph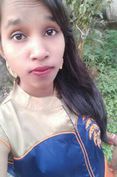 sejal rathod Neelam Bohra Juri Choudhury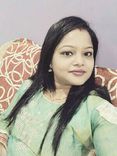 Tanuja Rao Priyanshi Sachan Lekha Jha

ChiTra KarKera Felicia Rebeiro

Megha Jb Chandani Raghani Hema Das

Sunakshi verma Sumitra Patro Swati Manchanda zodingliani chinzah babita chib

Ritu Suri Tuttu Kp monika Mathur Balvinder Kaur . Sabiha Farhat Swetha Jain reetika sharma RAKHI HARI savita joon

sonam kerketta

Rashmi - JAYA tripathi Mani Mozhi KRIPA SUDHAKAR Poojtha Karunakar shivangi srivastav Dipti Sama Akansha Jain Shakthi S sakshi oberoi Monica Minhas

Preethi Nelson Parvati Bachani Naved Khan . Shanthi Kiran

Keerthana Akili DURGA GUPTA kamula josna

Roopa S Gowda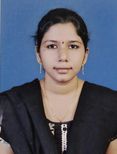 KADALI DIVYA Alisha Kapoor Aditya Thakur Harshali Wagh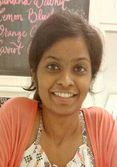 Monisha Murthy ANEESHA KURRA EVETA CHAUDHARY Pooja Kumbhare Priyanka Jatin Mahyavanshi

Aruna rajaram vyshali pandian Rutika Jain Rupali Chavanke

Hemalatha Mani kuruba keerthi

Latika Saini Neelam Lokhande Chavan Swati Sanwariya

Sarika Talreja Jayaa DS Shyni Thangaraj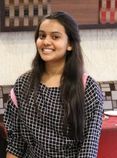 Ishita Ambani Rajvi Patel Lavi Bansal Oshin Adhikary Saba Sheikh

Ashwini Dayal Ash reetika kapur Priyanka Chowdhury Rohini Devendran krati garg ritika patil Garima Rozra Hema K Valli Valli Lakesh Surabhi Jain giya maya Sheeba Yesu Bharti Kapoor Sneha Patel Punitha Narayanan Aishwarya Shrinivasan Jaya gupta shilpi Singhvi Pooja Singh lavanya pavithra Ansari Nishat Liza Chawla Farheen fatima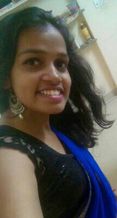 Shivedita Singh Falak Naaz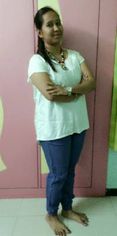 Vedika Chaudhari Mansi Popat Jyoti Adwani jothi babu Ramya Nagendra Godhulika N puja patel Jasmina Patel

Komal Owhal Priyanka Singla
Maahi Sharma Neelam Singh

Yashodhara Trivedi Parul Mishra
Sweety Singh Reema Mehta Shubhangee wabale Bhonsle Shalu Aabha Poorey Shaivya Singh charu billore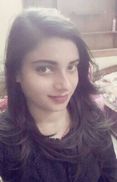 priya chaudhary Gurjeet Kaur

Ammu Ammu

Garima Chaudhary Savitha Shrian Mitali Mall Samyuktha PC naaviinah raju Shraboni Guha Suji Benz Kalai Selvi
Naga Shakuntala Preethi Subramani Tanwar Dove My name is Niharika Meena manpreet kaur BHAVANI G Harmanpreet Kaur Medhavi Sood

Aguiyi chidiadi
Priya Raj

Mulka Namratha
arushi kapil Priyanka Agrawal Payal Karhade Neelu Goli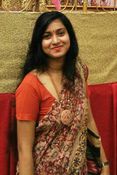 PAYEL CHOWDHURY Sreeparna Purkayastha Reeshika Rai Shivani Patidar Tejaswi Macherla

Poonam Kedia Kural Arasi

Megha Gupta Pragnya G H smita namdeo Ramya R H roopa sg Saranya Ajiendran

kritikq Sharma priyanka rohra Subha Kadhir Selvam Rashmi Sharma Sushma m Megha Shownkeen Shikha Choudhary
Apurva Luthra nishma Chhabra Pavani G Anubha Sharma panchali chakravorty Priti Singh

Aanchal Singh

Anamika Shukla
Pramita Acharya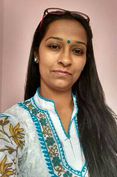 Kavita Walunj returi sreeramya disha mistry shweta kushwaha Neha Diwaker Nadia B shalini singh Priyanka JK Sanchana Varshini Sandhya A waiting fr film Akriti Gupta Deepika Kandpal Sushmita Sen Gupta richa thakur Stuti Saikia Nishi K Pinky Esita Mandal

Ananya Ray Divya Aricarevula

Saheli Ray Chaudhuri

Parampreet Kaur Nivedita Pattnaik

Ashritha murali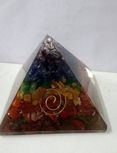 Pooja Thakrar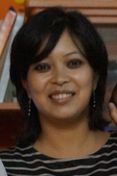 KumaRika Baruah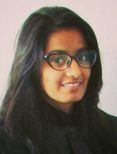 Jinal Soni

Simli Chattaraj
Anu Tony keerti sharma Aditi Mohapatra Shakti Gupta Deepti . twinkal vora

kaushlya bisht poovizhi priya Kanchan Dasila mahima gandhi Anu Rani Rejata Sanjeev Sonali Patil Hina Arora Megha K Ushmita Rajput Shaista chaudhry

khushboo jha tnu thakur

Anamika Pongallu

gracy ruth CS Tech!!
Apurva Sahu Mansi Khilar Alisha Abhilipsa
satyanka Adapa supriya jain

Jyoti Bali damini batham Sameeksha Rajpuria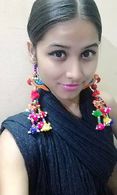 Ankita Rathore kiran amin

Meenakshi Mukherjee

Shabana Jafar

Pallavi Sharma Ifra Hassan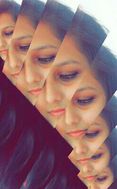 Krupa Vora

SAJIA QUADRI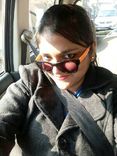 Satarupa Kaur Gayatri Devi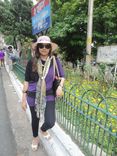 RACHANA BAGHELPMP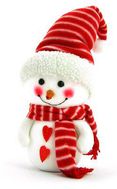 indu creations

Priyanka Gupta Renisha Joshi
Bhavani Sadhu priyanka kakani Priyanka Hemapriya Dharma Preeti Vaish

Monika Patre sanjivani bongirr Rutuja Bansode

kajal revar Shivani Kachroo

Pooja Palwe Healer B
Miral Vadhvana Swati Jha

Richa Srishti Arya Mishra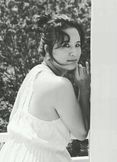 sara Mir Mamta Rajput Purna Chitalia Shraddha Karande
uma Bora
Srimoyee De
Preeti Vyas

Gira Gupta sathya priya

neethi radhakrishnan
Vijaya Lakshmi Shabnam Akhter Dishti Kapoor Dhamija Shweta Mehta Suhasinipravallilka Gopaluni Nandhini A T

Shweeta Dev
reena chhetri
Devika Bajpai Priyanka Surkali ankita mestry kanha panpaliya Karunya Ramani Divya Spandana Kriti Jain Trishna Nair
Samtha Jain Jharna Gola Mashiyat Fatima Shwetha Mundasad Swapna Bipin Sujatha Cm
Apurva Shyam

Prerna Thorat Keerthana Jagadish Ashwini Narkudakar sameeksha anand Monica Pareek hamsa venkatesh

Chayanika Manish Shiv Kanya Sharma Rachana Tiwari Shukla Prianca Saha

Abdul Khan Bhavya Janakiram Bharati Ramrakhyani Sushama Mukherjee
Deboshri Roy Gayatri Prasad Lavanya Reddy

Snehal B varsha sharma sowmiya lakshmikanthan snehal surve Zeba Fazilath Rashmi Kumari Soyal Kothari aparna tripathi

Shaista Amin Swetha G

Meenakshi Singh

Swathi Sujir Richa Jain Lokeshwari Soundararajan Radha Charan Raj Heena Jain Pratibha Yadav
Misha Narula kavita khosla

Archana Hadkar Vidhita Bisht iqra javaid
Kiran preet Karishma Gir Kinjal Patwari

Sophia Mary Anushree De Nidhi Ankale

Sameeksha S.P Bhavya Kodesia
Preethi Servani vb radhika Charvia Edward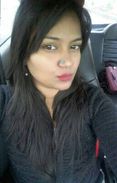 Preethi D'silva Deepshika
swati choudhary veena ugare Priyanka Jadhao
Apeksha Shinde
Subha Shini Anita Chaudhari
Sudharshni Kamatchinathan pratibha yadav Parisha Kaushik Vishakha Pagare Gunju Yadav Raji Chidambaram Ankita Sharma isha nagpurkar Manisha Pawar
Madhulika Verma Neets Bhansali Madhu Sharma Pooja Agarwal Shiva Thakur Ritika Rajora Cynthia Jeyakumar JAGRUTI PATEL Akila P Chetna Tokas
Samriddha Sonkar Shilpi Sharma Priyanka Dolui pradnya gaikwad
Neha Tiwari
Pooja Chowrasia Monisha devi Sony Bhosale Kavitha Kiran Dr.Akriti jaiswal Snehal Dhanani padmaja seshadri Jasbirkaur Valecha Chhabra
SANJUKTA REDDY mamta sharma
Rini Atorthy khushbu bhalakiya shobhana kirti Uma Kandipilli Niharika Garige Amruta Thaker Manjulika Pandey Destiny Bailey FARHA SHADAB
Tripty Nakray Shaheen Shaikh
Divya Pandey
Priyadarshini S nagmafirdose nagma harpreet kaur Thakkar Vaibhavi Durga Karthick Vidya Doddamani Priyanka Govekar Bhavina Jain
Aayesha Saharan
Vany Aggarwal unmi ray
mamata pandu

Pooja Nagpal

Shelly Kalra

HIMANI SAINI Dolly Sharma deepakshi sharma Deepika Ravi KamalDeep N Prita Agarwal smriti sharma

vartika srivastava mehershanti karri Becky Irish tasneem dahodwala Sheetal Pathak

Shraddha Chaudhary vinaya Naik Nidhi Agarwal Pavithra kumbham Aditi Bhardwaj Kavita Vaswani Rinshi Bhasin
Bindusri Madhavi

Rashmeet Kaur Somya Trivedi Manishree Gupta Reena Singh Payal Jha

Aasan Shopping Sapna Tripathi Annie Tellis popat foram Konica Kapoor
Baisali Ray
Dipti Pimputkar Anubhuti Gupta Afreen Afreen Sukanya Basu Mallik
Sheetal Thakur Deepa Kamble Harpreet kaur sushmitha Naroor shradha mansinghka Harbans Khera
Dimple sharma Aditi Rajput
Snehal Arvind Apurva Sharma
Amina H
Kavya Shree Deepthi Krishnan
vinutha bharadwaj
Dua Maryam

Shaloo Dubey
Rosaceae rosa bhumi hirapara
Daniel Dsouza Varkha Chachwani Bhavya Pandey
Shally Monga

sakshi Sharma Nancy Sachdev Kulsum Parveen
Raj Harsh
Preethi Veerabhadrappa Alifia p shivani sharma
Lakshmi manila soin sayani chakraborty karishma popli
Nidhi Thawal
Khan shehzadi
Aayushi Bhatnagar
UMAMA TEHREEM
Roona Saiyad
Reena Tallani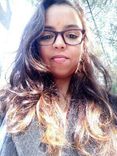 komal gupta An Eri
Pragati Dwivedi Neha Raghu Tanvi Gandhi
Surbhi Bhansali
Sania Shaikh
Mishthii bhardwaj shraddha shrivastava tanmayee sinha BHARTI SHARMA Sakshi Kanere Isha Shah aayusha kakadiya Yashswini Awasthi Smrithi krithika Misthi Bushra Jawaid Priya Dharshini
Priyanshi Saxena

Kajal Goel
Meghana Jois Astrida Rodrigues
Subhasini Sinha swetha sweety Jyoti Bharati Payal Agarwal Gayathri Gayu Shaborni Roy Choudhury Asma Farooqi Niru Pradhan

coolcatkhan

Sonalisha Mohanty Swati ArYa
Shamta Shukla
Suwini Arland Bhoomika Soni
Pragati Chaudhary
Shivani Keshari
Remya ER Koyel Podder nitika khare
YASHIKA Hamida Siddiqui
Archita Chaudhary Pooja Rana
Chandini Kola Nichu Sharma nimisha solanki sooch
Parul Sharma Megha Bhatter
padmalaya nanda Ridhi Arora ArIaNa AnDeRsOn Hemapriya Vdh Smriti Singh Komal More
Akansha Singh Varsh Vaswani
Ishika Kapadia Purnima Nautiyal
Shruti Gad
gunjan Sharma Riya Chatterjee
AMRUTHA KARUKONE Tanjima S. Ahmed pradnya mhatre
Rutuja Gavand

Sunaìnä Jakhu
Sakshi Kuntal
Being Writer Mallesh Malli Helly Patel Priti Singh Shreedatri Basu amruta chauhan

Rama Sengupta Yashika Arora

Swati Ahlawat ?????? ????????? Varsha Srivastava
Priyanka Sharma ilarika sethi Abigail Joseph Shristi Thapa
Charvie Khurana Shruti Gupte
Daraksha Hassan
Shuchi Sharma Pooja Patel Anshika Aggarwal

shweta burge Madhavi Bhukya Raman Nijjar Ana Joshi

tanvika singh Krishna Trivedi Gayathri Adoni
Hema Prajapati jinvaa jinal

Jasmine Kaur Riya Khan Roushelle Lobo
Mahima Dutta Yashica's innocent cute world Dancing bird Snigdha Nomula Ishita Kamat Cruzina D'souza R Prarthi Shah
Surbhi Patel
Swati verma
Dipti Jain Manjula Veda
Anida Kulsum
Lakshika Mudgil Shipra Raman
Srijita Roy

anushka Seema Hooda
Mansi Mandhan
Shreyshi Mayank Sakshi Rai Shweta Poojari Sagarika Pani
Janvi Menon Jinisha Bhatt Muskan Gupta Indu Nair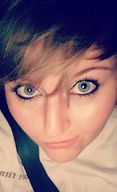 Heather Haggerty Shweta Gulia Srujana Yeruva
subhu gangotri
Dhamayanthi Sivaram
The Butterfly Pooja Singh Indira Gurudutta nisha singla
Anjali Sharma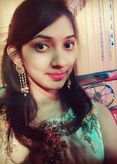 Neha Chhatre Swati Mishra

Komal pandey
Sakshi Rawat Shruti Jain shweta javkar
seeratulnisa.

M.V.Manasa Alexia Best manisha jaiswal Shweta Kukreja
Vishwa Patel Bhargavi Kulkarni
Srinithya Reddy Amit Kawale Rachna Kumari Priya shaw vidhya rani.v shaik faizul rehana Raisa Hajar Yamini Tiwari
Julie Valanteena Dhivya Pudi Inreetkaur Arneja Akshatha K
Mani Mandava
Apurva Kshirsagar Shama Farheen SILENT POETRY
Suchana Sahoo Ananya Dutta Shruti Reddy haiyafi kausar Himanshi Thukral Patel Reshma Yahvi Arsha komal khurana pooja murugan Kirti Somwanshi Hrudayasri Vatsalya gayatri vaswani Vibha Yadav pragati thakur Divyanshi Upadhyay madhu rawat
Avi Assumi Aashee Singh Almas Khan Shaheen Irfan Ahmed Shaikh Kiran Kambli
Dimple Sevkani

Rishica Rapole hari priya Sujitha Nikasha Kumar Priya sanju Divya A AMI BHATT Kowsi Kumar Raj Santhoshi Achanta Sirisha Honey Thathera Irene Goswami Mudra Mankad Richa Chawla Sudesna Nandi gurmeet sharma Flying bird Samiksha Singh
Ananya mansee tamhane
Anshu Dimri
poonam borad Paira Sangeeta Madhushree Madhushree divya wadhwa
simranjeet kaur Palak Gujjar Shila Rani Sweety Dahiya Ashi Shah Usha Vinu Shilpa Sonthalia Crystal Hughes Anjali Starr Ishrat Nazir Chetna Jain madhu swati shanbhag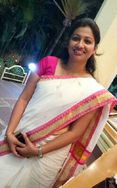 amruta jagdale
Shan Jain vmija vasanth Richika Jain Kajal Sharma ashwini burghate preeti singh Pari Kanjani
Ananya BUNTY BUNTY Pooja Peshwa Janani Priya
Henna Samad sanyukta pandey
Jyôtî Thåkür
Nivethitha Nive Dr Archana Pillai
Rimjhim Kumar
Anwesha Tripathy Abarna Jeyapal
madhavi singh Sony Sony Khushboo Manwani seetha lakshmi
Shruti Singh
janani r Rashmi Dubey
S B

Sudiksha Sharma preethi thyagi Tejaswini Paladugu Limdiwalazehra Limdiwala Nidhi Sadani
ROHINI PATIL Mouni Reddy
ANGELINA SUBBA yoyo. Devasree Chakravarti Kusum Kumari

Shweta Singh Sunita Arya Yashasvi Dixit
Tripti Hajare

Shivani Hans
Raksha Singh Shabnam Rahi Shivani Garg
poulomi kar
Sat Nam Akanksha Chhajed Renu Sharma Tinki Agrawal
swagotika patnaik Aditi Deshmukh Navi Chawla Rupal Gupta

Ragavi Sakshi Gupta Keerthi Kokul Anumola Pallavi Pratsy Harshala Prem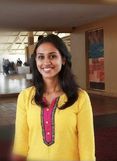 Chethana Hathwar Manpreet Kaur Archana Raj
B. Sudha Sudha Mohan
Varidhi Yadav
Sandhya S Fatema Salim Bahrainwala Anchal
Rituja Chatterjee
Alika Ghosh
Shariqha Kounain Vasanthra Nath Radhika Sharma Aarti Luthra Nivetha Eswaran
manju Sharma
Varsha Trivedi PAVITHRA MADHAVAN
Nina Borah Yas Banu Natasha Wahane SHRUTI RAMTEERTHKAR
saroj
Deeksha Bansal Sara Jeevi ankita bafna
shipra goyal Angel asha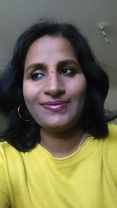 SARITA PARASIYA Nisha Arora Priyanka Deb

Feenaz Aarif
shivani jagtap
Ankita Mishra
Aryahi Mishra Lin xing chen Vaishnavi Enugala maddy payal Mehfuza Aashiq Bindiya Dixit Prerna Vashisht Sangeeta Rajesh Jayanti shaw Ashu Arora Yami Krishnan Anushika Agarwal
Seema Batra Shriti Kumari Ramya Janagarajan Meena Pandyar nitu gupta
Niranjani Ramesh Sarita Pareek Gauth Totad Ishikajannatishika Masih Avantika Singh
Neha Chauhaan Archana sharma
Foram Kansagra Himani Bhardwaj Ashwini Patil Padmaja Kar

Harjeetkaur Khela Ar. Aniqa Harshitha Manjunathhm Sujata Moorthy Rebina Ahmed K Kanchan Kavita Kaundal aashmrita sai Anuradha Bharatiya neeru chahar
Sujata Pandey Preeti Gupta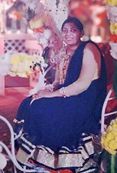 Sapna Tiwari Sonam Bhalotia Rakhi Mukherjee Shreeya Upadhyay Kannika Pandey Aishwarya Rath Priya Desai
Vinny U Sree
SHRUTI PILLAI Jyotsna Singh vidushi garg Mayuri Kshirsagar Poornima Tripathi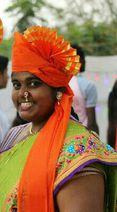 sandhya sawant Mrs Sharma Kavita Khokhar Eeshta Bhalla Dimple Desai
Silpa Narayanan Sneha Koshti kajal bhagat
Yashmita Singh
Sonam Singh

Sonia Sethi ritu rathi
Vishakha Thapa Ayushi Thakkar Pragati Agarwal Mehak Mlaik vidi pateliya Swaleha Khanchey sapna thorat Minal Vibhani Rahnuma Shama Helly Hirpara Kriti Narang Pooja More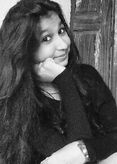 Aashi Saraf
Vandana Pradeep Singh
Vaibhavi Abhir Aliva Patra
Archi

Swati Singh Shabnam Khan
Neha Patel
genius life
mansee lunagaria
Saumya Malviya sreepriya dhara tejaswi Anusha Serum
Rachi romey Shweta Chhabra gabani manjulab sri lakshmi Shobha Uriti Sukanya Raghuraman Naghma Fatima Bharti Shukla Sonali Shah Harjit Sabherwal Gunjan Mishra Abhi Vandhana SMRITI SRIVASTA

Harsha Kejriwal Deepthi Shetty Pragya Mishra
Vekhohulu Khamo Avni Kapoor Hiral M Priyanka Sharma
Divya Patidar joyti Wagh Monica Dasari amita upadhyay Shakun Suman Roshni Bhavsar Neeraja Sasidharan Manisha Khatavkar Prithvi Dev Gowda
Alka Asthana
Aradhya Singh Mansi Parikh Vineetha N
Great! The question has been forwarded to SHEROES Career Helpline.