{{data[0].User.first_name}} {{data[0].User.last_name}} {{data[0].User.personal_bios}}
137 followers
0 following
{{data[0].Profile[0].summary}}
Q & A (113)
mentor Note (0)
Followers (137)
Following (0)
Raagini Kaushal Suranjana GD ShariOnelle Pereira

monika sharma Lakshmi Prasanna anita singh Priyam Singhai Nivetha Krishnamoorthy Priyanka Jain Richa Jain
ruhani dawar komal. j Preeti Sejwal Swetha Ganji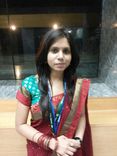 pallavi singh Roopa Tyagi Roopashri Joshi poornima shrivastav Shradha Shukla Shama Tikoo veena paulose Shenbagapriya Saravana Vallika Sarraju Nikita Arora hetal patel Vaishali Nigam
SAKSHI AWASTHI maria tage Reenu Verma Monika Arora Neha Garg Paramita nath choudhury Priyanka Kumar . Shruti Shinde
anindita paul abirami m Purnima Ranjan
Binny Gupta nidhi sinha Alka Rana Manoshi Bose Navya Sree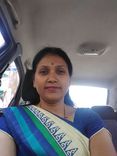 Suma Hiremath ANITHA KOTTAPU Kusum Godiyal
Namrata Nagar Anu Shan Radhika Khandelwal tulika gupta Amisha Beri sai laxmi Jesin Sam Sudha Shah Kadambari Upadhayay Mimi Sanyal

Parul Tolani
prachi singh Chithra Mohan elsina sobin Kavitha Rajesh Surabhi Paliwal Usha Naik Shreysa Chopra

Deepika Bhakoo Ramya Annaparthi Nazia S Ashwini meharwade
dr. shraddha lunia VISHAKHA JAIN . swati garg
Somya Sharma
Vishakha Joshi Saihimabindu Guturu Tanvi Kalra saumya singh . Shraddha D sufhiya begum Ujwal Honnavar Pahul Mahajan Samita Kaur himanshu gupta
Neha Vohra Mrudhulatha Chekka

Gira Gupta

Mehak Garg
Divya Pratap

Neeraja Ganesh Pradnya Himane Ayesha Tari jyoti bahl GARIMA Upadhyay Natasha Dhawan Vij Monalee Borah Arpita Hooda Pragya Shree
V Preeti Urvashi Katyal
RUCHI PRASAD deepa vinod Sweety Rajpal kalpgam shankar Jayanti Sharma

Smita Dash Mary Ryan Richa Tiwari
Sunayana Ananthakrishna Saloni Tannan

Asha Gajjar Nikita Dsouza

Charmi Dedhia Aishwarya Thapa . Mani Agarwal Tanvi Marathe Namita C
Prerna Chowdhary Neelam A Sharma PRiyanka kAnungo Gunjan Khatri Poojtha Karunakar DIVYA PARAMESHWARAN

Poonam Kedia ekrasika@yahoo.com G Reshma Shrimali Devanshi Mehta Priyanka Mathur
Ritu Mehta tanya bhatia
Anjali Singla Shailja Awasthi Ayushi Chandola Social House Kanika Chadha
Harshita Mehton
Gunjan Srivastava Archana Negi Tandon Bharti yash

Bushra T
People you follow will be shown here
Great! The question has been forwarded to SHEROES Career Helpline.