{{data[0].User.first_name}} {{data[0].User.last_name}} {{data[0].User.personal_bios}}
629 followers
5 following
{{data[0].Profile[0].summary}}
Q & A (5)
mentor Note (2)
Followers (629)
Following (5) Santoshi MitraMustafi Kriti Kriti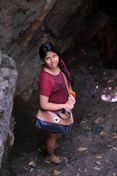 Lola Jutta Jhansi Reddy Geeta Gune Raina Trivedi Neeru Pundir Swetha G Bhakti joshi Vandana Sharma mansi punj Anwesha Singh Ruby Pandey Rumita Verma sulakshana bhat

Sakshi Samadhiya

Shruti Mahajan Neelam Gupta Monica Arora Meenakshi Khantwal Tulasi Praveen Jennifer William

Sampada Srivastava Divya Kulkarni Mahek Gupta jinal ajmera Ruby Bhengraj
Sheela Sharma
chaitali biyani Gurpreet Kaur VINITA Khurana Neha Gaur Snehal Devrukhkar bhavita naik saizik puii

Merril Diniz Dheerti Malviya

Shrasti Mourya Ramya JeyanthKumar Archana Verma Amrita Pal Dumpala Adilakshmi

kavya shree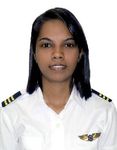 sandhya nalawade Soniya Raval

Bhagyalakshmi Prakash Victoria Adams

Sairee Chahal Amutha Chinniah Syati S ???? ?????
Niecy K. Mani M Ankita Chaturvedi Pushpa Bharti SHWETA SOLANKI indulekha sajeev Sas datta
Najam unissa Simran Sidhu keerthi peddolla smitha devu Beena L Ana Joseph

Shiny Hoque Shalini Jeganathan humera banu
Jenny Iype
yashmita singh Veena Venu Aditi Katyayan

sonia nagyal Jyotsna Jadhav Madhuri A Femina Patel Sonal Maheshwari navya navya d p deepali bansal shubhi katiyar shikha john suganya rane Zainab Rizwani Renuka Iyer shwetha naik

Gitanjali Srinivas Vibha Tripathi Shilpi Bhonsule
Taniya Chatterjee Sipta Pathak pooja bhardwari

Rekha Teraiya

Shreya Singh Neha Dayal mumtaz Khan Nandhini V Ravi Varma sunaina malhotra Sanjana Painuly yashvi bajaj

Ramya Premadasan Priyanka Datta Bidisha Das Jyoshnarani Tripathy Viji Ravi Swarna S Ashvini Kulkarni Harshitha Kampli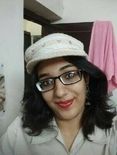 Vaishali mehta Roopanjli Singh Anuradha Kumar?

Shivanya Mishra Vaishali Vishwakarma Deoram Khodade Aashana Shanu Geethica Mehra sonali Choudhary Bharati Patil-Pawar Timbaliya Riyaz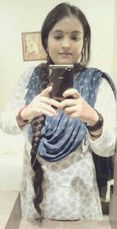 Ambika Dubey Nishtha shrivastava Sweta Saraf Seema Menon sarada b Shilpi Chopda Vidhya K.N

Pratibha Shree Nidhi Aggarwal Karthiyayini Ks Mousumi Roy Anu Priya Pratbha Pratz Kiruthika Palani

Rishika Jha Sreevidya Karthic Geetika Bansal Aanchal Dhamija Dr.manisha Gosavi kusuma bommi Udhaya Periyasamy Samira Makhani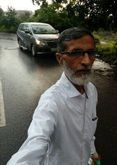 AbdulRashid khan somya jha Pavitra Mareguddi Mera Biswas Pooja Singh

sampadaa hiray Shruti Reddy

Sana Khan Poonam Sharma sravanthi koyyada seema agarwal Jyothy Nair Divya Ravishankar

Poonam Gajanan Sonavane Sahana Shankarappa

Namita Pasbola Varshali Slathia Viji lakshmi Karthika A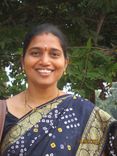 Rajini Mandula Nilanjana Choudhury

Neeraja Ganesh bhawna kardam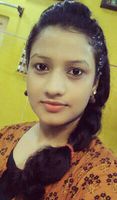 Priya Verma

Aparna chaurasia Divya Manu

Garima Gupta Princy Verma

Parekh Gunjan nisha kanodia archana rangineni Aruna kulburgi Panchami Boro
taniya roy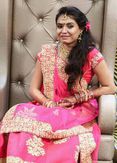 Dhara p Riyanka Bhowmick
Jaita Kumar Devswata Mitra Cheena Sachdeva Ommi.nageswrarao Ommi.nageswrarao Durga Pradeep

Honey Shandilya sonali sarode Sapna Thapa AKSHAYA CHAVAN Neha Soni Anamika bhatnagar Tanya Shridhar shalini yadav

Smietaa Bhandari Sarita Sharma Irin Shabnam
mounika yennavaram
Kawaljeet kaur Javeria Khanum

rajya lakshmi Apoorva Ravi hema latha soumi mandal Preeti Cheema Vasu laxmi Niki Viki

Satyavati K Vijisha Vasanthan Jeya Gowri SHRUTI SHAH SANCHITA PRADHAN Satyawada Jyothi Deepika Gupta Khan Shabina shruthi bk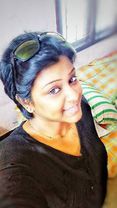 vish 26 POORTI sharma Stella Anthony Himanshu Arora . Krutika Bijjargi Shreya Mishra monica chaudhary Priyanshi Sachan Nainsee Mittal
Naina Sharma Vaishnavi Balachandran Sonali Gupta Arti Rathi
het parghi Jincy Joseph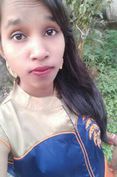 sejal rathod Satarupa Das

Manisha Kasar
Priya D Kalyan Preethi Srinivasan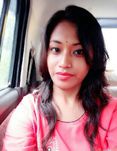 Puja Das Jhalak Gupta

navdeep kaur Neelam Bohra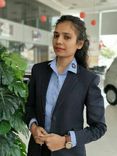 neeta movaliya Shivangi Srivastav Juri Choudhury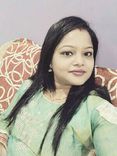 Tanuja Rao Bhavi Mishra

ChiTra KarKera Felicia Rebeiro Udbhavi Sheregar Megha Gupta Simantini Kubade

Anushri Khandelwal Neha Sharma Mealumaye Silpalatha Nasiya Thaufic Hema Das

Sunakshi verma Sumitra Patro Swati Manchanda zodingliani chinzah
Aishwarya Hari

Aradhana Gotur kalpana eluri

Ritu Suri Ketki Keshari
Nimisha Nupur monika Mathur
Naga Shakuntala ambica varma Krishnaveni Karanam

Anitha Nani
Swati Kondapalli preeti jha Balvinder Kaur .

Sonali Gaikwad
Neha kumari reetika sharma Life Smile Akila Murthi RAKHI HARI Pushpa Verma savita joon Ruchi Sharma sayantani karar Margi Solanki

Rashmi - JAYA tripathi charu billore Trina Das harshitkumar pandey Poojtha Karunakar shivangi srivastav Akansha Jain

Bhavna Bhatia sakshi oberoi harika yenuga Monica Minhas

Tejaswi Pachigolla Naved Khan . Shanthi Kiran

Keerthana Akili Asma Banu

Roopa S Gowda richa goel Alisha Kapoor Bhavani Shree ankita mahajan Ruchi Baghel Aditya Thakur Anamika Bhatnagar ANEESHA KURRA EVETA CHAUDHARY rashi raghav

AARTI Aarti Priyanka Jatin Mahyavanshi Rutika Jain Rupali Chavanke
Kritika Singh
Pranavi Darsi Ankhi P Sujatha Vinod

Latika Saini

vishnu priya Neelam Lokhande Chavan Swati Sanwariya Archita Toraskar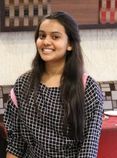 Ishita Ambani Rajvi Patel Oshin Adhikary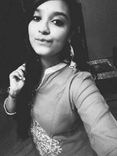 Diksha Doi Saba Sheikh reetika kapur prachi sinha Priyanka Chowdhury Rohini Devendran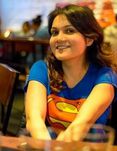 Ruhi Mahajan Garima Rozra Shipra pathak Madhu karn Shwetha Sanat Nidhi Jain Sunitha Honor

Nidhi GULATI Lakshmi Parlapalli Hema K Surabhi Jain Anu Pama Sreeranjini A Kamini yadav Bharti Kapoor Sneha Patel Punitha Narayanan Jaya gupta Pooja Singh Gurjit Kaur lavanya pavithra Ansari Nishat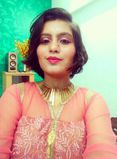 sakshi Paranjpe RACHANA SACHDEV Farheen fatima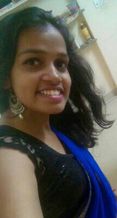 Shivedita Singh Mona Bhatia priyanka bandla Falak Naaz Reena Kamboj Jiya Mallick Zaina Jeddy Harini Premnath Manisha Gowthami Jasmina Patel
Priya Kumar

Komal Owhal Priyanka Singla
Maahi Sharma verma swati nehal parashar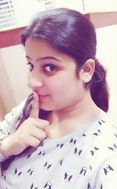 Heena Thusoo arzoo momin Smitha Smithagowda

Sreekarthika J Kamath Karuna Chugh

Yashodhara Trivedi Parul Mishra Sujata Saini Shubhangee wabale Laila Singh Lakshmi Suhasini Neelam Singh shilpi Singhvi Shaivya Singh Rose Emelda

Rupal Dhanvijay Gurjeet Kaur

Garima Chaudhary Savitha Shrian Mitali Mall RANJANA SINGH naaviinah raju shreya grover Kalai Selvi Nahida Yasmeen Preethi Subramani nidhi silent Tanwar Dove Savitaa Gahlot likhita 306 Shraddha Sukhadeve

Rekha Mahajan

Sadika Khan kajal jain

Hemalatha Mani shruti priya Harmanpreet Kaur Medhavi Sood

Aguiyi chidiadi Sharada Hebbal Swati S

Aayushi Bhatnagar Gauri Mehta anida subbiah Neelofar Shaik
Twinkle kerwal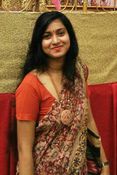 PAYEL CHOWDHURY Reeshika Rai Abhilasha Singha Shivani Patidar Neha Taneja sneha joy Saranya Ajiendran
Upma Akriti Pragnya G H Anjali Kapoor Ramya R H neeta chavan roopa sg Aruna Tigga
Roohe Sultana priyanka rohra Rashmi Sharma
Apurva Luthra Anubha Sharma Manaswita Panda

Anamika Shukla Pramita Acharya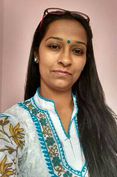 Kavita Walunj Maansi Singh returi sreeramya shweta kushwaha Neha Diwaker shalini singh Priyanka JK Akriti Gupta alekhya aitha

Ongkit Lepcha Nikunj Kumari sai bindu iruvuru Nishi K

Ananya Ray
sujata kalson

Saheli Ray Chaudhuri

Parampreet Kaur
Spardha Singhal Parindita Hazarika Noor Fathima Saakshi Gulhane Snehal Wagh

KAyenaat Shukla

Ashritha murali Minal Kanabar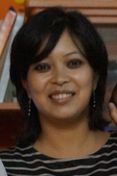 KumaRika Baruah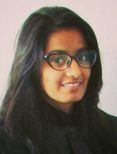 Jinal Soni

Simli Chattaraj
Kushi Gowda keerti sharma Krishna Dhanani
Akansha Sharma Mehandi Narula poovizhi priya Kanchan Dasila Prakshi Chauhan Anu Rani Rejata Sanjeev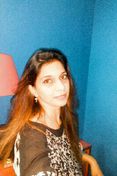 Priya Raman Hina Arora Megha K Ushmita Rajput
mona sharma Shaista chaudhry

gracy ruth Ruksana Ashraf Preetysia Lohat
Pooja Joshi DrNishi Gupta Mansi Khilar Alisha Abhilipsa Vidhi Duggal supriya jain

Jyoti Bali Shraddha Nimavat Sameeksha Rajpuria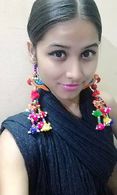 Ankita Rathore Priya Swaminathan kiran amin

Meenakshi Mukherjee

Shabana Jafar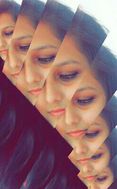 Krupa Vora

SAJIA QUADRI Naima Khatoon Nabeela sana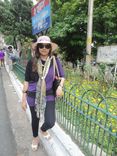 RACHANA BAGHELPMP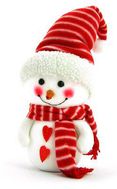 indu creations Pritpal kaur aditi ghosh

Priyanka Gupta

Neeraja k Renisha Joshi priyanka maheshwari sushma rawat

Monika Patre sanjivani bongirr Rutuja Bansode

kajal revar Shivani Kachroo

Pooja Palwe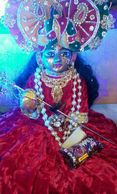 SHWETA Bansal Healer B Miral Vadhvana Swati Jha

Richa Srishti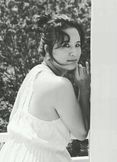 sara Mir Mamta Rajput Vidya S V Shraddha Karande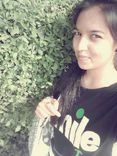 syeda Sadiya

Preeti Vyas

Gira Gupta sathya priya divya rajaram

suparna r Nandhini A T
Vijaya Lakshmi

Shweeta Dev Priyanka Surkali Divya Spandana Trishna Nair
Samtha Jain

Prerna Thorat Keerthana Jagadish
Zanzanil Patel hamsa venkatesh Rachana Tiwari Shukla

Abdul Khan

Snehal B Namita Surve Rashmi Kumari Soyal Kothari Konica Kapoor

Saumya Sharma aparna tripathi

Shaista Amin

Swathi Sujir chandana priya

deepti navel
Misha Narula

Archana Hadkar Shabnam Akhter iqra javaid
Kiran preet Karishma Gir Ankita Gupta Nivetha Selvamani

Sameeksha S.P Isha Pradhan Yashaswini KR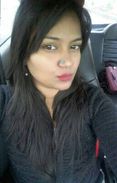 Preethi D'silva Priyanka Chowdhury veena ugare Priyanka Jadhao Anita Chaudhari Madhu Sharma faiza shaaah keerthu Radhakrishnan Neets Bhansali Pooja Agarwal Shiva Thakur

Madhavi Bindu Ritika Rajora JAGRUTI PATEL

Anupriya Udai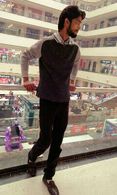 lucky chaudhary samriddha sonkar Vijaya Lakshmi

Aruna rajaram Shilpi Sharma Priyanka Dolui pradnya gaikwad

Manju Tiwari shweta jena Yogitha Amin Girija Naidu Jagriti Mishra Poonam Gangurde padmaja seshadri Jasbirkaur Valecha Chhabra Destiny Bailey Shreedatri Basu mamta sharma shobhana kirti Manjulika Pandey harpreet kaur
Sampadaa Hiray
Pooja Singh Preeti Chandak Payal Baghrecha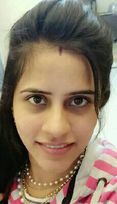 Pinky Bajaj Jaisri Vallabhan Connie Odum

Pooja Nagpal Shelly Kalra Rashmi Sah Dolly Sharma
Raji Kumar smriti sharma
Nansi Mishra

vartika srivastava Becky Irish

Ridhima Jain Sheetal Pathak

Shraddha Chaudhary Nidhi Agarwal Aditi Bhardwaj
PRIYANKA MANGAL Shweta Tambe Sharmila Guhan pk d
Great! The question has been forwarded to SHEROES Career Helpline.