{{data[0].User.first_name}} {{data[0].User.last_name}} {{data[0].User.personal_bios}}
400 followers
5 following
{{data[0].Profile[0].summary}}
Q & A (4)
mentor Note (2)
Followers (400)
Following (5)
Raina asked
---
hi, i need to reduce 5 kg of weight especially the tummy area.\nI am 26 years old and my height is 5feet 4 inches and weight is 57 kg.\nmy weight increased suddenly after my b12 inject course got finished.\nkindly suggest me to reduce overall weight
05 Sep 2017, 10:11am
Hi Raina, It's best to consult a professional nutritionist with good credentials and success rate in your local area for this. Once the cause of sudden increase in weight is known you can try regular exercise suitable and of interest to you.
07 Sep 2017, 11:41am
View Less
Hi Raina, It's best to consult a professional nutritionist with good credentials and success ra


Read more
Geeta asked
---
Hi Ruchi, In the absence of a full fledged yoga institute in my vicinity, do you think i could just follow Shri Ramdev Maharaj on TV to learn basic yoga . I have been a kinetic person , now slowed down after a roller coaster life..
25 Feb 2017, 05:54pm
Hi Geeta, entirely your choice to select the yoga routine of your liking for fitness. There are several TV programs, online/YouTube videos to choose from. Yoga away joyfully! Ruchi
25 Feb 2017, 07:43pm
View Less
Hi Geeta, entirely your choice to select the yoga routine of your liking for fitness. There are seve


Read more
Jhansi asked
---
Hi Ruchi, Could you please suggest me some well reputed yoga institutions for certification in hyderabad? Thank You, Jhansi.
21 Feb 2017, 10:32am
Hi Jhansi, I wouldn't know a specific institute in Hyderabad. It's best to first narrow down the purpose of learning yoga before looking for an institute. Is it to become a yoga instructor, yoga therapist, personal learning, spiritual gain or any other? Then look for an institute that caters to that. You'll find courses starting from one month 200 hours intensive certificate course, two year Masters to a few years residential courses. The fee is also a big consideration. Hope this helps, Love, Ruchi
25 Feb 2017, 10:12am
View Less
Hi Jhansi,

I wouldn't know a specific institute in Hyderabad. It's best to first narrow down the


Read more
Santoshi asked
---
Hello Ruchi ji, I wanted to know if i can get a certification for Yoga and become a Yoga trainer. Currently i pursue Yoga as a hobbie and practice basic asanas, but i want to learn and spread the wonderful Practice. Please let me know what I can do for the same.
09 Sep 2016, 12:21pm
Hi Santoshi, Depending on your goal, budget and availability of time, there are several options available. You can go for a 200hrs/300hrs/500hrs residential yoga course. These are recognised by the International Yoga Alliance (but do confirm before joining). Mostly expensive and require a break of at least one month. These are popular in Rishikesh, Dharamshala, Goa and Kerala. Depending on your city you might have other diploma or certification courses, part time and full time. In Delhi there's Morarji Desai and Bharatiya Vidya Bhawan. There are also graduate and post graduate distance and full time courses offered by a few universities. In yoga, you can choose many fields - Trainer/instructor, therapist, consultant etc. If you have prior work-ex then you may be able to combine that with your yoga training for a viable career option. Most beginners start teaching at home, join a gym/yoga center or visit people's houses to get initial experience. But these are fresh students with no other professional qualification. What you make out of your yoga education will depend entirely on your outlook and existing skills. So yes, you can get a certification for which there are multiple options. From the above information you might be able to ask a more specific question. Cheers
11 Sep 2016, 01:11pm
View Less
Hi Santoshi, Depending on your goal, budget and availability of time, there are several options avai


Read more Santoshi MitraMustafi Kriti Kriti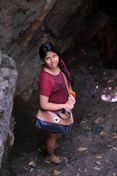 Lola Jutta Jhansi Reddy Geeta Gune Raina Trivedi Neeru Pundir Swetha G Bhakti joshi Vandana Sharma mansi punj Anwesha Singh Ruby Pandey Rumita Verma sulakshana bhat

Sakshi Samadhiya

Shruti Mahajan Neelam Gupta Monica Arora Meenakshi Khantwal Tulasi Praveen Jennifer William

Sampada Srivastava Divya Kulkarni Mahek Gupta jinal ajmera Ruby Bhengraj
Sheela Sharma
chaitali biyani Gurpreet Kaur VINITA Khurana Neha Gaur Snehal Devrukhkar bhavita naik saizik puii

Merril Diniz Dheerti Malviya

Shrasti Mourya Ramya JeyanthKumar Archana Verma Amrita Pal Dumpala Adilakshmi

kavya shree sandhya nalawade Soniya Raval

Bhagyalakshmi Prakash Victoria Adams

Sairee Chahal Amutha Chinniah Syati S ???? ?????
Niecy K. Mani M Ankita Chaturvedi Pushpa Bharti SHWETA SOLANKI indulekha sajeev Sas datta Najam unissa Simran Sidhu keerthi peddolla smitha devu Beena L Ana Joseph

Shiny Hoque Shalini Jeganathan humera banu
Jenny Iype

yashmita singh Veena Venu Aditi Katyayan

sonia nagyal Jyotsna Jadhav Madhuri A Femina Patel Sonal Maheshwari navya navya d p deepali bansal shubhi katiyar shikha john suganya rane Zainab Rizwani Renuka Iyer shwetha naik

Gitanjali Srinivas Vibha Tripathi Shilpi Bhonsule
Taniya Chatterjee Sipta Pathak pooja bhardwari

Rekha Teraiya

Shreya Singh Neha Dayal mumtaz Khan Nandhini V Ravi Varma sunaina malhotra Sanjana Painuly yashvi bajaj

Ramya Premadasan Priyanka Datta Bidisha Das Jyoshnarani Tripathy Viji Ravi Swarna S Ashvini Kulkarni Harshitha Kampli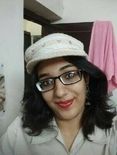 Vaishali mehta Roopanjli Singh Anuradha Kumar?

Shivanya Mishra Vaishali Vishwakarma Deoram Khodade Aashana Shanu Geethica Mehra sonali Choudhary Bharati Patil-Pawar Timbaliya Riyaz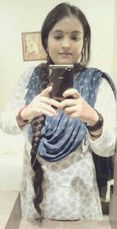 Ambika Dubey Nishtha shrivastava Sweta Saraf Seema Menon sarada b Shilpi Chopda Vidhya K.N

Pratibha Shree Nidhi Aggarwal Karthiyayini Ks Mousumi Roy Anu Priya Pratbha Pratz Kiruthika Palani

Rishika Jha Sreevidya Karthic Geetika Bansal Aanchal Dhamija Dr.manisha Gosavi kusuma bommi Udhaya Periyasamy Samira Makhani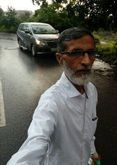 AbdulRashid khan somya jha Pavitra Mareguddi Mera Biswas Pooja Singh

sampadaa hiray Shruti Reddy

Sana Khan Poonam Sharma sravanthi koyyada seema agarwal Jyothy Nair Divya Ravishankar

Poonam Gajanan Sonavane Sahana Shankarappa

Namita Pasbola Varshali Slathia Viji lakshmi Karthika A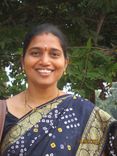 Rajini Mandula Nilanjana Choudhury

Neeraja Ganesh bhawna kardam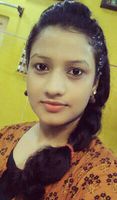 Priya Verma

Aparna chaurasia Divya Manu

Garima Gupta Princy Verma

Parekh Gunjan nisha kanodia archana rangineni Aruna kulburgi Panchami Boro
taniya roy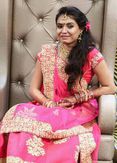 Dhara p Riyanka Bhowmick
Jaita Kumar Devswata Mitra Cheena Sachdeva Ommi.nageswrarao Ommi.nageswrarao Durga Pradeep

Honey Shandilya sonali sarode Sapna Thapa AKSHAYA CHAVAN Neha Soni Anamika bhatnagar Tanya Shridhar shalini yadav

Smietaa Bhandari Sarita Sharma Irin Shabnam
mounika yennavaram
Kawaljeet kaur Javeria Khanum

rajya lakshmi Apoorva Ravi hema latha soumi mandal Preeti Cheema Vasu laxmi Niki Viki Satyadeep Karnati Vijisha Vasanthan Jeya Gowri SHRUTI SHAH SANCHITA PRADHAN Satyawada Jyothi Deepika Gupta Khan Shabina shruthi bk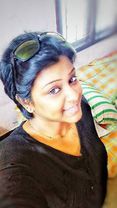 vish 26 POORTI sharma Stella Anthony Himanshu Arora . Krutika Bijjargi Shreya Mishra monica chaudhary Priyanshi Sachan Nainsee Mittal
Naina Sharma Vaishnavi Balachandran Sonali Gupta Arti Rathi
het parghi Jincy Joseph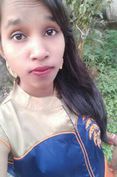 sejal rathod Satarupa Das

Manisha Kasar
Priya D Kalyan Preethi Srinivasan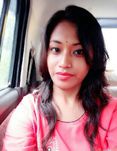 Puja Das Jhalak Gupta

navdeep kaur Neelam Bohra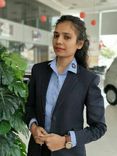 neeta movaliya Shivangi Srivastav Juri Choudhury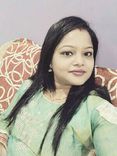 Tanuja Rao Bhavi Mishra

ChiTra KarKera Felicia Rebeiro Udbhavi Sheregar Megha Gupta Simantini Kubade

Anushri Khandelwal Neha Sharma Mealumaye Silpalatha Nasiya Thaufic Hema Das

Sunakshi verma Sumitra Patro Swati Manchanda zodingliani chinzah
Aishwarya Hari

Aradhana Gotur kalpana eluri

Ritu Suri Ketki Keshari
Nimisha Nupur monika Mathur

Naga Shakuntala ambica varma Krishnaveni Karanam

Anitha Nani
Swati Kondapalli preeti jha Balvinder Kaur .

Sonali Gaikwad
Neha kumari reetika sharma Life Smile Akila Murthi RAKHI HARI Pushpa Verma savita joon Ruchi Sharma sayantani karar Margi Solanki

Rashmi - Ajisthsmomstyle JAYA tripathi charu billore Trina Das harshitkumar pandey Poojtha Karunakar shivangi srivastav Akansha Jain

Bhavna Bhatia sakshi oberoi harika yenuga Monica Minhas

Tejaswi Pachigolla Naved Khan . Shanthi Kiran

Keerthana Akili Asma Banu

Roopa S Gowda richa goel Alisha Kapoor Bhavani Shree ankita mahajan Ruchi Baghel Aditya Thakur Anamika Bhatnagar ANEESHA KURRA EVETA CHAUDHARY rashi raghav

AARTI Aarti Priyanka Jatin Mahyavanshi Rutika Jain Rupali Chavanke
Kritika Singh
Pranavi Darsi Ankhi P Sujatha Vinod

Latika Saini

vishnu priya Neelam Lokhande Chavan Swati Sanwariya Archita Toraskar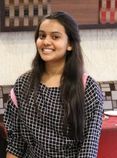 Ishita Ambani Rajvi Patel Oshin Adhikary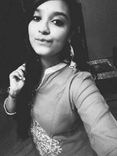 Diksha Doi Saba Sheikh reetika kapur prachi sinha Priyanka Chowdhury Rohini Devendran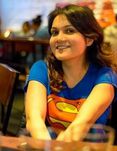 Ruhi Mahajan Garima Rozra Shipra pathak Madhu karn Shwetha Sanat Nidhi Jain Sunitha Honor

Nidhi GULATI Lakshmi Parlapalli Hema K Surabhi Jain Anu Pama Sreeranjini A Kamini yadav Bharti Kapoor Sneha Patel Punitha Narayanan Jaya gupta Pooja Singh Gurjit Kaur lavanya pavithra Ansari Nishat sakshi Paranjpe RACHANA SACHDEV Farheen fatima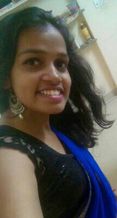 Shivedita Singh Mona Bhatia priyanka bandla Falak Naaz Reena Kamboj Jiya Mallick Zaina Jeddy Harini Premnath Manisha Gowthami Jasmina Patel Priya Kumar

Komal Owhal Priyanka Singla
Maahi Sharma verma swati nehal parashar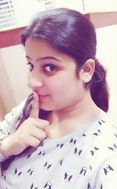 Heena Thusoo arzoo momin Smitha Smithagowda

Sreekarthika J Kamath Karuna Chugh

Yashodhara Trivedi Parul Mishra Sujata Saini Shubhangee wabale Laila Singh Lakshmi Suhasini Neelam Singh shilpi Singhvi Shaivya Singh Rose Emelda

Rupal Dhanvijay Gurjeet Kaur

Garima Chaudhary Savitha Shrian Mitali Mall RANJANA SINGH naaviinah raju shreya grover Kalai Selvi Nahida Yasmeen Preethi Subramani nidhi silent Tanwar Dove Savitaa Gahlot likhita 306
Great! The question has been forwarded to SHEROES Career Helpline.